An outpatient program is most suitable for independent thinkers with a strong will to recover and a responsible, committed approach. Severe addictions to drugs are generally best treated in an inpatient program to help keep withdrawal under control and manage detox. But a mild drug or alcohol dependency issue caught in its early phases can often be treated in a non-residential facility with great success.
This article will take an in-depth look at what an outpatient rehab consists of, its principles, the major types, programs offered in the facility, cost of treatment for outpatient drug rehab, the success rate of most outpatient drug treatment, some of the best outpatient rehab centers to consider, and more.
Outpatient Facility Definition
An outpatient rehab program offers drug and alcohol addiction treatment sessions that can take place at various times throughout the week. This flexible schedule allows clients to continue with their regular everyday responsibilities and keep living at home. However, they have to check into treatment as scheduled to receive medication and counseling.
Non-residential drug programs come in various forms and varying intensity levels and provide an array of services, with the main focus being on counseling, offering a support network, and education. They are an excellent option for people who are firmly committed to attaining sobriety and are looking for a flexible program compatible with their schedules.
The need for such programs is definitely on the rise – according to data from the Drug Abuse Warning Network for 2009, 2.1 million visits to emergency rooms across the U.S. were connected with drug abuse.
5 Best Outpatient Rehab Facilities in the U.S.
Choosing the right outpatient drug rehab requires a lot of due diligence. It is imperative to find out the methodologies for outpatient substance abuse treatment in your facility of choice to know if it is a good fit for your loved one. Location and distance are major factors when choosing an outpatient treatment center as the patient would have to commute to the facility frequently for treatment. The recovery of family or loved ones from substance use disorder is dependent on the treatment type and the skill of professionals at your facility of choice.
Here Are Some of the Best Outpatient Drug Rehab Centers to Consider:
JourneyPure, Knoxville, TN
This outpatient drug rehab center in western Tennessee helps people struggling with substance abuse and comorbid mental health disorders. Its IOP program is flexible and evidence-based, with well-trained clinicians who help patients and their families with a holistic variety of forms of recovery support that focus on mental health and wellness. This facility's personalized approach goes beyond the symptoms and tries to treat the root causes of substance dependence. Their services include recovery coaching, experiential therapies like art and music therapy, dual diagnosis treatment, group or individual therapy, drug testing and monitoring, peer support, drug and alcohol assessments, recovery coaching, and Transcranial Magnetic Stimulation (TMS).
Banyan Treatment Center, Wilmington, MA
Banyan Treatment and Detox Center offers detoxification and treatment for addiction to a wide variety of substances. All of this center's patients have unique problems surrounding their current addiction and require personalized care, which is taken into account. In most cases, the center offers supervised medical detox to avoid serious health complications in the wake of withdrawal, such as seizures. Indeed, medically monitored detox is seen as the first step toward recovery. The center also has a partial hospitalization program, which mirrors a secure and comfortable "real life" setting with the surroundings and environment necessary to ensure a successful therapy outcome. The next step is the intensive outpatient program, which facilitates the client's transition to becoming a more productive member of society.
Rehab After Work, Philadelphia, PA
As its name implies, Rehab After Work provides the convenience of outpatient substance abuse treatment and online telehealth services. The outpatient rehab facility is fittingly sited two blocks away from City hall, on Walnut Street, so it is easily accessible. In addition, this outpatient drug rehab accepts much commercial insurance as payment as well as other means. The substance use disorder programs offered at the various branches of this facility include intensive outpatient, DUI, dual diagnosis programs, and other treatment methods that address addiction and recovery. The intensive programs provide support through group and individual therapy, equipping drug and alcohol users on how to cope with cravings and stress.
Sobriety Solutions, Plymouth Meeting, PA
Sobriety outpatient rehab solutions create flexible hours for individuals to get the help they need while maintaining their daily schedule. The facility offers treatment for drug and alcohol use disorder at various levels of care. They incorporate mindfulness-based programs with discretionary treatment options that allow the individual to get the best form of help that works in their own case. The packages offered may include psychiatric assessments, individual and group counseling with professionals, specialized training geared towards living a drug-free life, family programs for both the patient and their family. Some of the most common programs accessible at Sobriety Solutions include DBT skills, 12-step facilitation, Medication-Assisted Therapy, Yoga and mindfulness, relapse prevention, music and art therapy, and others. In addition, professional healthcare providers offer a new way to live life without the shackles of addiction.
Apex Recovery, San Diego, CA
Apex Recovery programs adopt an integrative treatment model that addresses significant aspects of the client's lifestyle and relationship with the family. With top-notch service providers, the outpatient treatment program is tailored to the specific needs of the client. The programs offered include drug and alcohol counseling for patient and family, individual psychotherapy for drug use, daily group therapy, psychiatry or addiction medicine services, and more. In addition, the medical service providers make use of standard procedures such as DBT, Cognitive Behavioral, Therapy, Motivational Interviewing, and other success-driven processes.
Starting Outpatient Addiction Treatment
The outpatient rehab program usually begins with a set of assessments to determine the suitability of the client for the program. The American Society of Addiction Medicine (ASAM) criteria are used to assess each patient with drug and alcohol addiction to better understand the continuum of services needed.
There Are Six Phases of Assessment:
Phase 1
Potential for Acute intoxicant and withdrawal – This assessment looks into the experiences of the individual with substance use and the extent of withdrawal.
Phase 2
Substance Use complications and Biomedical conditions – This focuses on the individual's current state of health as well as historical health background.
Phase 3
Cognitive and Emotional behaviors – This studies the complications in mental health, thoughts, and emotional wellbeing.
Phase 4
Enthusiasm to make a change – Does the client want to make that change? Are they eager to quit the addiction? This aspect is a vital part of recovery.
Phase 5
History with relapse and living conditions – typically, it addresses the problems of a potential relapse due to the client's relationships, environment, lifestyle, and others.
Phase 6
Environment and recovery – this relates to interactions with the environment and changes that affect sobriety.
Types of Outpatient Rehab
People with less severe addiction issues who hear about this type of rehab may wonder, "What is an outpatient?" This word is more than the sum of its parts – a "patient" who is "out" and free as opposed to "confined" does not suffice to describe his or her situation. Moreover, there are different varieties of non-residential rehab for substance abuse – outpatient alcohol rehab and outpatient drug rehab, among others. The stage of recovery of the patient is also a factor. Generally, there are three types of rehab: day programs, IOPs, and so-called continuing care programs.
Below Is Some More Information About Them:
Outpatient Day Programs
These programs provide the highest level of structure and care within an outpatient setting. Participants meet daily or every other day at a non-residential facility for several hours per session. They go home after each session to a sober living home or their families or spouses. They take part in ongoing therapy, music or art therapy, and group counseling. As these programs require a significant commitment, the individual is often not able to work or go to school over the course of the program.
Intensive Outpatient Programs
IOPs set a treatment plan with specific, measurable goals in place to indicate progress. The frequency of sessions is reduced as these goals are achieved. These programs are a good option for people who are serious about getting sober long-term but still need to work and perform other daily tasks. A program may require several sessions for a few hours per week to conduct group therapy, counseling sessions, and relapse prevention education. Attendance of a 12-step or non-12-step recovery support is also required.
Continuing Care
Finally, a continuing care group offers ongoing support to help a recovering addict solidify his or her resolve to become sober. Typical examples of these forms of outpatient treatment are Cocaine Anonymous and Alcoholics Anonymous. The groups are usually led by a licensed therapist and meet once a week.
Outpatient Treatment for Co-Occurring Disorders
The benefits of outpatient substance abuse treatment for co-occurring mental disorders are immense. This form of treatment is popularly called dual diagnosis. It seeks to tackle mental health conditions that may coexist with substance addiction. Co-occurring mental disorders make it difficult to maintain sobriety and reduce the chances of full recovery. Due to their varying complexity, dual diagnoses may require more treatment than someone who is only battling substance addiction. Those diagnosed with no co-occurring mental health issues are referred to the conventional outpatient addiction treatment.
Therapies Used in Outpatient Treatment
Outpatient addiction treatment follows a model that suits the personality and mental condition of the individual. There are arrays of therapeutic techniques that work best for individuals in an outpatient drug treatment schedule.
Some of the Common Medical and Behavioral Therapies Offered at an Outpatient Treatment Program Include:
The matrix model
12-step facilitation program
Contingency management
Family behavioral therapy
Outpatient Substance Abuse Treatment Benefits and Drawbacks
The choice of an outpatient rehab should be based on the benefits. These benefits should be found in the treatment approach, professionalism, success rate of the facility, and the patient's personal needs.
Despite the fact, that outpatient rehabilitation is great, but it also in not without disadvantages. While the importance of these disadvantages may vary from one person to the other, it is certainly worth putting into consideration before choosing an outpatient drug treatment.
Lets Have a Closer Look on Outpatient Substance Abuse Treatment Benefits and Drawbacks:
Outpatient Addiction Treatment Pros
Flexibility in Schedule
Many individuals who opt for an outpatient rehab also have a job, school studies, business, or other engagement that they are compelled to keep up with. Thus, outpatient treatment enables proper scheduling of treatments without overlap with career, studies, and other essential activities.
The Advantage of Living at Home
Attending an intensive outpatient treatment from home and having the opportunity to return home after each session is essential for many people who are not accustomed to living elsewhere or do not have the funds to pay for a live-in treatment.
Spend Time with Family
Non-residential programs allow the client to return to family, children, spouse, and other groups. Those who are caregivers can keep up with their responsibility while getting treatment for their addiction.
Keep Up with Daily Programs
One of the most significant benefits of a non-residential program is the allowance it provides, enabling you to meet up with activities and obligations. In addition, employees do not have to quit their jobs or take a leave in order to get treatment, and students do not need to skip school either.
Affordability
Outpatient treatment is the most affordable rehabilitation treatment. It shaves off the cost of accommodation, daily meals, activities, 24-hour medical service, and amenities in the facility.
Reintegration
An outpatient candidate experiences an easy transition into everyday life because they get daily practice in the real world instead of inpatients that only get to apply everything they have learned only when the treatment has run its entire course.
Effectiveness
Outpatient treatment is best for mild to moderate forms of drug and alcohol addiction.
Outpatient Addiction Treatment Cons
Distractions
Living with family, friends, or outside the facility of treatment has a significant level of distraction and temptations that can lead to old habits rather than promote sobriety.
Limited Medical Support
An inpatient client that lives in the facility has full access to medical professionals and a 24-hour service which can improve their chances of recovery. Non-residential programs, however, have minimal time with the medical experts and, therefore, may be more vulnerable due to the absence of medical supervision.
Every Outpatient Drug Treatment is Unique
As every addiction is unique, so is every treatment. When looking for a suitable rehab facility, one must always check whether it has experience with theirs. There are a lot of all-purpose facilities that help treat drug and alcohol addictions. The clinic doesn't need to provide treatment for just one specific addiction, but at any rate, it is crucial to choose a drug treatment facility that has at least some specialized training with one's substance of choice. There are quite a few reasons for this. Some symptoms of dependence and withdrawal are unique to certain drugs, while others are common. Choosing rehab centers that focus on specific addiction treatment instead of a "one size fits all" strategy is most conducive to achieving a successful outcome. What is more, addictions to different substances impact the mind and body in different ways.
Specific Approach
The counselors and therapists have to be licensed and have experience in handling the mental, physical, and emotional aspects of the specific addiction their client is struggling to overcome. Sometimes only time can tell what the outcome will be. Other times, exceptionally specialized training is required to guarantee a successful one. In addition, the staff needs to have a good grasp of the specific type of addiction the client is battling to help him or her understand the recovery process. That's why it's crucial to find the right treatment facility from the start.
Outpatient Program Treatment Cost
The price of addiction treatment depends on the facility. At any rate, outpatient treatment always costs less than inpatient treatment. Some programs are free, while others can cost tens of thousands. There is always a good choice, no matter the budget. The opportunity to heal is accessible to each and every addict as long as they are aware of the resources that can help them. Most outpatient rehab centers accept some form of insurance or provide financing options. Some even offer financial aid. Of course, one of the most common ways of paying for rehab is insurance. The treatment cost that is covered depends on the insurance provider and what the facility will accept.
The Following Types of Insurance Might Help Cover Addiction Treatment:
State-financed health insurance
Medicare
Medicaid
Private insurance
 Military insurance
Not every recovering addict will have insurance, but there are still ways to find help. One option is looking into centers that offer financing options. Another is to look for a free or low-income treatment facility. The first option is better because free and low-income rehabs often have limited funding and long waiting lists. The type of care a rehab offer affects the total price of getting and staying sober. Treatment modalities also vary depending on the addiction. Among the other factors that affect the cost of rehab are amenities and medical care.
The Following Estimates Are Based on Prices Reported by Researchers and Individual Treatment Facilities:
Detox
The cost of outpatient detox is $1,250 on average. The exact price depends on the type of drug addiction. It will be higher if the patient is addicted to a drug with dangerous side effects because this process will require cautious medical supervision. On average, outpatient rehab for mild to moderate addictions costs around $5,000 for 90 days. Of course, luxury facilities will charge more – for example, addiction treatment at Betty Ford will cost twice as much. The frequency and duration of visits to the facility will also factor into the end price.
Medication
Another factor that affects the cost is whether the individual will need medication. Medication is not always necessary. It is most often needed for outpatient alcohol treatment and can cost up to $10,000 a year. Methadone treatment for heroin addiction costs up to $5,000 per program, typically running over a year. Ultimately, the price of rehab is lower than that of rampant drug and alcohol addiction. Alcohol and drug addicts are more likely to miss work and change jobs than non-addicts, adversely affecting their income. Legal troubles, the price of drugs, diminished work performance, and health problems all add up over time.
How Long Does Outpatient Rehab Program Last?
The duration of an outpatient rehab program is dependent on the type of service needed by the client. It can last from one week to even several years. Although intensive non-residential services typically last for a month, addiction recovery is a lifelong process with challenges at every turn, so recovery may take longer for some than others.
Approaches of the Best Outpatient Drug Programs
Many excellent programs help recovering addicts get sober. It is necessary to do in-depth research to find out more about their approaches. Some of the mandatory factors to ensure a positive outcome are counseling services, medication if needed, a person-centered (not addiction-centered) focus, flexibility and adaptability to the client's changing needs, a focus on the health condition, and a solid mental health program designed to provide medical care and treatment for any existing comorbid disorders. One could also benefit from a brief stabilization program to prevent relapse and guide an individual back into successful recovery. Some outpatient rehabs will offer faith-based recovery treatment programs.
The more a person knows about the approach to treatment, the easier it will be to identify the best program. The reward? A life without addiction. That's definitely worth the additional time and effort to ensure one has discovered the best possible facility for their outpatient treatment needs.
Find the best treatment options. Call our free and confidential helpline
Find Drug Rehabilitation Centers Near You Anywhere In the US
Addiction Resource team has compiled an extensive list of the top drug rehabilitation facilities around the country. Click on the state you are interested in, and you'll get a list of the best centers in the area, along with their levels of care, working hours, and contact information. Haven't found the rehab you need? Call the toll-free helpline below for professional assistance.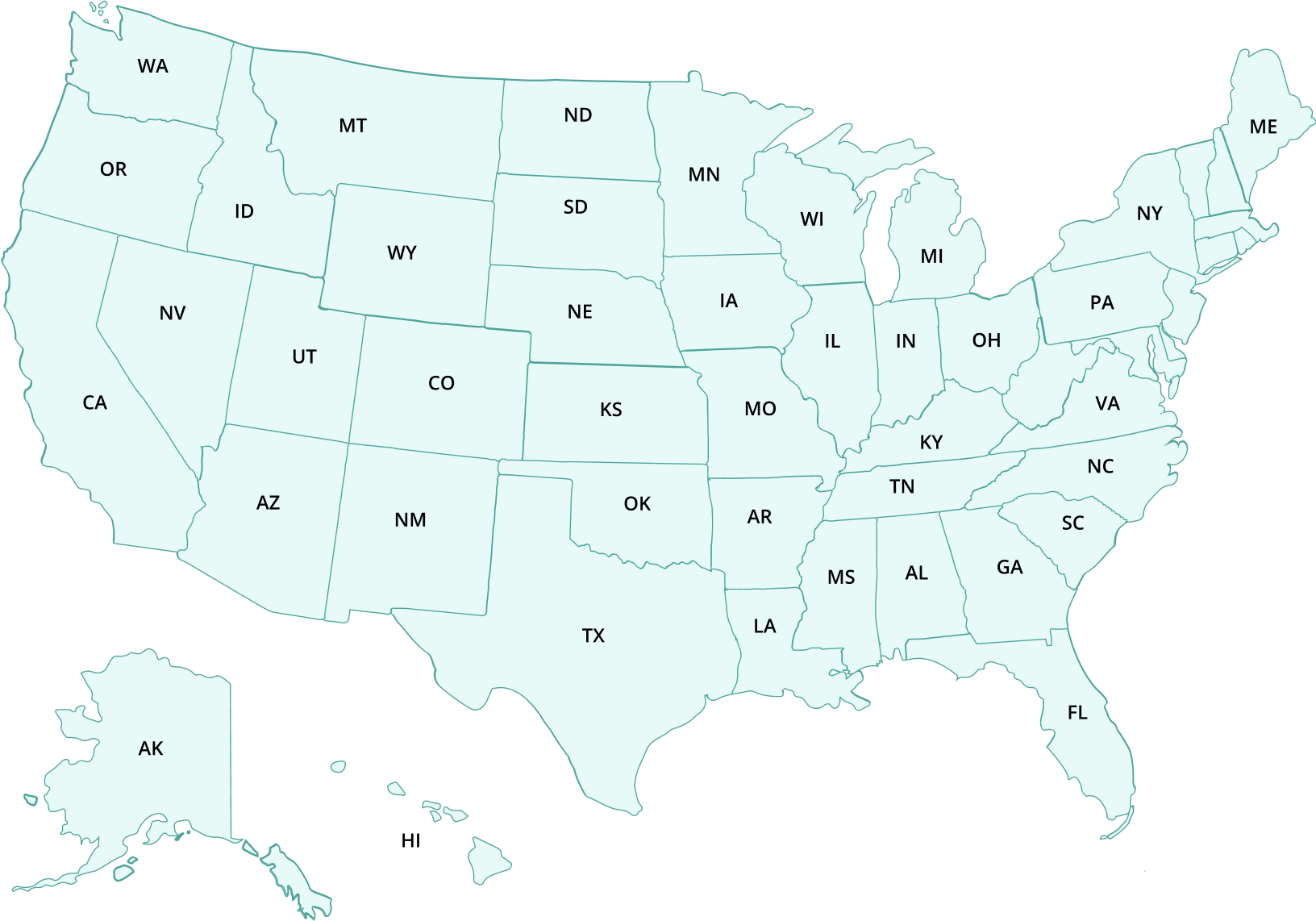 ---
Page Sources
U.S. Department of Health & Human Services https://www.datafiles.samhsa.gov/
Volkow, N. D. (2011). Principles of drug addiction treatment: A research-based guide (Vol. 12, No. 4180). DIANE Publishing. https://www.drugabuse.gov/download/675/principles-drug-addiction-treatment-research-based-guide-third-edition.pdf?v=74dad603627bab89b93193918330c223
McCarty, D., Braude, L., Lyman, D. R., Dougherty, R. H., Daniels, A. S., Ghose, S. S., & Delphin-Rittmon, M. E. (2014). Substance abuse intensive outpatient programs: assessing the evidence. Psychiatric Services, 65(6), 718-726. https://www.ncbi.nlm.nih.gov/pmc/articles/PMC4152944/pdf/nihms604998.pdf
NIDA. 2020, June 3. Types of Treatment Programs. Retrieved from https://www.drugabuse.gov/publications/principles-drug-addiction-treatment-research-based-guide-third-edition/drug-addiction-treatment-in-united-states/types-treatment-programs https://www.drugabuse.gov/publications/principles-drug-addiction-treatment-research-based-guide-third-edition/drug-addiction-treatment-in-united-states/types-treatment-programs
Center for Substance Abuse Treatment. (2006). Substance Abuse: Clinical Issues in Intensive Outpatient Treatment. Substance Abuse and Mental Health Services Administration (U.S.). https://pubmed.ncbi.nlm.nih.gov/22514853/
Center for Substance Abuse Treatment. Substance Abuse: Clinical Issues in Intensive Outpatient Treatment. Rockville (M.D.): Substance Abuse and Mental Health Services Administration (U.S.); 2006. (Treatment Improvement Protocol (TIP) Series, No. 47.) Chapter 4. Services in Intensive Outpatient Treatment Programs. Available from: https://www.ncbi.nlm.nih.gov/books/NBK64094/