The number of deaths, illnesses, and disabilities from substance abuse has increased three times since 2000. It is not only considered as a leading cause of disease but also a criminal-legal problem. An integrated medical workforce is the need of the hour to keep the drug dependence problem at bay. Learn about the pivotal role of an addiction specialist, substance abuse counselor, and other different types performing particular work for the well-being of addicts.
What Is an Addiction Specialist?
An addiction specialist is a dual diagnosis physician and psychiatrist who effectively provides accurate diagnosis, treatment, and intervention to the addict. They are board-certified and need additional relevant degrees and revalidation from time to time, in addition to primary medical education. Different types of addiction specialists who work differently to battle drug dependence include psychiatrists, psychologists, medicine physicians, counselors, interventionists, and social workers.
What Is An Addiction Psychiatrist?
The term addiction therapist is one with which many people are familiar, especially those who know the impact and mental health implications of drug abuse. Moreover, it is a profession closely related to rehabilitation and other forms of mental health therapy.
An addiction psychiatrist is a medical expert who is well-versed in psychiatry, diagnosis of mental and behavioral disorders, evaluation, and substance abuse. They primarily treat people with mental health issues using medications like antipsychotics and antidepressants to tackle the underlying problems.
Typically, psychiatrists should hold a medical degree, such as an MD (Doctor of Medicine) or a DO (Doctor of Osteopathic Medicine). A psychiatrist is also expected to have completed a residency program, secured a license, and become a certified member of relevant boards.
What Are Their Functions?
These professionals may manage medications or decide to focus solely on conversational therapy and counseling. Some of the abuse problems occur with comorbid issues, which are often complex. Hence, a strong knowledge of psychiatry is required for the management of these coexisting mental illnesses.
A psychiatrist specializing in drug dependence may arrange sessions with the patient to understand the nature of drug abuse or mental illness and do substance abuse counseling for understanding and documenting the history of the mental health issue. The addiction psychiatrist then creates a tailored treatment plan, inclusive of medications, detox, relapse prevention worksheets, programs based on 12 steps, and other forms of effective therapy to reduce the mental pressure and lift the dependency.
An Addiction Specialist in Psychiatry May Be Responsible for the Following Therapies and More:
Counseling services
Support group therapy
Managing patient information
Anchoring interventions
Diagnosis and evaluating laboratory tests
Administering medications for substance dependencies and managing prescriptions
Developing tailored recovery and follow-up plans
The Role of Substance Abuse Counselor in the Addiction Treatment
Substance abuse counseling is a separate medical specialty in which the substance abuse counselor is specifically trained, certified, and licensed in counseling. These counselors help the patient with counseling by providing a combination of treatment and support to break free from the chains of addiction.
The addiction counseling process has proven incredibly beneficial for addicts to overcome drug abuse and its adverse effects, including anxiety, paranoia, fear, and stress. Counseling helps an individual open up about their issues with drug abuse. It also helps them understand their problems and encourages them to take the necessary actions to resolve them.
An essential benefit that it offers is developing such self-understanding in an individual that encourages a thorough investigation of the reasons behind the addictive behavior, which is among the most crucial and initial recovery parts.
Though the benefits of counseling are plenty, people still hesitate to visit an addiction counselor mainly because quitting substance dependence is considered something that can be done without counseling. However, there are many benefits that one can expect when seeing a counselor. Many times, counseling becomes mandatory to check the body and its functioning as it goes under detoxification. A substance abuse counselor will help monitor the body and make treatment plans accordingly. Furthermore, a counselor creates a relapse prevention plan to avoid any relapse symptoms.
When seeing an addiction counselor, one can also expect the counselor to address the psychological problems caused due to drug abuse, which cannot be addressed without the help of a professional.
What Do Substance Abuse Counselors Do?
The substance abuse counselor offers professional support and services to people suffering from short or long-term substance dependence issues. Some individuals require instant medical involvement, while others only need some therapeutic sessions. Some of the most common counseling services are therapies, relapse plans, and support groups.
Following Are the Most Common Services Provided by an Addiction Counselor:
Carrying out screening interviews for assessment purposes
Referring the addict to appropriate rehabs and agencies
Working with clients to support them during their recovery period
Giving therapies for the recovery, such as CBT or DBT therapy
Administering drug tests to identify the severity and type of substance dependence
Creating relapse prevention plans and aftercare programs
Helping to discover and address barriers to treatment
Meeting with family and friends to give guidance and support
Below Are the Services That Substance Abuse Counseling DOES NOT Offer:
Administering drugs and medications required to start the recovery process
Offering detox programs for alcohol and drug dependencies
Providing inpatient or outpatient care to addicts
Offering hospitalization or emergency services
Intensive drug treatments to curb the drug dependencies
Addiction Therapist
These therapists are experts with hands-on work experience, and most importantly, relevant clinical skills and knowledge. They have a specific education, on-job training, and licensure for practicing and providing suitable drug addiction treatment plans and counsel the patients to fight the generally self-destructive imaginations they are experiencing. In addition, patients have one-on-one scheduled sessions with their therapists regarding alcohol and drug abuse issues.
Addiction Psychologist
A psychologist is a doctor based on mental health training but is not a medical doctor. It means they are unfit to prescribe drugs, manage medications, conduct tests, and provide diagnosis and other clinical functions.
However, a psychologist will offer counseling on the role of drug abuse in one's life. They help patients become more aware of the impact of drug abuse. These experts base their therapy on thoughts, feelings, and consciousness and plan the optimal therapeutic approaches.
Their Methods Involve, but Are Not Limited To:
CBT techniques
Mindfulness and relapse prevention activities
Family therapy
Group therapy
A session may last for 50-55 minutes at every appointment.
What's the Difference?
Many similar terms describe the same profession, yet similar names also represent slightly different professions under mental health. A substance abuse psychiatrist is a medical professional who can treat addicts primarily with medicines. Most psychiatrists manage medications and work closely with therapists who usually provide talk therapy treatment to the addicts.
Under the addiction specialist umbrella, other professionals include an addiction counselor, who is a professional but doesn't have education equivalent to addiction physicians, psychiatrists, and psychologists. They can screen, help in preventing relapse, and conduct sessions and interviews but can't prescribe or administer medication or offer emergency services directly to the patients. Likewise, psychologists also don't have their degree in medicine and can only counsel patients with different approaches. Again, these rules and regulations might differ from state to state.
Other Types of Specialists
In addition to the professionals mentioned above, some other specialists are a vital part of the healthcare workforce and help ensure the drug-dependent patients' smooth and speedy recovery.
Interventionists
An intervention specialist bridges the gap between the addicts and their families, helping the families understand the erratic behavior of the patient. With their help, family and friends reach out to the addict with kindness and motivate the patients, bringing about positive changes and expediting their recovery process.
Substance Abuse Social Workers
They help people struggling with substance abuse by using different methodologies, including counseling, interview sessions, referrals, group therapy, and psychiatric services. These workers are compassionate, empathizers, and good listeners and have brilliant problem-solving skills to ensure patient compliance.
Sober Coaches
A sober coach helps the patient in opting and maintaining a healthy lifestyle. In addition, the coach helps and empowers patients and provides them the information to achieve desired short-term and long-term goals. These plans can be carried out via various platforms, such as one-on-one meetings, phone calls, online meetings on social media, etc.
Addiction Medicine Physicians
An Addiction Medicine Physician, or Addictionologist, is a medical professional having comprehensive training and substantial experience in addiction medicine, in addition to general medicine, pharmacology, cardiology, and neurology. These physicians are trained and certified and deal with addicts. Addictionologist is more focused on the diagnosis, and for management, they majorly rely on the 12-step program as per practices followed by the American Society of Addiction Medicine (ASAM).
Benefits Of Addiction Counseling & Therapy
Millions of people are battling an addiction to many substances, such as drugs, alcohol, and marijuana. One report shows that more and more deaths related to substance abuse are recorded every year. The age of people found with abuse is between 12 years and older. Alcohol use disorder and underage drinking usually lead to early dependency patterns.
Addiction counseling can help people identify and accept the dependence they have, followed by seeking help. Counseling might help them in stopping the addiction altogether and be progressive and lead an everyday life again. However, looking for the relevant specialist is a pertinent task and relies on the type of substance dependence, the availability of professionals, and various other factors.
Talk Therapy
A certified addiction doctor aims to identify triggers that prompt patients to indulge in their behavior and develop a coping mechanism specific to their dependency. Many forms of talk therapy are frequently used in evaluation and treatment. Cognitive Behavioral Therapy is among the most recognized forms, enabling patients to take charge of their thoughts, feelings, and behavioral patterns. With CBT therapy, patients develop positive thinking and motivation, which quickens recovery.
Diagnoses of Mental Illness
Substance abuse is usually escalated by various contributing factors, such as an underlying mental disorder. Treating the mental illness with the substance abuse disorder increases the chances of complete healing rather than focusing on the abuse alone. The professionals understand the nature of these combined factors and conduct tests and diagnoses to find the fundamental cause of the behavior and offer suitable treatment to prevent relapse.
Medication Therapy
An addiction psychiatrist or medicine physician prescribes the most suitable medication and manages the doses administered to safely taper patients off the drugs and reduce withdrawal symptoms. Medications assist with recovery and should only be administered by a medical professional.
Support Group Therapy
Humans tend to relate, and sharing experiences with people having similar problems might help the suffering individual. In group therapies, addicts tend to empathize with other members, which significantly helps in motivating people to get rid of their substance dependencies.
Inpatient Program
Patients are admitted into specialized facilities and are continuously monitored. Different approaches can be adopted at the discretion of the psychiatrist and addiction physician available in the institute and per the patient's need. This option is recommended when the patient has severe addiction issues, which may last for approximately 30 days.
Intensive Outpatient Program
This program addresses drug dependence and provides intensive and specialized treatment but at the residence of patients. Sometimes, these programs are used in conjunction with inpatient programs. Mental health experts design IOPs to establish support mechanisms, help with relapse management, and offer coping strategies.
Finding The Right Specialist
There are a few ways to find an addiction specialist depending on the nature of the abuse or preferred proximity. Planning to get help for drug dependence is a big step in itself. But finding the right specialist is a far greater challenge. Start by searching for the relevant specialists nearby and get information like if the specialist deals with a particular type and stage of addiction, is board certified or licensed to practice, his experience, and reviews. In case of opioid addiction, search for methadone clinics nearby with specialists who can help with this condition.
Several facilities and therapeutic approaches exist to best match an individual's specific needs and help addicts return back to life from substance abuse. Anyone facing such an issue should reach out to the addiction specialist and get treated as soon as possible.
Find Drug Rehabilitation Centers Near You Anywhere In the US
Addiction Resource team has compiled an extensive list of the top drug rehabilitation facilities around the country. Click on the state you are interested in, and you'll get a list of the best centers in the area, along with their levels of care, working hours, and contact information. Haven't found the rehab you need? Call the toll-free helpline below for professional assistance.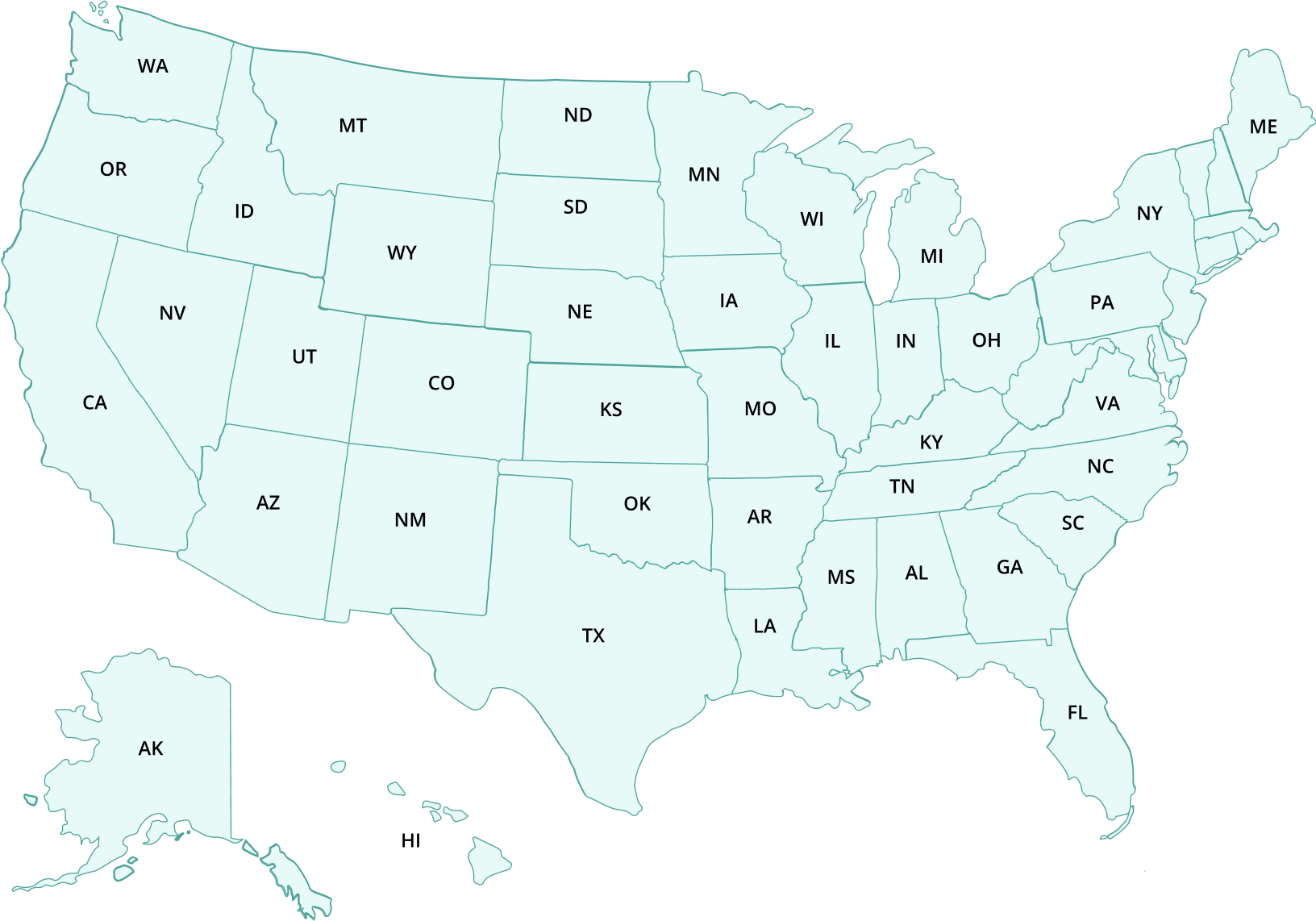 Find the best treatment options. Call our free and confidential helpline
---
Page Sources
Wake Forest University, What You Need to Know About Substance Abuse Counseling. https://counseling.online.wfu.edu/blog/what-you-need-to-know-about-substance-abuse-counseling/
Actual causes of death in the United States, 2000. Mokdad AH, Marks JS, Stroup DF, Gerberding JL JAMA. 2004 Mar 10; 291(10):1238-45. https://pubmed.ncbi.nlm.nih.gov/15010446/
Mustaine, B. L., West, P. L., & Wyrick, B. K. (2003). Substance Abuse Counselor Certification Requirements: Is It Time for a Change?. Journal of Addictions & Offender Counseling, 23(2), 99-107. https://www.researchgate.net/publication/264522633_Substance_Abuse_Counselor_Certification_Requirements_Is_It_Time_for_a_Change
Kletter E. (2003). Counseling as an intervention for the cocaine-abusing methadone maintenance patient. Journal of psychoactive drugs, 35(2), 271–277. https://doi.org/10.1080/02791072.2003.10400009
Freed C. R. (2010). Addiction medicine and addiction psychiatry in America: Commonalities in the medical treatment of addiction. Contemporary drug problems, 37(1), 139–163. https://doi.org/10.1177/009145091003700107
NIDA. Treatment Settings, 2020 https://www.drugabuse.gov/publications/principles-adolescent-substance-use-disorder-treatment-research-based-guide/treatment-settings.
NIDA. Treatment and Recovery, 2020. https://www.drugabuse.gov/publications/drugs-brains-behavior-science-addiction/treatment-recovery