With the rise of opioid substance abuse in the state in recent years, Massachusetts drug rehab centers have their work cut out for them. The most common substance being abused is by far heroin, according to the record of recent admissions to rehabilitation centers in Massachusetts.
In this article, we take a look at five of the best treatment centers serving the state.
Top 5 Centers For Drug Rehab in Massachusetts
As an independent resource, we have criteria for selecting these centers, and every name on this list is a representation of that criteria. Our sole aim is to make sure that those looking for mental health and wellness retreats or drug and alcohol rehab facilities in MA have a detailed list of the best options.
Northeast Addictions Treatment Center, Quincy, MA
Northeast Addictions Treatment Center is a rehab center located in Quincy, Massachusetts. It offers several different treatment options including Partial Hospitalization Program (PHP) and Intensive Outpatient Program (IOP). Their treatment method is evidence-based, abstinence, and 12-step-based aimed at helping their patients return to living a healthy and sober lifestyle.
The treatment consists of 4 progressing steps: contemplation, preparation, action, and maintenance. During the contemplation period, the patient is encouraged to think about major lifestyle changes and what they can do to achieve them. During this step, the patient attends both group and individual therapy sessions. In the second phase, the patient is encouraged to return to their employment and is given advice on their educational or career path. In the third step, the patient implements all the things they learned during their rehabilitation treatment, by sticking to the life path they decided upon in phase one.
Lastly, in phase four, the patient is given continuing individual treatment and will by then have created a strong support group, which will help them overcome difficulties in life without resorting to substance abuse.
Vertava Health, Massachusetts (formerly Swift River), Cummington, MA
Vertava Health is one of the dual diagnosis treatment centers in Massachusetts, meaning that they believe in treating not only the addiction problem itself but also the underlying mental issues that might have caused it.
Each individual that comes to Vertava Health looking for substance abuse treatment in MA will get a complete mental and physical checkup in order to determine the optimal length and intensity of the treatment needed. Vertava Health is also one of the detox centers in MA that can provide detoxification services for patients who require it before beginning the treatment.
The treatment itself relies heavily upon psychological and behavioral assistance, provided to the patient by facilities licensed psychology specialists. Vertava Health also offers Adventure Therapy, taking the patients out of their comfort zone and combining physical exercise, learning new skills, and socializing with other patients in the wilderness to help them overcome their mental difficulties which ultimately led them to substance abuse.
As a last step of the treatment, Vertava Health offers an aftercare program for all their patients, which will include scheduled phone conversations with their counselors about the success of the treatment and the physical and mental state of the patient. These conversations also help the patient reintegrate themselves into the community more easily and successfully.
Recovering Champions Rehab Center, Teaticket, MA
Recovering Champions has two facilities for drug rehab in Massachusetts – both open in East Falmouth. One is designed as a retreat-style facility that houses patients enrolled in the inpatient programs while the other serves as an intensive outpatient treatment center.
They also serve as a medically assisted and non-medical detox center in MA that can run detox processes for clients that require it before being enrolled in one of the programs. There is also an option of being admitted to the Partial Hospitalization Program which offers six-hours-per-day clinical treatment supervised by a licensed medical professional.
Accompanying the treatment process are a variety of activities that serve both to improve the treatment success and get the patient's mind off of the stress of everyday life. These include animal-assisted therapy, experimental art, music therapies, and yoga and meditation sessions.
The accommodations are high-end and include a pool, flower and vegetable gardens, and a basketball court. The furnishing of both facilities is brand new and made to inspire comfort and serenity in the residents.
Banyan Treatment Center, Wilmington, MA
Banyan Massachusetts Treatment Center is an exclusively outpatient center catering to adult male and female patients. The center combines psychiatric treatment with medically assisted treatment in case the patient requires it. Banyan Treatment Center offers several different treatment types depending on their patients' needs:
Partial Hospitalization Program – the most intensive program which includes 28 hours per week stay in the center
Intensive Outpatient Program – includes 12 hours per week of stay in the center
Outpatient Program – includes between 90 minutes and 9 hours per week of stay in the center
Professionals Program – aimed at treating people working in certain, high-stress professions like teachers, healthcare professionals, business executives, and legal professionals
All of the programs in the Banyan Treatment center are led by experienced and extremely pleasant staff. One of the most mentioned positive aspects of the center is the staff itself and how invested they are in the well-being of their patients.
Spring Hill Recovery Center, Ashby, MA
Spring Hill is part of Sunspire Health and is located in Ashby, Massachusetts. The facility has 32 beds and is located on a 70-acre plot of lands covered in lush woodland, offering a pleasantly soothing atmosphere that greatly helps the recovery process. Spring Hill offers several levels of care, each of which is supervised and led by some of the top addiction specialists in the field. The levels are progressive and consist of:
Detox Facilities in MA: The facility has partnered up with trusted clinics in the vicinity, which help it function as a detox center in MA, performing detox services for patients entering the rehabilitation program
Residential Treatment Program: Before being admitted to Spring Hill's program for drug rehab in Massachusetts, each patient has to undergo an intake assessment. This helps the facility's staff determine the right duration and type of treatment needed for each patient. This part of the treatment is supervised by medical staff and also includes a daily training and dietary regime decided by the facility's personal trainer. There is also the option of participating in equine-assisted therapy and adventure therapy if a patient so desires.
Day Treatment: This phase begins after the patient has successfully finished the residential treatment. The patient can choose if they wish to continue residing in Spring Hill or move out to their home. The treatment in this phase will lessen in intensity so that the patient can dedicate themselves to reintroducing themselves into the community.
Intensive Outpatient Treatment: The patient leaves the Spring Hill treatment center with a comprehensive plan for living after the rehabilitation. Patients who still need additional treatment can visit Spring Hill for additional therapy sessions.
Spring Hill also has a Family Program which incorporates the support of the patient's family and loved ones as well as increasing awareness of the substance abuse issue.
Drug Abuse Statistics In Massachusetts
Despite the apparent availability of efficient drug rehab facilities in MA, there is still quite a bit of drug abuse in Massachusetts. In fact, the numbers for registered drug abuse admissions and treatments in these facilities have stayed at a similar level for many years now.
99,659 drug abuse-related admissions in 2013 dropped ever so slightly to 98,944 in 2017, according to a report by the Commonwealth of Massachusetts.
Of this figure, there was a predominant use of heroin – up to 52.8% of total admissions that identified the substance as their primary drug of use. The second most abused substance is alcohol, with 32.8% of people identifying the substance as primarily used. Next is other opioids with 4.6%, crack/cocaine with 4.1% and then marijuana with 3.5%. Other drugs and stimulants accounted for the remaining 0.8% that year.
In line with the total number of admissions, these percentages have also stayed at a similar figure over the years, with the most significant change coming in the growth of the percentage of people that use heroin as a primarily abused substance. That figure grew from 37.3% in 2008 to 52.8% in 2017.
Records were also made for the substances that these people had used in the past year, as at the time of the yearly studies. For 2017, heroin still took the lead with 59% of people admitting to using the substance within the past year. 55.3% testified to alcohol use, 29.8% used crack/cocaine, 24.1% used marijuana, 17% used other sedatives/hypnotics, and 13.5% used other opioids.
In this regard, the most significant difference once again in the numbers over the years was the increase in the use of heroin. In the 2008 study, 42.8% of people involved admitted to using the substance in the past year, with that number growing to 60.6% by 2016.
There was a fairly significant decrease in the use of alcohol though, down to 55.3% in 2017 from 67.1% in 2008. While it may be easy to attribute this to a reduced number of people drinking alcohol, it could also simply be that those people found a replacement substance – perhaps a stronger one – for alcohol.
Massachusetts Drug Laws
In a bid to reduce the rate of drug abuse in the state, Massachusetts' state law clearly states the circumstances under which people can be charged for illegal drug use, sale, or trafficking, and the possible punishments for those circumstances. They are as follows:
Classification
Substances Included
Criminal Charges
Sentencing
Class A 
heroin, morphine, ketamine, GHB
Possession
Possession: up to 2 years in jail and/or a $2,000 fine

Subsequent possession: 2.5-5 years in jail and/or a $5,000 fine

Class A
Same as above
Sale
2-10 years and/or a fine of $1,000-$10,000

Subsequent possession: 5-15 years in jail and/or a fine of $2,500-$25,000

Third possession: at least 40 years

Sale to minors and on or near school zones or grounds equals harsher penalties.

Class A
Same as above
Trafficking
14-28 grams: 5-20 years in prison and/or a fine of $5,000-$50,000

28-100 grams: 7-20 years in prison and/or a fine of $5,000-$50,000

100-200 grams: 10-20 years in prison and/or a fine of $10,000-$100,000

Over 200 grams: 15-20 years in prison

10 grams or more of fentanyl: up to 20 years in prison

Class B
cocaine, crack cocaine, LSD, oxycodone, hydrochloride, amphetamine, methamphetamine, ecstasy
Possession
Possession: 1 year in jail and/or a fine of up to $1,000

Subsequent possession: 2 years in jail and/or a fine of up to $2,000

Class B
Same as above
Sale
2-10 years in jail and/or a fine of $1,000-$10,000

Subsequent possession: 5-15 years in jail and/or a fine of $2,500-$25,000

Class B
Same as above
Trafficking
14-28 grams: 3-15 years in prison and/or a fine of $2,500-$25,000

28-100 grams: 5- 20 years in prison and/or a fine of $5,000-$50,000

100-200 grams: 10-20 years in prison and/or a fine of $10,000-$100,000

Over 200 grams: 15-20 years in prison and/or a fine of $50,000-$500,000

Class C
benzodiazepines, hallucinogens
Possession
Possession: 1 year in jail and/or up to a $1,000 fine

Subsequent possession: up to 2 years in jail and a fine of up to $2,000

Class D
more than 1 ounce of marijuana, inhalants, barbiturates
Possession
Possession: up to 6 months in jail and/or a fine of $500 and a mandatory 1-year lost license

The first offense could be eligible for probation and sealed records upon completion of a court-mandated program.

Class E
limited amounts of narcotics
Possession
Possession: up to 6 months in jail and/or a fine of $500 and a mandatory 1-year lost license

The first offense could be eligible for probation and sealed records upon completion of a court-mandated program.
Is Weed Legal In Massachusetts?
Massachusetts marijuana law allows recreational marijuana in the state of Massachusetts, although there are still restrictions in the form of state laws that control how the substance is bought, sold, advertised, and consumed.
One of such restrictions is the age restriction. People under the age of 21 cannot purchase recreational marijuana, and those above the age limit have to provide an I.D to do so. However, with a medical marijuana card for people that need the substance for medical reasons, the age limit is 18.
Addiction Treatment in Massachusetts Today
With the ever-increasing amount of opioid-based substances making their way into the US through Massachusetts, it's no wonder that the citizens of this state are having a hard time battling opioid addiction. However, there are some of the best rehab facilities in MA, working day and night to help the people who reach out to them in need of treatment.
Find Drug Rehabilitation Centers Near You Anywhere In the US
Addiction Resource team has compiled an extensive list of the top drug rehabilitation facilities around the country. Click on the state you are interested in, and you'll get a list of the best centers in the area, along with their levels of care, working hours, and contact information. Haven't found the rehab you need? Call the toll-free helpline below for professional assistance.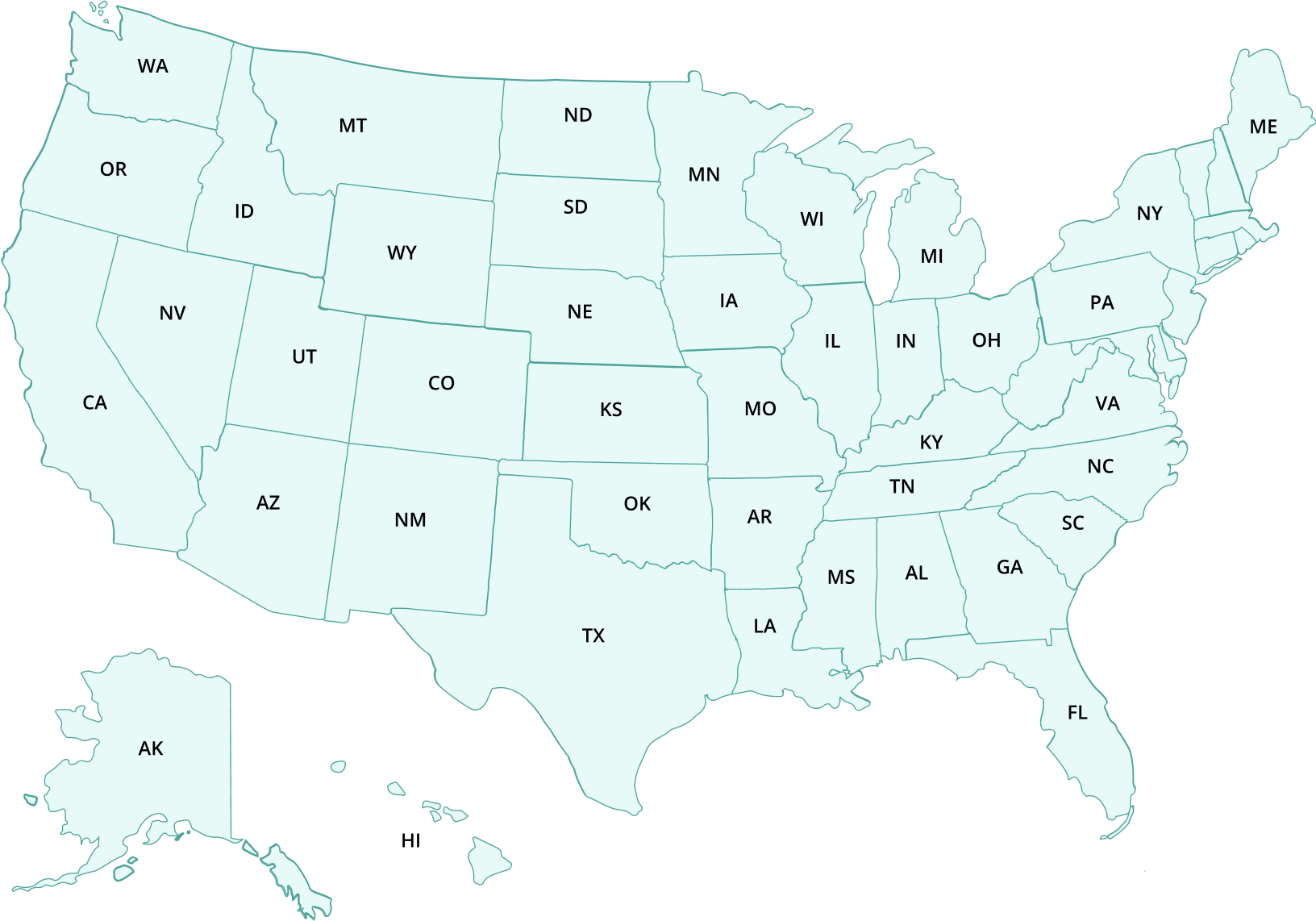 ---
Page Sources
Fernandez, W., Hackman, H., Mckeown, L., Anderson, T., & Hume, B. (2006). Trends in opioid-related fatal overdoses in Massachusetts, 1990–2003. Journal of substance abuse treatment, 31(2), 151-156.
Kleiman, M. A., Putala, C. E., Young, R. M., & Cavanagh, D. P. (1988). Heroin Crackdowns in Two Massachusetts Cities. Report prepared for the Office of the District Attorney for the Eastern District, Commonwealth of Massachusetts, Hon. Kevin M. Burke, under National Institute of Justice Grant, (85-JJ).
Bureau of Substance Addiction Services. (2018). Geographic Fact Sheets. Commonwealth Of Massachusetts. https://www.mass.gov/doc/admissions-statistics-statewide/download