Set between Vermont, Maine, and Massachusetts, New Hampshire radiates with calming beauty. The combination of forests and mountains meeting the Oceanside and recognizable architecture of its coastal area, make New Hampshire a perfect place to seek recovery from addiction.
However, as the official statistics show, this small state has a big drug issue. In 2015, New Hampshire peaked number 2 as the state with the most drug overdose deaths, and this trend is growing according to the latest reports. Abuse of Fentanyl appears to be number 1 drug-induced cause of death in the state. Given that fact, New Hampshire addiction treatment centers have a hard task of keeping their community sober and substance-free. Here are several New Hampshire's rehabs committed to this work.
Top 5 Rehab Centers in New Hampshire
The Plymouth House
Taking advantage of New Hampshire's nature, The Plymouth House offers a safe and healthy environment in the form of a retreat to its patients suffering from drug and alcohol addiction. The Plymouth House fully bases its treatment on efficiently and successfully implementing the 12-step program. Hence, its team consists of 12-step practitioners. Moreover, the staff members include former addicts who are now fully recovered from the addiction. As such, The AA Big Book is an integral part of patients' recovery and the required reading for a successful treatment completion.
Additional activities include attendance at educational groups, AA and NA meetings, while relaxation activities include hiking, yoga, and meditation. The Plymouth House admits both men and women older than 18, substance abstinent for minimum 72 hours before admission. The cost of a program on a daily level is $280, while the maximum of 4 weeks residence costs $7,840.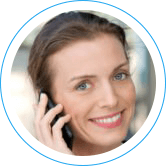 Hope Without Commitment
Find the best treatment options.Call our free and confidential helpline
The Farnum Center
Located in the state's biggest city, Manchester, The Farnum Center operates as a private and non-profit organization providing care and support for adults affected by alcohol and drug abuse. The Farnum is accredited by the Commission on Accreditation of Rehab Facilities, which means that its programs are characterized by the highest standards of excellence in care. Programs offered at the Farnum are:
Partial Hospitalization Program
Stabilization
At their detox unit, the Farnum admits individuals 17 and older, in need of assistance to medically stop using addictive substances. The detox program usually takes six days, with the cost of one day being $600.
The Farnum Center's Inpatient Program is a gender-specific treatment program lasting for 30 days and serving 40 adults with substance abuse issues, or mental health and addiction problems. When it comes to the remaining two programs, they address patients who come to the Farnum on a daily basis as they manage their life and work outside of the center's facilities. Treatments at the Farnum Center can be covered both through insurance and through private payments.
Bonfire Recovery Services
Founded by people living in long-term recovery, Bonfire Recovery Services operates as men's sober living halfway house based on the 12-step program. Located in Dover, New Hampshire, Bonfire Recovery Service is conveniently halfway between Boston, MA, and Portland, ME, which makes it a leading provider for men extended care in New England. The center does not serve as a medical detox unit or an inpatient rehab facility, but it functions as an abstinence-based residential aftercare program that offers residential services in combination with clinical interventions. Bonfire Recovery provides its clients with individualized treatment plans based on biopsychological merits. In addition to personalized therapies, Bonfire can provide referrals for psychiatric care, medication management, and emergency physician services when patients are in need of any of those services. Depending on individual cases, a residency at Bonfire's house lasts in between 4 and 12 months, with four months being the minimum commitment required for residency. Additionally, Bonfire Recovery Services is the only facility in New Hampshire that offers neurofeedback sessions. The cost of residency is $1,500 per month or $350 on a weekly basis.
Riverbank House
Similarly to Bonfire, Riverbank House does not operate as an institutional drug rehab facility, but a unique residential community for men. Riverbank House is located in the Lakes Region of New Hampshire, where nature perfectly boosts patients' recovery. Riverbank's intensive clinical outpatient program is conducted throughout the whole architectural complex known as The Neighborhood, where each house and facility serves as a place for particular program and activity.
The main program at the House is known as Riverside Wellness Center, which provides holistic clinical addiction recovery services through
Intensive Outpatient Program
Aftercare Support
Ongoing Individual Clinical Services
Recovery Coaching
Addiction Education and Recovery Skill-Building
Riverbank House is located in Laconia, a little city set in the heart of Lakes Region, and nowadays is an acclaimed recreational resort and desirable destination for antique shopping. It is not a wonder then that Riverbank's facilities are designed in Victorian style, located on the banks of a waterway connecting Opechee and Winnisquam lakes. All indoor and outdoor spaces at the campus are therapeutic and recreational, including rec center, zen garden, workshop, yoga studio, dock, island, and many others.
Green Mountain Treatment Center
Located in Effingham, a small town nestled down breathtaking Green Mountain, the treatment center of the same name, Green Mountain Treatment Center, provides drug and alcohol rehab services for men and women ages 18 and up. Green Mountain offers inpatient treatment services, including medical detoxification, gender separate programs for alcohol and drug addictions, 12-step workshops and meetings, dual diagnosis treatment, co-occurring disorders treatments, meditation program, nutrition program, and continuum of care planning. As its facilities are located on a secluded and tranquil mountainside off urban impulses, Green Mountains operates with a 24/7 shuttle service picking up its clients from all areas and airports of New England and transporting them to treatment.
What Rehab Programs You'll Find in New Hampshire
Abstinence-based residential aftercare program for men
At Bonfire Recovery Services, patients are provided with residential aftercare treatment rather than with medical detox or inpatient services. The program is hence structured to simulate the living environment and motivate the patients towards substance-free life. The program serves as an orientation for patients to determine daily individual goals, discover employment opportunities, and acquire relapse prevention skills and recovery skills necessary for sustained recovery.
Riverbank House Extended Care Recovery Community
While Bonfire offers its treatment in one house, Riverbanks House conducts its residential treatment for men throughout complete complex known as The Neighborhood. The Neighborhood serves as a recovery community, in which male patients are provided with residential experience, long-term recovery support, and intensive clinical outpatient services.
Summary
Given the issues with drug abuse mentioned at the beginning that residents of New Hampshire are having, it is not surprising that many of presented rehab centers are focused on specific treatments and programs. For the same reason many of New Hampshire rehabs are simulating community living experiences that await the patients upon the completion of a program. As patients might encounter exposure to substance abuse once they are out of the program, these focused and specialized programs aim to prepare them for a sober lifestyle.