Substance abuse in New Hampshire is at its all-time peak, with the main culprit being opioids and prescription-based drugs. Unfortunately, there is an evident lack of treatment options – more rehab facilities are needed. It has come to the point where some residents are even looking for the appropriate treatment center outside of New Hampshire.
However, the state recently received a seven-fold grant from the Trump administration to better address the opioid abuse epidemic and the reflective drug abuse treatment. The cash injection soared from an annual $3m to $26m in 2021, so the local government has more resources at hand to provide better treatment in each drug rehab in New Hampshire.
On that note, this text seeks to review some of the best rehabs in NH and the mode of operation of these centers.
6 Best Drug Rehabs in New Hampshire State
So far, there are 17 state-funded drug rehabs in NH and methadone clinics in NH providing comprehensive treatment to those tackling substance abuse. For those looking to get rid of their addiction, there are also numerous private rehab center facilities to choose from, and the ultimate decision can prove to be difficult to make.
Here is a selection of the best drug rehab centers in NH, based on several factors, including the effectiveness of the center's treatment, quality of staff at the center, and facility standards.
This list is in no way comprehensive but may help those in need choose the right alcohol drug rehab center with the best treatment.
New England Recovery And Wellness Center, Concord, NH
The staff at the New England RAW drug rehab center put a personalized, targeted approach at the center of their attention. When it comes to recovering from a substance abuse disorder, one size never fits all.
This drug rehab center in NH crams a plethora of different treatment methods into their treatment program, including a comprehensive take on recovery, group counseling, and one-to-one therapy and educational sessions on alcohol and drug treatment. Patients can also participate in a 12-step program and smart recovery meetings.
Patients at this rehab center are encouraged to lead a healthy lifestyle with solid nutritional decisions. Also, the rehab center offers daily fitness sessions, meditation, yoga, and other activities patients can benefit from.
The Riverbank House, Laconia, NH
Next on our list of drug rehabs in NH is The Riverbank House. The affordable 28-day treatment program at this drug alcohol rehab in NH center is proven to be highly effective in both achieving sobriety and relapse prevention.
This men-only drug rehab in NH sits on the banks of Lakes Region and looks upon the beautiful lake Opechee. It offers a fully-encompassing residential treatment program, which places science and personal growth at the forefront of its approach. The Riverside Wellness Center, which serves as the main facility at the Riverbank, provides excellent holistic clinical addiction recovery services.
This is also one of the medical detox centers in NH, providing detox for those who are struggling with chronic abuse and drug and alcohol withdrawal symptoms. Don't be repelled by the affordability of this addiction treatment center, which is proven to, in many cases, lead to sustained recovery. Call the helpline to learn more about this men's clinic in NH.
NFA Behavioural Health, Canterbury, NH
New Freedom Academy is one of the best drug and alcohol treatment centers in New Hampshire. The diverse inpatient treatment program of this center includes life-skills training, yoga and meditation groups, Cognitive Behavioral Therapy, and other types of therapy, as well as 12-step workshop meetings and aftercare.
The approach at this rehab center is extremely balanced and focuses on areas affected by the patient's addiction, including body, mind, and spirit. The center understands that addiction affects every area of life and has a dual diagnosis approach when it comes to mental health and addiction programs.
Discover the treatment services of this Canterbury rehab facility by scheduling the admission.
The Granite House, Derry, NH
This high-quality extended care New Hampshire drug rehab center admits patients in their gender-specific homes who have completed their inpatient drug treatment program and are now moving onto the next phase of their journey to recovery.
The treatment process at this rehab in NH itself is quite strict and puts a strong emphasis on patients staying sober during their stay at The Granite House. The well-rounded approach encompasses daily activities and live sessions which provide the patients with the ability to lead a more accountable, responsible, and most importantly, addiction-free life.
New Season, Manchester, NH
The New Season drug rehab center in Manchester, New Hampshire, offers one of the best drug rehab facilities in the whole state. Their intensive clinical outpatient program targets primarily opioid addiction and includes medically supervised detox, group, and individual counseling sessions, referrals, and take-home benefits after patients meet the key criteria.
It's worth noting that this rehab center is a member of a nationally accredited group of treatment providers, a certificate earned by New Season's commitment to provide a high-quality level of service to its patients and pave the way in the addiction treatment field.
Aware Recovery Care, Bedford, NH
Aware has earned The Joint Commission's Gold Seal of Approval for both Home Care and Behavioral Health Care. The care center adopts an In-Home Addiction Treatment (IHATTM) model that is based on research that supports the approach of integrated medical/behavioral care and compassionate monitoring for lasting recovery.
This means that the patient does not have to leave their home for treatment. The treatment plan is executed with a unique blend of virtual and in-home visits by Aware's in-home addiction treatment (IHATTM) practitioners.
This minimizes the risks of disease transmission that are common to more traditional group programs. The home-based treatments include psych evaluation, medication-assisted treatment (MAT), medication bridges, individual and family therapy, medical and behavioral health care.
The center has access to a care team consisting of Psychiatric Provider/Prescriber, Primary Care Provider, Individual Therapist, Marriage and Family Therapist, Certified Recovery Advisor, Licensed Care Coordinator, Crisis Prevention/Intervention (multi-licensed), and Registered Dietician.
Drug Abuse Statistics In New Hampshire
These opioids statistics show that New Hampshire has a serious opioid problem. Despite prescribing less than the national average, the death rate was still much higher in comparison. During 2014–2017, the annual average prevalence of past-year heroin use in New Hampshire was 0.84% (or 10,000), similar to the regional average (0.56%) but higher than the national average (0.33%). Among people aged 12 or older in New Hampshire, during 2015–2017, 3.6% (or 41,000) had illicit drug use disorder in the past year, similar to the national average (2.8%).
Among people aged 12 or older in New Hampshire, during 2015–2017, 1.4% (or 16,000) had opioid use disorder in the past year, higher than the national average (0.8%).
In 2018, New Hampshire providers wrote 46.1 opioid prescriptions for every 100 persons, compared to the average U.S. rate of 51.4 prescriptions.
In New Hampshire, drug overdose deaths involving opioids were 412 - a population rate of 33.1.
New Hampshire Drug Laws
According to New Hampshire drug laws, the schedules for controlled substances are broken down thus:
Based on these schedules, a detailed illustration of New Hampshire drug penalties, fines, and other relevant information follows:
| | | | | |
| --- | --- | --- | --- | --- |
| Schedule | Criminal Charges | Detail | Sentencing (Potential Imprisonment) | Sentencing (Potential Fine) |
| Schedule I, II, III, or IV | Possession | First Offense | Up to 7 years | $25,000 |
| Schedule I, II, III, or IV | Possession | Second or subsequent offense | Up to 15 years | up to $50,000 |
| Schedule V  | Possession | First Offense | Up to 3 years | up to $15,000 |
| Schedule V  | Possession | Second or subsequent offense | Up to 7 years | up to $25,000 |
Is Weed Legal In New Hampshire?
According to New Hampshire marijuana laws, medical marijuana is legal for people living with any of the qualifying conditions.
This list of conditions includes Alzheimer's disease, cancer, Amyotrophic lateral sclerosis (ALS), or Lou Gehrig's disease, Crohn's disease, Chronic pancreatitis, Epilepsy, Ehlers-Danlos syndrome, Hepatitis C, Glaucoma, Lupus, HIV/AIDS, Multiple sclerosis, Parkinson's disease, Muscular dystrophy, Traumatic brain injury, Spinal cord injury or disease, and Ulcerative colitis.
From June 24, 2021, Autism Spectrum Disorder and Moderate to Severe Insomnia will be listed as two of the qualifying conditions for a medical marijuana card.
Back in 2013, when this medical marijuana law was passed in New Hampshire, the state was the 19th U.S state to allow the substance legally. At the time, not only did the patient have to be living with one of the qualifying conditions, that patient had to show severe symptoms of the condition before eligibility for a medical marijuana card.
Under the current New Hampshire marijuana laws, patients can legally purchase up to 2 ounces of marijuana/marijuana products within a 10-day period. Any amount more than that crosses the legal line. For possession of the substance between the patient and caregiver, the 2-ounce limit is still enforced.
Recover in New Hampshire and Start the Life Afresh
One in four residents in New Hampshire feels alcohol and drug abuse is the prime issue the state is facing. And even though there is a shortfall in drug and alcohol treatment centers in the region, the recognition from the government promises changes are on the horizon.
The local government, along with the law enforcement bodies, is working hard to address the recent spike in fentanyl use, with officials claiming the substance is 'flowing' through the streets. This dangerous drug is one of the main reasons the state is overwhelmed by a substance abuse epidemic, and its residents are seeking help outside of the state.
However, with more state-funded and free drug rehabs in NH opening across the state, individuals will have a better chance of receiving adequate treatment in the right rehab center, which is required to put a stop to their life-destructive habit.
If you or a loved one are dealing with substance abuse or addiction in New Hampshire, consider reaching out to a New Hampshire treatment center as soon as possible.
Find the best treatment options. Call our free and confidential helpline
Find Drug Rehabilitation Centers Near You Anywhere In the US
Addiction Resource team has compiled an extensive list of the top drug rehabilitation facilities around the country. Click on the state you are interested in, and you'll get a list of the best centers in the area, along with their levels of care, working hours, and contact information. Haven't found the rehab you need? Call the toll-free helpline below for professional assistance.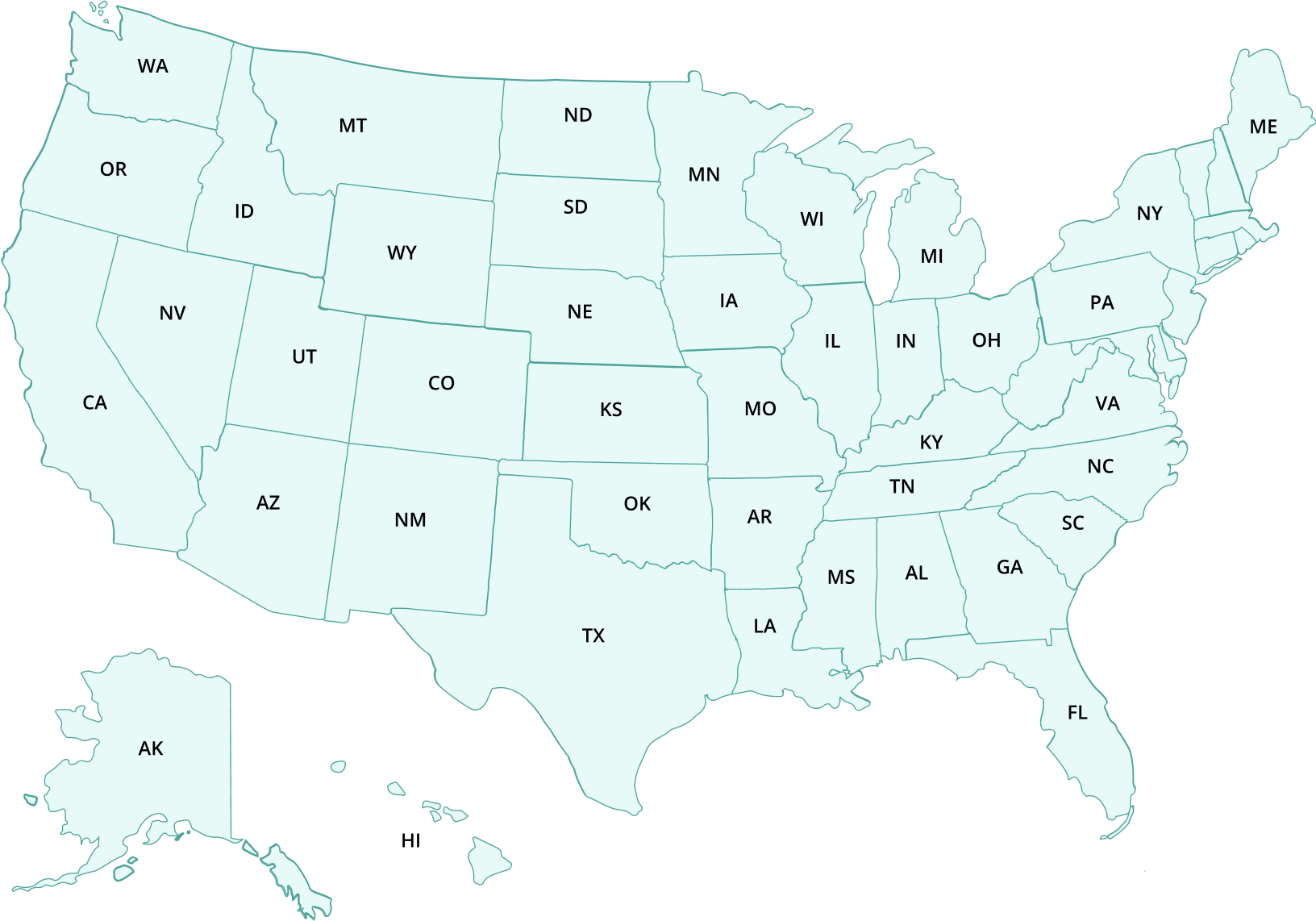 ---
Page Sources
New Hampshire: Opioid-Involved Deaths and Related Harms. (2021, April 13). National Institute on Drug Abuse. https://www.drugabuse.gov/drug-topics/opioids/opioid-summaries-by-state/new-hampshire-opioid-involved-deaths-related-harms
Substance Abuse and Mental Health Services Administration. (2017). Behavioral Health Barometer New Hampshire, Volume 5. https://store.samhsa.gov/sites/default/files/d7/priv/new_hampshire-bh-barometervolume5-sma19-baro-17-us.pdf
Controlled Substance Schedules. (2021). U.S. DEPARTMENT OF JUSTICE • DRUG ENFORCEMENT ADMINISTRATION. https://www.deadiversion.usdoj.gov/schedules/