Arkansas is known for its beautiful lowlands of the southeastern half and the green highlands of the northwest half. Arkansas is mainly a rural state, with 38 of the 75 counties having less than 20,000 people in 2012. According to America's Health Rankings conducted by the United Health Foundation for 2014, Arkansas stands 49th among U.S. states. All of the top five causes of death in Arkansas can be caused or exacerbated by alcohol, tobacco or other substance abuse.
Arkansas recognizes that alcohol and drug abuse is prevalent in the youth, and addiction is a problem in a number adults. The following rehabs are of the most successful rehabs in Arkansas.
Top 5 Rehab Centers in Arkansas
Oasis Renewal Center
The co-occurring disorder program at the Oasis Renewal Center in Little Rock is designed for both men and women ages 18 and older. The foundation is based on the 12-step recovery model of substance use disorders. Evidence-based techniques and programming such as Cognitive Behavioral Therapy and Motivational Interviewing are blended into the various treatment options.
The programming at Oasis is created to assist clients in improving their motivation to succeed and obtain long-lasting recovery. Also, the Oasis Renewal Center uses the HealthSim's Therapeutic Education System (TES), an interactive, computer-based system providing behavioral coaching to individuals in drug and alcohol rehabilitation.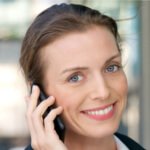 Hope Without Commitment
Find the best treatment options. Call our free and confidential helpline

Harbor House, Inc.
Harbor House, Inc. is a structured residential modality that offers the client a safe environment aimed to provide a holistic treatment. Co-occurring disorders such as depression, anxiety, and personality disorders are treated simultaneously to improve the client's outcome. Harbor House offers separated men's, Harbor Recovery Center, and women's, Gateway Recovery Center, campus to further promote a focus on the recovery process.
Harbor House, Inc. has 30, 60, and 90-day programs that blend the traditional 12-step recovery model with evidence-based cognitive behavioral therapy (CBT), motivational enhancement therapy (MET), and adjunctive therapies such as Eye Movement Desensitization and Reprocessing (EMDR), hypnotherapy, and mindfulness. Intensive outpatient is also available.
Stockton Medical Group
Stockton Medical Group has been on the forefront of addiction rehabilitation since 1994. Currently, Stockton has five centers for office-based opioid addiction treatment for patients age 18 or older. The multidisciplinary team has decades of combined experience in the treatment of opioid use disorder. Each patient gets the care, support and an intensive plan needed for effective treatment.
Care includes from Stockton Medical Group includes:
On-Site Counseling
Drug Screening
Maintenance and Recovery Support
Prescription Monitoring
Capstone's Treatment Center
Capstone's Treatment Center is a Christian-based, residential behavioral-care program for families with sons between the ages of 14 and 25. Capstone's programs last average from 90 to 96 days. The residential programming flows through three phases to heal wounds from the past and to embrace new opportunities.
Capstone offers help to adolescent males who struggle with:
Self-Destructive Behavior
Alcohol or Drug Abuse
Problematic Sexual Behaviors
Trauma
Quality Living Center
Located in the heart of Little Rock, the Quality Living Center is a multi-unit facility with separate accommodations for both men and women. Quality Living Center's vision is that all individuals affected by substance-related disorders receive the appropriate and effective services to enhance the quality of their life.
The Quality Living Center offers:
Family Education Groups
Weekly Life Skills Training
HIV/Aids Education
Vocational Assistance
Referral and Job Placement Assistance
What Rehab Programs You'll Find in Arkansas
Medically Assisted Detoxification Programs in Arkansas
Quapaw House
Quapaw House, located in Hot Springs, was founded in 1980 and is licensed to provide medically assisted drug detox. Through the Medical Detoxification Program, Quapaw House assessments and observations are provided by a licensed nurse or a Regional Alcohol and Drug Specialist and are supervised by the Medical Director.
Clients can expect up to five days of residential detoxification. After detox is complete, clients will be assessed, and suggestions will be made regarding a follow-up plan, which may include one of the other treatment modalities at Quapaw House.
Wilbur D. Mills Center
Wilbur D. Mills Center in Searcy provides a wide array of services for those impacted by chemical dependency. The extensive campus includes a medical detox unit, an inpatient treatment facility, a group home, housing units, and a woman's apartment complex.
In a nutshell, the three phases of care provided by Wilbur D. Mills Center for a successful recovery are as follows:
Stabilization (Detoxification)
Evaluation (Residential Care)
Rehabilitation (Transitional Living)
Adolescent Substance Abuse Programs in Arkansas
Youth Bridge
Each year over 3,000 youths and their families are provided care at Youth Bridge. The non-profit agency serves in the areas of addiction, mental health and behavioral problems, abuse, neglect, and homelessness. Youth Bridge is there to help the lives of troubled youth. Length of stay greatly depends on the adolescents struggles.
Services include:
Safe Shelter
Individualized Treatment Plans
Aftercare
Prevention Programs
Transitional Living
Preventative and Outreach
School-Based Services
Horizon Adolescent Treatment Program
Fort Smith, Arkansas is home to the Horizon Adolescent Treatment Program. Horizon focuses on helping teenagers with co-occurring disorders, which is the concurrence of both a substance abuse and a mental health disorder.
Horizon offers co-ed treatment plans for ages 12-17 years old. After a thorough evaluation, Horizon will place the adolescent in either a residential program or an integrated outpatient program. Horizon believes that early detection and treatment can improve outcomes and the quality of life for those who need services.
The availability and rate of drug abuse in Arkansas remain high and coincide with the smuggling of methamphetamine, cocaine, and marijuana. According to the National Survey of Drug Use and Health, Arkansas is among the top 10 states with the most meth use and arrests.
Arkansas young adults age 18-25 years old represent the highest rates for needing but not undergoing treatment for illicit drug and alcohol use. Often, an intervention in these cases can save someone's life. Treatment centers and the State of Alabama recognize this and are placing an emphasis on preventing the occurrence of substance abuse. School programs, community groups, and alcohol and drug abuse education are widely available.