Maryland has an extensive network of praiseworthy, professional rehab centers specializing in detoxification treatment and inpatient care, as well as several exclusively operating outpatient programs. You will find rehabs that can treat alcohol addictions, opioid addictions or any other substance abuse issue. The facilities have professional clinicians trained to treat co-occurring diagnoses. From the large number of treatment centers to be found in Maryland, there were a group of the top five rehabs in this state that deserved to be highlighted. Among the luxury rehabs were the cozy Serenity Acres and the luxurious Tranquility Woods. The large network of ARS Health outpatient facilities includes an excellent outpatient option in Aberdeen, with other locations along the Mid-Atlantic seaboard. Ashley Addiction Treatment center has one of the most renowned long-term inpatient options in the state. Psychology Today Magazine also considers The Bergand Group to be one of the all-around best professional recovery centers.
Top 5 Rehab Centers in Maryland
Serenity Acres
Located in Crownsville, Maryland, this luxury treatment facility gives back to its community with financial aid packages in its admission process and is very accepting of a broad variety of insurance policies. They make it their mission to never deny a patient who is serious about sobriety and needs treatment. There is supervised detox program administered by its licensed medical clinicians. Serenity Acres has a variable-length inpatient program from 30 to 90 days long. There are private, confidential therapy sessions and residents enjoy a home-like experience with an unprecedented level of comfort. Recreational activities are part of the therapy strategy in this facility. Serenity Acres also relies on the 12 step program and builds relapse prevention into their treatment from day one.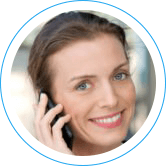 Hope Without Commitment
Find the best treatment options.Call our free and confidential helpline
Ashley Addiction Treatment
With 147 acres resting on the banks of the Chesapeake Bay in the quiet hamlet of Havre de Grace, Maryland, this rehab is an ideal setting for healing. Ashley Addiction Treatment Center is proud of its unique "Ashley Approach," which is how they encapsulate the right attitude to find the path forward on the journey back to sobriety. Ashley Addiction Treatment emphasizes dignity and respect in its approach to continuing care. Licensed experts create tailored treatment plans that consider each patient's medical history, gender, psychological situation and personal desires. This addiction treatment center offers medical, clinical and psychiatric care from a world-class professional team. The researchers at this facility have discovered that gender plays a significant role in the psychological and emotional burden of addiction and so the counselors are selected to be the same gender as the patient and are trained to be cognizant of the unique challenges each group faces. On-site yoga, meditation, exercise, massage, music therapy, acupuncture, and faith services provide a holistic healing environment for residents. The comfortable housing amenities and culinary services make for a welcoming inpatient program that can accommodate patients as young as 18 for up to 90 days.
ARS Health
The Addiction Recovery System (ARS) is a network of treatment centers from Virginia through Maryland up to Pennsylvania and New Jersey. The facility in Aberdeen, Maryland, offers a full-range of outpatient services for drug and alcohol addiction. They specialize in medication assisted heroin rehabilitation and opioid recovery using methadone and suboxone with supervised detoxification services. Group, family and individual counseling from licensed professionals help with assessing a recovery path and developing the right behaviors and habits to prevent relapse. ARS Health centers are one of the few that specialized in offering intensive services on an outpatient basis for short or long term periods. The Aberdeen ARS Health center can assign a caseworker to be on-call for emergencies and manage an individual's treatment more closely, should it be necessary.
Tranquility Woods
This addiction treatment center in Pasadena, Maryland puts luxury first for its patients. It incorporates a whole person approach to re-engage the patient physically, spiritually and mentally. They rebalance patients' lifestyles with unique programs like acupuncture, equine therapy, adventure therapy, holistic therapy, even exercise, meditation, sauna, yoga, and spiritual therapies. There are more conventional interventions as well such as psychological group/individual counseling, clinical medication intervention, detox, 12-step programs and dual diagnosis treatments. Their program selection is so comprehensive that you can be sure there is something for every preference. Their mantra is: "Life doesn't get better by chance, it gets better by change." Tranquility Woods seeks to make the mental, habitual and physiological changes that addiction treatment entails as comfortable as possible with its luxury amenities and its 23 acres of breathtaking woodland surroundings.
The Bergand Group
With their headquarters in Lutherville, Maryland, and an auxiliary location in Fallston, Maryland, the Bergand Group is able to reach a wide demographic. Their specialty is in dual diagnosis and co-occurring disorder treatment. They offer intensive outpatient services, clinical and 12 step services, pharmacologic therapy, supervised detoxification using antagonist and blocking agents and individualized counseling sessions. They provide relapse prevention with a suite of educational programs including evidence-based, cognitive-behavioral relapse prevention skills, DUI/DWI educational programs, and psychoeducational therapy. Family therapy programs are introduced for individuals who need the additional support of their loved ones throughout such a challenging time.
Patients will have access to the best addiction specialists at any of those five treatment centers, but Maryland has many other drug rehab options. You'll find excellent treatment options at any of these other high-ranking rehabs in Maryland: Fields and Fields Treatment Center
Fields and Fields Treatment Center
Kolmac Clinic
LifeMark, Inc.
Maryland Addiction Recovery Center
the Melissa McCarthy Treatment Facility
Retreat at Lancaster County
Roxbury Treatment Center
Rehab Programs You'll Find in Maryland
The most common rehab programs found in Maryland are 30-day inpatient treatment and 90-day inpatient treatment. Top rated drug rehab centers such as Serenity Acres, Tranquility Woods, Ashley Addiction Treatment centers offer programs like these. Many rehab centers offer a detoxification program as part of their inpatient program. The detox phase is supervised by medical professionals for an assurance of safety. Medication therapy often goes along with this to make the withdrawal symptoms more tolerable, faster to pass and less painful.
Many programs make relapse prevention an integral part of their treatment. This portion of treatment typically occurs as an aftercare component. The patient will have exited the residential facility and re-entered normal civilian life, but can continue contact with their counselors and medical experts from their treatment program to lean on their support during difficult episodes. Some outpatient programs rely exclusively on programs similar to these, such as the series of local rehabs in the Addiction Recovery Systems (ARS) network.
A unique aspect of several of Maryland's rehab centers is their luxury woodland character; this is a style of rehab facility that Psychology Today calls the "Wilderness Rehab." Maryland's beautiful countryside lends itself to rustic scenery, healing fresh air, and relaxing, stress-free environments. Many of the rehabs in this state take advantage of that natural beauty and locate their facility on large woodland tracts to integrate a retreat-like quality to the residential inpatient program. Few things can focus the mind on spiritual and physical recovery like being in a pristine patch of wilderness.
Maryland's rehab facilities are well equipped to help you or your loved ones struggling with addiction to overcome that personal challenge and move on to what life can truly offer us. As with many states in the USA, Maryland is gripped by an epidemic of heroin and fentanyl-related deaths, which have been rising rapidly since 2012. In 2016, Heroin was the leading cause of addiction-related deaths in Maryland, followed by fentanyl, with prescription drugs trailing well behind those two. Methadone clinics, as well as general rehab centers, are an effective way to initiate a detox from a heroin or fentanyl addiction in the most comfortable way possible. After the detox phase, the Treatment specialists can offer therapy, counseling, clinical diagnosis, and social services to help you or a loved one prevent relapse. Contact Maryland's top treatment centers above today and start building their new sober life!