Maryland is a small and beautiful state that is home to some of the most varied terrains in the USA. From mountains to beaches and sand dunes, the Old Line State offers delightful views and enjoys all four seasons. But despite its natural beauty, the state suffers from one of the highest rates of opioid-related deaths in the country. Rehabilitation centers in Maryland cannot treat all those in need. The poor access to free drug rehab centers in Maryland, along with the state's demographics and policies, make it one of the leading states in opioid-related overdoses.
7 Best Alcohol And Drug Rehab Centers In Maryland
At the moment, there are not enough rehabs in Maryland to accommodate those who suffer from a form of substance abuse disorder or addiction. However, there are some treatment centers that provide high-quality aid for those in need. The following rehabilitation centers in MD have shown exceptional results in helping their patients overcome drug and alcohol addiction.
Kolmac Outpatient Recovery Centers, Baltimore, MD
Located in Baltimore, this is only one of the luxury drug rehab centers Kolmac runs in MD. There are 4 other locations you can find in this state. The Baltimore rehab clinic offers both outpatient and inpatient treatment.
Kolmac's approach is to treat addiction as a chronic disease. So, in order to treat it, their specialists use the latest therapeutic procedures to understand the patient's addiction at a biological and psychological level.
After assessing the patient and establishing the addiction's trigger, the rehab facility specialists begin the personalized treatment program focusing on removing the underlying cause of the addiction. This process helps Kolmac's patients understand their addiction, which will ultimately help to prevent a relapse.
The Jude House, Bel Alton, MD
The Jude House residential treatment facility is one of the clinics that offer inpatient rehab in Maryland, and it's located at 9505 Crain Highway, Bel Alton. However, the center of their outpatient program is based at 41650 Courthouse Drive, Suite 200, Leonardtown, Maryland.
This drug rehab in Maryland started its activity back in 1972. The program started as the initiative of one individual trying to help another get over his alcohol addiction. Over the years, the program grew and volunteers started to see to the needs of those who wanted to give up drinking. Nowadays, The Jude House is a residential substance use treatment facility that helps all who seek addiction treatment.
This treatment facility's professionals help their patients overcome their mental and physical limitations through a welcoming and supportive environment. The rehab offers basic medical care, healthy meals, a safe environment to reflect and meditate, and more.
Worcester County Health Department, Snow Hill, MD
Located in Snow Hill, Maryland, the WCHD offers help for those addicted to drugs and alcohol. This rehab center in Maryland Snow Hill can provide qualified treatment that starts with evaluation and assessment, group or individual therapy, withdrawal support, and more.
This treatment facility offers its services to anyone in need. There are certain adult services that apply only to those over 18, but the rehab also offers specific services for youths under 18. These services include but are not limited to adolescent counseling, referral for inpatient services, individual or group therapy. The information on adult and adolescent treatment can be found by calling our toll-free helpline.
Ashley Addiction Treatment, Havre De Grace, MD
The AAT center is situated in Havre de Grace, Maryland and is one of the best rehab centers in Maryland. Their campus spreads almost over 150 acres, and it's a tranquil place that encourages quiet reflection and meditation.
The rehabilitation clinic's specialists create personalized treatment approaches for all of their patients. The professionals create a list of measures to be taken in close collaboration with the patient, according to the patient's medical needs, mental and physical necessities, and personal preferences.
This drug rehab in Maryland uses programs that follow gender-specific paths, medical and clinical care, psychological and psychiatric care, and holistic care.
Sheppard Pratt, Baltimore, MD
Sheppard Pratt is one of the rehab centers in Maryland that offers high levels of care to children, adolescents, adults, and older adults. They specialize in treating substance abuse, mental health disorders, and co-occurring disorders. They offer inpatient  as well as outpatient services in a safe, beautiful, and caring environment where every client feels loved and cared for. Through evidence-based treatment approaches and therapies, clients are taught necessary skills through which they can leave their addictive past behind and move forward towards a better and sober future and prevent relapse.
Tranquility Woods Addiction Treatment Center, Pasadena, MD
Tranquility Woods is one of the best rehab centers in Maryland that offers a unique addiction treatment program. The campus is located on 23 acres of beautiful landscapes, which give clients a serene and beautiful environment where they can leave their worries behind and focus on their fight against addiction.
The treatment strategy at Tranquility Woods is to create individualized treatment plans for each client that is based on their individual case and requirements. This strategy ensures better success. The treatment therapies and modalities at the rehab center include CBT, DBT, Equine therapy, individual therapy, group therapy, exercise therapy, experiential therapy, yoga therapy, relapse prevention, and many others.
Tuerk House, Baltimore, MD
Tuerk House is one of the detox centers in Maryland that offers a complete continuum of care to its patients through various programs such as crisis stabilization, inpatient detox, residential treatment, outpatient treatment, partial hospitalization, medication-assisted treatment, and others. Their goal is to provide enduring recovery to individuals, families, and communities through the effectiveness of their clinical, residential, and vocational services.
This rehab center in Maryland is staffed with highly qualified, dedicated, and compassionate individuals who work together with clients and their families to ensure that they achieve permanent recovery and sobriety. They teach them methods to manage their stress and look forward to a better future, and prevent relapse.
Maryland Substance Abuse Data
Alcohol and drug rehab in Maryland could be better. At the moment, rehab facilities have a difficult time keeping up with the opioid use epidemic that has taken over the state. In 2016, opioids caused nearly 30 deaths per 100,000 people, more than double the national average of 13.3. It's estimated that the misuse of prescription drugs such as fentanyl caused 650 deaths of the 1,821 that took place in 2016.
Unfortunately, heroin use is also on the rise. Heroin use provoked 173 deaths in 2012 and about 650 deaths in 2016. And the worst part is the abuse of prescription drugs is also increasing. In 2012, only 52 deaths were related to prescription drugs, whereas 2016 witnessed 812 deaths related to the same cause.
Alcohol consumption is also increasing in the state. There are more people who seek an alcohol rehab Maryland center each year because there are more people who engage in heavy drinking and binge drinking behaviors. In 2007, alcohol poisoning caused 189 deaths. In 2016, no less than 582 people died as a result of alcohol poisoning.
Alcohol and drug abuse have been becoming a growing problem in the state of Maryland as well, just like in other states of the country. According to the Maryland Department of Health's Behavioral Health Administration, almost 5000 individuals lost their lives in MD in 2018 because of alcohol and drug overdose.
Some Other Drug Statistics in MD are Listed Below:
According to the 2019 report by the Maryland Department of Health, approximately 2400 individuals lost their lives in 2019 due to alcohol and drug overdose.
According to the NSDUH report by SAMHSA, almost 12.6% of individuals aged 12 and above reported using illicit drugs in the past year.
Based on the National Institute on Drug Abuse Report of 2018, nearly 90% of drug overdose deaths in MD involved the use of opioids.
Drug Laws In Maryland
The State of Maryland divides controlled dangerous substances into five schedules. Schedule I includes the most dangerous drugs, and Schedule V includes the least dangerous drugs. Schedule I drugs have no accepted medical use, whereas Schedule V have accepted medical use.
The following table represents some of the drug classifications in the state and the corresponding Maryland drug laws and penalties.
| | | | |
| --- | --- | --- | --- |
| Classification | Substances Included | Criminal Charges | Sentencing |
| Schedule I Drugs | Heroin, marijuana, LSD, Ecstasy, Peyote | Felony | Upto 20 years in jail and upto $25,000 fine |
| Schedule II Drugs | Cocaine, Vicodin, Oxycodone, Opium, stimulants | Felony | Upto 20 years in jail and upto $25,000 fine |
| Schedule III Drugs | Narcotics, suboxone, codeine, ketamine | Misdemeanor | Upto 4 years in jail and upto $5,000 fine |
| Schedule IV Drugs | Anti-anxiety meds, Sedatives, epileptic meds | Misdemeanor | Upto 4 years in jail and upto $5,000 fine |
| Schedule V Drugs | Cough suppressants like Robitussin, pain meds like Lyrica | Misdemeanor | Upto 1 year in jail and upto $1,000 fine |
Is Weed Legal In Maryland?
It is illegal to grow or distribute marijuana in the state of Maryland. If anyone is found in possession of marijuana, they can face legal charges. The table below shows some of the Maryland marijuana laws and possible sentencing that one might face in the state with regards to marijuana possession.
| | | | |
| --- | --- | --- | --- |
| Classification | Substances Included | Criminal Charges | Sentencing |
| Marijuana possession | Less than 10g | Civil Offense | $100 fine |
| Marijuana possession | Between 10g and 50 lbs | Misdemeanor | Upto 1 year in jail and $1,000 fine |
| Marijuana possession | More than 50 lbs | Felony | Upto 5 years in jail and upto $100,000 fine |
Addiction Recovery In Maryland
Even though the state of Maryland is caught up in the national opioid-use epidemic, the addiction treatment centers do their best to guide their patients toward recovery. If you or a loved one suffer from a form of substance addiction, contact one of the clinics we reviewed as one of the best rehab centers in Maryland to speak to a counselor.
If you or a loved one suffer from alcohol or drug addiction and want to find out more about detox centers in Maryland, call our 24/7 hotline at (888)-459-5511 to speak to our knowledgeable representatives.
Find the best treatment options. Call our free and confidential helpline
Find Drug Rehabilitation Centers Near You Anywhere In the US
Addiction Resource team has compiled an extensive list of the top drug rehabilitation facilities around the country. Click on the state you are interested in, and you'll get a list of the best centers in the area, along with their levels of care, working hours, and contact information. Haven't found the rehab you need? Call the toll-free helpline below for professional assistance.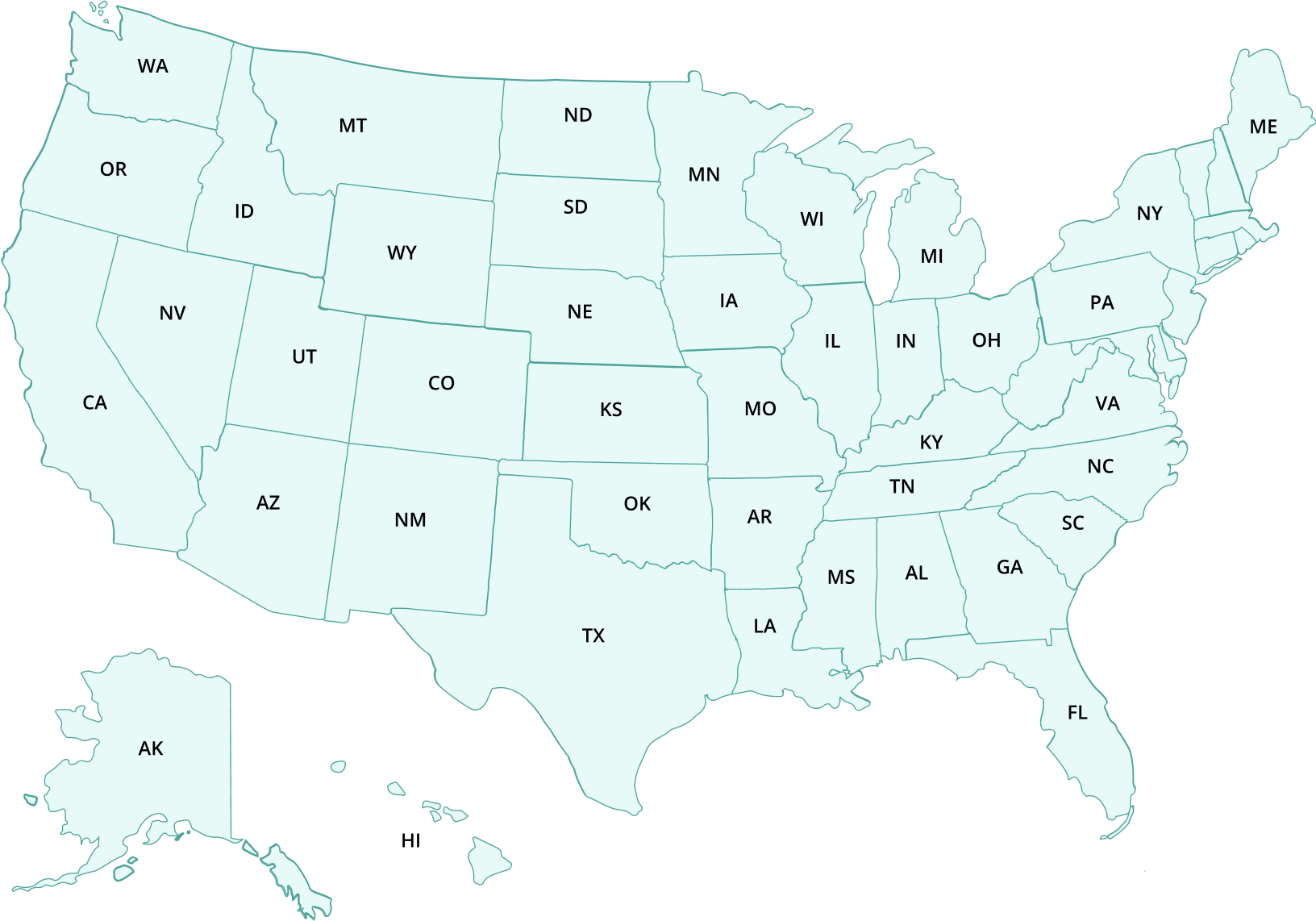 ---
Page Sources
Data and Reports. Bha.health.maryland.gov. (2020). https://bha.health.maryland.gov/OVERDOSE_PREVENTION/Pages/Data-and-Reports.aspx.
Unintentional Drug- and Alcohol-Related Intoxication Deaths in Maryland, 2019. Health.maryland.gov. (2020). Retrieved 18 June 2021, from https://health.maryland.gov/vsa/Documents/Overdose/REV_Annual_2019_Drug_Intox_Report.pdf.
Substance Use and Mental Disorders in the Baltimore-Towson MSA. SAMHSA. (2016). https://www.samhsa.gov/data/sites/default/files/NSDUHMetroBriefReports/NSDUHMetroBriefReports/NSDUH-Metro-Baltimore.pdf.
Maryland: Opioid-Involved Deaths and Related Harms | National Institute on Drug Abuse. National Institute on Drug Abuse. (2018). https://www.drugabuse.gov/drug-topics/opioids/opioid-summaries-by-state/maryland-opioid-involved-deaths-related-harms.