Choosing the right drug rehabilitation center for a friend or loved one is a complicated decision that involves many factors. There is not only the urgency of the matter to consider, but the cost, the style of rehabilitation and whether it suits the particular needs. The amount of drug rehabilitation centers has skyrocketed over the years. More and more places have entered the fray, each one offering different treatment programs, variety of therapies and supportive services for different budgets. Some cater to luxury tastes and offer those amenities. Other rehabs are more spartan and focus solely on the basics while offering different types of care.
Whatever the case, there are certain guidelines that are necessary to follow when choosing a drug rehab facility, which will be outlined here.
What is Drug Rehab?
"Rehab" is the short-form of the word "rehabilitation", which refers to the process someone undergoes to manage and overcome a substance abuse dependency. The substance of abuse could be anything from alcohol to prescription drugs to street drugs like marijuana, cocaine or heroin. Addictive behaviors like gambling, sex or self-harming are also treated at rehabilitation centers.
Regardless of the reason a person enters drug rehab, there are several types of facilities that cater to a patient's different needs. Some rehabilitation centers are outpatient, meaning patients receive care at a specific location but do not reside there. Inpatient centers are facilities where patients are residents and receive care as residents of the center. Inpatient and outpatient rehab centers are only one distinction among the many that exist and which will be examined further in this article.
How To Find The Right Drug Rehab Center?
When choosing a drug rehab center, a number of factors need to be kept in mind. It's not simply a matter of jumping into a car and driving to the nearest facility. If the rehabilitation program does not match the personality and needs of the recovering addict, it may not be effective or could even make things worse.
Here Are Some of the Most Common Factors People Must Consider When Choosing a Drug Rehabilitation Center:
Cost: This is an important consideration for many people, especially individuals who do not have insurance coverage for addiction recovery or if the treatment options are limited under their insurance plan. If cost is keeping you or someone you know from receiving addiction treatment, talk to your insurance provider to find out which centers will accept your insurance or work out a payment plan with the facility in question.
Payment Options: Some people want the best addiction treatment at a reputed alcohol & drug rehab facility, but this is not instantly affordable for them. The good news is that many drug rehabilitation programs are available with easy payment plans that allow people to pay for the services over time. Sometimes the payment for recovery programs may be divided into manageable monthly payments and spread over years.
Insurance: Some insurance companies partner with rehab center networks. To make a wise decision in terms of where to go for rehab, it is a good idea to call and check the options your insurance provide. Some rehabilitation centers accept government insurance policies but locating these facilities and figuring out the extent of coverage is not an easy task.
Rehab Location: Different people have different needs in terms of the location of drug rehabs. For some individuals, a change of scene and being away from the stressors or daily life is conducive to recovery. This helps them avoid a potentially toxic environment, unhealthy behaviors, and triggers that may cause a relapse. For other people, being close to family and friends is essential for a successful recovery from drug and alcohol dependence. Being close to home means they can enjoy the support of loved ones. But ultimately, the suitability, cost, and availability of a center trumps its location, meaning if a center has the treatment, philosophy and is reasonably-priced, then location should not matter as much.
Religious Beliefs: Some individuals do well in recovery when they are in an environment that espouses their religious beliefs. For such people, Christian or faith-based treatment works best because the addiction therapies are supplemented with spiritual healing. A number of drug treatment programs, such as Jewish rehabs, are designed to make people of a certain religious faith feel at home.
Coexisting Medical Conditions: In addition to drug and alcohol abuse, many people have a dual diagnosis. People with co-occurring health problems need special facilities known as dual diagnosis rehabs that can cater to their needs and monitor them carefully during the detoxification process. This type of treatment is crucial, as addiction can heighten or worsen a person's underlying mental health, especially if they were self-medicating with addictive substances.
Age: A large percentage of people suffering from drug abuse are teenagers and young adults. Unlike older adults, it is difficult for individuals in this age group to recognize the problem due to a lack of maturity. If the staff is not experienced in caring for a particular age group, recovery can be quite difficult. A good option for adolescents with substance use disorders are teen rehabilitation centers where trained personnel have expertise in dealing with troubled teenagers and treating young adults with specialized care. The same goes for seniors, though the problem is far less prevalent in this age group. Rehab facilities for families allow people with children to stay together and undergo family counseling.
Sexual Orientation: Members of the LGBTQ community prefer rehab facilities where they will be with like-minded people. This is especially true if they have suffered intolerance and psychological trauma. It is challenging to recover in an environment that is toxic and non-accepting of their lifestyle. A drug and alcohol treatment facility that is designed to address their specific needs and mindset can help them feel at ease and aid the recovery process. There are a number of LGBTQ-friendly rehabs where such individuals can seek help.
Specialized Programs: Some clients may recommend a specific program, such as 12-Step, Non-12-Step, 30-day short-term rehab, 60-day inpatient rehab, or a 90-day holistic drug treatment. It is best to choose a drug and alcohol rehabilitation facility that offers such programs. There are many approaches to addiction therapy, and a rehab facility that offers the greatest range of treatment modalities is usually the better choice.
Special Needs: If a person with SUD is suffering from a mental condition that led to a substance use disorder, they require even more intensive care and supervision for a successful recovery. People with physical disabilities may also require therapy at facilities that can provide the required amenities. Drug rehab programs for veterans are designed to treat the severe psychological trauma these individuals may have experienced.
Gender: Addiction affects men and women differently and therapies can, therefore, vary for both genders. What works for men does not necessarily work for women. In addition, some individuals feel more secure going through recovery with people of the same gender. This factor needs to be taken into account when selecting a good drug rehabilitation center. Women, in particular, are more likely to need gender-specific addition treatment than men and women-only rehabilitation programs may be best suited to them. A man may benefit from an all-male addiction treatment process because it is a chance to meet others in the same situation. Rehab facilities for couples allow people to go through recovery with the support of a spouse.
Value-Added Services: Some perks can make all the difference in choosing one rehabilitation facility over another. For example, certain rehab centers offer value-added services, such as transportation, vocational training, or recreational activities. Others may offer clients a chance to lose weight and adopt a more active lifestyle. Follow-up services including aftercare and relapse prevention may be the deciding factor for some recovering people with substance use disorder when choosing the best drug rehabilitation center.
Find the best treatment options. Call our free and confidential helpline
How Do I Find Best Drug Rehab Centers Near Me?
Rehab centers are present across the country but the first question every person with substance use disorder asks is probably: are there any rehab centers near me? Our interactive map shows the distribution of some top-rated facilities across the country. Drug Rehabs Near Me Locator tool can help to find all addiction treatment facilities in your area.
Below one will find a list and reviews of the top addiction treatment centers across the country. The interactive map can help people with substance abuse issues find a drug rehab facility in the state they are looking for. The map contains information on some of the best substance use recovery programs in the nation in all states.
The Facts About Drug Rehab
Despite the evidence showing the effectiveness of drug rehabilitation centers, there are still many misconceptions about whether it is worth going to a treatment center. For those who don't know for sure what drug rehab is, these myths often fuel people's misgivings about entering drug rehab center, even though they are just myths. Of course, people with an SUD (substance use disorder) may also resist going to a center, which is not an uncommon reaction.
Users may try to reason with themselves and their loved ones that their dependency is not so serious and that it is simply a matter of willpower. This is one common myth about rehabilitation; that only people with serious addictions need to go or – the opposite – that people who are not full-blown addicts do not need treatment. The truth is anyone, at any stage of their SUD can go to rehab.
Here Are Some More Facts That People Should Know About Drug Rehabilitation: 
Fact: Anyone, regardless of income, can go to rehab. 
The potential cost of an inpatient stay at a drug rehab facility, which is the most commonly recommended version of rehab, is something to consider when choosing a facility. Depending on the facility, costs can range from basic to more expensive. It is important that people check with their insurance providers to see if drug rehabilitation costs are covered by their plans.
A majority of quality centers do accept insurance. For those centers that do not accept insurance, many are willing to work with patients to negotiate a payment plan that satisfies both parties. While inpatient rehabs are the most common form of long-term care, users can also benefit from the more low-cost outpatient model.
Fact: Forcing someone to go to rehab works 
There is a popular misconception that drug addiction treatment only works if a person wants it. But this is not the case at all. In fact, the opposite can be true. People who are forced to go by friends, relatives or by some other legal inducement often benefit the most from treatment. That is not to say that pushing someone is a sure-fire method for success, as every case of substance abuse has its own idiosyncrasies.
It is only a way to prevent people from delaying entry into a treatment program or waiting for the "right time", which is an erroneous way to think about drug rehab. Even if someone is just a casual user, recognizing that there is a potential to form a dependency and acting upon it can help stave off the creation of that dependency in the long-run.
Fact: Relapses happen and they are not anyone's fault 
Addiction is a complex and frustratingly chaotic disorder. Substance abuse changes so much about a person's behavior it is difficult to reverse all those changes even with the aid of drug treatments, medical or psychological. As such, relapses (re-initiating a substance use disorder after achieving sobriety) are a part of the struggle of reaching long-lasting sobriety.
Between 40-60% of all users who undergo drug treatment will experience at least one relapse, according to the National Institutes of Drug Abuse. Bearing those statistics in mind, however, the possibility of a relapse should not be an argument against getting help in the first place.
Is Drug Rehab Necessary To Overcome SUD?
In the past, substance abuse was treated as a moral failing on the part of the abuser. As such, there were few medically-sound, backed-by-science options available to people, even if they were determined to quit. Now, however, people looking to get help are faced with an overwhelming amount of choices when it comes to treatment.
But an overwhelming amount of choices is much better than none at all, as studies have consistently shown that addictions are better managed with treatment rather than with no treatment at all. While the cost of an in-patient or even out-patient program can be off-putting, it is worth remembering that investing in treatment is often more cost-effective than the constant cycle of imprisonment, hospital visits and other piecemeal solutions.
Studies have also shown that the longer a person stays in treatment – regardless of the type – they stand a better chance at remaining sober compared to those with shorter stays in rehab. With that said, treatment may not be the solution for everyone with a substance abuse disorder. Many find solace, comfort and support in informal meetings organized around the 12-step process to maintain their sobriety, no matter if they've been to a treatment center or not.
Drug Rehab Statistics in the U.S.
Self-help groups were the most popular form of substance abuse treatment followed by: outpatient care at a rehabilitation facility; outpatient treatment at a mental health center; inpatient treatment at a drug rehab facility; private care at a doctor's office.
Over 95 percent of people with an SUD said that they did not need treatment; 3.5 percent said they needed treatment but made no effort to get it; only 1.2 percent said they needed treatment and made an effort to get it.
2020 was the deadliest year ever for drug overdose deaths in the US, with a 30% increase from previous years.
Only 1.5 percent of people with recognized substance use disorders (SUD) received any form of treatment in 2020.
Only 1 percent of people over the age of 12 received specialty treatment for SUD in the previous year.
What Substances Do Drug Rehabs Treat?
The list of substance addictions that drug rehabs treat is lengthy and comprise everything from alcohol and opioids to designer or prescription drugs.
Among the Most Commonly Treated Substance Addictions Are: 
Cannabis, spice, K2 and other synthetic cannabinoids
Cocaine
Crack Cocaine
LSD and other hallucinogens
Heroin, Fentanyl and other synthetic opioids
Whatever the substance one has the problem to deal with, there is always a help. Our 24/7 toll-free helpline is available for any concerns you have about rehabs, treatment programs they provide or amenities they offer. Don't hesitate to call now!
What Levels of Care Do Drug Rehab Offer?
There are several levels of care involved in substance abuse treatment that are near-universal in their use. Every patient requires a medical and psychological assessment of their condition to be able to determine the best level of care for them, which can involve all or a few of those levels, depending on their assessment.
The Following, in No Particular Order, Are the Standard Levels of Care Offered to Substance Abuse Patients Who Enter Into Treatment: 
Assessment and Detox
Entry into a substance abuse treatment program looks different for many people, but it usually begins with an assessment by an intake coordinator or professional drug counselor who will take into account a patient's current medical status, their history and any other co-occurring disorders (mental illness or disorder).
Depending on the patient's condition and their particular substance abuse problem, an assessment can be followed up with a period of medically-supervised detoxification or detox. Detox can occur as part of the assessment process or can occur during intake, when a person finally arrives at their specific treatment center, whether for outpatient or inpatient care.
Detox can be a difficult and challenging step toward recovery, but it is often necessary to begin treatment. Users will be placed in supervised facilities like Methadone clinics where medical professionals can monitor their detoxification process and provide care, if needed. Once a patient has passed the assessment/detox phase, they can move to another level of care.
Outpatient Treatment
Outpatient is a general term that applies to many different medical services that do not require a patient to be admitted to hospital or into a residential alcohol & drug rehab facility. Regarding outpatient rehabs, this level of care allows patients to attend in-person counseling and therapy sessions at a medical center for up to nine hours a day or more, but lets the patient return home afterward.
Anyone can be a candidate for outpatient therapy, but the non-residential aspect may not be the best model for people with serious substance abuse disorders. Outpatient treatment can be the first level of care someone receives or the last, after they have completed a stint in an in-patient program and are ready to transition to another level of care.
Inpatient Treatment
Inpatient is also a widely-used term for any medical care that requires a patient to be hospitalized or admitted to a residential care facility. The amount of time a patient spends as an inpatient is determined by the care they are receiving, but in regards to a drug rehabilitation facility, the length of stay is typically up to 90 days.
It could be longer, if a patient requires more intensive care. Inpatient therapy is also considered the norm for people with long-standing addiction issues who require round-the-clock care and supervision. For people in inpatient rehab, their days center around receiving treatments, which can include everything from counseling, individual therapy sessions and other therapeutic offerings designed to help them overcome dependency.
Inpatient-Outpatient Treatment
A combination of inpatient and outpatient treatment is not uncommon for many patients to receive. A treatment team could decide that a patient requires both levels of care to better suit their particular needs, whether it is addictions to multiple substances or comorbid conditions (addiction and mental health issues).
It could also be the next step to leaving treatment, as inpatients slowly gain more freedom and independence after successfully completing other levels of care. The inpatient-outpatient model offers the best of both worlds that makes it possible for patients to feel like their care is making a difference.
Partial Hospitalization
Partial hospitalization (PHP) can occur at any stage of care and is often a response to a patient's relapse or dire medical status. Partial hospitalization is similar to outpatient care in some ways, as it requires patients to be admitted to a medical facility to receive care but are allowed to leave once they have received treatment.
Partial hospitalization can also begin at any stage of a person's recovery, whether it is to detox or to recover from an overdose or another adverse medical emergency. But partial hospitalization does not always involve a serious medical event. It can often be just a short period of time that a person spends with a medical professional in a therapeutic environment.
Get more information on drug rehab levels of care by watching video below:
Range of Drug Rehab
According to the National Institute on Drug Abuse, there are over 14,500 different drug treatment facilities operating in the US. This figure does not include the myriad of other treatment options available to people in the US through their medical doctor or other outpatient facilities.
With such a large range of choices, patients can be overwhelmed with the amount of facilities available. But not all rehab facilities are the same. There are stark differences between most, if not all, facilities that include things like the cost of an inpatient program, the living conditions and available amenities.
The range of alcohol & drug rehab centers starts with the most basic, publicly-funded facilities that cater to low-income patients. It goes as far as luxury rehabs that have five-star amenities and support staff to look after a patient's every need, as if they were staying at a luxury resort, but if money is no concern, then people are free to choose whatever rehab suits them most.
The following is a breakdown of the range of choices available to those seeking substance abuse treatment in the US, which include the most cost-effective options, the most expensive ones and those that are court-ordered.
Free or Low Cost Rehabilitation
Getting into rehab with no insurance is challenging, but not impossible. While it's great to get value for money and affordable addiction therapy, it is not a good idea to compromise on basic facilities and availability of treatment modalities. After all, the success of alcohol and drug rehabilitation depends on choosing a rehab center that is effective. If cost is a concern, here's some information on finding state-funded rehabs and free rehabs.
Private Rehabs
People who can afford to pay for addiction therapy out of pocket may prefer treatment at private drug rehabs where the waiting list is usually shorter and the amenities better. Private rehabs also offer residents more discretion as they are often located in isolated areas and are communities unto themselves so they have little interaction with the outside world.
Private rehabs are also a good option for those who need to get away from triggers and familiar surroundings that could prompt them to use again. They are not the most economical options, but for those who can afford private rehabs, they do offer the opportunity to start again in a serene, undisturbed environment.
Luxury Rehabilitation
Some wealthy individuals with drug abuse and alcohol dependence are accustomed to a life of luxury. Such people do not wish to compromise and want the best money can buy at luxury rehab facilities. This is especially true when someone opts for an inpatient drug rehabilitation program because it involves living at the drug rehab facility. For such individuals, drug and alcohol therapies are only effective if they get the level of luxury they are used to. If money is no concern, high-end resort rehabs offer a combination of luxury vacations and addiction treatment. Working people may prefer rehab facilities for executives where they can continue to attend to business with amenities such as a business center and internet access.
Court-Ordered Rehab
Sometimes a person is directed by a judge in a drug court to undergo compulsory rehabilitation under government supervision; this is known as court-ordered rehabilitation. The judge may order addiction therapy at government-recognized facilities. This situation requires additional legal paperwork which is not normally necessary when a person has made the voluntary decision to seek therapy for substance abuse. It is important to select an alcohol & drug rehab facility that has experience in dealing with this type of situation. This ensures compliance with the law.
Factors of Quality Addiction Treatment
With so many different types of addiction treatment out there, patients as well as their families and loved ones should be aware of what to look for when choosing from among the thousands of options. The following are just a few of the important factors to consider when deciding on where to send a loved one for addiction treatment.
| | |
| --- | --- |
| Important Factors | Why They're Important |
| Wide Spectrum of Care  | The facility offers continuing care as well as providing an environment to keep patients engaged, which gives them a better chance at staving off a relapse. |
| Implementation of Best Practices  | Every patient has a better chance of recovering and staying that way if a facility employs evidence-based strategies and treatments. |
| Compassionate, Knowledgeable Staff | Addiction involves a wide swath of factors (mental health, physical well-being, behavioral attitudes) that should be addressed by professionals who not only have the experience but the knowledge to help their patients. |
| Specialized Care for Unique Disorders | Patients will enter a facility afflicted with several different disorders (mental health issues, underlying physical conditions) that staff should be ready to treat as well and not let it interfere with primary care. |
| Treatment Assessment and Progression Markers | The effectiveness of treatment should be measured at several stages to gauge a patient's progress. This does not only apply to their substance use disorder but also their physical and mental well-being. |
| Safe Environments Where Patients are Respected  | In what is a difficult time for patients and their loved ones, the utmost care and consideration should be given to a patient's dignity and well-being by staff and administrators. |
How Long Do Rehab Programs Last?
The length of a drug rehab stay – a residential, inpatient program, for example – can vary depending on many factors. The Minnesota model became the de-facto standard for inpatient stays in rehab for alcohol abusers. It recommended a stay of 28 days without any scientific evidence to back up that claim.
28 days then became the recommended length for all substance abuse programs, even though hard drugs like cocaine and heroin were not as easy to resist as alcohol. Now, there is statistical evidence showing that the longer a patient's treatment program runs the greater chance they have at preventing a relapse. But a lot depends on a patient's unique recovery journey and the successes they have while in treatment.
The maximum length of an inpatient residential stay recommended by SAMHSA is around 40 days. But that figure changes with the different levels of care that are available. An outpatient program could last for as long as a month or three months, depending on the individual. The type of treatment could also factor in the length of the program with intensive programs lasting up to two and half months over the shorter one and a half months for non-intensive programs.
Again, Rehab Durations Vary for Several Reasons Including: 
The type of substance abused (alcohol abuse rehabs are less than opioid abuse stays)
The presence of any co-occurring disorders (mental health issues)
The absence of a stable home environment or unstable socio-economic situation (homelessness, unemployment)
The absence of a support network for the patient to rely on in stressful times
The Benefits of Rehab Treatment
Many people will try to reason with themselves and others that they do not require treatment of any kind and that they can resolve their addiction issues by themselves. Many people have tried to use this reasoning, but something as serious and life-altering as substance use disorder is not something anyone can handle on their own.
Like with any serious medical condition, addiction is something best handled by trained, professional care-givers. It's true that patients will encounter setbacks and grow frustrated at times with their progress or lack thereof. But addiction, like other medical conditions, does not always have a one-size-fits-all approach. New treatments and different approaches may be required to keep someone sober.
But There Are Added Benefits of Going to Rehab Other Than Just Overcoming Addiction: 
It is cost-effective – Going to rehab can be expensive, but those costs are minimal compared to the billions that are spent on drug-related expenses every year (court costs, incarceration, emergency room visits, etc.)
Full-rounded care – Experts agree that drug addiction is not a physical, mental or physiological, it is usually all three and rehabs are often the place where people can find care from several different fields from regular check-ups to counseling and therapy
Longer stays can increase chances of success – Studies show that the longer people stay in rehab or under some kind of continuing care regimen they are more likely to avoid relapses
Help Is Just A Phone Call Away
Pick up the phone and talk to an intake counselor to find out important information about which rehab is right for you or your loved one.
Here are Some Questions to Ask When Looking for the Right Drug Rehab:
What Insurances Do You Accept?
The cost of drug addiction treatment is most often borne by health insurance companies. But even though the Affordable Care Act mandated that all insurance plans sold on the marketplace cover substance abuse treatment, individual centers may not always accept certain plans or insurers. This is not often the case, but patients and their families should first ask whether the rehab center accepts their insurance plan.
Do You Offer a Medically Supervised Drug Detox?
Medically supervised detoxes are often the first step of recovery and doing so without any medical supervision is dangerous. The symptoms or drug and alcohol withdrawal can be life-threatening so avoid any facility that does not offer this treatment.
Can You Provide a Sample Treatment Plan?
The lives of in-patient patients should be structured so that patients are always busy. To make sure that this kind of structure exists at a specific facility, do not be afraid to ask for a sample treatment plan or daily requirements.
How Much One-On-One Therapy Time Will You Provide?
Every incoming patient will be assessed on what type of treatment will work best for them, but that could change when in rehab, as patients will respond better to some types of treatment over others. One-on-one therapy is one form of treatment that people may need or not, depending on their particular circumstances (past trauma, co-occurring disorders).
Do You Offer Aftercare Programs?
Aftercare is often seen as just as valuable as primary care. Aftercare can come in many forms from regular check-ups with counselors to outpatient treatment or supervised living arrangements. The road to recovery is full of stages and aftercare is one more step that users have to take to stay sober.
When is Admission Possible?
Admission to a rehab center, especially for in-patient treatment, is not always possible immediately. Popular rehab centers can be full and have no empty beds to take new patients. There can be waiting lists and other obstacles that are part of the admissions process. It is not uncommon to ask when you or a loved one can be admitted to the program.
Find Drug Rehabilitation Centers Near You Anywhere In the US
Addiction Resource team has compiled an extensive list of the top drug rehabilitation facilities around the country. Click on the state you are interested in, and you'll get a list of the best centers in the area, along with their levels of care, working hours, and contact information. Haven't found the rehab you need? Call the toll-free helpline below for professional assistance.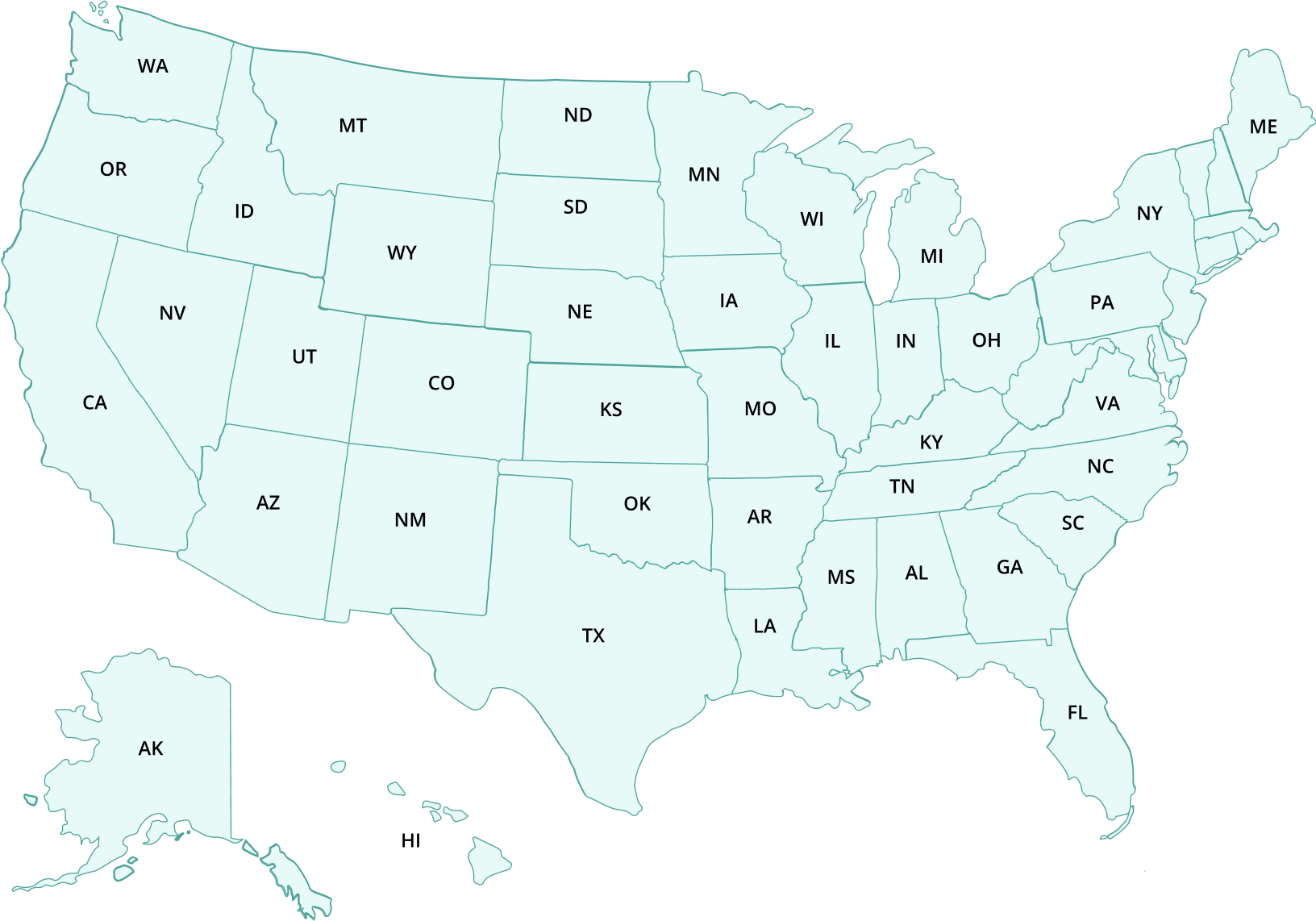 ---
Page Sources
NIDA. 2020, September 18. Principles of Effective Treatment. Retrieved from https://www.drugabuse.gov/publications/principles-drug-addiction-treatment-research-based-guide-third-edition/principles-effective-treatment
Center for Substance Abuse Treatment. A Guide to Substance Abuse Services for Primary Care Clinicians. Rockville (MD): Substance Abuse and Mental Health Services Administration (US); 1997. (Treatment Improvement Protocol (TIP) Series, No. 24.) Chapter 5—Specialized Substance Abuse Treatment Programs. Available from: https://www.ncbi.nlm.nih.gov/books/NBK64815/
United Nations International Drug Control Programme. 2002. Drug Abuse Treatment and Rehabilitation: a Practical Planning and Implementation Guide. Retrieved from https://www.unodc.org/docs/treatment/Guide_E.pdf
Fletcher, Anne R. 2013. Inside Rehab: The Surprising Truth About Addiction Treatment and How to Get Help That Works. Penguin.
Schnabel, J. Neuroscience: Rethinking rehab. Nature 458, 25–27 (2009). https://doi.org/10.1038/458025a
Shavelson, Lonny. 2001. Hooked: Five Addicts Challenge Our Misguided Drug Rehab System. The New Press.
NIDA. 2020, June 3. How long does drug addiction treatment usually last?. Retrieved from https://www.drugabuse.gov/publications/principles-drug-addiction-treatment-research-based-guide-third-edition/frequently-asked-questions/how-long-does-drug-addiction-treatment-usually-last
NIDA. 2020, June 3. How effective is drug addiction treatment?. Retrieved from https://www.drugabuse.gov/publications/principles-drug-addiction-treatment-research-based-guide-third-edition/frequently-asked-questions/how-effective-drug-addiction-treatment
Ahmad FB, Rossen LM, Sutton P. Provisional drug overdose death counts. National Center for Health Statistics. 2021
Substance Abuse and Mental Health Services Administration. (2020). Key substance use and mental health indicators in the United States: Results from the 2019 National Survey on Drug Use and Health (HHS Publication No.PEP20-07-01-001, NSDUH Series H-55). Rockville, MD: Center for Behavioral Health Statistics and Quality,Substance Abuse and Mental Health Services Administration. Retrieved from https://www.samhsa.gov/data/