In cases where a person hasn't managed to stay sober despite going to a substance abuse rehabilitation facility, the reason might not involve the program itself. Instead, the location of the facility plays a key role. Sometimes the walk-away rehab environment surrounding the recovering addict during and after the treatment is not conducive to long-term healing. Traveling to attend a substance abuse rehabilitation center in a city far away or even another state (or even country) could be a solution to achieve good health and sobriety.
Learn the pros and cons of wellness traveling for rehab, the advantages and disadvantages of local drug rehab centers, and what should be considered before choosing a particular facility.
Choosing Rehab Location: What to Consider?
Millions of people across the US enroll in a substance abuse and drug rehab program every year. Data from the National Survey on Drug Use and Health show that of the 19.9 million people who suffer from addiction to drugs or alcohol, just one in ten gets treatment at a rehabilitation center. Additionally, 12% of them achieve better outcomes when the therapy is in another state. Once a person has decided to attend rehab, the next decision is to choose a particular rehab to attend.
The Following Factors Should Be Considered While Choosing a Particular Alcohol and Drug Addiction Facility: 
Location
Location is one of the factors which needs to be considered before choosing an alcohol or substance abuse treatment facility. Some people may choose to stay at a location near their family and friends. In contrast, others may find it easier to be far away from family, toxic relationships, stressors, and triggers that may hinder their recovery process. Traveling for rehab may incur extra costs to the overall treatment. Still, it may be the only option for the patient to be away from the people and situations which instigated him to start his addiction in the first place. Moreover, medical detox treatments in out-of-state rehab programs are more effective.
Insurance
Another factor to consider is whether the particular addiction treatment center is covered by insurance or not. Unfortunately, not all insurance providers will cover treatment away from home. Many companies offer a wide variety of treatment options, including local drug rehab centers. No matter how one will pay for rehabilitation — cash, insurance, or another way — the most critical consideration is finding the rehab center that fits their needs.
Therapies And Services Offered
Different rehabilitation facilities offer several types of therapies and services in various programs. For example, some offer only outpatient programs and medical detox, whereas others offer only residential treatment with a wide range of services. Depending on the individual's requirements and whether they need outpatient or inpatient treatment, one can choose a substance abuse facility accordingly.
Types of Addictions Treated
Not all far-away or local drug rehab centers treat all kinds of addictions. Some centers only treat addictions of certain substances, so that is also a deciding factor to see what substance addictions are treated and what services are offered at the center before choosing one.
Living Environment
In the case of a residential rehabilitation center, the type of living environment that they offer is also a deciding factor. Some people prefer a more intimate setting, whereas others may like to attend a facility that has a more social and community environment. The services and amenities offered in the rehabs also play a role in deciding which one to choose.
Advantages of Traveling for Rehabilitation
Sometimes, traveling to another city or state is the best way to get and stay sober, as some regions may not have high-quality rehabilitation programs available. This may be the case in sparsely populated areas. People willing to travel for rehabilitation can choose from tens of thousands of centers across the country. Wellness traveling for treatment also helps develop the mentality of taking a journey toward recovery, giving one a fresh start in a new place. Many addicts find putting a distance between themselves and local temptations helps reduce cravings and avoid relapse. A physical distance can reinforce their resolve to achieve full recovery. Rehabilitation is voluntary in most cases, so people can leave the center at any time. Being far away from home limits some temptation to give the program up, increasing the person's chance of attaining a successful outcome.
Protects One's Privacy
Some recovering addicts are concerned about the professional and personal ramifications of addiction treatment. They worry about being judged or ostracized or even facing professional issues if someone finds out they went to a rehabilitation facility. Privacy is crucial when it comes to addiction treatment. This is why wellness traveling to a different city or state will make it less likely to be recognized while in out-of-state rehab programs.
Helps One Start Anew
A change of location and surroundings can help create a fresh mindset and a mental state where one can leave his past behind and make a new start in his life. One can realize in a new environment that it is time to start a new chapter of life in health and sobriety, which may not be possible in the usual surroundings and environment.
Helps Control Impulsive Behavior And Emotions To Quit
During treatment, there come times in the addict's life where he feels impulsive and just wants to quit treatment and abandon the program as everything begins to affect his mental health. When one is near his home, the chances of such impulsive behavior increase, but when at a rehab out of state, there is more motivation to continue with the program and achieve good health and sobriety.
Helps One Stay Away From Triggers
One's surroundings and environment usually enable a person's addiction and act as triggers. For example, some family or friends may be acting as enablers for the addict. These could be in the form of loaning money, paying legal fees, telling lies, or making excuses for the addict. When the addict is far away from those people and home, there are fewer chances of them visiting or offering any kind of support or care, which may enable or trigger impulsive behavior.
Creates Time For Self Reflection
One one is near their home, and it is only neutral to worry about the usual things such as kids, their schooling, spouse commitments, etc. When they travel and stay at a rehab out of state, the new environment helps keep their mind away from those stressors and can focus on a recovery in a clear mental state. People can use their time for self-reflection, which helps to stay motivated and eager to complete a recovery journey.
Disadvantages of Traveling for Rehab
Depending on the individual, there can be certain disadvantages of getting treatment far away from home at a rehab out of state.
Lack Of Emotional Support Of Families
People who are very dependent on their families for emotional support and care will find wellness traveling does more harm than good. It can be hard for loved ones to visit or participate in treatment no matter how much they care. It will also be more challenging for rehab therapists to set up an aftercare plan for the individual in their hometown, as they are located in another city or state.
Lack Of Local Peer Support
The other patients will be from different cities or states, so there won't be a local support system to facilitate long-term recovery, unlike the one that someone might experience in a walk-away rehab. It is beneficial to involve family or loved ones in the more advanced stages of recovery, which won't be possible if they are far away in rehab out of state. Skype calls can't replace seeing family members in person and feeling their support and care in person.
Limited Insurance Options
Lack of insurance coverage is another disadvantage of going to rehab away from home. Some insurance providers will only cover a limited number of addiction treatment options. Most people will go for a rehab option that's covered by insurance when faced with the prospect of paying for almost everything out of pocket. However, insurance companies don't cover only in-state rehab – this is a common misconception. Some providers will cover a stay at out-of-state rehabilitation programs.
Call the insurance company in advance when in doubt and get all the necessary information.
Finding Out of State Rehab Programs
If one decides to go for out-of-state rehab programs, there are certain factors that should be considered and proper information taken so that he is able to find a facility that best meets his needs.
The Following Tips Must Be Kept in Mind:
The rehabilitation center should be run by certified and licensed professionals who should have had enough experience in their fields.
Whether the rehabilitation facility offers demographic or gender-specific programs should also be considered.
What kinds of therapies and services the center offers should also be checked, whether they use traditional therapies, medical detox, or add holistic therapies in the program.
The client's insurance company should cover the addiction treatment at the center in question; if not, then the other options of paying for treatment should be explored.
Does the rehabilitation center offer aftercare or continued support program for its clients who have completed the program also needs to be considered?
If the rehabilitation center offers details of its alumni, it provides a good opportunity for prospective clients to speak to them about their experiences with the facility.
Pros of Going to Local Rehab Centers
There are certain benefits of attending local alcohol rehab centers, which are discussed below:
Saves Money
The main benefits of getting treatment at local rehab centers are saving money and staying close to loved ones. Wellness traveling to rehab means the cost of plane tickets and hotel stays will factor into the budget for treatment. A rehab closer to home may be a more financially viable option.
Gives The Opportunity For Staying Closer To Family
There is no denying that the support of family is very important during and after rehab. Going to a walk-away rehab facility will allow loved ones to be actively involved in the treatment process. Many local drug rehab centers offer family therapy sessions which can be very important for success in recovery.
Better Options For Aftercare Planning
What is more, the administration at local rehab centers will find it easy to create an aftercare plan for local clients, being familiar with the area and the resources it has available.
Learning To Cope With Triggers
Although attending local rehab centers may become challenging for the addicts when they are surrounded by the same triggers that enabled their addiction, it also gives them the chance to develop skills to cope with them. This is especially useful for them when they graduate from the program and go back to the same environment. With the new and profound necessary skills to deal with the triggers, they can easily prevent relapse.
Provides A Safe Network Of Trusted Individuals
When a person stays at a walk away rehab, they rest assured that there is always a safe network of friends, family, loved ones, and counselors whom one can turn to even after completing their treatment program.
Cons of Going to A Walk Away Rehab
Unfortunately, there are some downsides to local rehab centers, which are discussed below.
Temptation To Quit Program
When individuals are in local rehab centers, it gets even more difficult to curb impulsive behavior. When one knows that he just has to quit the program to be in his familiar environment in a few minutes, it is difficult to remain motivated in vulnerable times when his mental health is taking a toll.
Difficult To Avoid Distractions
When people are in local rehab centers, there is a greater chance of distractions in the form of friends and family who keep visiting. Although their support is very important, it shouldn't make the patient get distracted. He should be in a mental state where solely one is able to concentrate and focus on his recovery journey.
One May Opt For The Wrong Treatment
When one is looking for local rehab centers, they may opt for an outpatient treatment program that will allow them to stay in their homes as well. But it may be that for him, residential treatment is his only chance of achieving health and sobriety. By enrolling in the wrong type of walk-away rehab program, people limit their chances of achieving health and success in treatment and may end up wasting their time and money.
Finding the Right Program, Near or Far
If a person who has made the decision to stop using substances and drugs is looking for a change of pace and location to kick the habit, wellness traveling is a very practical option. There are many scenic, private rehabilitation facilities across the country, which can help one start over. A large number of them offer luxurious amenities and modern, science-based programs, which provide the support and tools one needs to achieve lasting recovery. Admittedly, no two people are alike, and everyone has different requirements when it comes to addiction rehabilitation and treatment.
An individual needs to be aware of his or her personal preferences – if this is not the case, it's hard to know what the right option is, much less whether it is local alcohol rehab centers or not. Those contemplating traveling for treatment would benefit from considering the factors listed here before making a final choice.
Find the best treatment options. Call our free and confidential helpline
Find Drug Rehabilitation Centers Near You Anywhere In the US
Addiction Resource team has compiled an extensive list of the top drug rehabilitation facilities around the country. Click on the state you are interested in, and you'll get a list of the best centers in the area, along with their levels of care, working hours, and contact information. Haven't found the rehab you need? Call the toll-free helpline below for professional assistance.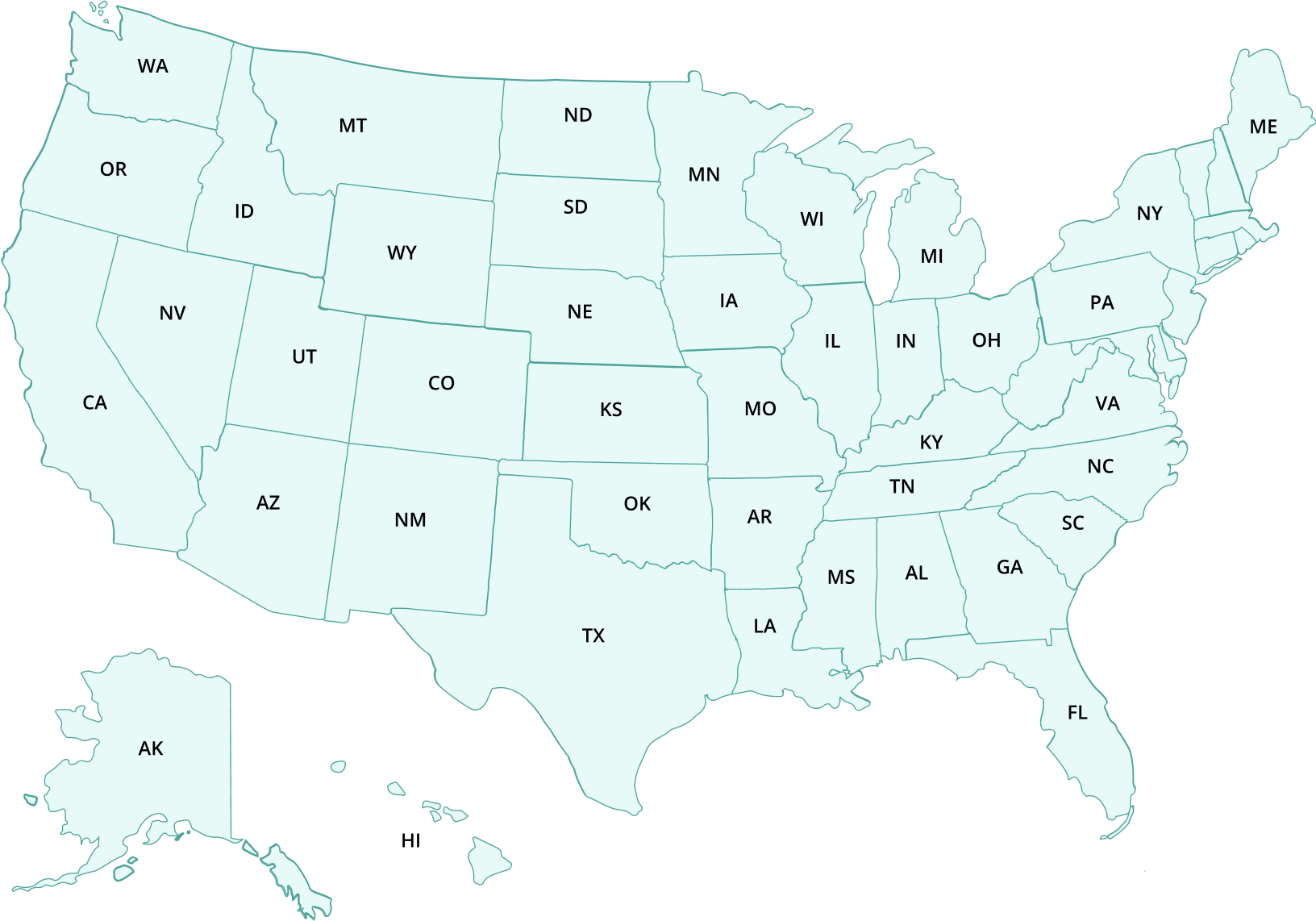 ---
Page Sources
Park-Lee, E., Lipari, R. N., Hedden, S. L., Kroutil, L. A., & Porter, J. D. (2018). Receipt of services for substance use and mental health issues among adults: Results from the 2016 National Survey on Drug Use and Health. https://pubmed.ncbi.nlm.nih.gov/29431966/
Kourgiantakis, T., & Ashcroft, R. (2018). Family-focused practices in addictions: a scoping review protocol. BMJ Open, 8(1), e019433. https://www.ncbi.nlm.nih.gov/pmc/articles/PMC5781095/
McCrady, B. S., & Flanagan, J. C. (2021). The Role of the Family in Alcohol Use Disorder Recovery for Adults. Alcohol Research: Current Reviews, 41(1). https://www.ncbi.nlm.nih.gov/pmc/articles/PMC8104924/
Menon, J., & Kandasamy, A. (2018). Relapse prevention. Indian journal of psychiatry, 60(Suppl 4), S473. https://www.ncbi.nlm.nih.gov/pmc/articles/PMC5844157/