Set in the very heart of the United States, between The Great Plains and Midwest, Nebraska's warm and treeless prairies and gently rolling hills are a perfect place to find recovery. Famous for good food, politeness, developed agriculture, and as the majority will agree, the best skylines and sunsets nationwide, Nebraska offers equally on point treatments for those struggling with the harshness of drug and alcohol addictions. Spread all around the state and its calming landscapes, the following rehab centers are arguably the best ones to recover and get back on track in the Cornhusker State.
Top 5 Rehab Centers In Nebraska
Bryan Independence Center
Bryan Independence Center is known as the place in southeast Nebraska where patients can get notably the most comprehensive substance abuse treatment. Treatment programs are separately treating youth (14-18) and adults. Moreover, BIC offers separate treatments for men and women by addressing gender specific issues regarding health, sexuality and substance abuse. Based on a patient's needs, BIC provides three levels of care: Individually tailored care, Effective care, and Integrated care. Such care means that the center provides patients with series of therapies specifically composed to effectively match their needs, and if necessary, to additionally address mental health issues. Treatments BIC is offering are following:
Substance use evaluation
Inpatient medical detox
24-hour residential care
Day treatment / partial care
AM intensive outpatient care
PM intensive outpatient care
Outpatient care
As the center is basing treatment plans for individual clients, the length of stay in treatment will hence significantly depend on patient's recovery plan. As of facilities, rooms at BIC are two-bedded rooms with the addition of medical beds for those with specific needs. The center has separate areas for teens and adults, men, and women.
Short-term Residential: $1,200
Partial Care: $800
Intensive Outpatient: $400
Outpatient: $150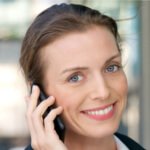 Hope Without Commitment
Find the best treatment options. Call our free and confidential helpline

Touchstone
Touchstone is a short-term residential treatment center providing a structured and comprehensive program promoting recovery, wellness, and lifestyle changes for individuals facing substance abuse and problems related to it since 1998. Touchstone incorporates a twelve-step program within its treatments, yet Touchstone itself is not a twelve-step program. It rather uses the holistic biopsychological approach in addressing addiction and mental health issues at the same time. The center provides service to both men and women older than 19. To get the care, patients must live in one of the Nebraska counties, specifically Region 2 or Region 5.
Services include:
Individual, group and family counseling
Psychiatric care
Nursing care
Mental health, substance use
Wellness and life skills education
Case management
Recreational group outings
On average, the program length is from 30 up to 45 days based on individual needs.
The Bridge Behavioral Health
From its beginnings in the 80s, The Bridge Behavioral Health is a comprehensive behavioral health service provider that offers residential treatment, medical withdrawal services, outpatient services, respite care and recovery support. At The Bridge, patients pass through 3 stages of recovery: medical withdrawal unit, the treatment itself, and recovery support as a finishing step. Before committing to the treatment, patients take the first phase at medical withdrawal unit. During medical withdrawal, the center provides the clients with individual counseling, group sessions and educational programs, so that they can gain insight into further treatment and support on their path towards recovery. The road continues with a treatment program fitting individual needs and life situations of a client. The Bridge is providing its patients with short and long term residential treatment program and outpatient treatment program.
Residential treatment programs are available for male patients aged 19 and older. They can stay at the facility for 30 days, or up to 10 months in the case of structured programs. On the other side, the outpatient treatments are for both men and women 19 and older. Additionally, Family Care is available to patients to strengthen relationships and build a support system. The outpatient treatment may be one-on-one, or in a group setting, and it addresses both substance abuse and mental health issues.
Outpatient treatment program allows clients to maintain their connections with the community while at the same time actively partaking in treatment. Family Care is additionally helping in repairing relationships and building the system of support.To keep its patients clean and sober, The Bridge maintains a continuing care program for its graduates through Recovery Support service.
CenterPointe
Located in Lincoln, Nebraska, CenterPointe started in 1973 as the organization of people addressing the drug addiction among low-income and homeless people. Nowadays, the center offers complete care for homeless and low-income individuals, consisting of treatment, rehabilitation, and housing. CenterPointe provides integrated care, addressing mental health, psychical health, and substance abuse issues at the same time. CP uses a bio-psycho-social treatment model to treat mental illness and addiction. The center does not use a 12-step model but will connect its patients to such if needed. CenterPointe offers long-term residential treatment program experiencing homelessness, short-term residential treatment for low-income individuals, and outpatient treatment for mental health and substance use.
Additionally, this rehab center provides Community Support Services to homeless and low-income individuals to help people succeed in long-term recovery and independent living. Recovery Support as means of relapse prevention is available to those progressing in their recovery, as well. CenterPointe conducts around 30 programs in 10 facilities.
Santa Monica
For four decades, Santa Monica has been administering the comprehensive program for women struggling with burdens of addiction. Santa Monica is improving women's mental, physical and spiritual health by providing a holistic treatment and utilizing multiple therapeutic strategies in addressing physical and psychological traumas of the patients. The center holds group therapies weekly and as well schedules weekly one-on-one treatments for each woman and her individual needs. During their residency, women are responsible for numerous household tasks and are required to obtain employment outside of the program and the house. Santa Monica will as well host speakers who will work with residents on money management, nutrition, and health.
Women are obliged to attend a 12-step program outside of the house to maintain a life outside of their structured facility. The program at Santa Monica home usually lasts between 6 and 12 months, depending on individualized needs and progress of each woman.
Santa Monica provides following services:
Dialectical behavioral therapy
Medical and psychiatric care
Relapse prevention
Family education
What rehab programs you will find in Nebraska
Substance Abuse and Mental Illness Dual Treatment Approach
Many Nebraskan treatment centers are utilizing dual diagnosis approach, yet Bryant Health is a regional expert in it. That sort of therapy is helping the clients who are suffering a dual diagnosis of substance abuse and mental health issues. As mental conditions can lead to drug addiction, and vice versa, Bryant Health is providing structured and comprehensive dual treatment with the help of 12 dually licensed clinicians. Such treatment clinicians are basing on medication management, psychiatric care, education, and treatment, safety, and discharge planning processes. The center provides additional training for clients' families about interventions and medications for multiple disorders.
Veteran Services
In addition to regular patients struggling with homelessness and addiction, CenterPointe maintains special programs for veterans encountering these conditions. CenterPointe treats veterans for homelessness, mental illness, substance use, and co-occurring disorders through 3 different programs.
Men's Transitional Housing
Veterans Permanent Housing Project
Veterans Transitions in Place
As 20% of Afghanistan and Iraq veterans, along with75% Vietnam veterans are meeting criteria for substance abuse, a particular program aiming this group is crucial, since veterans appear to be at a higher risk of addiction.
Nebraska's state profile on drug abuse looks somewhat better than the country's overall. As it appears, methamphetamine is the drug which Nebraskans abuse the most. Given this fact, methamphetamine is the primary reason for treatment addition in Nebraska, followed by marijuana. The rate of Nebraska's drug-induced deaths is as well less than on the national level, compared to deaths caused by firearms and traffic. As the whole state, Nebraska is as well battling against prescription drug abuse, hence dual diagnosis treatments are becoming more and more developed in this state.