Nebraska is known as the breadbasket of the Great Plains. It has rich farmland, one of America's leading producers of pork, corn, beef, and soybeans. However, Nebraska has a wide grassland with Lincoln and Omaha as the state's cultural centers.
Despite the type of resources that come out of this place, many NE residents struggle to overcome alcohol and drug abuse. On that note, review some of the best rehabs in Nebraska and the mode of operation of these centers.
6 Best Nebraska Drug Rehabs
The best addiction rehab centers in Nebraska offer classes on prevention, intervention, and family support to help all those already addicted to drugs. However, factors like food and nutrition, overall experience, staff, and effectiveness should be considered when looking for the best drug rehab.
Below are Some of the Best Nebraska Drug Rehabs:
Bryan Independence Center, Lincoln, NE
The Bryan Independence Center is a substance addiction residential treatment center in Nebraska. Since Bryan Independence Center professionals know that addiction can affect any person regardless of any personal or social features, they have a facility that cares for all these sets of people suffering from addiction.
People differ in their drug dependencies (based on culture), but chemical dependence is the same for all. The impact of drug addiction is devastating, but the good news is that it is treatable. Bryan Independence Center makes an emphasis on holistic approach, believing that spiritual values are heavily affected by drugs. Thus, treatment must include the focus on the spiritual level as well as physical.
Reform Step Recovery, NE
Reform Step Recovery in NE is a detox and treatment center. They are licensed medically to provide treatment for drug and alcohol addiction for people in NE. Their sole mission is to provide effective and high-quality substance dependence treatment services in North-eastern Ohio.
They provide evidence-based and medically accredited treatments to their clients. They have medical and counseling professionals that provide support to their clients in a warm, comfortable and upscale environment. They also provide drugs to their clients to alleviate their discomfort and stabilize their condition.
Revive Inc (Horizon Recovery and Counseling Center), Hastings, NE
The Horizon Recovery and Counseling Center is a Christian-based Nebraska drug rehab. They provide different drug and alcohol rehab programs. This is done in different forms that will meet each of their clients' physical, spiritual, and psychological needs because they understand that no treatment fits all. Horizon Recovery and Counseling Center have two different 12-step drug and alcohol addiction treatment programs, including Christian and Traditional.
While the Christian-based rehab programs present a biblical and Christ-centered approach to recovery, the traditional approach is meant for those with a different faith journey.
Touchstone Rehab Center, Lincoln, NE
At Touchstone Rehab Center, they have a very simple mission: to provide a structured, comprehensive program that improves recovery, wellness, and productive lifestyle changes for people with substance use and addiction-related problems.
Touchstone Rehab Center is one of the drug and alcohol treatment centers in Lincoln that helps people live productive lives. The group was formed in 1998 to provide short-term residential treatment, and they have always worked in collaboration with Houses of Hope and CenterPointe.
They offer residential substance use treatment services at affordable fees because they are funded in part through Region V funds, the State, and Medicaid.
Santa Monica House, Omaha, NE
Santa Monica House is a treatment facility and methadone clinic in Omaha that helps women recovering from addiction. Their major goal is to provide freedom from addiction, heal from trauma and inspire hope for their clients' future. This substance abuse center provides treatment solutions and serves as a refuge for women who are ready to recover from various addiction problems.
They have a home for those seeking help. For the patients ready to start again with the will to stay the course and the strength to overcome, Santa Monica House will provide the help and hope through healing from the addiction.
The Bridge Behavioral Health, Lincoln, NE
The Bridge Behavioral Health is a nationally accredited substance abuse treatment center with a special focus on treating alcoholism and drug addiction. Since 1984, the center has been working with a team of experienced clinicians to create effective and personalized treatment programs for each person that comes in for treatment.
The Bridge seeks to connect people suffering from addiction and related mental health issues with the right support and treatment. For aftercare, people looking to get back into society and need to be eased into the process can do so at a sober living program set up by The Bridge.
Treatment options offered by this treatment center in Nebraska include medically supervised detoxification, outpatient and residential treatment, and a variety of other recovery support services.
Major Concerns of Substance Abuse in Nebraska
Alcohol and marijuana are the most commonly abused drugs in NE, especially among youths (14-18), just like in many American states. Fortunately, modern rehabilitation science offers great hope for recovery. This will give Nebraska residents access to drug and alcohol treatment centers – both for outpatient and inpatient drug rehab.
Approximately 7.01 percent of Nebraska residents use illicit drugs, from which the country average was 8.82 percent between 2009 and 2010 (National Survey on Drug Use and Health NSDUH).
Data from TEDS (the Treatment Episode Data Set) shows that:
35 percent were stimulant-related. Methamphetamine, among other stimulants, is the most commonly cited drug among primary addiction drug treatment centers. However, the deaths in NE caused by drug misuse are lower than the national average.
About 2.98 percent of Nebraska residents are reported to be using illicit drugs other than marijuana.
The national average for this was 3.6 percent. The rate of distribution of prescription opioids in NE is similar to nationwide averages, but fatalities are lower in comparison.
Nationwide, opioids were involved in 46,802 overdose deaths in 2018—nearly 70% of all overdose deaths.
In NE, nearly 35% of the 138 drug overdose deaths involved opioids in 2018—a total of 63 fatalities.
In 2018, Nebraska providers wrote 50.6 opioid prescriptions for every 100 persons compared to the average U.S. rate of 51.4 prescriptions.
27 percent of primary drug treatment admissions in NE were marijuana-related in 2011.
Nebraska Drug Laws
According to Nebraska drug laws, possession of any controlled substance is considered a Class IV Felony under Nebraska possession laws.
A Detailed Illustration of Nebraska Drug Penalties, Fines, and Other Relevant Information Follows:
Substance
Criminal Charges
Detail
Sentencing (Potential Imprisonment)
Sentencing (Potential Fine)
Methamphetamine

"Meth" or "Speed"

Schedule II

Possession.

(Class IV felony.) 

Up to 10 grams and more

Up to 2 years imprisonment and 9-12 months

post-release supervision

Up to $10,000 fine

Heroin

Schedule I

Possession.

(Class IV felony)

Same as above

Same as above

Up to $10,000 fine

Cocaine or Base Cocaine

"Crack Cocaine"

Schedule II

Possession.

(Class IV felony)

Same as above

Same as above

Up to $10,000 fine

Phencyclidine

"PCP" or "Angel Dust"

Schedule II

Possession.

(Class IV felony)

Same as above

Same as above

Up to $10,000 fine

Lysergic Acid Diethylamide

"LSD"

Schedule I

Possession.

(Class IV felony)

Same as above

Same as above

Up to $10,000 fine

Fentanyl

"China White"

Schedule II

Possession.

(Class IV felony)

Same as above

Same as above

Up to $10,000 fine

Any Controlled Substances classified in

Schedule IV or V

Possession.

(Class IV felony)

Any detectable amount 

Same as above

Up to $10,000 fine
Is Weed Legal In Nebraska?
Earlier in the year 2021, there was a major push for the establishment of a medical cannabis program through the Nebraska Unicameral Legislature. This was following a lot of pressure from the citizens – especially medical cannabis patients, their families, and other allies. However, the bill came up short of the minimum number of votes required, and it was not passed.
Concurrently, there is also some discussion around legalizing cannabis for adults' use by 2022. However, nothing has come of this so far either. Currently, there is no medical marijuana program or any other allowances for patients in NE; cultivation of the plant is not allowed, and possession is illegal.
The penalties that defaulters are charged with will vary according to various factors – a major one being the quantity of cannabis involved. First-time offenders involved with small amounts of the substance are not charged to court but instead ordered to pay a fine and possibly take a drug education course.
Nebraska weed laws have not decriminalized the substance yet, but all indications point to the possibility of that changing in the future.
Find Addiction Treatment in Nebraska Today
In conclusion, there are many drug and alcohol treatment centers in Nebraska where you can always visit for addiction treatment. Most of them offer different treatment methods, including holistic treatments for the believers and dual diagnosis approach, which includes structured and comprehensive treatment. Depending on the type of treatment you are interested in, you will always find a rehab center of your choice.
In NE, you will always find a drug and alcohol treatment center that suits your taste. No matter where you are, you will always find one. This is because there are as many residential treatment centers as you want in NE. To get a better drug rehab in Nebraska, you need the help of a professional.
Find the best treatment options. Call our free and confidential helpline
Find Drug Rehabilitation Centers Near You Anywhere In the US
Addiction Resource team has compiled an extensive list of the top drug rehabilitation facilities around the country. Click on the state you are interested in, and you'll get a list of the best centers in the area, along with their levels of care, working hours, and contact information. Haven't found the rehab you need? Call the toll-free helpline below for professional assistance.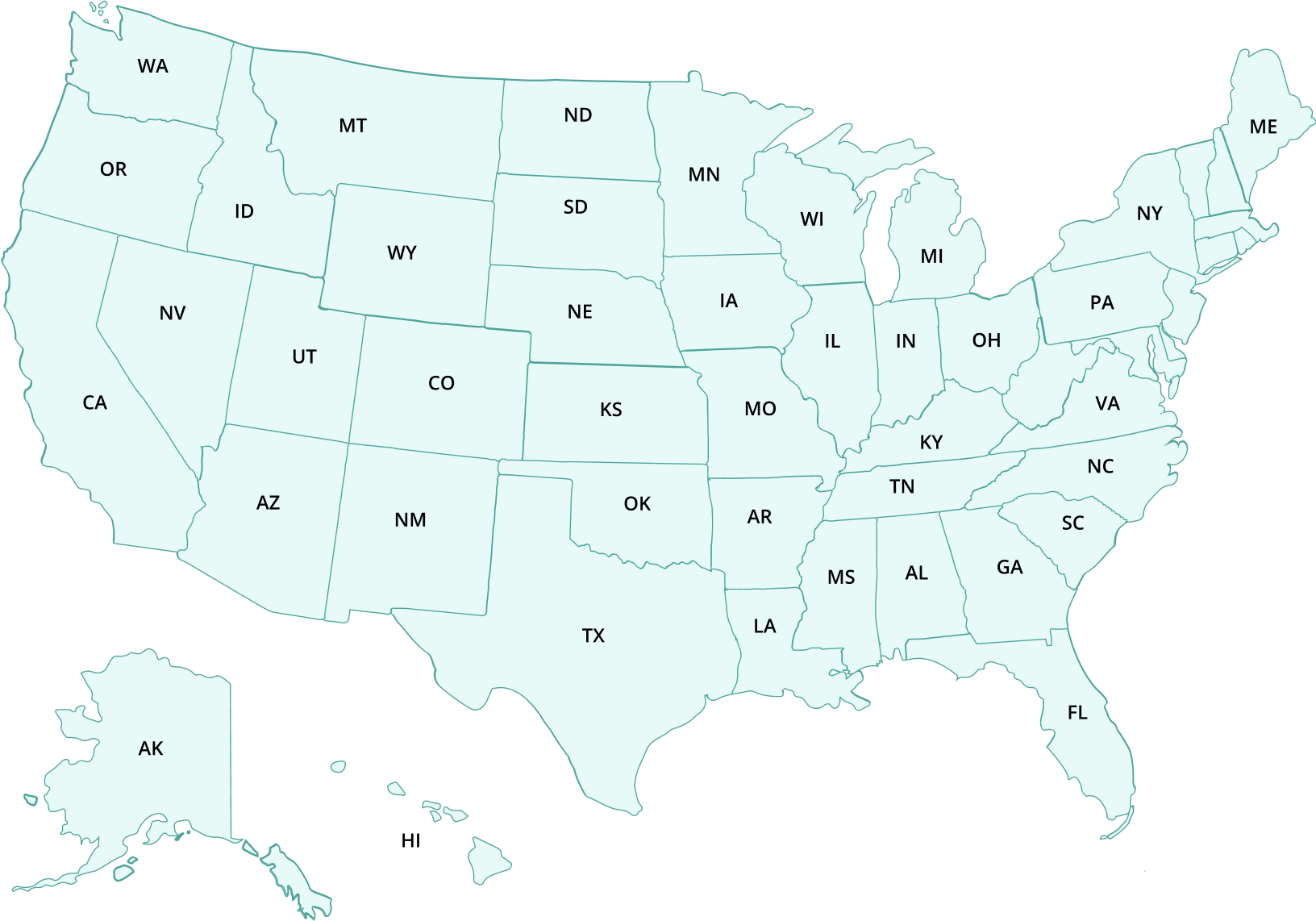 ---
Page Sources
Nebraska: Opioid-Involved Deaths and Related Harms. (2020, July 2). National Institute on Drug Abuse. https://www.drugabuse.gov/drug-topics/opioids/opioid-summaries-by-state/nebraska-opioid-involved-deaths-related-harms
Executive Office of the President of the United States. (2011). NEBRASKA DRUG CONTROL UPDATE. https://obamawhitehouse.archives.gov/sites/default/files/docs/state_profile-nebraska.pdf
University Police, Nebraska. (2017). SANCTIONS UNDER NEBRASKA LAW FOR UNLAWFUL POSSESSION OR DISTRIBUTION OF ILLICIT DRUGS. https://police.unl.edu/documents/policies/Chart%203.pdf