Delaware is the second-smallest state in the U.S. and is home to 935,000 people within three counties. In April 2016, the Drug Enforcement Administration (DEA) conducted an analysis of drug availability and abuse for the State of Delaware. The primary drug threats to Delaware are prescription opioids and heroin. Alcohol and other substances, such as cocaine, are increasing threats to the community as well.
Drug and alcohol abuse rehabilitation clinics in Delaware can help individuals discover sobriety. While there are many high-quality centers, it's essential to find one with the services for each person's unique needs. Here are five of the top centers in Delaware to start the search.
Top 5 Rehab Centers in Delaware
Delaware Guidance Services for Children & Youth, Inc.
Founded in 1952, the Delaware Guidance Services for Children & Youth, Inc. (DGS) has grown from a one-psychiatrist operation in loaned space, to the largest single nonprofit provider of comprehensive mental health services for children and their families. Through all of the services offered, DGS can help children and families overcome obstacles to build better relationships and communities.
With five locations statewide, DGS offers programs and services for every level of need:
Outpatient Clinical Services
Intensive Outpatient Treatment Program
Crisis Services
School-based Treatment Services
Therapy within each program may include one or several of the following treatment modalities:
Psychiatric and Psychological Evaluation
Comprehensive Assessment
Individual, Group, and Family Counseling
Play Therapy
Medication Management
Parenting Education
School Liaison Work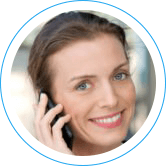 Hope Without Commitment
Find the best treatment options.Call our free and confidential helpline
Open Door Inc.
Open Door, Inc. is a private, non-profit corporation that provides a wide range of behavioral health services, such as substance abuse and psychosocial services, throughout Delaware since 2001.
Open Door, Inc. offers the following services for children, adolescents, adults, and older adults:
Substance Abuse and Mental Health Assessment
Outpatient Substance Abuse Treatment
Intensive Outpatient Substance Abuse Treatment
DUI Outpatient Treatment
DUI Education Program
Substance Abuse Prevention
Co-occurring Diagnosis
Aquila of Delaware, Inc.
Aquila provides person-centered treatment to adolescents and young adults suffering from substance use and psychiatric disorders. Aquila's outpatient staff are specifically trained to help youth and young adults successfully recognize addiction, overcome behavioral issues, and create more effective coping skills, often preventing further problems.
Many people, including college students, may turn to external sources as coping mechanisms instead of getting to the root of the stressor. Aquila has a comprehensive treatment program for young adults ages 18 to 30 with substance abuse or co-occurring mental health problems.
Aquila of Delaware offers a complete range of services including:
Assessment and Psychiatric Evaluations
Adolescent Day Treatment
Intensive Outpatient Treatment
Outpatient Therapy
Drug Diversion
Comprehensive Drug Testing
Medication Management
Connections Community Support Programs, Inc.
Connections Community Support Programs, Inc. delivers a complete array of health care, housing, and employment assistance that encourages individuals and families to achieve their goals and enhance the community. Connections is one of Delaware's largest nonprofit organizations collaborating with the community, government, and other corporate and charitable partners to maximize services for our Delaware's citizens.
Through Connections Community Support Programs, Inc. an individual has access to the following:
Withdrawal Management Center
Sober Living Homes
Women's Residential Treatment Center
New Expectations Program—For Pregnant Women
DUI Treatment
Addiction in Recovery
Addiction in Recovery is a network of drug rehabs that strive to help as many clients as possible through their advanced methods, support, and passion. Addiction in Recovery understands that no two addictions are the same.
Each of the following programs offered in Wilmington are customized according to the level of care needed.
Aftercare Program Getting sober without treatment is possible; however staying sober without
What Rehab Programs You'll Find in Delaware
Inpatient Drug and Alcohol Rehabs in Delaware
Inpatient drug and alcohol rehabilitation centers provide the intensive therapy and methods needed to defeat substance abuse. Inpatient treatment gives individuals the chance to live with other people who are struggling while getting the help needed to recover from addiction.
First Steps Treatment Center
First Steps Treatment Center is located in Delaware County's largest hospital, Crozer-Chester Medical Center. First Steps Treatment Center provides both short-term detoxification and long-term inpatient rehabilitative services to those suffering from addiction disorders. Patients benefit from the extensive, 24-hour medical facilities and access to comprehensive resources.
Gateway
Gateway offers inpatient alcohol and drug rehabilitation programs that provide each person with the knowledge, counseling, therapy, and skills needed for a lifelong commitment to sobriety. Gateway's inpatient substance abuse program is intended to help clients through some of the more challenging times as their mind and body go through several changes. Gateway's staff is available around the clock to provide a safe and stable environment.
Outpatient Drug and Alcohol Rehabs in Delaware
Outpatient treatment allows individuals to live at home outside of treatment hours. This allows them to go work or attend school and the ability to fulfill other personal responsibilities.
Triad Addiction Recovery Services
Triad Addiction Recovery Services is known for its meeting space that provides a safe environment for those in recovery to meet. Triad also offers a variety of outpatient services free of charge to anyone suffering from addiction. Not all can afford the help they urgently need. With the aid of their partners and volunteers, Triad offers relief and support to numerous individuals who are struggling.
Addiction Recovery Systems
Addiction Recovery Systems (ARS) is an organization specializing in the treatment of drug and alcohol dependence through the combination of outpatient treatment, individual counseling, and group therapy. When appropriate, medication-assisted treatment is initiated. ARS was founded in 2004 and currently manages eight outpatient addiction treatment facilities throughout the Mid-Atlantic region.
Delaware is a small state with a large drug problem. Its proximity to Philadelphia, New York, and New Jersey—three major illegal drug markets—make it susceptible to numerous illegal substance threats. Drug and alcohol rehabs in Delaware have created a diverse and comprehensive approach to their treatment modalities. It is crucial that a person evaluates the services and determine what type of rehab is best for their unique situation.