Most people suffering from addiction go through a specific cycle: they crave the drug, use the drug, then regret their use and want to get clean, only to cycle back to craving and using again. The key to getting clean is seeking help at the right moment and breaking the cycle of addiction. However, for many with addiction, getting help isn't easy. First, they must recognize addiction in themselves. Second, they have to find drug rehab in Delaware suited to them.
For most people looking for renowned drug rehab in Delaware, one of our top seven Delaware addiction rehabs will be the correct option to choose.
Top 6 Delaware Addiction Recovery Facilities
Finding the right drug rehab in Delaware is not a problem. There are numerous well-equipped alcohol and drug rehab in Delaware. Those who are particularly in need of a Delaware prescription monitoring program can easily access a facility that provides this service, as there are many of them to choose from. Drug and alcohol abuse rehabilitation clinics in DE offer quality care at a variety of price points. Whether seeking inpatient drug rehab in Delaware or outpatient care, every individual can find the treatment that best suits them. Below are six options we think will work for the majority of people looking to get clean.
Northeast Treatment Centers, Wilmington, DE
Northeast Treatment Centers is a series of rehabilitation centers in Delaware and other Northeastern states. They offer multiple setups for its therapies, making it easier for patients to customize their substance abuse rehab program based on their wants and needs. The centers treat both drug and alcohol addiction.
Each of the drug and alcohol treatment centers within the Northpoint network offers different types of treatment. Patients have access to inpatient recovery programs of varying lengths, pharmaceutical assistance, rigorous non-residential care, and standard non-residential care. They also offer a pilot program not far from Delaware that is being run in conjunction with SAMHSA. Northeast Treatment Centers accept multiple forms of payment.
SODAT Delaware Inc, Wilmington, DE
SODAT Delaware is deeply integrated into the recovery community within the state. This is because it is the oldest outpatient treatment facility in Delaware. However, older does not mean out of date. The facility remains relevant by offering newer forms of treatment and really embracing the community activist aspect of offering drug rehabilitation treatment.
SODAT Delaware takes a family approach to rehabilitation, involving all motivated loved ones in the process of helping the individual with addiction recovery. Delaware children and their families greatly benefit from the programs they have helped implement in the area. The center offers counseling, drug screenings, psychiatric services, medication-assisted therapy, and trauma-informed care.
Certain individuals can access these SODAT services free of charge.
Aquila of Delaware Inc, Wilmington, DE
Aquila of Delaware is a treatment facility that strictly treats adolescents suffering from addiction, helping them develop a lifelong commitment to getting and staying clean. The facility offers teens and their families a few different structures for therapy. They can do 32.5 hours of day treatment a week, 9 hours of partial day treatment a week, and intensive outpatient therapy, which is 5 hours a week.
The treatment process begins with an assessment, where the clinic determines the specific needs of the patient and aligns these needs with their various options to determine which program is best for them. Throughout treatment, they are given access to clinic-based treatment rooted in best practices; the clinic also drug tests, offers psychiatric evaluations, and in some cases, medication management. However, all offerings are based strictly on the needs of the individual patient, so there is no guarantee before intake as to what therapies will be used. Aquila is CARF accredited and is licensed by the state of Delaware.
MeadowWood Behavioral Health Hospital, New Castle, DE
When it comes to patterns of drug use and treating drug addiction, there is a lot of variation based on the page of the patient. Meadow Wood recognizes this, and as a result, it offers treatment divided into three categories: adolescents, adults, and older adults. It offers both drug and alcohol rehabs, and it is also one of few facilities in the nation that is equipped to treat addiction to synthetic drugs.
Because Meadow Wood is a behavioral health clinic, it is equipped to treat more than just addiction. The facility is adept at assisting in the management of underlying behavioral health issues which often drive addiction in the first place. As a result, they offer well-rounded treatment that sets the patient up for greater success.
MeadowWood works with patients from around the United States but is best accessed by those in New Castle County and nearby cities.
Gateway Foundation, Smyrna, DE
Gateway Foundation is an addiction treatment center that offers inpatient programs that focus on the needs of adult men. Its emphasis is on treatment utilizing both individual and group therapy to help patients recover from their addictions. Amongst their utilized treatments are dual-diagnosis, medication assistance, and anger management.
For those interested in outpatient care, the Gateway Foundation is open to treating both men and women of any age and addicted to any drug, including cocaine. The center accepts insurance and will also help patients better understand their payments and assist them in finding ways to make them affordable. Ultimately, its goal is to get everyone the care they need. For those seeking help near the state capital, Gateway drug rehab offers quality treatment.
Dover Behavioral Health System, Dover, DE
Dover drug rehab in Delaware is one of the best places to get collaborative and intensive healthcare. It is convenient for detox in Delaware and provides inpatient treatment for an acute psychiatric disorder and for immediate stabilization. The facility offers adolescent partial hospitalization, intensive outpatient, adult partial hospitalization, and others. With a 24 hour consistent service, anyone from anywhere can get urgent treatment for substance addiction as well as other underlying mental problems.
Drug and Alcohol Abuse Treatment in DE at a Glance
There are regulations for drug rehab centers in every state, but Delaware has gone a step further and enacted specific laws that govern the industry while creating a regulatory division just to oversee their affairs. All Delaware drug rehab facilities must meet certain base standards; the best rehabs in the state exceed them.
The exact treatment modalities used will vary from center to center based on their own approach to the rehabilitation process and what addictions are being treated. For example, those who specialize in the treatment of alcohol dependence will usually offer medical detox, while those who focus primarily on drugs without a dangerous detoxification stage might skip this offering.
However, There are Certain Treatment Options that are Quite Common at Rehab Facilities in DE, Including:
Contingency management
Motivational enhancement therapy
Individual counseling
Group support sessions
Medication-assisted treatment
Some people say that getting help in battling addiction is pointless because they think rehabilitation results in failure more often than it does in success. However, research contradicts this assertion. In reality, addiction rehabilitation sees strong results, with a large percentage of patients remaining clean for the long term after visiting one of the drug abuse treatment centers in DE.
Contributing Factors to Demand for Drug Rehab in Delaware
As most people in the United States are well aware, drug use in the country has been steadily increasing across the country, and this includes Delaware. In fact, Delaware residents use drugs on a monthly basis at a higher rate than the national average. Unlike most states, whose most abused drugs tend to be prescription painkillers, studies show heroin is the most abused drug in the state. However, prescription opioids do come in a close second. In 2010, Delaware was recognized as one of the top ten states in America with the highest rates of drug use. This included previous month use, non-medical use, and abuse among person ages 12 years and older.
The risks of drug use in DE are significant. In fact, the state has a drug-related death rate that is several percentage points higher than the U.S. average. While dependence is problematic in any person, the population of greatest concern are adolescents and college students.
Approximately 50 percent of high school students in DE have used drugs, with the rate increasing for college students. Luckily, rehabs in Delaware are available for patients of all ages.
In 2018, 88% of the 401 drug overdose deaths in DE involved the use of opioids.
8.99% of residents in DE used drugs the previous month in 2010.
In 2010, 147 drug-based death cases were recorded; this exceeded vehicle accident occurrence (111) and gunshot deaths (88). The number of deaths that were drug-related was in the ratio 16.4 persons per 100,000.
In the same year, medical healthcare providers wrote about 60.6 opioid prescriptions per 100 visits. This was higher than the 51.4 United States average.
Delaware Drug Laws
Delaware drug laws are constantly under review, with a focus on the most arbitrary acts of drug possession of any amount or type. The thin line between misdemeanor and felony gets even thinner with the continuous improvement of the Controlled Substance Act.  The possession or sales of illicit drugs of any type and quantity is illegal and has very steep legal consequences.
Is Weed Legal in Delaware?
According to Delaware drug laws, the possession of cannabis is illegal except in certain cases. Though cannabis is decriminalized for small possessions, recreational use is prohibited. Medical marijuana is permitted for adults with severe medical illnesses. Individuals who are 18 years and above and are suffering from certain severe health problems that require the use of cannabis may possess as much as six ounces. The qualifying ailments include PTSD, severe pain and recurrent seizure, Alzheimer's disease, and other serious health issues.
| | | | |
| --- | --- | --- | --- |
| Drug Possession | Penalty | Possible Incarceration | Maximum fine |
| 1 oz and below | Civil penalty | none | $100 |
| Less than 175 grams | misdemeanor | 3 months | $575 |
| Less than 1500 grams | Felony | 3 years | NA |
| Less than 3000 grams | Felony | 5 years | NA |
| Less than 5000 grams | Felony | 15 years | NA |
Other offenses relating to distribution, manufacture, possession of paraphernalia, hash, and concentrates of marijuana come with various penalties. It is important to understand the drug laws and seek rehab in Delaware if necessary.
Treatment Delivers a Life Outside the Bonds of Addiction
For those in DE in need of drug or alcohol rehab, there are numerous options to choose from. While many facilities targeting Delaware residents are in neighboring states, there are quality local options to get the needed help. With a network of support and the right care, those suffering from addiction will have the chance to get clean. Getting sober without treatment is not the answer. Rehabilitation is.
Find the best treatment options. Call our free and confidential helpline
Find Drug Rehabilitation Centers Near You Anywhere In the US
Addiction Resource team has compiled an extensive list of the top drug rehabilitation facilities around the country. Click on the state you are interested in, and you'll get a list of the best centers in the area, along with their levels of care, working hours, and contact information. Haven't found the rehab you need? Call the toll-free helpline below for professional assistance.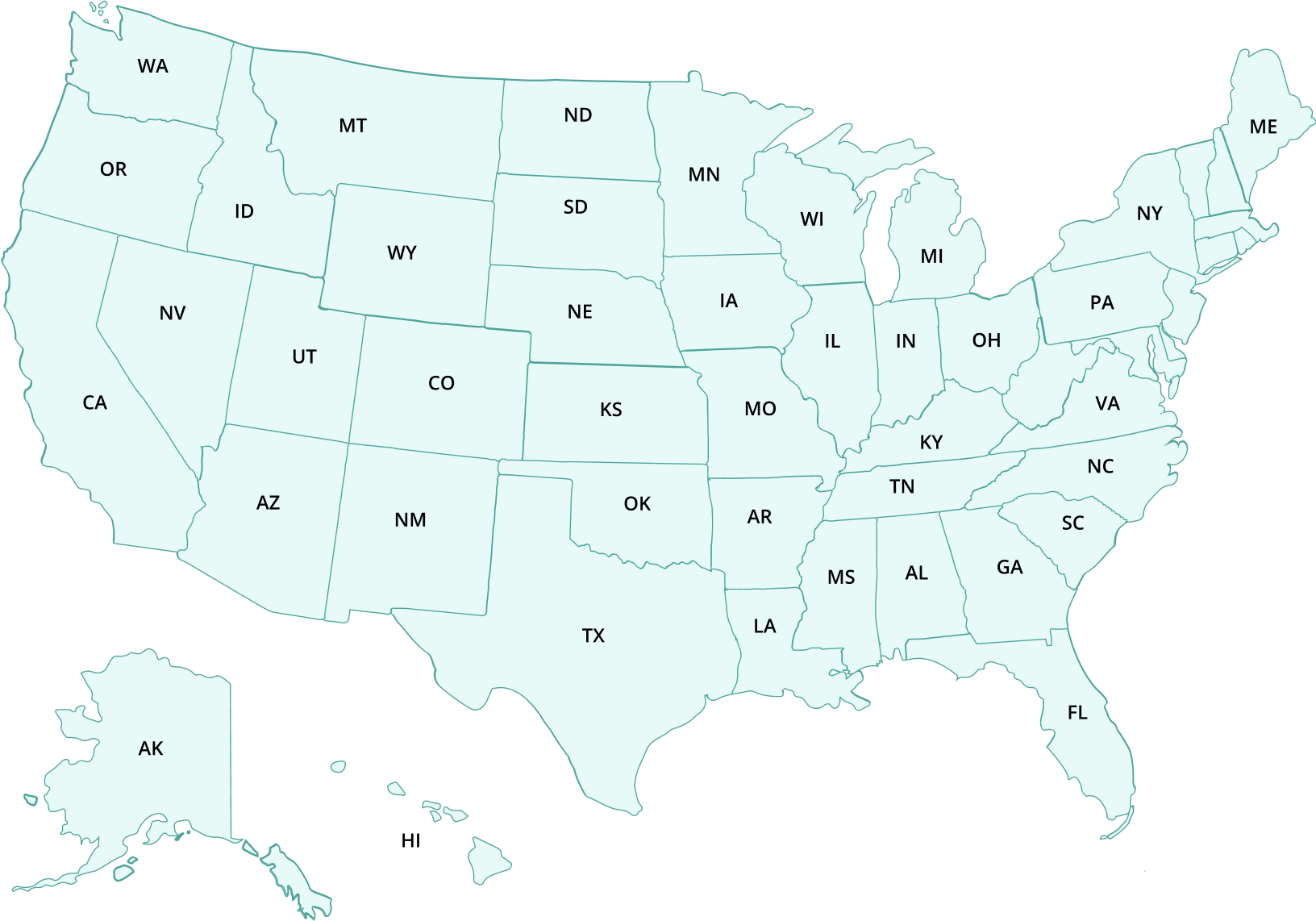 ---
Page Sources
Executive Office of the President of the United States. Delaware Drug Control Update https://obamawhitehouse.archives.gov/sites/default/files/docs/state_profile-delaware.pdf
NIDA. 2020, April 3. Delaware: Opioid-Involved Deaths and Related Harms. Retrieved from https://www.drugabuse.gov/drug-topics/opioids/opioid-summaries-by-state/delaware-opioid-involved-deaths-related-harms
U.S. Department of Justice, National Drug Intelligence Center, Delaware Drug Threat Assessment, March 2002, https://www.justice.gov/archive/ndic/pubs07/796/796p.pdf
Office of Population Affairs. Adolescent Health, https://opa.hhs.gov/adolescent-health?facts-and-stats/national-and-state-data-sheets/adolescents-and-substance-abuse/delaware/index.html
The Delaware Code Online, Regulatory Provisions Concerning Public Health, CHAPTER 22. Substance Abuse Treatment Act, https://delcode.delaware.gov/title16/c022/index.html