According to the Substance Abuse and Mental Health Services Administration (SAMHSA), an estimated 22 million Americans struggle with an addiction to alcohol or illicit drugs. Of these, only about 4 million receive treatment of any kind, and less than 2.5 million received addiction treatment services at a specialty facility. State-funded rehab facilities help fill the gap and provide an affordable option to people with limited resources.
State-funded drug rehabilitation programs offer a range of services, including medically supervised detox, behavioral therapy, and post-recovery counseling. These facilities are a public resource and an important support system that makes long-term recovery from addiction a reality for many individuals.
However, many people who wish to avail themselves of addiction services from this public assistance resource do not know how to do so. On that note, this text discusses how to get started with government-funded grants for substance abuse treatment.
State-Funded Rehab: Affordable Options For Addiction Recovery
State-funded rehabilitation centers rely on government-funded grants for substance abuse treatment to provide addiction therapy for people dependent on alcohol or drugs. These facilities are designed to help individuals who do not have a lot of money or have insufficient insurance coverage.
State-Funded Rehab Facilities Rely On Three Key Funding Streams:
general funds from the state
Medicaid reimbursement
SAMHSA federal grants for substance abuse treatment
The challenging aspect of obtaining addiction treatment from these resources is that the available government grants for recovering addicts and the types of services offered vary from state to state. In addition, each state has different eligibility criteria.
The addiction therapies offered through state-funded drug rehab grants are often linked to other services such as prisons and criminal justice or social services and child protection. However, this does not mean that someone who is not in these programs cannot undergo state-funded detox. It is simply a matter of finding a program for which one qualifies.
Who Qualifies For State-Funded Drug Rehabilitation?
As mentioned, each state has its own eligibility criteria to qualify for government grants for recovering addicts. Therefore, to evaluate eligibility, it is necessary to locate the specific agency that oversees the substance abuse treatment centers in the state.
To this end, SAMHSA has a Directory of Single State Agencies for Substance Abuse Services that is an excellent resource. The SSA Directory has a state-wise list of mental health and substance abuse service agencies with their address, phone number, e-mail, and website.
In general, the basic requirements to qualify for addiction services at these state-funded agencies include proof of:
Legal status in the United States
Residence in the state
Income and debt status
Medical History
Addiction History
Treatment at low cost or no cost is provided once this information is provided and verified. In addition, qualified individuals can begin to receive detox and addiction therapy provided a bed in the state-funded inpatient drug rehab program.
How To Find State-Funded Rehab Facilities?
The most important step in substance abuse recovery is recognizing a problem and becoming motivated to seek help. Once that bridge has been crossed, one can begin choosing the best treatment option based on effectiveness – both quality and cost-wise.
Private rehabs can get very expensive, so they may not be an option for many people. In many cases, the expected cost of treatment is the major deterrent for people living with a substance addiction.
A 2019 report from the National Survey of Drug Use and Health showed that only 17.8% of Americans above the age of 12 needing treatment for substance abuse got the specialized help that they needed. This is where state-funded programs come in.
SAMHSA Treatment Locator
A number of resources are available to people seeking help in beating addiction. One of such resources is the SAMHSA online treatment locator tool that provides confidential information to people seeking therapy for substance abuse and mental health problems. This interactive website allows users to narrow down treatment facilities by address, state, and zip code. The person's address is not saved in the system, ensuring anonymity.
To Use the Tool for Finding State-Funded Rehabs, one May Follow These Steps:
Search for facilities in a specific geographical area.
Filter the search by payment/insurance/funding type accepted and tick options such as "Medicaid" and "State-financed health insurance plan other than Medicaid."
In areas where applicable, one may also tick the option for "Payment assistance."
Faith-Based Organizations
Another option for people with limited financial resources is faith-based organizations such as the Salvation Army. These organizations run free or low-cost adult drug rehabilitation residential centers.
Scholarships and Grants
People with low income who cannot afford addiction treatment may also qualify for scholarships or grants that provide extra income to use for treatment. However, individuals determined to beat addiction should not let the inability to afford private drug rehab prevent them from getting help. State-funded drug rehab grants provide a good option for people with limited financial resources.
Insurance Policies
Many insurance policies cover substance abuse and mental health problems, but it is best to check the specific coverage from the insurance provider.
More options to enroll in drug rehab with no costs are described here.
5 Best State-Funded Drug Rehabs and Treatment Providers
Didi Hirsch Mental Health Services, Culver City, CA
This facility provides suicide prevention, mental health, and substance abuse treatment. This makes a good option for teens and adults looking for a rehab that addresses co-occurring mental health disorders alongside substance abuse treatment.
Services offered include prevention (education for youth aged 25 and under to avoid substance abuse), assessment (to determine the sort of treatment needed for each person), outpatient treatment, and mother/child residential treatment.
Comprehensive Community Services, Johnson, TN
This facility is a non-profit alcohol and drug abuse treatment agency that was founded in 1970. CSS is governed by a board of directors and licensed by the Tennessee Department of Mental Health and Developmental Disabilities.
After screening and assessment of a person's health in relation to substance abuse, CSS offers clinical detoxification before the main rehab process begins. Levels of care provided at the center include outpatient, intensive outpatient, and residential care.
Other services that CSS offers include Motivational Individual and Group Counseling, Aftercare and Discharge Planning, and Post-Recovery Support Services.
Office of Addiction Services and Supports, Albany, NY
OASAS is an extension of the New York State Office of Addiction Services and Supports, and the facility is one of the country's largest Substance Use Disorder systems of care. For substance abuse treatment, OASAS offers inpatient care for intensive management of addiction symptoms and monitoring of patient progress.
Outpatient care is also available for services such as counseling, education, and connections to community services. For people that require a 24-hour residential setting for treatment, OASAS also offers residential services designed for group support and skills development related to independent living.
Howard Center, Burlington, VT
Founded in 1865, Howard Center is one of the oldest, still-existing mental health and substance use treatment facilities in the nation. The center has been serving the community for more than 150 years and has developed a strong track record in that time with high-quality care.
The facility offers medication-assisted treatment, counseling, and behavioral therapies in the treatment of alcohol and substance use disorders.
Certified by the Commission on Accreditation for Rehabilitation Facilities (CARF) and Substance Use and Mental Health Services Administration (SAMHSA), Howard Center continues to be one of the most trusted facilities for rehabilitation in the area.
North Carolina Division of State Operated Healthcare Facilities, Raleigh, NC
This facility offers an extremely wide range of healthcare services, and substance abuse treatment is one of these. A key advantage of using this facility for substance abuse treatment is the fact that they provide specialized programs. For example, there are evidence-based, specialized treatment programs for trauma survivors and veterans, and there are also statewide perinatal and opioid treatment programs.
The people catered to at the rehab center include those that have co-occurring mental health and substance use disorder; those that are experiencing toxic effects and substance withdrawal symptoms that require medical detoxification; those living with chronic medical problems that require supervision during the course of treatment; and those that require round-the-clock monitoring and cannot be treated in a lower level of care.
How Quickly Does Treatment Begin At State-Funded Detox Centers?
According to the National Institute on Drug Abuse (NIDA), approximately 1.8 million people undergo addiction treatment at state-funded rehabilitation centers in America every year. States have limited funding and resources for substance abuse treatment, so governments are sometimes forced to cut funding for drug rehab grants, greatly limiting the number of people who can benefit from a state-funded detox.
Waiting for Treatment at State-Funded Rehabs
Due to this limited funding and the large number of people seeking addiction treatment, immediate help and treatment-on-demand are rarely available. There is frequently a waiting list to get accepted into a state-funded alcohol rehab or drug treatment facility.
A major issue here is that there is no specific time that one could spend on one of these waiting lists. The time spent could vary widely from a few weeks up to 6 months. A study carried out to gauge just how bad these waiting lists can get showed that up to 75% of people had to wait more than a month before receiving treatment, and up to 30% waited three months without receiving treatment.
Some individuals, such as pregnant women with IV or other drug addictions and women who have given birth in the past year, receive priority at state-funded rehabs. This means that others in need of addiction treatment may be moved further down the list.
Studies show that long waiting time is often associated as a reason for a reduced likelihood of ever seeking substance abuse treatment. To overcome this challenging situation, many state-funded rehabilitation programs offer outpatient maintenance services.
How Does State-Funded Drug Rehab Compare To Private Addiction Treatment?
Since state-funded drug rehab agencies have limited funds and resources, they are not always able to provide intensive therapies and customized treatment plans or use the most current technology, which may be available at private substance abuse recovery centers. This does not mean that the therapies offered at public facilities are not effective.
Reasonable expectations from addiction treatment include reduced substance use, improved health, better integration into society, and lowering of public health risks. State-funded rehab programs are able to achieve these positive outcomes despite limited funding.
Differences Between State-Funded and Private Rehab Programs
State-funded drug rehabilitation programs do not always have the resources to offer in-house behavioral therapy or aftercare support services. Some facilities provide only detox services, and the recovering person with SUD must seek counseling from other agencies and self-help groups. In contrast, private drug rehab centers typically offer a comprehensive suite of services for long-term recovery.
Most state-funded rehab programs are short-term and offer 28- or 30-day treatments. Private facilities offer long-term rehabilitation with 60- and 90-day programs that have been proven to be more effective. Due to limited resources at government-funded rehabilitation facilities, a small number of staff members usually attend to a large number of patients. Privately funded rehab centers have a low staff-to-patient ratio for attentive care.
Differences in Amenities
The amenities at public rehab centers are usually utilitarian. State-funded rehabilitation centers are often located in densely populated urban areas without much space. Private rehab centers offer addiction recovery in privacy and seclusion at scenic locations with activities such as yoga and meditation to aid recovery. The amenities are luxurious, with an almost spa-like ambiance.
State-funded drug rehabs do not necessarily rely on the latest therapies and treatments, but the standard, evidence-based treatment they offer is better than no treatment at all.
Pros And Cons Of State-Funded Addiction Treatment
The advantages and disadvantages of rehabilitation programs funded by the government are summarized below:
| | |
| --- | --- |
| Advantages | Disadvantages |
| Traditional, evidence-based therapies | Lack of intensive therapies and latest treatment modalities |
| Qualified and experienced staff | High staff-to-patient ratio |
| Basic, utilitarian, no-frills amenities | No luxury amenities or comfortable private rooms |
| Convenient location in urban areas | No aftercare programs or support services |
| Accessible to nearly everyone due to low/no cost  | No scenic location or seclusion |
| Inpatient and Outpatient treatment available  | Long waitlists |
| Available in every state | Less individualized attention |
| Higher chance of staying close to family and loved ones | Less time spent for treatment, which could be detrimental to the person's recovery |
State-Funded Rehab Benefits
Some of the benefits of receiving addiction treatment at a state-funded drug rehab are as follows:
Lower Costs
Private rehabilitation programs offer many benefits, but they come at a cost, which is typically a few thousand dollars per week. Not everyone can afford this.
If someone with an addiction has no money and no insurance, a state-funded drug rehab facility may be their best option. It may take some perseverance to find a government-funded treatment center for which he or she is eligible.
Although individualized treatment plans and in-depth dual diagnosis therapies may not be available at public facilities, it is important to get some help and begin the road to recovery. Basic therapy and 12-step programs offered at public drug rehabs are better than no treatment at all.
Treatment for Co-occurring Mental Health Disorders
Besides addiction therapy, many recovering people with substance use disorder desperately need mental health counseling to get better and stay sober. State-funded facilities are an affordable alternative for people who simply cannot afford to pay a premium amount of money for 30-day rehab.
State-funded recovery programs give those with addiction problems the tools that they need to beat their addiction. At these programs, people suffering from substance use disorder are able to overcome the sense of isolation and helplessness they feel and connect with others who are seeking help.
Professional, Knowledgeable Staff
State-funded drug rehabilitation programs employ qualified medical staff and addiction counselors to meet the government's requirements and help the residents of each state with substance abuse-related issues. There is an ongoing nationwide war against substance abuse, so these facilities are held to high standards of operation.
Rehabs are Closely Monitored
For the same reasons as the benefit detailed above, state-funded drug rehabilitation programs are closely monitored and regularly evaluated to ensure that even after they have been set up to a good standard, those standards are maintained for as long as the rehabs exist.
Proximity
Every state in the country has a state-funded drug rehabilitation program. This removes the need to travel out of state to receive treatment as a private rehab. For some people, being close to friends, family, and other loved ones is a major influence on the recovery process, so the relatively close proximity option that government-funded drug rehab centers provide is a key benefit.
State or Private?
Summarily, government-funded drug rehab centers are a strong option for people looking to get effective addiction treatment at a reduced cost. These publicly-funded facilities are not without cons, but the pros make up for these – especially in cases where the person seeking treatment has limited options.
Find the best treatment options. Call our free and confidential helpline
Find Drug Rehabilitation Centers Near You Anywhere In the US
Addiction Resource team has compiled an extensive list of the top drug rehabilitation facilities around the country. Click on the state you are interested in, and you'll get a list of the best centers in the area, along with their levels of care, working hours, and contact information. Haven't found the rehab you need? Call the toll-free helpline below for professional assistance.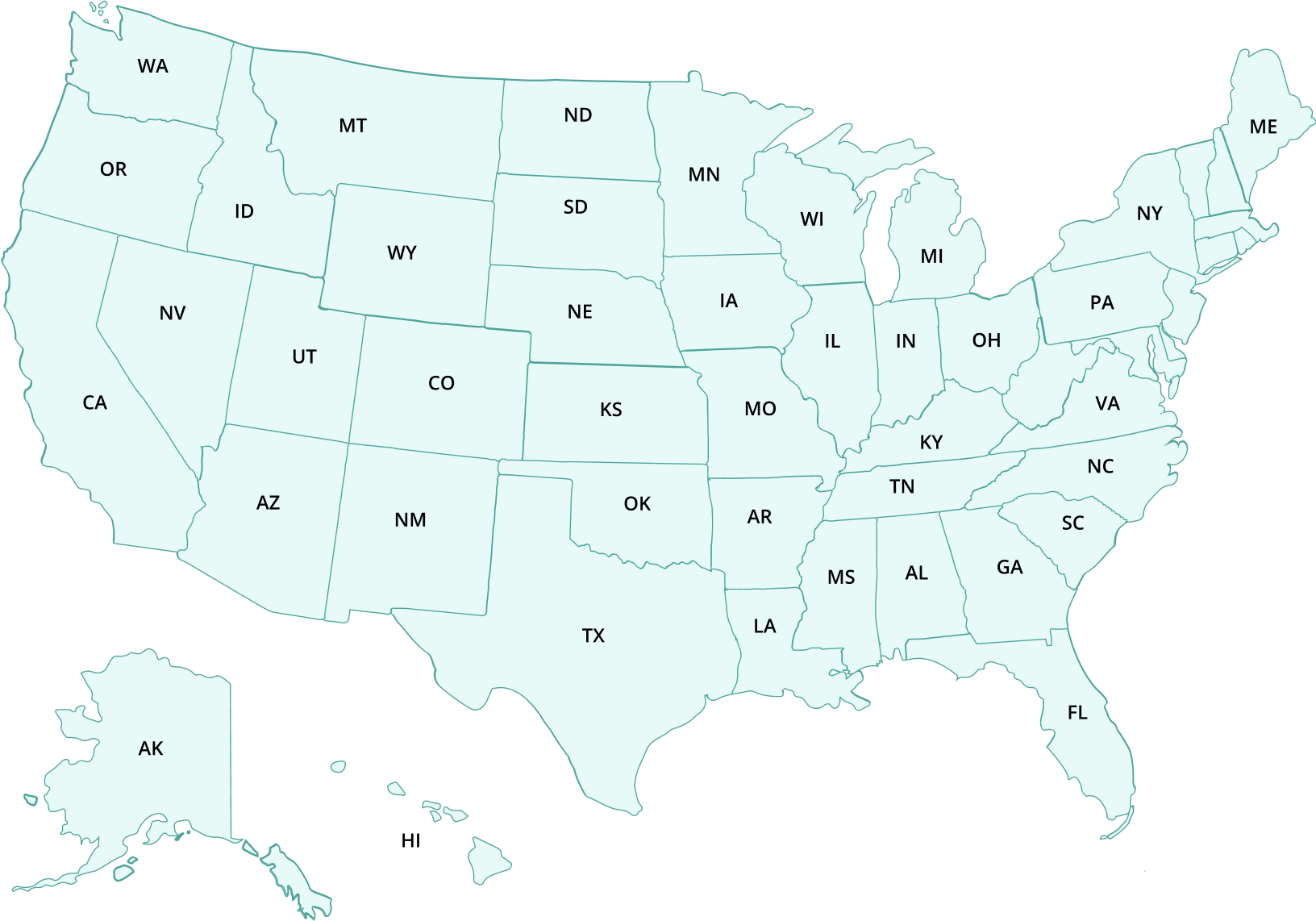 ---
Page Sources
Substance Abuse and Mental Health Services Administration. Directory of Single State Agencies (SSA) for Substance Abuse Services. 2016. https://www.samhsa.gov/sites/default/files/ssadirectory.pdf
National Institute on Drug Abuse. Treatment Statistics. 2011. https://www.drugabuse.gov/sites/default/files/drugfacts_treatmentstats.pdf
Substance Abuse and Mental Health Services Administration. Behavioral Health Treatment Services Locator. https://findtreatment.samhsa.gov/
Daniel M. Fox, Colleen M. Grogan. The Affordable Care Act Transformation of Substance Use Disorder Treatment. 2017. https://www.ncbi.nlm.nih.gov/pmc/articles/PMC5308192/pdf/AJPH.2016.303558.pdf
The Democratic Staff of the Senate Committee on Finance. DYING WAITING FOR TREATMENT: The Opioid Use Disorder Treatment Gap and the Need for Funding. 2016. https://www.finance.senate.gov/imo/media/doc/101116%20Opioid%20Treatment%20Gap%20Report%20Final.pdf
Christina M. Andrews, M.S.W., Hee-Choon Shin, M.P.H., Ph.D., Jeanne C. Marsh, M.S.W., Ph.D., and Dingcai Cao, M.S., Ph.D. Client and Program Characteristics Associated with Wait Time to Substance Abuse Treatment Entry. 2012. https://citeseerx.ist.psu.edu/viewdoc/download?doi=10.1.1.704.2879&rep=rep1&type=pdf