Colorado—fresh air, an abundance of blue skies, and over 300 days of sunshine per year. Colorado is also known for their top-ranked drug and alcohol rehabs. An active lifestyle is easily achieved when a variety of year-round recreational activities are available. Many rehab facilities in Colorado use the outdoor environment as a therapeutic tool to guide individuals on the road to recovery.
The path can be long and confusing, and faced with many options for treatment, it is essential to fully understand the treatment process as well as the reputation of the facility. Here are five of the best addiction treatment centers in Colorado.
Top 5 Rehab Centers in Colorado
InnerBalance Health Center
The core treatment team at InnerBalance Health Center has been together since 1998 in Loveland, Colorado. InnerBalance believes that drug and alcohol addiction is a physical illness that needs a biochemistry approach to understanding the physiological causes.
According to InnerBalance, root causes to physiological and psychological issues may include:
Hormonal Imbalances
Hypoglycemia
Adrenal Fatigue
Nutrient Deficiencies
Amino Acid Imbalances
Toxicities
Excessive Heavy Metals
The biochemical imbalances are found in three ways:
Lab testing
Symptoms Assessment
Nutrition Analysis
The medical staff then uses the results of these studies to create a unique biochemical restoration plan. Appropriate vitamin, amino acid, and hormone replacement therapy, as well as a healthy diet to correct the body's nutritional deficiencies. The mind, body, spirit, and the environment are an inspiration for the 28-day treatment plan at InnerBalance Health Center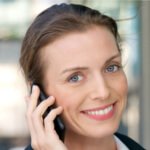 Hope Without Commitment
Find the best treatment options. Call our free and confidential helpline

AspenRidge Recovery
Aspen Ridge Recovery is located in Lakewood, Colorado, nestled beside the Rocky Mountains. Chemical dependency is treated with a 12-Step program in tandem with other mental health and trauma treatments. Addiction impacts the family and community systems; therefore, AspenRidge aims to address the peripheral issues as well.
AspenRidge Recovery serves:
Both male and female ages 18 and older in need of therapy for addiction to alcohol, meth, heroin, cocaine, crack, prescription drugs, spice, marijuana, and hallucinogens.
Those suffering from co-occurring mental health disorders and polydrug use.
Tools to live a sober life come from AspenRidge's therapeutic methods. These include:
Intervention and Assessments
Drug Detox
Sober-Living Homes
Intensive Outpatient Program
Co-Occurring Treatment
30 Hours of Individual and Group Therapy
Daily 12-Step Meetings
Weekly Outings and Outdoor Activities
Trauma and PTSD Treatment
Scholastic and Professional Help
NorthStar Transitions
NorthStar Transitions claims to be one of the top alcohol and drug rehab centers in the U.S. Their highly skilled and licensed clinicians are always looking for ways to improve the services offered—online reviewers agree. Evidence-based therapeutic modalities and individualized treatment plans, for both male and females, are conducted by counselors, nurses, and physicians in their serene location in Boulder, Colorado.
Treatments include:
Social Detox (Non-Medical Detox)
Residential Treatment
Day Treatment
Intensive Outpatient
Outpatient
Individual and Group Sessions
Once enrolled in the outpatient treatment program a case manager is assigned to each client. Together the client and the case manager work on achieving objectives outlined in their treatment plan. The Case Manager and client meet for several hours each week.
Stout Street Foundation
Stout Street Foundation in Commerce City is a nonprofit drug and alcohol rehab in a refurbished 168 room hotel. They help over 300 individuals a year. Their structured rehabilitation programs have been a service to the people suffering with addiction and in need of a therapeutic living environment in and around Denver for over 40 years.
Alcoholism and addiction affect an individual's physiological, emotional, and spiritual well-being. The treatment programs at Stout Street Foundation are designed to treat the physical and psychological aspects of addiction through their holistic approach. Each incoming client must complete an initial assessment and an evaluation before treatment can be started.
Short-Term Treatment – 28-Day Intensive Residential Treatment program provides inpatient services to adult men and women. A social detoxification (non-medical) is provided during the short-term treatment if warranted.
Long-Term Treatment – 2-3 year residential treatment program where the individual will learn to transition and live in the world as a sober adult.
Red Rock Recovery Center
Red Rock Recovery Center's licensed treatment programs begin with a comprehensive evaluation, which determines the proper level of care. This individualized assessment helps Red Rock Recovery's staff customize treatment plans as well as diagnose any other co-occurring issues. From this evaluation, each client's primary therapist creates a unique treatment program outlining the goals needed for a lifelong commitment to sobriety.
Red Rock Recovery Center's programs consist of:
Long-Term Recovery
Structured Living
12-Step Recovery
Problem Solving Skills
Family and Social Relationships
Equine Therapy
Additionally, Red Rock Recovery Center provides individual counseling for chemical dependency. The individual counseling occurs weekly to biweekly based on the client's treatment curriculum. If a medical detox is deemed necessary, Red Rock Recovery Center will work with the family and client to make the necessary arrangements.
What Rehab Programs You'll Find in Colorado
Intensive Residential Programs in Colorado
Arapahoe House
Arapahoe House has more than 20 alcohol and drug treatment centers in Colorado. They help 15,000 people each year find hope and recovery from addiction.
The Arapahoe House offers 24‑hour care for people with severe drug and alcohol use disorders. Their intensive residential substance use treatment programs provide an adjustable length of stay tailored to each individual. The residential program focuses on stabilization and preparing for ongoing treatment in a lower level of care, such as outpatient services.
Harmony Foundation
Harmony Foundation, just outside of Estes Park, is an intensive residential treatment program that provides comprehensive, gender specific, drug rehab and alcohol recovery services. All of Harmony's programs are based on an individual assessment that maps out a unique treatment plan—which states goals and objectives for the course of therapy—and a transitional treatment plan—which reflects the client's needs, abilities, strengths, and preferences during the recovery process. Harmony recognizes that drug relapse is possible and strives to create a prevention plan that will work for each client.
Rehabilitation services during the residential program are as follows:
Medical Detoxification
Individual and Group Counseling
12-Step Meetings
Nutritional Evaluation
Auricular Acupuncture
Exercise and Recreational Therapy
Spiritual Assessment
Family Support
Assessment for Aftercare Services
Young Adult Recovery Tract
Intensive Outpatient Programs in Colorado
Shadow Mountain Recovery
Shadow Mountain Recovery provides a continuum of care that offers programs for every level addiction treatment and provides ongoing care. Their balanced approach nourishes the spirit and aids to establish new life patterns through the application of effective therapeutic resources, such as the 12-step recovery philosophy, individual and group counseling, and recreational activities.
Shadow Mountain Recovery's Intensive Outpatient Program (IOP) is offered in the evenings several nights per week. The IOP program is for clients in the early stages of addiction recovery but can function in society. Clients in Shadow Mountain Recovery's IOP need the stabilization of the structured therapeutic process.
CeDAR
CeDAR, the Center for Dependency, Addiction, and Rehabilitation offers comprehensive care for those over the age of 18. CeDAR provides a full spectrum of care, which includes medical stabilization, integrated addiction treatment, support groups, and residential treatment programs.
The standard IOP provided by CeDAR features a psycho-education curriculum that incorporates early recovery concepts as well as life skill building group therapy. Each client is assigned a case manager to emphasize goal setting and to reach objectives. The length of the IOP is 12 weeks and meets several days a week.
A 2015 Colorado Health Institute analysis reveals that twelve counties, most of them rural but also including Denver, have among the highest rate of drug deaths in the U.S. The Center for Disease Control characterizes the drug overdose crisis as an epidemic at the level of cancer, obesity, and heart disease. Addiction, substance abuse, and accidental overdose can happen to anyone. These increasing numbers have Colorado public officials and rehab centers making a great effort to prevent these tragic events from happening.