According to the Substance Abuse and Mental Health Services Administration (SAMHSA), the rate of illicit drug use in Colorado is around 19.3%. This is higher compared to the national rate, which is 14.7%. Additionally, those who are most at risk of this illicit substance use are those 12 years old and above. Eventually, what resulted in this addiction is merely depression. Aside from drugs, alcohol abuse and tobacco smoking are also dominant in the state.
The question is, can Mountain Springs Recovery, a rehab in Colorado Springs, support the community in eliminating substance abuse?
Mountain Springs Colorado: An Overview
Mountain Springs Rehab was founded in 2019 as a private, non-profit organization. With unique, individualized treatment plans that address each client's particular needs, this Colorado rehab facility offers a personalized treatment approach. The finest potential strategy and therapies for the clients are chosen after a thorough assessment by a certified team of experts. Mountain Springs detox in Colorado Springs provides 30, 60, and 90-day programs, while each individual's program length differs. Clients will participate in a variety of therapies using holistic recovery techniques and evidence-based models during this period. For the treatment of trauma and co-occurring disorders, individual and group therapy sessions are based on cognitive behavioral therapy (CBT), motivational enhancement therapy (MET), and eye movement therapy (EMDR). In addition, massage, meditation, relaxation exercises, equine therapy, and hypnotherapy are some of the holistic services available.
In this facility, the team is aware of how many forms of therapy and rehabilitation can help patients recover effectively. Therefore, to assist them to reach their objectives, the team mixes various forms of treatment while providing uplifting and supporting groups in order to overcome obstacles and start new lives.
Find the best treatment options. Call our free and confidential helpline
Housing and Food at Mountain Springs Rehab
The beautiful setting of Mountain Springs Colorado's facilities fosters a calmness that aids in healing. This rehab center, which has just 6 beds, has a small client-to-staff ratio and a close-knit community. Moreover, the rooms are semi-private. Clients share a large bedroom that is furnished with two king-size beds, closets, dressers, an ensuite bathroom, and breathtaking views. As a result, mountain Springs Colorado looks like a ranch but a modern one.
Clients can use the gazebo and mini area outside the campus with a wishing well. With regards to the food, the meals are planned by a dietitian, cooked by an on-site chef, and served by the staff.
Treatment Options
The following levels of care are offered in this rehab in Colorado Springs:
For medication-assisted treatment, take a look at the information below:
In this rehab center, there are many steps being followed to ensure a successful recovery. For example, the treatment could be 30 days, 60 days, or 90 days.
Therapies at Mountain Springs Recovery
The following types of modalities are offered in this facility:
For holistic therapy, take a look at the information below:
Relapse prevention counseling will also be given after a course of treatment and therapy, as well as aftercare support.
Mountain Springs Rehab Payment Options
This facility accepts self-payment and insurance. Some of the accredited health insurance companies are Cigna, Aetna, Blue Cross Blue Shield, UMR, Oxford Health Plans, Beacon Health Options, Humana, and Anthem.
Licenses and Accreditations
Mountain Springs Recovery Colorado is accredited by The Joint Commission.
Mountain Springs Colorado Advantages and Amenities
Mountain Springs Rehab is a device-friendly establishment that recognizes the busy schedules of executives and professionals by permitting laptops, notebooks, and cell phones for working professionals. This means that clients are allowed to continue working while receiving treatment. Additionally, clients can use computers, a scanner, and a fax machine in Mountain Springs Colorado, on a limited basis. Finally, the clients are welcome to do personal business over the weekends and evenings at the center.
Furthermore, along with cozy lodgings, the facility offers a wide range of services, including an outdoor pool, gazebo, fire pit, outdoor terrace, computer lab, gourmet meals, a fitness center, and a recreation area with pool and ping-pong.
Staff at the Facility
The team in this detox in Colorado Springs is composed of medical doctors, clinicians, therapists, and other healthcare professionals.
Christian Small
Dr. Christian Small is the Medical Director of the facility, where he manages both physical and psychological issues. He has experience in family medicine, general psychiatry, and addiction psychiatry. Dr. Christian Small finished his medical and mental health training at UCSD. He is board certified by the American Boards of Family Medicine, Preventative Medicine (Addictions), and Psychiatry. In addition, the top professionals in the field of treatment for mental illness are directly trained and mentored by him.
Brian Lockard
With 8 years of expertise in the Behavioral Health sector, Brian attended the College of Business at Florida Atlantic University. Brian works arduously daily to provide a welcoming environment for individuals who come to MSR seeking assistance, despite being in long-term recovery. Brian is familiar with how a client's experience looks and feels because he has sought aid from treatment himself.
Tiana Rothman
Tiana Rothman is the Clinical Director of the facility. She is a California-licensed marriage and family therapist who was born and raised in Orange County. She relocated to Colorado with my family in order to embark on a new journey. Working with people who have endured chronic trauma and shattered attachment has occupied most of her professional career. She respects people's capacity for resilience as well as their right to make their own decisions. Her passion lies in creating therapeutic programming that concentrates on modifying behavior patterns in order to promote growth and healing.
Find Drug Rehabilitation Centers Near You Anywhere In the US
Addiction Resource team has compiled an extensive list of the top drug rehabilitation facilities around the country. Click on the state you are interested in, and you'll get a list of the best centers in the area, along with their levels of care, working hours, and contact information. Haven't found the rehab you need? Call the toll-free helpline below for professional assistance.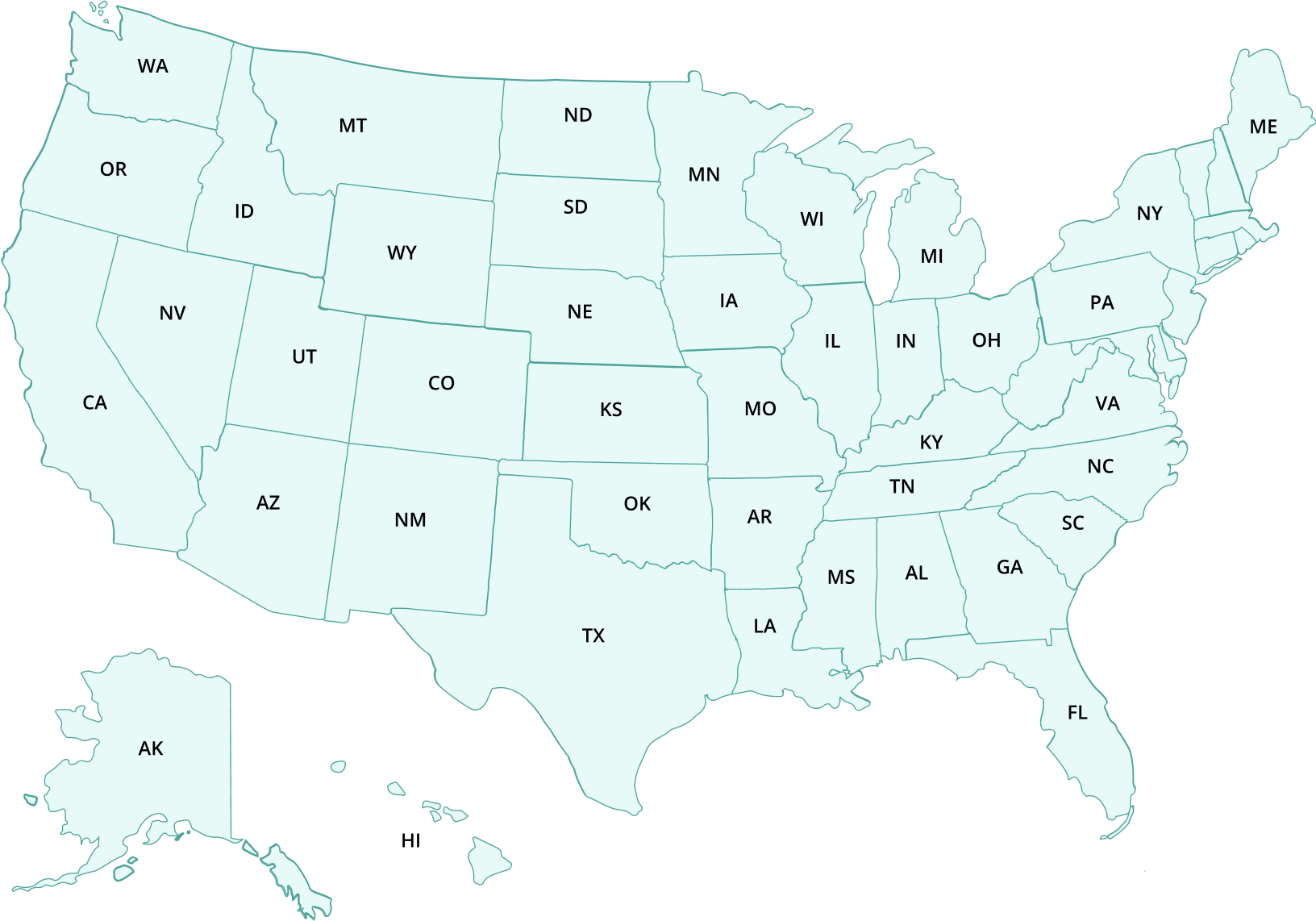 ---
Page Sources
Denver-Aurora-Broomfield, CO | CBHSQ Data. (2014.). Retrieved from https://www.samhsa.gov/data/report/denver-aurora-broomfield-co