Music is known to play a significant role in the lives of most people. Whether it serves for entertainment, relaxation, distraction, or any other objective, it helps people enhance their motivation and concentration to become more productive and better individuals. But what is music therapy, and how can sounds be used as treatment? Learn about the benefits of music therapy and how it improves mental health and overall well-being, especially in individuals struggling with addiction.
What is Music Therapy?
Music therapy is a well-established form of experiential therapy interventions that uses musical instruments and singing to assist patients in their treatment. The experts agree on this music therapy definition and acknowledge its wide range of benefits. Sessions are managed by board-certified music therapists who use music-based experiences to address a patient's needs. It works by strategically designing music experiences to utilize the music elements for therapeutic effects, including rhythm, melody, pitch, form, and instrumentation.
It is a popular method used in medical hospitals, alcohol, and addiction recovery care programs, other clinical settings, and at home to help patients, even with no musical background or education. Evidence suggests that this therapeutic approach is beneficial, both mentally and physically.
This approach is prevalent in Greek mythology and Native American culture. Since both World Wars, it has been used to treat people with psychiatric illnesses and substance abuse disorders at home and in facilities. Following this, many institutions began to offer education in musical therapy, starting from Michigan State University in 1944. It led to the formation of the American Music Therapy Association (AMTA) in 1998, which focuses on increasing the awareness of music therapy definition and services while promoting education and research in this field.
Who Can Benefit From Musical Therapy?
This treatment has proven to help manage various conditions, including stress, anxiety, depression, cardiac disorders, memory issues, autism, Parkinson's and Alzheimer's disease, and schizophrenia. Mental health recovery has a close association with this treatment when it comes to providing therapeutic approaches to help people with substance abuse and mental health disorders.
Due to the diverse nature of music, the effects of musical therapy benefit many individuals. It is often used to alleviate conditions like depression. According to one clinical study, this approach helps in modulating moods and emotions in depressed individuals. It is helpful to manage depressive symptoms and offers short-term benefits to people with different depressive disorders. Moreover, it helps people in alleviating stress and improving their emotional health and functioning.
Trauma patients also benefit from this approach as the therapists connect with the patients at a level where they can better communicate their inner thoughts and emotions, promoting long-term healing. When using music therapy for addiction, patients can acknowledge their negative feelings, form coping mechanisms, and alleviate stress. Based on the research about using music in substance abuse treatment programs, it serves as a complementary approach to other primary treatments, thus improving positive outcomes.
Types of Musical Therapy
There are mainly two types of this holistic treatment: active and receptive interventions.
Active
In this, a patient is involved in some kind of music-making. It is an experiential method that involves both the patient and therapist playing musical instruments and singing. Different techniques are dancing, improvising songs, listening to music, writing song lyrics, learning to play an instrument, and singing along to pre-recorded songs.
As stated by the AMTA, this intervention can help achieve increased self-esteem, decreased agitation, improved interpersonal relationships, and enhanced motivation.
Receptive
It is a listening-based method that focuses on listening to live or pre-recorded music or responding to melodies through dancing or other movements. Receptive intervention helps in decreasing depression and anxiety, reducing pain, and improving mood.
Both interventions help build a supportive relationship between patients and their therapists, which offers an outlet to express emotions or feelings they may otherwise have trouble expressing. Some board-certified therapists may go for the combined approach that involves both active and receptive music therapies. According to one study, receptive intervention may provide therapeutic effects faster, but active intervention may have a higher peak effect.
What Happens During a Treatment Session?
Before the first session begins, an assessment is arranged – the first meeting between a therapist and a client where the therapist gathers information about the client. A therapist may focus on the client's emotional and physical health, cognitive skills, social functioning, communication and physical abilities, musical background and skills, and trauma history and triggers. Following this, they may work with medical professionals to evaluate the client's development behavior and address the issues. With these assessments, therapists work on setting milestones and cognitive and developmental goals and determining if a client will get the most benefit from a home-based one-on-one session, a group session, or both. Finally, they choose a certain form of music that can help patients improve their mood and mental health.
Though no two sessions are the same, they share certain components, which may differ based on the client's age, setting, or clinical population. Typically, a session begins with formal openings, including singing a hello song, asking questions in a group session, or reviewing what happened in the previous session. Following this, the therapy incorporates multiple interventions which enable patients to sing or play instruments, create music in the moment, or perform musical movement activities. Like the opening, every session has a closing too, including a closing song, a take-home message, check-in or around, or a recap of what happened during the session.
Benefits Of Music Therapy
As mentioned earlier in the music therapy definition, this approach can help an individual in many ways: emotionally, psychologically, socially, cognitively, and physically.
The Major Benefits of Music Therapy, According to the AMTA, Include:
Undergoing this treatment helps people who have developmental or learning disabilities strengthen motor skills and improve communication skills. Self-expression is a part of this approach which allows people to express themselves creatively.
This therapy greatly helps in alleviating stress, anxiety, and depression.
The effects of music therapy also help with pain management, such as controlling headaches, back and neck pain, etc.
Group therapy helps in increasing social interactions and forming stronger connections with other members of the group.
Older adults who use this therapeutic approach get aid in memory loss and become able to recall old memories or remember phrases.
Research has shown an association between addiction and low self-esteem. When creating a piece of music, addicts get help in regulating negative emotions, improving self-esteem, and enjoying life.
Years of research have been performed on the music therapeutic benefits and uses. Significant findings from the clinical studies have shown that the effects of music therapy are positive and powerful for people with anxiety issues, sleep disorders, physical health problems, and diseases like cancer.
Music Therapy for Addiction Treatment
According to the study about the clinical use of this treatment in consultation-liaison psychiatry, it is recognized to play a pivotal role as a complementary approach along with formal techniques of battling addiction. Research has shown that using the musical treatment for addiction helps patients break free from the burden of substance abuse by easing tension, relaxing naturally, and feeling better about themselves.
Major Benefits of Music Therapy for Addiction Treatment Include:
Communication - promotes group communication and improves non-verbal expressions
Stress relief and relaxation - music activities have a calming and relaxing effect on the mind
Motivation to quick recovery - helps develop positive feelings which promote the desire to get the addiction treatment quickly
Physical rehabilitation - aids with pain management and encourages movement
Limitations For The Use
Though there are various positive outcomes and benefits of music therapy for addiction treatment, this approach has certain limitations.
Below Are Some of These Limitations:
It should only be provided as a complementary treatment in conjunction with standard treatment modalities for substance abuse and mental health disorders.
It should only be provided by a board-certified therapist who has a formal degree in musical treatment education program.
Some melodies might be related to negative emotions or feelings for some patients. In that case, this approach may not work for everyone.
This therapy might not be for everybody. It may trigger relapse or negatively affect the treatment process in some cases.
How Can One Begin Using It?
Musical treatment has shown to be beneficial in various forms of addiction treatment and mental health treatment. When used together with other treatments, there are many music therapeutic benefits that help a patient achieve recovery during short- or long-term addiction treatment programs.
Nowadays, many associations and therapists worldwide work in education, private care, and social care. Therefore, if anybody feels that they or their loved ones can get help from this therapy, they can contact the drug addiction counselors and incorporate it in their treatment process.
Note that this treatment is only used together with other therapies and medications. If one hasn't gone through the detox phase yet, it's worth considering going to inpatient rehab. After successful rehabilitation, musical treatment can be used as a form of aftercare or outpatient treatment.
Find Drug Rehabilitation Centers Near You Anywhere In the US
Addiction Resource team has compiled an extensive list of the top drug rehabilitation facilities around the country. Click on the state you are interested in, and you'll get a list of the best centers in the area, along with their levels of care, working hours, and contact information. Haven't found the rehab you need? Call the toll-free helpline below for professional assistance.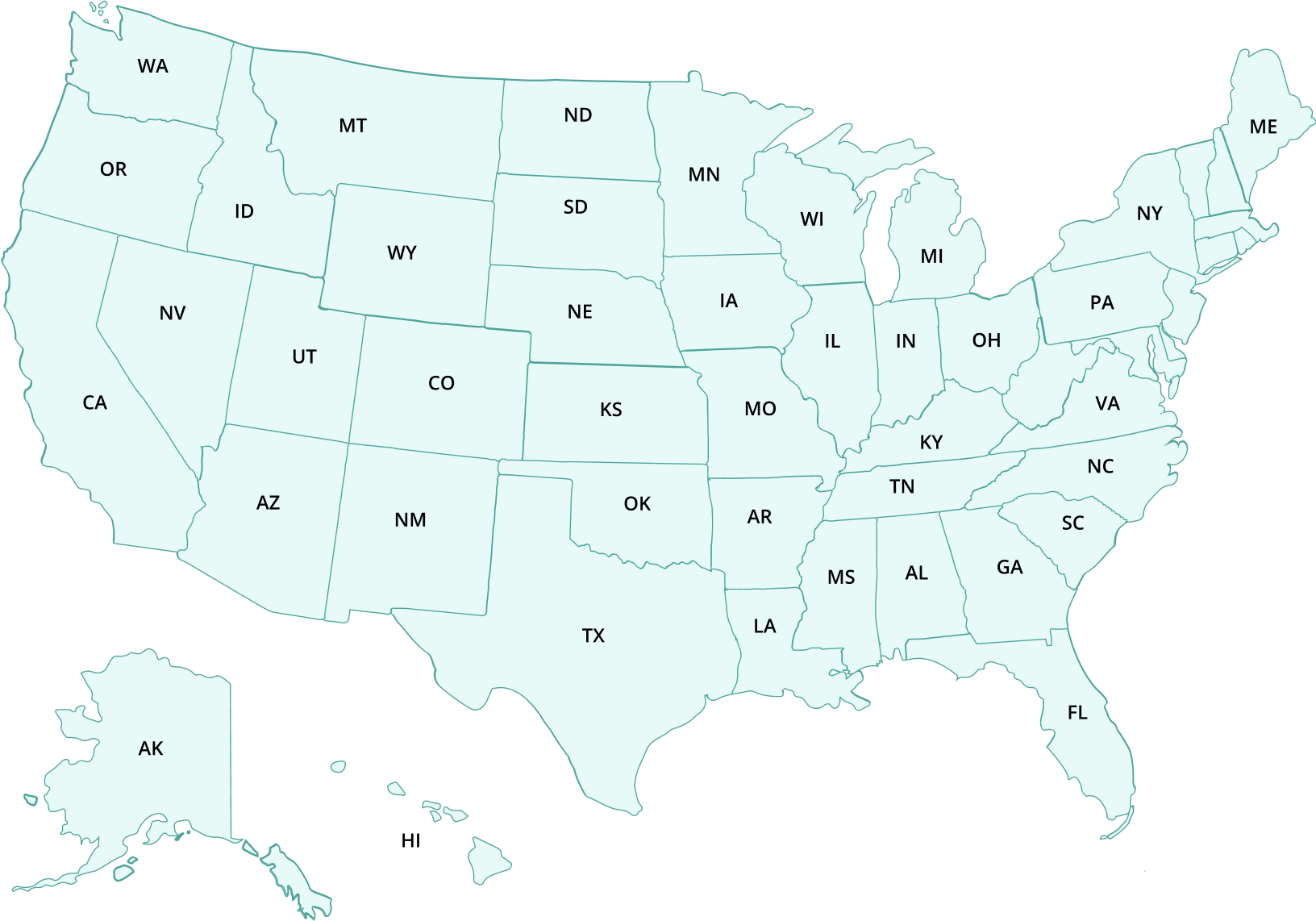 Find the best treatment options. Call our free and confidential helpline
---
Page Sources
Leubner, D., & Hinterberger, T. (2017). Reviewing the Effectiveness of Music Interventions in Treating Depression. Frontiers in psychology, 8, 1109. https://www.ncbi.nlm.nih.gov/pmc/articles/PMC5500733/
Atiwannapat, P., Thaipisuttikul, P., Poopityastaporn, P., & Katekaew, W. (2016). Active versus receptive group music therapy for major depressive disorder-A pilot study. Complementary therapies in medicine, 26, 141–145. https://doi.org/10.1016/j.ctim.2016.03.015
Sharda, M., Tuerk, C., Chowdhury, R., Jamey, K., Foster, N., Custo-Blanch, M., Tan, M., Nadig, A., & Hyde, K. (2018). Music improves social communication and auditory-motor connectivity in children with autism. Translational psychiatry, 8(1), 231. https://doi.org/10.1038/s41398-018-0287-3
Aalbers, S., Fusar-Poli, L., Freeman, R. E., Spreen, M., Ket, J. C., Vink, A. C., Maratos, A., Crawford, M., Chen, X. J., & Gold, C. (2017). Music therapy for depression. The Cochrane database of systematic reviews, 11(11), CD004517. https://doi.org/10.1002/14651858.CD004517.pub3
Aletraris, L., Paino, M., Edmond, M. B., Roman, P. M., & Bride, B. E. (2014). The use of art and music therapy in substance abuse treatment programs. Journal of addictions nursing, 25(4), 190–196. https://doi.org/10.1097/JAN.0000000000000048
Jasemi, M., Aazami, S., & Zabihi, R. E. (2016). The Effects of Music Therapy on Anxiety and Depression of Cancer Patients. Indian journal of palliative care, 22(4), 455–458. https://doi.org/10.4103/0973-1075.191823
Moreno-Morales, C., Calero, R., Moreno-Morales, P., & Pintado, C. (2020). Music Therapy in the Treatment of Dementia: A Systematic Review and Meta-Analysis. Frontiers in medicine, 7, 160. https://doi.org/10.3389/fmed.2020.00160
Geretsegger, M., Mössler, K. A., Bieleninik, Ł., Chen, X. J., Heldal, T. O., & Gold, C. (2017). Music therapy for people with schizophrenia and schizophrenia-like disorders. The Cochrane database of systematic reviews, 5(5), CD004025. https://doi.org/10.1002/14651858.CD004025.pub4
Rafieyan, R., & Ries, R. (2007). A description of the use of music therapy in consultation-liaison psychiatry. Psychiatry (Edgmont (Pa. : Township)), 4(1), 47–52. https://www.ncbi.nlm.nih.gov/pmc/articles/PMC2922391/