There is no denying that addiction treatment has come a long way. Therapies, such as Transcranial Magnetic Stimulation, allow the patient to receive treatment in a way that does not involve more drugs or invasive procedures. It is considered to be effective for treating both addiction and mental illnesses. Learn what TMS is, why it's done, how TMS works, conditions it can be used for, its cost, whether it's covered by insurance or not, side effects, and more.
What Is TMS Therapy?
Transcranial Magnetic Stimulation (TMS), also known as repetitive transcranial magnetic stimulation (rTMS), is a non-invasive medical procedure that uses magnetic pulses at specific brain regions. Magnetic pulses pass through the patient's skull and stimulate brain cells, which improves communication between different parts of the brain.
TMS Therapy is a medical procedure that was created for and is still mainly used in the treatment of major depressive disorder, which can greatly affect a patient's mental health. Patients who struggle with depression, and don't feel better by taking medication, can use this treatment as an alternative.
This medical treatment is not only FDA approved for treating depression, but it is also approved for treating major recurring headaches. In addition, as of 2018, it is also approved for patients suffering from a mental health disorder called obsessive-compulsive disorder (OCD). So patients that haven't responded to antidepressants or medication can use TMS Therapy as well. Patients can discuss this with their physicians to see if they're eligible for the treatment.
This therapy is usually done when first-line treatments such as addiction treatment medication, therapies, ECT, and self-help activities are not effective on an individual.
How Does TMS Work?
A physician in charge will administer the treatment in the privacy of their office, so it's a comfortable experience for the patient. During the TMS Therapy, an electromagnetic coil is placed near the brain area, responsible for mood regulation. The coil sends out a magnetic pulse that stimulates the nerve cells in the brain. The overall stimulation has a lasting effect on brain functioning that helps depression symptoms. It does not require anesthesia and is well-tolerated, as compared to other treatments, such as ETC.
The treatment specialists also use this treatment for the symptoms that are associated with addiction. It can help the individual stimulate their brain, reduce cravings, and return control over their mood. The use of this therapy has also shown positive results in fighting cravings.
Uses Of Transcranial Magnetic Stimulation
Because it isn't very widely available worldwide, and there is new research on the treatment every day, it is not very popular.
So, what is TMS therapy even used for? Like psychodynamic interventions and other behavioral therapies, It is used for various mental illnesses, such as bipolar disorder, schizophrenia, anxiety, and depression. It is also used to treat individuals who are suffering from substance abuse.
TMS Therapy For Depression
This treatment uses magnetic pulses to affect the limbic system, responsible for regulating cravings in the brain and helps an individual to recover. The therapy reboots the brain network in the affected areas. The reboot speeds up the recovery and also addresses mental health issues, such as depression. One factor that makes it a safe treatment is that it only operates to a limited depth inside the brain.
Since patients with depression have increased abnormal prefrontal cortex function, TMS therapy for depression has proved to be very effective. A study from 2015 has shown that TMS can effectively inhibit abnormal activity and bring it down to a "normal" level.
TMS for Addiction
When a patient is on the road to recovery from addiction, they deal with many withdrawal symptoms. One of the major withdrawal symptoms people deal with is depression. Depression may creep up unexpectedly and become very difficult to cope with. If the patient doesn't benefit from traditional medicine, they may try TMS therapy to counter the symptoms. Since it also helps reduce cravings and helps the patient regain control, it can significantly help with the entire withdrawal journey.
TMS For Meth Addiction
A double-blind, randomized trial published in the US National Library of Medicine National Institutes of Health found a significant decrease in craving and withdrawal symptoms after ten days of rTMS treatment. The study proved that rTMS also acts as a prospective tool against withdrawal syndrome.
Further, meth detoxification is also possible when high-frequency targets the left dorsolateral prefrontal cortex.
TMS For Coke Addiction
According to a US National Library of Medicine National Institutes of Health study, TMS reduces cocaine craving. 11 out of 16 people who received the treatment for cocaine addiction did not experience the symptoms after one month of therapy. On the other hand, only three of the group who received standard treatment were free from their symptoms in the same time frame.
According to a study mentioned above, the deeper stimulation of the magnetic field associated with it has the odds of obtaining long-lasting effects, such as reducing drug consumption and craving. In addition, this treatment has also been found to be effective in treating psychological and behavioral patterns of cocaine addiction.
TMS For Alcohol Dependence
RTMS is known as a safe and effective way to get rid of alcohol addiction. This therapy calms the area of the brain, which causes a craving for alcohol. So, if someone is trying to detox from alcohol, this therapy helps them become successful by reducing the cravings. Along with this, the likelihood of relapse is also reduced.
TMS For Nicotine Addiction
People struggling with nicotine addiction find it hard to quit because nicotine releases more dopamine in their brains than they would have in regular life. If they stop smoking, they immediately feel a dip in their dopamine levels and may feel symptoms of depression and have trouble with their cravings.
TMS can also help fight nicotine addiction and found that since it targets the prefrontal cortex, it can help most patients fight nicotine cravings long enough for them to go through the withdrawal process. The study showed that the people that received this type of therapy experienced reduced cravings compared to those that received the placebo.
TMS Therapy Success Rate
Since TMS Therapy for depression is the most common use, most of the research and studies conducted have been focused on how successful it is at treating depression. Although other studies are still being conducted on the TMS therapy success rate for other conditions, for now, there are only significant studies on the effectiveness of treating depression. For example, a Stanford University study from 2020 showed that the TMS therapy success rate could lie around 90% as the subjects in the study were very responsive to the treatment. However, that's not always the case. Other studies, like one from 2017, showed a response rate of around 63%. So the success depends on the patient and their symptoms.
Magnetic Stimulation Procedure
Since this isn't a "traditional" way of treatment and is something many people don't really know a lot about, it can sometimes get a little confusing to figure out what it is and how it works. Below are some of the most commonly asked questions about TMS that most people ask when doing research about the treatment.
When Does TMS Start Working?
A TMS treatment course includes daily sessions for around 4-6 weeks. The initial appointment lasts for about 60 minutes, while the following sessions go for around 20-40 minutes. As the treatment continues, the type of devices and the amount of stimulation changes depending on one's symptoms.
What Will Happen During Each Session?
During the session, the patient will sit in a comfortable chair with earplugs and a magnetic coil placed on the head. When the machine is turned on, the individual will hear clicking sounds and experience a tingling sensation in the head.
The procedure will last for around 40 minutes, and the individual might feel some scalp discomfort (during and afterward).
Side Effects Of TMS Therapy
Since it is a non-invasive treatment, it is considered safe and well-tolerated.
However, It Causes Some Side Effects, Including:
Scalp discomfort
Mild headaches
Spasms
Lightheadedness
Twitching of facial muscles
The most severe side effect of TMS treatment is a seizure. But the risk of this effect is very low. If a patient experiences any of the above transcranial magnetic stimulation side effects, the doctor will either adjust the stimulation level or recommend over-the-counter medications.
Further, the Persons Who Should Not Undergo This Therapy Include:
Pregnant women
Taking medications, including herbal, vitamins, OTCs, or prescription
Having a history of seizures
Have implanted medical devices, such as stents, magnetic implants, stimulators, electrodes, coils, bullet fragments, or other metal devices
Transcranial Magnetic Stimulation Costs
Transcranial magnetic stimulation costs can vary depending on the country and state you're in, the healthcare provider in question, and the patient's insurance plan. Generally, patients should still expect to pay anywhere from $6,000 to $12,000 in transcranial magnetic stimulation costs per course. However, per session, the costs may amount to anywhere from $60-$160. The higher percentage their insurance covers, the less they'd have to pay out of pocket.
Seeking Therapy Nearby
When it comes to seeking treatment for addiction, there is no remedy that works for everyone. Some get help from first-line treatments, such as medications and more, while others rely on EMDR treatment or even music therapy, but some people are unable to tolerate the side effects caused by OTCs and ECT therapy. However, Transcranial Magnetic Stimulation (TMS) therapy works for them.
The individual can look out for a dedicated facility near them, and the treatment facility will connect with the patient to provide the required treatment.
Find Drug Rehabilitation Centers Near You Anywhere In the US
Addiction Resource team has compiled an extensive list of the top drug rehabilitation facilities around the country. Click on the state you are interested in, and you'll get a list of the best centers in the area, along with their levels of care, working hours, and contact information. Haven't found the rehab you need? Call the toll-free helpline below for professional assistance.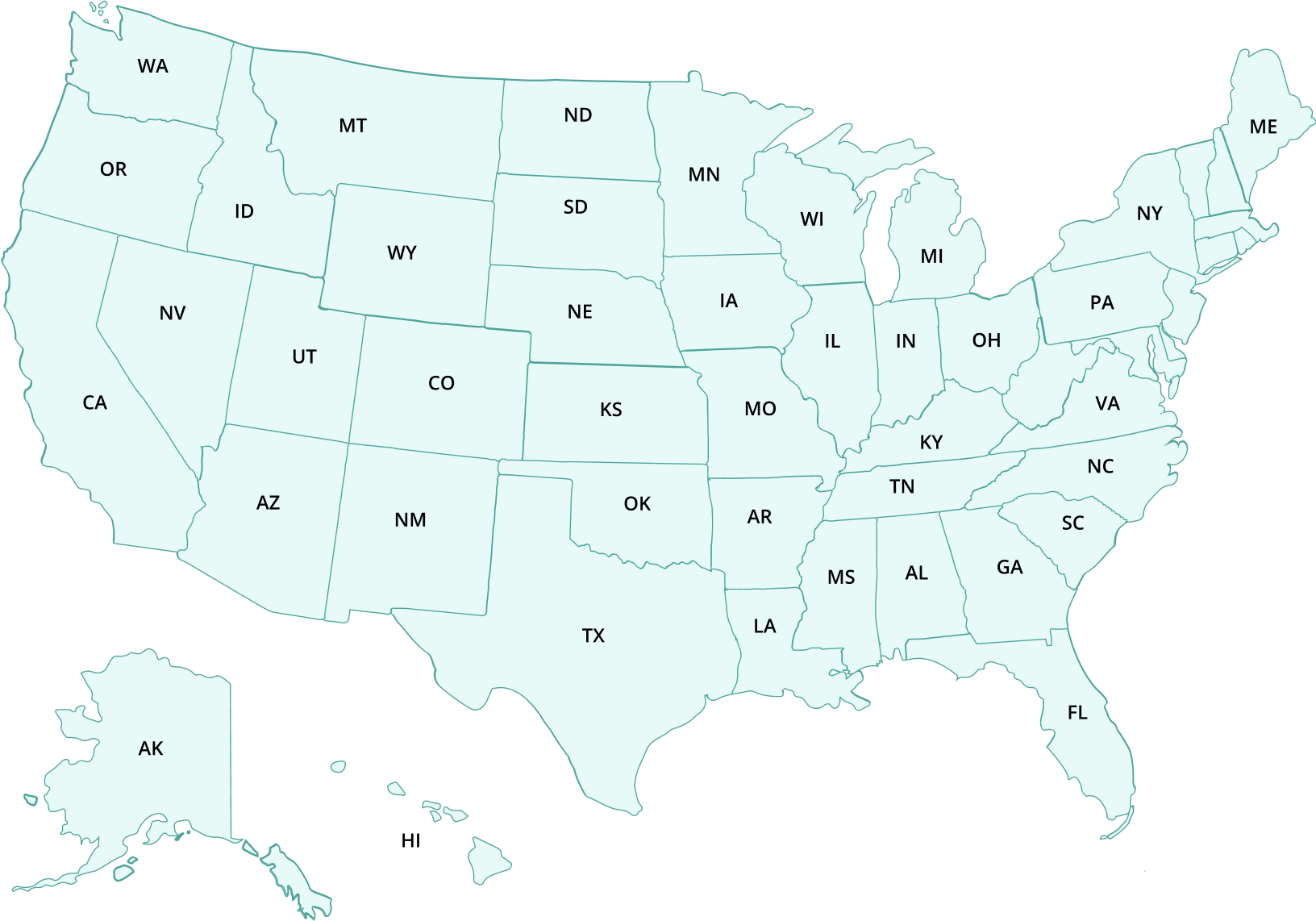 Find the best treatment options. Call our free and confidential helpline
---
Page Sources
U.S. Food and Drug Administration, 2018, News Release https://www.fda.gov/news-events/press-announcements/fda-permits-marketing-transcranial-magnetic-stimulation-treatment-obsessive-compulsive-disorder
Janicak, P. G., & Dokucu, M. E. (2015). Transcranial magnetic stimulation for the treatment of major depression. Neuropsychiatric disease and treatment, 11, 1549–1560. https://www.ncbi.nlm.nih.gov/pmc/articles/PMC4492646/
Barth, K. S., Rydin-Gray, S., Kose, S., Borckardt, J. J., O'Neil, P. M., Shaw, D., Madan, A., Budak, A., & George, M. S. (2011). Food cravings and the effects of left prefrontal repetitive transcranial magnetic stimulation using an improved sham condition. Frontiers in psychiatry, 2, 9. https://www.ncbi.nlm.nih.gov/pmc/articles/PMC3089991/
Liang, Y., Wang, L., & Yuan, T. F. (2018). Targeting Withdrawal Symptoms in Men Addicted to Methamphetamine With Transcranial Magnetic Stimulation: A Randomized Clinical Trial. JAMA psychiatry, 75(11), 1199–1201. https://www.ncbi.nlm.nih.gov/pmc/articles/PMC6583874/
Bolloni, C., Badas, P., Corona, G., & Diana, M. (2018). Transcranial magnetic stimulation for the treatment of cocaine addiction: evidence to date. Substance abuse and rehabilitation, 9, 11–21. https://www.ncbi.nlm.nih.gov/pmc/articles/PMC5967377/
Li, X., Hartwell, K. J., Owens, M., Lematty, T., Borckardt, J. J., Hanlon, C. A., Brady, K. T., & George, M. S. (2013). Repetitive transcranial magnetic stimulation of the dorsolateral prefrontal cortex reduces nicotine cue craving. Biological psychiatry, 73(8), 714–720. https://www.ncbi.nlm.nih.gov/pmc/articles/PMC3615051/
Cole, E. J., Stimpson, K. H., Bentzley, B. S., Gulser, M., Cherian, K., Tischler, C., Nejad, R., Pankow, H., Choi, E., Aaron, H., Espil, F. M., Pannu, J., Xiao, X., Duvio, D., Solvason, H. B., Hawkins, J., Guerra, A., Jo, B., Raj, K. S., Phillips, A. L., … Williams, N. R. (2020). Stanford Accelerated Intelligent Neuromodulation Therapy for Treatment-Resistant Depression. The American journal of psychiatry, 177(8), 716–726. https://pubmed.ncbi.nlm.nih.gov/32252538/
Magavi, L. R., Reti, I. M., & Vasa, R. A. (2017). A review of repetitive transcranial magnetic stimulation for adolescents with treatment-resistant depression. International review of psychiatry (Abingdon, England), 29(2), 79–88. https://pubmed.ncbi.nlm.nih.gov/28306351/