Vermont – the home of vast wooded areas, mountain areas and maple syrup. One of the smallest states in the U.S. holds the proud title of being the first who outlawed slavery. Furthermore, Vermont is considered to be one of the healthiest places in the U.S. to live in. However, there is a different, not at all shiny side of the medal when it comes to Vermont residents – high rate of drug abuse is taking its toll in the past few years, with 70 adults out of 1000 who struggle heroin addiction. Here are some of the best drug rehab centers in "Heroin capital of America".
Top 5 Rehab Centers in Vermont
BAART St. Johnsbury
Throughout Vermont, this multi-service organization provides opioid addiction treatment and rehabilitation. BAART integrates and combines medication-assisted and evidence-based treatment with counseling and behavioral services. This has proven to be a successful approach in treating many patients.
BAART Programs include the following:
Opiate Treatment Programs
Behavioral Health Services
Integrated Primary Care
Medication Assisted treatment includes the combined use of medications and individual/group counseling. BAART medication assisted treatment programs offer:
Comprehensive medical and psychosocial assessment
Methadone Maintenance and Detoxification
Buprenorphine Treatment
Individualized Substance Use Disorder Counseling
Life skills education
Group Therapy
Addiction Education
Random urinalysis and breathalyzer testing
Relapse Prevention and aftercare
The results show that patients who participate in BART Programs for opioid use disorder treatment reduces or completely eliminates illicit drug use. When it comes to quality and level of care, BAART is highly rated from the third-party auditors like CARF, the Rehabilitation Accreditation Commission.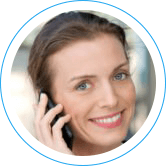 Hope Without Commitment
Find the best treatment options.Call our free and confidential helpline
Spring Lake Ranch
Located in Green Mountains of Vermont, Spring Lake is a therapeutic community for people struggling with addiction.
On the Ranch, every person is treated as a respected contributor to the community and not as a patient.
Along with every day work on the ranch, users attend counseling sessions, and they can be provided with medications if needed.
The community counts of 70 users who work in small groups with the staff. Their main job is to take care of the farm and animals. People are divided into four groups who work five hours a day. They take care of animals and tend the garden. Users can also help in the kitchen and participate in holiday preparation. Another crew works in the woods. Other activities available to members of the Ranch community include:
Furniture repairmen
Painting
Landscaping
Sewing
Residents can also participate in a number of recreational activities such as hiking, skiing, canoeing, swimming, camping, exercising in a gym and playing basketball or tennis.
Involvement in the farm activities can be beneficial for addicts to develop the sense that they are a part of the group and they contribute to the society.
Every week, residents have team meetings with the team leader, house advisor, and resident advocate, where they can discuss further plans how they deal with the symptoms of addiction. The main purpose of those meetings is for residents to learn how to recognize the triggers and how to deal with them.
Residents live in small communities of eight people. Each house has its own House Advisor who lives there and participates in all activities.
Valley Vista
Valley Vista is a nationally recognized and CARF (Commission on Accreditation of Rehabilitation Facilities) accredited institution for providing the highest level of care to persons who suffer from substance abuse disorder and co-occurring mental health conditions.
The team involved in Valley Vista recovery programs consists of experts in psychology, medicine and certified addictionologists with over 30 years of experience.
A continuum of care provided by Valley Vista includes the following services:
A special part of Valley Vista is Educational Programming,staffed by Vermont Agency of Education recognized educators who are doing their best to keep adolescent patients involved with their course of study. A 24/7 supervision is provided by certified recovery experts.
This addiction treatment facility offers different inpatient programs: For Men, Women and Adolescents. No matter the program type, each part of it is carefully constructed and closely monitored. The environment in which the entire process is held is very relaxing, intimate and provides a feeling of safety and protection in patients.
Each of these inpatient programs covers every step of recovery from medically supervised detoxification to aftercare planning. The length of stay depends on the program and individual needs. For women the average is 26 days, for men it is 24 days and for adolescents 45-60 days (sometimes up to 90).
Valley Vista accepts insurance from all major insurance companies, but there is always room for new agreements.
Teen Challenge New England and New Jersey
This institution exists to bring life-changing hope to addicts and their families. This mission statement by Teen Challenge is consistently respected and implemented. By offering comprehensive Christian faith-based comfort, clinical counseling and life-coaching, Teen challenge helps teens and their families and opportunity to get back on track and live a fulfilled life.
Teen challenge is a 15 month residential drug and alcohol program for men and women aged 18 or older. For those who suffer from addiction and want to start a way to recovery, there are many modalities in available treatment programs, but the thread which connects all of them is the pure and strong belief in God.
Teen Challenge offers long term recovery homes for more than 400 18-year-olds and above. Moreover, many different drug prevention programs are conducted for children, youth in school and local communities.
What separates this addiction treatment center from most others is that not only does it help in substance abuse cessation, but it also prepares its clients for future endeavors and challenges by offering graduate programs and GED or HiSet diploma. Apprenticeship in the campus after 15 months is designed in a way which focuses on gaining skills for success. Job Skills Training is also a vital part of the entire recovery process.
The detoxification of applicants before the residential treatment program is encouraged.
Brattleboro Retreat
Brattleboro Retreat is located in southern Vermont, and represents a private campus which offers help to those who suffer from depression, alcohol or drug addiction, bipolar disorder, anxiety, or a dual diagnosis disorder. Everyone who needs help can find exceptional treatment at this rehab center, conducted as inpatient treatment, intensive outpatient treatment, residential care for children and adolescents and innovative counseling services.
When it comes to alcohol and drug addiction treatment programs, a wide range of services is provided, including variations from short-term hospitalizations to outpatient counseling:
Co occurring disorders – inpatient (hospital) care for those who seek addiction treatment and suffer from co-occurring mental health issues (anxiety, depression etc.)
Adolescent Inpatient Program – for young people (13-18 years of age) who suffer from substance abuse, behavioral or mental health issues.
Birches Treatment Center – serves as a "step down" from inpatient or residential treatment, includes Partial Hospitalization and Intensive Outpatient Program (with group therapies monitored by experienced psychiatrist as an essential part)
Starting Now Outpatient Addiction Services – helps in managing addictive illness, by combining SMART (self-management and recovery training) recovery and individual, group, cognitive or behavioral therapy, as well as experiential activities.
As a member of the Ivy League Hospitals network, this treatment center is accredited by various state and national organizations, like The Joint Commission. The Brattleboro is also a practicum site for many college and university programs.
The Brattleboro Retreat accepts insurance from over 100 national and regional insurance companies, most managed care payers, as well as Medicaid and Medicare.
What rehab programs you will find in Vermont
Opiate Treatment
Opiate abuse is a worldwide problem, and Vermont offers exclusive addiction treatment programs with a vast number of amenities for the clients. Opioid detoxification is usually done in a controlled and safe, medically supervised environment. Depending on the treatment center, there is a medical detox, rapid detox or methadone detox.
After the detox, patients attend counseling treatments, often combined with medication-assisted treatment (MAT) such as methadone maintenance. By using MAT, the patient's need for another opioid drug is decreased.
There are approximately 22 opiate addiction rehab centers in Vermont, some of which are West Ridge Center for Addiction Recovery and Brattleboro Comprehensive Treatment Center.
Drug Addiction Treatment for Women
Women are especially vulnerable when it comes to substance abuse, because they tend to use medication to overcome some personal difficulties more than men. Drug and alcohol addiction impact greatly not only on women, but their children and familiese too. A woman can be a victim of different kinds of physical and psychological abuse, or become pregnant while under the influence of a certain substance. Vermont offers treatment options intended only for women. Some of these kinds of treatment programs in Vermont are conducted in Phoenix House or Howard Center.
Law enforcement of Vermont is very concerned with the vast number of drug dens in Vermont communities. These dens are formed by people who have substance abuse problem and live in abandoned homes. Besides heroin, cocaine and methamphetamine, marijuana use is also widespread across the state. Vermont has an intensive anti-drug campaign, support centers and rehab centers which cooperate and help those in need to recover from addiction.