It might come as a surprise that Jews are by far the biggest target of anti-religious hate crime in the States,
according to FBI's stats
.
And when we talk about a rehab center, where a bunch of people who are already having a hard time because of withdrawal symptoms, feelings of being lonely and rejected, and the aftermath of substance abuse, the bias can be off the charts.
When you want to enter a rehab, the last thing you want to experience would be a psychological (and in some cases even physical) torture by others, only because of your religion. On top of that, being with people of your religion and cultural background gives an unbound sense of safety and connectedness.
This is why designated Jewish drug rehab centers can be the ideal choice for kicking your addiction, getting the best therapeutic treatment, and beginning a healthy, happy new life.
What is a Jewish Drug Rehab?
Jewish drug rehabilitation implies a particular type of faith-based recovery and treatment center that offers certain unique services and therapy programs to Jewish addicts seeking help. Though services may be provided primarily to those of Jewish background, services may also be given to a wider range of individuals – mostly other minorities – seeking treatment and therapy.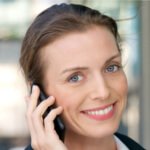 Hope Without Commitment
Find the best treatment options. Call our free and confidential helpline

Such rehabilitation programs focus on retraining and retooling individual's thought processes and daily lives so that they may lead healthier and more productive lifestyles and make better choices. Jewish drug rehab programs often combine the general and widely accepted the 12-step theory of drug rehab with particular additional tenets from the Torah.
This type of treatment is shown to be effective through integrating people's heritage and cultural/religious backgrounds with unique drug rehabilitation teachings and therapy techniques.
The exact organization of a Jewish drug rehab program is dependent on the provider and the exact rules and objective of the center. Services range from detox, individual and group therapy courses to grief counseling programs, workshops to improve those who suffer from anger management issues and those who suffer from relationship problems.
Additionally, Jewish drug rehab centers may offer trauma management and guidance programs as well as relapse prevention programs and courses. Such counseling sessions, workshops and support groups stay attuned to the needs of the Jewish community through their unique faith-based approach which works in conjunction with principles of the Jewish faith.
The opportunity to meet fellow addicts from a Jewish background may allow for an individual connection and sense of belonging. Support groups with Jewish people suffering similar problems and working hand in hand with guidance counselors and those who understand the Jewish faith helps addicts feel a sense of solidarity with those involved in their recovery; patients and staff alike.
Jewish drug rehab programs provide more than just the traditional detox and counseling session. Working in conjunction with Jewish philosophy and ideas provides a unique backing for recovery, which has shown itself to be more efficient in targeting the needs of Jewish addiction sufferers.
Jewish rehab centers work not only on the problem of addiction but the entire framework of self-worth, identity, faith and spirituality contributing to a Jewish individual's overall sense of well-being.
Treatment is monitored carefully, and aftercare opportunities are frequently provided to prevent relapse and encourage follow-ups to meet the needs of patients as they begin their journey outside initial recovery.
The primary services offered at Jewish drug rehab centers include drug help, addiction assistance, detox regimens and programs, counseling and intervention support. Several Jewish drug rehab centers combine their mission of helping individuals get clean and stay clean with instilling awareness of the role of faith and religion during and after recovering from addiction.
The approach of such rehab centers places heightened confidence and conviction in the role the Jewish faith will play in people's overall wellbeing. Learning life lessons through Jewish religious teachings in correlation with rehabilitation, grief and counseling programs provides a two-fold positive effect on the lives of many Jewish sufferers.
Alternately, those who do not have a Jewish background are often welcomed into such programs to see how such teachings may work in partnership with general rehab recovery.
Sponsorship and Networking
After successful rehab program completion, individuals are encouraged to work with outreach specialists, fellow recovering addicts and sponsors to feel a strong sense of community through the Jewish faith. Many community activities are offered through such organizations, making it easier to stay in touch and feel a sense of ease and familiarity with those associated with one's recovery.
Each Jewish rehab facility is sponsored by the National Alcoholism and Substance Abuse Information Center (NASAIC). Under such sponsorship, a certain exact protocol is maintained to ensure quality services, accurate record keeping in a formal database, a proper chain of command and a well-structured networking system between Jewish drug rehab organizations across America.
Chabad – A Reputable Treatment Center
Among the lead Jewish rehabilitation facilities in the nation is the Chabad Residential Treatment Center. Founded in 1972, the Chabad treatment center specializes in the recovery and wellness of Jewish men across the country.
Chabad Residential Treatment Center's teachings and approach works under the applied strategies of the National Institute on Drug Abuse in Washington D.C. Specializing in the treatment of men from greatly varied backgrounds, Chabad has maintained a higher success rate than the national average with many more successful rehab program graduates over the years.
The goal at Chabad is primarily focused on ensuring long-term success through their distinctive approach. The Chabad Residential Treatment Center combines clinical and therapeutic teachings with the integration of religious teachings tailored to reach individuals in need of spiritual and personal growth. Chabad is uniquely set apart from other rehab centers through their particular focus on getting to know patients individually and tailoring counseling and regimens on behavioral and spiritual modifications to each specific person.
However, one goes about choosing a rehabilitation center that best fits their needs for recovery and is conveniently located. Jewish rehabilitation centers are heavily networked and available in each U.S. state.