Georgia is one of the nation's top states for business and is the 9th most populous state. Despite the good economy, Georgia faces drug and alcohol addiction just like the rest of the nation. There is a better option—by recognizing addiction, individuals are given a chance to transform their life, or their loved one's life, from bleak to bright. Read more about treatment options in some of Georgia's top-rated rehabs.
Top 5 Rehab Centers in Georgia
Purple
Purple is an intensive recovery service for men. It is a 4–6-month residential program that encourages a long-term recovery through its progressive step-down plan. Purple is located in Atlanta and includes group challenges, personal responsibility, and brotherhood. Purple's evidence-based residential program immerses an individual with positive, sober living.
Each person participates in a daily morning reflection, life skills development, and five weekly intensive group sessions that present an opportunity to approach addiction issues at their root. Daily participation in 12-Step meetings creates a foundation for long-term recovery. Group fitness activities and recreational time improve health and wellbeing. Running and hiking strengthen the determination and strength that sustains recovery. Beyond the group meetings and workshops, the greater opportunity is for the whole family to undergo the transformative power of recovery. Upon completion, individuals are offered, at no charge, full access to aftercare, every group meeting, and activity to maintain the lifetime commitment.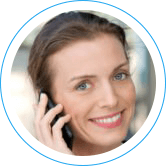 Hope Without Commitment
Find the best treatment options.Call our free and confidential helpline
Bridges of Hope
With five facilities throughout Georgia, Bridges of Hope is ready to provide a foundation for lasting recovery. All of the locations offer a comfortable setting so both men and women can focus on their treatment of alcoholism and drug addiction. The facilities are gender specific. Some facilities feature a working farm, use of a greenhouse to grow plants, vegetable gardens, and a pond where clients are allowed to fish.
Bridges of Hope offers long-term residential alcohol and drug rehabilitation. The recovery program is based on the principles of Alcoholics Anonymous (AA). The A.A. 'Big Book' and the 12-steps to recovery are a core aspect of the program. Bridges of Hope does not facilitate detoxification and does not offer medical, professional counseling services, or admit individuals with a dual diagnosis.
RiverMend Health Centers
RiverMend Health Centers offer integrated addiction rehab and behavioral health services that combine neuroscience-driven models and holistic care for a sustainable, lifelong recovery. RiverMend Health Centers has two offices, one in Atlanta and one in Augusta, that provide a comprehensive array of services, including the assessment and diagnosis of addiction, co-occurring conditions, and other types of behavioral health disorders.
All addiction programs are led by board-certified physicians and licensed clinicians. The neuroscience-driven care model combines medically rooted evidence-based practices with holistic approaches that concentrate on improving the whole individual. The services include medical detox, intensive outpatient, partial hospitalization programs, family treatment and individual counseling, coaching, relapse prevention, and spiritual care.
Talbott Recovery
Talbott Recovery offers diverse substance abuse treatment programs; each created to meet a particular need. Whether you are a college student, young adult, an established professional, or somewhere in between, Talbott Recovery has a program to help address all aspects of each unique addiction. The journey to substance abuse recovery is different for each person. History, support networks, and the severity of the addiction are elements that make each person's recovery experience unique.
To meet the needs of the person struggling with addiction, Talbott Recovery's three locations offer a host of services and treatment plans to help patients move forward and escape from addiction. Services include detoxification and stabilization, partial hospitalization, intensive outpatient programs, group therapy, family therapy, and a wide range of other therapeutic techniques. Relapse prevention and psychoeducation are a large part of group therapy.
Assisted Recovery Center of Georgia
Assisted Recovery Center of Georgia is among the first to offer a medically assisted treatment for alcohol and opioid addiction in Savannah. They use non-addictive, FDA-approved medication, such as Naltrexone and Suboxone. Assisted Recovery Center of Georgia is not a 12-step program; however, they have great respect for AA and NA. In fact, if requested by the patient, Assisted Recovery Center of Georgia will arrange for the patient to attend AA or NA meetings and believe that this traditional program can serve as a valuable support group.
Assisted Recovery Center of Georgia addresses the chemical imbalance of the dependency and uses medically assisted treatments to stop the physical cravings for the alcohol and opioids. The goal of their treatment method is to make the patient less vulnerable to the psychological triggers that could cause them to relapse.
What Rehab Programs You'll Find in Georgia
Rehab Programs for Adolescents and Young Adults in Georgia
The Insight Program
The Insight Program is a substance abuse treatment center created for adolescents and young adults ages 13–25. The Insight Program opened in 1987 and operates out of several locations in Georgia. The Insight Program is committed to the concept that chemical dependency is a serious problem and needs to be treated as such. Insight is a private program which is 12-step based and offers a network of assistance including a fee-based intensive outpatient program and an 18–30-month support group. The Insight Program is dedicated to the idea that drug and alcohol abuse affects the entire family; therefore, one of the services include counseling and support groups for the parents.
Inspirations for Youth and Families
Inspirations for Youth and Families recognizes that many Georgia teens suffer from addiction. Inspirations' teen rehab center has successfully treated Georgia residents as well as those throughout the U.S. for over a decade by presenting them with the necessary tools to not only battle addiction, but overcome it, and live a sober life. Inspirations' gender specific residential treatment program provides teens between the ages of 13 and 18 with both short and long-term care. The dorm-like setting has a 24-hour staff with a ratio of four-to-one. Inspirations' has a continuum of care beginning with detox. Specific programs provided include marijuana, alcohol, inhalant, and court ordered rehab.
Drug and Alcohol Inpatient Detox in Georgia
Bluff Plantation
Unstable clients, with a critical addiction case that requires detoxification, will benefit from Bluff Plantation's stabilization and medically monitored inpatient detox service. Bluff Plantation delivers a full detox program in conjunction with the Medical College of Georgia. Through the partnership with the Medical College, Buff Plantation can provide clients with the power of a multi-disciplinary team to achieve stabilization. Continued care is provided to support long-term sobriety.
Blue Ridge Mountain
Recovery takes time and often detox is the first step to defeating an addiction to alcohol or drugs. No matter what the individual's substance of choice, it is necessary first to help relieve the body from the effects by stabilizing the person both physically and mentally. If Blue Ridge Mountain's medical team determines that a detox service is needed, the client will first be placed on a detox protocol, which includes appropriate medications, and then closely monitored by the medical director and licensed personnel. Blue Ridge is staffed at all times to ensure a safe detox from alcohol or drugs. Dual-diagnoses and polydrug use are both accepted into the program.
Alcohol, cocaine, and meth are the top abused substances in Georgia. Alcohol in combination with other substances contributed to nearly one-half of all treatment admissions. Rehab centers with addiction treatment services are available throughout the state. Achieving and maintaining good health requires treating the addiction and maintaining a commitment. Georgia's rehabs are there to help.