Company officials often feel they shouldn't get treatment for their addiction because their work may suffer, which could result in financial losses or even loss of the company itself and of their jobs. What is more, they may hesitate to enter rehab because it could have an adverse effect on their reputation with their clients or employees. They feel they cannot get treatment at the expense of work-related responsibilities. Executive rehab centers offer customized services with their wealthy, busy clients' considerations and needs in mind.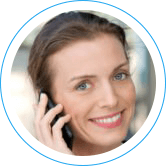 Hope Without Commitment
Find the best treatment options.Call our free and confidential helpline
Treatment Is Fully Covered by Insurance In Most Cases
What Are Executive Rehab Programs?
Executive rehab programs target people with high-powered jobs and big salaries, providing treatment for drugs, alcohol, or other addictions while enabling them to keep fulfilling their work engagements. These programs give the addict the freedom to keep working, traveling, and meeting with clients. Exclusive centers provide spa treatments, private rooms, meditation sessions, nutritional consultations, and other special services. They may also offer anger management, hypnotherapy, art and music therapy; animal-assisted therapy, psychodrama therapy, and trauma workshops. Some centers offer long-term treatment programs in scenic areas, such as in the mountains or at the seaside. Executives get treatment in modalities that address the challenges of being in rehab while fulfilling one's duties and maintaining career connections. Executive rehab programs offer access to computers and exercise facilities and provide a very high level of privacy.

Advantages of Executive Rehab Centers
According to data of the Australian Social Determinants of Drug Use study, addiction is generally not a factor of socioeconomic status. However, the reasons a top executive can become addicted to drugs, alcohol, or a certain behavior can be, and often are, unique to his or her financial and social status. Statistics of the Substance Abuse and Mental Health Services Administration (SAMHSA) show that fewer than 2 percent of top corporate officials with substance abuse issues seek treatment, which is far below the rate for the general population. Executive rehab programs understand a businessperson's needs and are tailored to the requirements of these professionals, who may need to deal with addiction issues, work issues, and confidentiality issues all at the same time.
Executive rehab centers typically provide:
Catered, healthy meals
Comfortable furnishings
Outdoor recreational areas
Private conference rooms with phone and computer access
Privacy
Discretion and confidentiality
Travel support
Seclusion
Executive Rehab Services: What is Treated?
These facilities treat addiction to alcohol, cocaine, heroin, marijuana, prescription drugs, food, gambling, sex, or porn among others. These dependencies are treated via inpatient detox or outpatient detox and rehab. Executive rehab centers can offer partial hospitalization, medical detox and other medical treatment modalities, peer support groups, therapy, treatment for maintenance medication, and post-treatment support. Not all centers or programs provide all these therapies and services, however. For example, a study of more than 14,000 addiction treatment facilities nationwide showed that only around 1,200 had an opioid treatment program in place. This is why it is recommended to ask about the types of treatment offered at any given facility before making a final decision.

Types of Executive Drug Rehab Centers
Inpatient Rehab Programs
Most experts recommend inpatient programs because residential treatment tends to provide the highest level of support for the patient, both over the course of treatment and during recovery.  An executive rehab program can provide residential treatment while supporting the executive's life outside the rehab center. These programs provide 24-hour care and focus on ensuring a peaceful inpatient environment that also allows the CEO to keep working for his company without having to focus only on treatment. Inpatient facilities cater to the high-end lifestyles of corporate officials, enabling them to interact with counterparts with similar conditions. An executive rehab program allows CEOs of different companies to spend time together, interact and form bonds while keeping them drug and alcohol-free. In inpatient care, nobody has to go through any part of rehabilitation without the care and support of peers and a medical team.
Outpatient Rehab Programs
A CEO rehab facility with an outpatient program allows its patients to go to meetings and conferences that are vital to their companies and careers. Such facilities are also able to provide the intensive therapy and tools an executive needs to beat alcohol and drug addiction so he can get back on track and lead a happy, successful, and productive life. Both types of executive rehab services can benefit a clients who need to put some distance between themselves and the stress of the workplace and the temptations that may exist in their normal everyday life. Inpatient programs would be more helpful for persons with severe addictions. As these centers are always private, the likelihood of media attention is minimal. Doctors and therapists at executive inpatient rehab centers will never share anything released by the client unless specifically authorized to do so.

Executive Drug Rehab: Treatment Duration
28- or 30-day rehab programs can help a struggling addict get clean without making a long-term commitment. Residential treatment centers have rehabilitation that most frequently lasts from one month to a month and a half. 60-day and 90-day treatment programs are also an option. The duration depends on the type and severity of the addiction and the history of the addiction, which includes its duration. Comorbid conditions can also factor into treatment. The programs include talk therapy and individual counseling. There is a variety of programs, on which the duration also depends: non-12-step and non-spiritual, 12-step and spiritual, faith- or religion-based, holistic therapy, and sober living homes. Sober living homes are group homes for recovering addicts, who have to follow certain rules and make contributions to the home apart from staying sober in it. This type of environment can bring about and sustain sobriety and help drug or alcohol addicts adjust to sobriety.

The Best Executive Drug Rehab Centers
A good executive rehab center can prove invaluable for CEOs looking for help for narcotic or prescription drug or behavioral addiction. The best centers combine the flexibility of phone and computer access with high-quality drug addiction or behavior addiction treatment, enabling a client to become accustomed to sobriety away from the spotlight. An executive in alcohol rehab will, of course, have the same advantages. The best addiction treatment clinics feature the top-tier amenities one could expect in a five-star hotel, with the client's health and success being the top priorities. Executives or their partners or spouses receive top-quality drug abuse and behavior addiction treatment, including access to gym facilities, housekeeping services, and in-house massage therapy. One can see that executive rehab can actually be enjoyable.

How Much Does Executive Rehab Cost?
Facilities in luxurious surroundings or far away from the patient's home understandably cost more than traditional treatment centers. If the client is traveling a great distance to get to the center, this will also be factored into the cost. Usually, these facilities are very expensive because they are developed and created with the high-profile patient in mind. A CEO might need to travel depending on the type of business he or she has. There are executive rehab centers around the world that can help one overcome addiction, so whether he or she chooses to receive treatment abroad or stay in the US will depend on their health and the needs of the company. Costs typically run over $1,000 a day because of the amenities and treatment capacities, and because these centers cater to more affluent individuals. Insurance can cover some rehab costs, but only to the extent that treatment is considered a medical necessity. Data from the SAMHSA facilities survey show that such facilities offer fewer beds and accept fewer patients for treatment. Private executive rehab centers have about 25 beds per facility on average as compared to public, state-run programs with an average of about 41.
Finding the Right Executive Rehab Center
Private owned centers vary in the treatments and amenities they offer. When looking for a facility, many people assume the most expensive center would have the best or most comprehensive services and treatments, which may not always be true. It pays off to look around first. For instance, somebody looking for a Stuart, Florida rehab for executives should check reviews of different programs and not necessarily choose the most popular or expensive facility in the city right off the bat. Wide-ranging online catalogs of exclusive executive treatment programs are available as well. In this city, there are treatment and care clinics for addictions to OxyContin, crystal meth, alcohol, and more. There are also many top rated, excellent-quality rehab programs in Stuart that help CEOs from across the country to get clean and sustain sobriety over the long term. Below are two brief reviews of such centers.
Amethyst Recovery Center
Amethyst has been treating addictions for decades, and their staff has almost a century of collective experience. Executives who choose this center do not need to move from one treatment facility to a separate intensive outpatient rehab center – they stay at Amethyst throughout treatment. In this executive rehab program, clients form long-term bonds with their therapists and each other, which makes it possible to achieve trust and understanding on a deeper level.
Transformations Drug and Alcohol Treatment Center
Transformations provide a secure, comfortable home-like environment for drug and alcohol addiction treatment. Their client-focused programs are aimed at helping executives develop a solid foundation for a drug-free life. The unique, comprehensive treatment helps build a basis for a healthy recovery and future without drugs. The center's therapists and counselors are all licensed, and the programs have a very low ratio of staff to clients.
A Drug-Free Personal and Professional Life
It is crucial to start attending rehabilitation only when the executive battling addiction is ready to do so. This will facilitate the transition and will be less painful than compulsory rehabilitation. Help is always available for drug or alcohol addiction or propensity for a certain kind of behavior, even if the addiction is severe. Executive rehab centers can help the top 1% of the population stop using dangerous substances and live drug-free personal and professional lives.

Release from Executive Rehab Centers
According to experts, an inpatient program that offers medical detox and therapy is the type of treatment most likely to have a positive long-term outcome. The importance of post-treatment coping and support methods, however, should not be underestimated. Comparing and contrasting the treatment capabilities and support provided by the center to those needed in the particular executive's situation in light of their substance abuse history and other relevant factors, such as a comorbid disorder, will help match the executive to the treatment program that will be most likely to help them reach and maintain recovery over the long term. The type of treatment an executive chooses will depend on the type of his or her business, the degree of confidentiality of the therapy, and his or her reputation. After treatment is completed, the recovering addict can take part in a 12-step program, group or individual therapy, or a peer support group to stay off drugs or alcohol or refrain from other self-destructive behavior, such as compulsive gambling or sex addiction.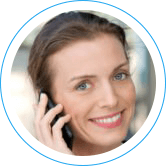 Hope Without Commitment
Find the best treatment options.Call our free and confidential helpline
Treatment Is Fully Covered by Insurance In Most Cases