Suboxone is a brand of medication that contains Buprenorphine and Naloxone. Presently, it is available only by prescription. Buprenorphine is itself an opioid but isn't as addictive.
Therefore, doctors use it as a replacement for stronger opioids. On the other hand, Naloxone is an antagonist at opioid receptors. Consequently, it inhibits opioid effects on the brain.
It helps opioid-addicted patients get relief from opioid withdrawal symptoms. Additionally, it also helps to reduce cravings from highly addictive drugs like heroin and oxycodone.
The United States Food and Drug Administration (US FDA), allow doctors to use it in the following types of treatments:
Induction Therapy for Addiction: This is the initial part of an addiction treatment which aims at rapid detox of the drug from the body. Consequently, medical detox uses it to reduce withdrawal symptoms safely.
For Methadone addiction: The role of Suboxone in treating addicts of Methadone or other long-acting opioids hasn't been extensively studied. Therefore, doctors do not recommend its use in such cases. Instead, Buprenorphine alone is the choice of treatment for such cases. Your doctor may prescribe Suboxone after completion of the induction therapy.
For Heroin addiction: For addicts of heroin or other short-acting opioids, treatment should begin not later than 6 hours after the last Additionally, it can begin as soon as the withdrawal symptoms become noticeable.
Maintenance Therapy for Addiction: The doctor may use it as a part of the maintenance therapy. This can happen once the induction therapy is over and they've stabilized the patient. It aims to reduce drug cravings and prevent withdrawal symptoms from coming back.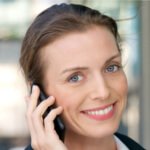 Hope Without Commitment
Find the best treatment options. Call our free and confidential helpline

This drug acts in a dual manner to avoid cravings and opioid withdrawal. Therefore, the basic idea behind combining the two oppositely acting medications in a single formulation is to:
Maintain a constant supply of the weaker opioid drug, Buprenorphine, to trick the brain. This helps to reduce cravings and withdrawal symptoms.
Cut down the effects of opioid by using a medication, Naloxone, which acts against the opioids. This helps to prevent or even reverse a number of opioid-induced symptoms. For example, they can be drowsiness, respiratory depression, and loss of consciousness.
Can Suboxone Get You Addicted?
Yes, Suboxone is addictive. Because it contains an opioid, though a weaker one, it has every possibility to cause an addiction. However, the addiction potential is comparatively lower than that of other powerful opioids.
Incidentally, if they don't reduce dosage early, you may end up abusing it before finally addiction. Anyway, its benefits usually outweigh the risk of addiction.
What Does Suboxone Look Like
It is available as tablets and sublingual films. Similarly, both these dosage forms are orange in color.
The tablets have six sides. They are available in two strengths. One contains 2mg Buprenorphine with 0.5mg Naloxone, and other with 8mg Buprenorphine and 2mg Naloxone.
The sublingual films are also available in two strengths in the same concentrations as the tablets.
What Are The Side Effects of Suboxone
On one hand, if you use it correctly, Suboxone can cause one or more of the following side effects:
Abnormal heart rhythm
Coughing or hoarseness of voice
Dizziness
Fever
Red skin on the face and neck
Headache
Sweating
Backpain
Pain during urination
Nausea and vomiting
Loss of sleep
On the other hand, the following symptoms usually shows a case of overdose. In fact, if you notice any of these while using Suboxone, stop taking the drug and seek emergency medical attention.
Blurred vision
Mental confusion
Labored breathing
Excessive dizziness or drowsiness
Rapid shallow breathing
Constricted pupil
Abnormal fatigue
In conclusion, even though Suboxone is a helpful drug in combating against addiction, you need to be mindful. You might go from one drug problem to another. As a result, you may end up with a new unwanted situation like:
They don't intend this combination drug for use in pain treatment.
Any case of addiction needs a complete treatment plan which consists of medications, counseling, and psychosocial support. It alone, is not sufficient to treat the addiction.
Its use can become habit-forming and addictive as it contains an opioid drug Buprenorphine. Feelings of euphoria from the drug is the reason for this problem.
You can take this medication in two ways. First, by keeping the film under the tongue (sublingual administration), another by sticking it to the inside of the cheek. Never chew or swallow the film. Always use the entire film at one time.
Have More Questions? Experts Can Help You.
Do you have any questions regarding addiction, its treatment options, or want to know more about Suboxone? Talk to the experts near you. Click here to learn more.
Addiction Treatment Help
Speak Privately With a Rehab Specialist
24/7 100% Free & Confidential Addiction Treatment Helpline.
Receive free information today!
We can help you to:
Find the best rehab center or treatment program in your area
Verify if your insurance can cover the costs of treatment