Milieu's definition constitutes a social environment as translated in English. The actual milieu meaning in the French language is "middle." Milieu therapy or MT is based on the premise that changing a person's environment can trigger positive changes. Therapeutic milieu takes place in communities of recovering addicts, usually inside residential treatment facilities. It helps them develop interpersonal skills and inner strength. The therapy also encourages self-care. Milieu therapists believe that the role of the therapeutic community during residential treatment is beneficial for people with substance abuse disorders.
What Is Milieu Approach In Treating Substance Abuse?
The background of the therapeutic milieu can be traced back as early as the 1700s, when a new approach to psychiatric care comprising moral treatment was initialized. Later in the 1800s and 1900s, there were several fluctuations in the hospital atmosphere and services offered at psychiatric institutions, with MT originating in 1948.
According to the MT definition, a therapeutic community creates an environment where clients can learn adaptive coping, social interactions, and relationship skills, which they can use in all aspects of their lives.
In any addiction treatment program, the milieu environment ensures that the complete experience at the rehabilitation center is therapeutic. Based on this study about the effectiveness of MT for mentally ill patients, it was concluded that the therapy proves effective for such patients as well.
The Use of Milieu Therapy
What is Milieu therapy? Although this therapy is usually used for substance abuse, it's not the only reason it is used. It's somewhat of an "all-rounder" therapy program therapists can use for any behavioral or psychological condition.
These conditions include eating disorders that are associated with weight loss/weight gain. Eating disorders can sometimes kind of function like addictions as well. And just how the calming, relaxing, and educational environment can help addicts of substance abuse, it can help those dealing with eating disorders. The environment can help them reprogram their minds and be on the way to having a better relationship with food. Research dating back to 1996 for one of milieu therapy examples shows that people enrolled in long-term programs may end up losing weight in the long run, even if they were obese when they came in. The same can happen the other way around, too, helping bulimia patients regain the weight.
There's also research that supports milieu therapy examples of helping patients of schizophrenia, people with extreme anxiety, those dealing with childhood anxiety, and it can even be helpful for patients dealing with frequent chronic migraines.
Key Components Of Milieu Therapy
Even though Milieu treatment isn't the most popular type of therapy globally, it should be. A study from 2013 showed that when patients were receiving Milieu therapy along with an increase in exercise, they were able to achieve a "clear mind" and reached recovery milestones a lot faster than those who weren't receiving the therapy at all.
Milieu therapy isn't just random talking about things and hoping the patient gets better; it's a structured system that's based on six essential components:
Change from within. Instead of just telling patients to get better, the program focuses on helping the patients build a relationship with their carers and peers. It helps teach them it's okay to ask for help when you need it and how to accept it. So if they ever need help, even after their recovery, they'll be able to navigate their feelings to a point where they can get it.
Creating structure. The more predictable your day is, the better the healing process ends up being. The program seeks to provide the patients with a daily routine, so they know what to expect throughout their day and not have to worry about it. That way, they can focus their energy on making positive changes in their lives instead.
Socialization. One of the most significant components of milieu therapy is socialization. They help patients by introducing them to positive environments and helping them socialize outside of the program on their own.
Self-care. One of the first things people leave behind when they battle mental health and substance abuse issues is self-care, and one of the first steps back to a healthier life is self-care. This therapy focuses on helping to develop self-care skills so the patients don't forget about it no matter what is going on.
A safe and supported physical space. Finally, one of the essential aspects of milieu therapy is that everything takes place in a safe and supported environment so that one can return to everyday life feeling elevated.
Characteristics Of MT
The characteristics of milieu therapy revolve around the concepts of empowering clients to become autonomous, independent, and responsible individuals as part of their long-term treatment plan.
It Is Achieved Through the Following Strategies:
The Community Is The Key Agent Of Change
The community includes professional milieu staff and addicts going through the recovery process. They regard every interaction as a chance for therapeutic action and peer influence.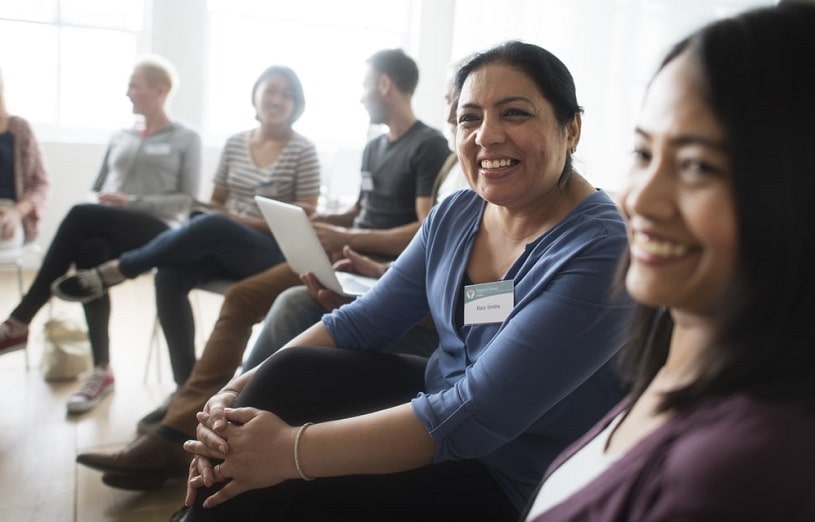 As a result, this can be a powerful catalyst for change. The therapeutic milieu community also creates a safe, supportive environment. This is where a person can go about the changing process without fears, holdbacks, and distractions. Based on this study about contemporary MT, the milieu is considered a therapeutic agent that exceeds and supports the staff's individual efforts to intervene therapeutically.
Reliance On Self-Help
MT hinges on the active participation of the person. Patients are expected to take charge of their recovery. In particular, it results in responsibility for their behavior. Self-help is critical for independent living, building self-esteem, and the feeling of control of one's life.
Varying Levels of Clients Needs
The therapeutic milieu expects people in recovery to contribute to the upkeep of their environment according to their developmental needs. The environment is also adapted according to these varying needs. Patients are divided into small groups of similar levels of needs. Clients who are in the initial stages of milieu treatment need more support and structure in the environment. In contrast, advanced clients can benefit from an environment where they are held autonomous and responsible.
Family Involvement And Communication
MT believes in creating a normal and healthy environment for clients to go through their journey of recovery instead of a strict hospital atmosphere.
For this reason, MT usually takes place in a sober house or at an outpatient treatment facility where the clients can go about their other activities also. Family and community involvement is also encouraged through interactions, meetings, and communication.
Individualized Treatment Plans
The success of a milieu treatment approach rests much on each unique treatment plan. These plans expect each person to take charge of their treatment. Therefore, they must go through processes and procedures they are comfortable with. Each client is provided with all the information regarding their treatment, and individualized goals are defined. With the help of open communication, honesty, and mutual respect between the staff and clients, everyone works towards achieving those goals.
Milieu Therapy Techniques
In MT, positive change takes place in the community.
To Achieve These Changes, the Following MT Techniques Are Usually Applied:
Community support
Peer role modeling (setting an example to emulate)
Social learning (teaching interpersonal and functioning skills important for a socialized living)
Psychiatric support (managing or treating co-morbid mental health disorders and other disruptive disorders)
Remedial education (Educating the person about the condition and healthier coping strategies)
Family drug counseling (Helping family members support their loved ones on the journey to recovery)
Pros and Cons of Milieu
Like there are pros and cons to medication, there are a few pros and cons of MT as well.
Benefits
Milieu therapy helps patients from within, not just treating their addictions and disorders but also their minds, helping them get to a point in life where they can deal with the challenges of life and manage their addictions and disorders on their own.
Challenges
It may take time, and the patient must be open to the treatment and immerse themselves in it. There's a lesser chance of the therapy working if the patient is closed off to the treatment.
There may also be a tricky transition from the "milieu environment" to the everyday world with more challenges than favorable moments.
On the other side, MT can take a toll on the healthcare providers as well. For example, a study from 2016 showed that health care workers working in MT also felt vulnerable while working because of the nature of the therapy.
Using Milieu Therapy For Successful Recovery
MT can be successfully used during the treatment of substance abuse disorders and other co-occurring disorders. Combining this therapy with other evidence-based therapies such as behavioral therapies and experiential family therapy techniques can result in a great success rate. Different programs within the milieu treatment incorporate different strategies and techniques that contribute to patients' success in recovery.
These Programs Are:
Client Government: This milieu treatment program includes several structured meetings that are held regularly every week. Patients are given the authority to voice their opinions and inputs into all the related activities. Clients are also encouraged to discuss any problems that they might be facing.
Work-Related Activities: Clients are encouraged to take part in various work-related activities. Whatever they want to do, it is their choice. This constitutes work therapy through which patients learn and develop specific skills through a variety of activities. Patients are also offered monetary rewards for successful completion of work activities, which employs some principles of contingency management.
All these programs and techniques help clients in their journey to recovery. MT may also work for patients who are involuntarily committed under the Bakers Act law. Since it provides a comfortable and supportive environment to the patients, they may stop resisting their treatment and indulge in it wholeheartedly to achieve lasting sobriety and recovery.
Find Drug Rehabilitation Centers Near You Anywhere In the US
Addiction Resource team has compiled an extensive list of the top drug rehabilitation facilities around the country. Click on the state you are interested in, and you'll get a list of the best centers in the area, along with their levels of care, working hours, and contact information. Haven't found the rehab you need? Call the toll-free helpline below for professional assistance.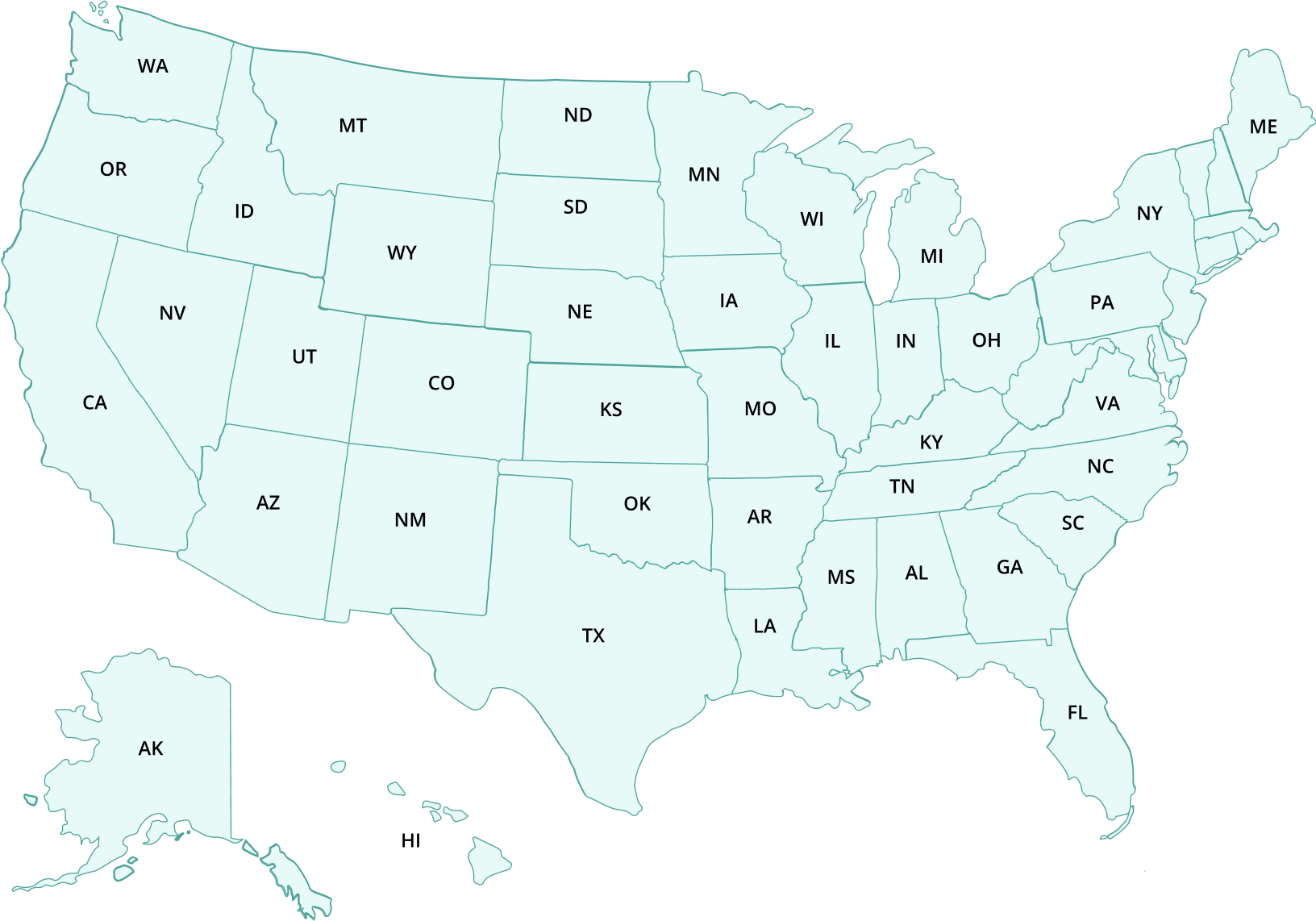 Find the best treatment options. Call our free and confidential helpline
---
Page Sources
Bradley, B. H., Maurer, R., & Hundziak, M. (1966). A study of the effectiveness of milieu therapy and language training for the mentally retarded. Exceptional children, 33(3), 143-150. https://journals.sagepub.com/doi/abs/10.1177/001440296603300302
Williamson, D. A., & Perrin, L. A. (1996). Behavioral therapy for obesity. Endocrinology and metabolism clinics of North America, 25(4), 943–954. https://pubmed.ncbi.nlm.nih.gov/8977054/
Nowak, I., Sabariego, C., Świtaj, P., & Anczewska, M. (2016). Disability and recovery in schizophrenia: a systematic review of cognitive behavioral therapy interventions. BMC psychiatry, 16, 228. https://pubmed.ncbi.nlm.nih.gov/27400680/
Mor, N., & Meijers, J. (2009). Cognitive behavioral therapy in childhood anxiety. The Israel journal of psychiatry and related sciences, 46(4), 282–289. https://pubmed.ncbi.nlm.nih.gov/20635776/
Pistoia, F., Sacco, S., & Carolei, A. (2013). Behavioral therapy for chronic migraine. Current pain and headache reports, 17(1), 304. https://pubmed.ncbi.nlm.nih.gov/23263845/
Borge, L., Røssberg, J. I., & Sverdrup, S. (2013). Cognitive milieu therapy and physical activity: experiences of mastery and learning among patients with dual diagnosis. Journal of psychiatric and mental health nursing, 20(10), 932–942. https://pubmed.ncbi.nlm.nih.gov/23701474/
Smith, Y., & Spitzmueller, M. C. (2016). Worker Perspectives on Contemporary Milieu Therapy: A Cross-Site Ethnographic Study. Social work research, 40(2), 105–116. https://www.ncbi.nlm.nih.gov/pmc/articles/PMC4886270/