Oregon's biggest city, Portland is the leader among the US cities when it comes to quality of life. With its moderate climate, beautiful scenery – national parks and coastal regions, Oregon is No. 1 at attracting new residents. This is probably due to clean environment, startups high ratings, business freedom, leisure and cultural development.
Sadly, ranking high on the life quality bar is not the only leading position of Oregon. Substance abuse is a major issue in this state, seeing how Oregon is ranked fourth in the US for illicit drug use in the past month. The state is battling with this society cancer by providing numerous solutions to those affected the most – youth, and all those who are trying to recover from addiction and become once again respectable and useful members of society. For this purpose, numerous addiction treatment centers and options are available in Oregon. These are the select few:
Top 5 Rehab Centers in Oregon
Oregon Trail Recovery
This treatment center works with people who have completed inpatient program or medical detox and are looking for a way to get back on track. During the course of six months, the trained and professional staff of Oregon Trail Recovery provides the following services which cover Alcohol Addiction and Drug Addiction Treatment:
Partial Hospitalization (day treatment)
Intensive Outpatient Program
12-Step Program
Treatments begin with 20-hour weekly group therapy. Later on, as they gradually start working, going to school or involve in the community, therapy hours decrease. After six months of continual care, the treatment may prolong for up to 9 months if necessary.
The facilities of Oregon Trail Recovery offer structured sober living homes. Clients live with a group of peers and live-in staff. Although supported to proceed with their everyday life, the clients must follow certain regulations and structured hierarchy rules.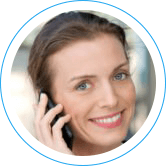 Hope Without Commitment
Find the best treatment options.Call our free and confidential helpline
Baker House
Baker House was established as Residential Alcohol and Drug Treatment Program for Adults over the age of 18, but the entire facility was built in 2008. This institution focuses on each resident's individual needs, and the therapy is devised accordingly. With a variety of services, it provides a suitable environment for treating chemical dependency from methamphetamine, opiates, alcohol and other drugs.
These are some of the services provided by Baker House:
Detox
24/7 structured therapies
Daily drug and alcohol groups
Primary drug and alcohol counselor meetings at least once a week
Mental health services
12-step meetings
Religious services (clients are allowed, even encouraged, to attend church service within the community)
Education and prevention programs
Family counseling
The center offers 24 beds – 12 female and 12 male, plus two detox beds. Living areas are gender–divided, and each has a living room area, bathroom, laundry, and bedrooms. Baker House supports different activities (hiking, fishing, shopping, etc.) which all aim to help and encourage clients to be a part of the community again. All programs are conducted and supervised by experienced and trained staff.
Serenity Lane
Serenity Lane is a CARF (Commission on Accreditation of Rehabilitation Facilities) accredited center for alcohol and other drug addictions. Its treatment programs are offered for those of 18 years and older, across multiple facilities throughout Oregon and West Washington:
Inpatient treatment – includes stabilization/crisis intervention, medically supervised detox, counseling and individual therapy
Residential treatment – lasts for 28 days and includes intensive group therapy, individual counseling, and educational services
Outpatient treatment – lasts for ten weeks and includes group therapy, individual counseling, and education about addiction
Recovery support – based on weekly meetings in duration of 44 weeks or longer. These meetings should help clients to manage stress and avoid relapse.
ExSL Program – based on therapeutic community for the healing and support
Young Adult's Program – for young adults ages 18-24 struggling with addiction
Family Program
Serenity Lane's staff makes a team of trained addiction counselors and physicians recognized for national honors.
Pacific Ridge
For those who want to be sure that their addiction treatment program is tailored according to their specific needs (and desires), Pacific Ridge in Oregon is definitely the right choice. Being a private residential drug and alcohol treatment facility, clients receive high-quality care, without any high treatment costs. Not only does this treatment center allow its clients to express their individuality, but the entire setting is far from hospital-like.
The center provides help with the following substance abuse problems:
Alcohol
Prescription drugs
Different detox issues are safely handled in a home-like setting, with Suboxone or Subotex medications prescribed by a buprenorphine-certified physician, if necessary. Pacific Ridge also provides counseling and education groups.
Pacific Ridge facility is located on 18 acres of land suitable for different vacation-like recreational activities supported and encouraged by Pacific Ridge as an important part of recovery.
CODA
CODA (Comprehensive Options for Drug Abusers) is a true pioneer among opioid-addiction treatment centers in Oregon, being the oldest one. Ever since 1969, when it was founded, this agency offers recovery through evidence-based care.
CODA is proud of its 15 different programs and a total of 3000 people who received and successfully completed the treatment.
Here are a few among "the 15":
Outpatient Services conducted by counselor and support groups, applying general and intensive treatment modalities
Residential Treatment for Men and Women
Detox services
Alcohol and substance-free housing for adults with specific needs
Supported Housing – for those who live with mental illness, substance use, co-occurring substance use and mental health conditions
The payment method is negotiable. The costs depend on the insurance type; reduced rates based on income are also allowed. The staff helps every potential client to assess the total costs for their rehabilitation.
What Rehab Programs You Will Find in Oregon
Intensive Outpatient Treatment (IOP)
IOP options can be found in various rehab centers in Oregon. This particular option is suitable for those who don't have the luxury of pausing their work or any other obligation, as well as for those who have not gone through rehabilitation before or do not have a history of a long-term drug abuse.
The Substance Abuse and Mental Health Services Administration Directory lists over 45 IOP facilities, each with different offers. In most cases, 10 to 20 hours of counseling or group therapy per week are integral part of IOP. There are also certain schedules, diet, and exercise regime to follow. The overall duration of the treatment depends on each client's specific needs and progress.
Drug and Alcohol Treatment for Pregnant Women
There are over 20 different programs in Oregon dedicated to pregnant women therapy. Pregnant women are special residents, and every facility offers a certain level of health care for them. These facilities treat future mom's addiction problems by group and individual therapies, counseling, education, healthy food choice, and exercises. The welfare of the baby is of the highest priority and is constantly monitored and supervised by experienced and equipped medical staff.
Most pregnant women addiction rehabs are residential, lasting from a couple of weeks to up to two or three months.
If the mother is abusing opiates, detoxification is provided without any negative impact on the fetus or the mother.
Twelve–Step Recovery Program
The 12-step program represents guidance for those who recover from a wide range of addiction issues. This technique is adopted by most addiction treatment centers, and it has become an essential part in the recovery. Oregon is no exception.
The 12-Step Program has proven very efficient with different substance addictions – alcohol, cocaine, crystal meth, pills, heroin, gambling, etc. Many of those who complete the 12–Step Program maintain their connections with different support groups even when they completely achieve sobriety. Each facility has a slightly modified 12–Step Program.
The following addiction treatment centers in Oregon incorporate the 12-Step Program in their treatment strategy: Astoria Pointe, ChangePoint Inc., Serenity Lodge, etc.
The most abused substance in Oregon is alcohol. It has been involved in more than one-third of the treatment admissions. Amphetamines abuse is also common in this state, while heroin trafficking and abuse are on the rise.
The fact that there are over 550 different addiction treatment facilities throughout Oregon is not surprising. However, no matter the problem, Oregon continues to provide solutions to those who need help in assuming their role in the community.