It can be difficult to recover from addiction and return to a life of sobriety, but the good news is that you can get help – many addiction treatment centers and options are available in OR. One of the main challenges is the choice among drug treatment centers in OR.
Oregon may well be known for its beautiful natural environment, but the risks of drug and alcohol use, regrettably, have not passed it by.
Top 7 Best Rehab Facilities in Oregon
Below are our choices for the top 7 rehabilitation centers in Oregon:
Pacific Ridge: Residential Alcohol and Drug Treatment Center, Jefferson
Pacific Ridge is definitely the best rehab center for those looking for customized care in a rehab program. This private treatment facility offers premium quality of care yet charges affordable prices. Spreading over 18 acres of land, these premises are suitable for different recreational activities, which are encouraged by the staff. It is, first and foremost, an alcohol rehab Oregon center. The rehab center provides designated premises and helps with the following substance abuse problems, apart from alcohol: heroin, prescription drugs, methamphetamine, cocaine, and opiates.
Pacific Ridge also helps patients through detox, with Subutex or Suboxone medications prescribed by qualified medical staff. Counseling and education groups are also available.
Oregon Trail Recovery, Milwaukie
The rehab program Trail Recovery works with recovering addicts who have completed inpatient drug rehab in Oregon and are starting their lives over. Over a period of 180 days, the qualified staff provides a number of alcohol and drug addiction treatment services, including: 12-step meetings, outpatient program, and partial hospitalization.
Therapy in this center starts in groups, continuing 20 hours a week. The hours decrease as the patients make progress with time. It is possible to extend one's stay by up to 9 months.
Portland Rescue Mission, Portland
Portland Rescue Mission is one of the few free inpatient drug rehabs in Oregon. This one-year inpatient treatment program caters to both men and women. It offers food, shelter, life skills training, counseling, and education. There is a special subprogram for single women and women with kids under 10, which features the following services:
One-year residential recovery with spiritual growth
Healing in a safe community in OR addressing roots of addiction
Religious-based counseling
Baker House, Baker City
Baker House is one of the most modern rehabs in Oregon, built less than ten years ago. This institution places a focus on each patient's individual needs, and treatment is devised accordingly. Baker house's rehab program caters to persons addicted to the following substances, among others methamphetamine, opiates, and alcohol.
Unlike the other rehab facilities we've reviewed, this treatment center features gender–divided residential quarters, each equipped with a living room area, bathroom, and bedrooms. The rehab program supports shopping, hiking, and other activities aimed at facilitating the re-socialization of patients.
This establishment also offers detox, group therapy, 24/7 structured therapies, mental health services, family counseling, 12-step meetings, prevention programs, education programs, and religious services.
Awakenings By The Sea, Seaside
Our fifth choice is the poetically named Awakenings by the Sea, one of the best-quality inpatient and outpatient rehabs in Oregon. The scenic ocean-side location of this treatment center ensures addiction recovery in a soothing setting. This Oregon center treats women in 4 stages. The first 3 continue for one month, while the fourth is carried out as outpatient or aftercare treatment. The following services are available: alcohol and drug assessment & evaluation, detox, 24/7 medical supervision, and 12-step programs.
This rehab center helps to treat addictions to the following substances, among others opiates, benzodiazepines, synthetic drugs, and alcohol.
Cascadia Behavioral Healthcare, Portland
Cascadia Behavioral Healthcare is one of the best drug rehabs in Oregon that offer a wide range of services, including integrated mental health and addiction services, primary care, and housing. Their vision is to serve the community by promoting whole health care, well-being, and self-directed, connected life.
The staff at this Oregon rehab center comprises highly professional, qualified, and compassionate personnel whose aim is to help everyone coming at the center in refocusing their lives and look towards a better and sober future. This Oregon rehab center offers mental health services for children, adolescents, and adults, along with substance abuse treatment.
Crestview Recovery, Portland
Crestview Recovery is one of the rehabs in Oregon that offers residential and outpatient treatment services in a safe, secure, and conducive environment. The clients are offered a home-like environment where they are provided with the tools and coping skills required in the real world. Clients are offered hope and the realization of a sober and drug-free life.
This Oregon rehab center offers a wide range of evidence-based therapies and approaches that include 12-step meetings, cognitive behavioral therapy, dialectical behavioral therapy, mindfulness meditation therapy, trauma-specific therapy, and holistic drug therapy. All these holistic approaches to treatment ensure better recovery and prevent relapse.
Oregon Addiction Treatment Statistics
According to SAMHSA data for 2013, of all the individuals receiving treatment at a rehab facility in OR, 42% of individuals were in rehab for alcohol and drug abuse, 33.0% were in treatment for drug abuse only, and 25.1% were getting help through a rehab program for addiction to alcohol. In addition, among individuals aged 12 or older with alcohol dependence, just over 10% received treatment within the year before being surveyed between 2009 and 2013.
A Worrying Tendency: Oregon Addiction Statistics
The struggle with abuse is a fact of life in the United States, and this worrying tendency is reflected in the northwestern state. According to the National Institute on Drug Abuse, there were 312 opioid-related overdose deaths­­­ in this state in 2016—a rate of 7.6 deaths per 100,000 persons. On the plus side, this is just over twice as low as the national rate of 13.3 per 100,000. The number of synthetic opioid and heroin-related overdose deaths has generally remained unaltered since 2013. As of 2016, Oregon's biggest threat in terms of drug abuse includes heroin, methamphetamine, cannabis, and prescription drugs.
Alcohol abuse is also an issue, particularly among youth. Of the approximately 500,000 adolescents who live in Oregon, 20% admitted to binge drinking in 2015.
Substance abuse and alcohol addiction take the lives of thousands of individuals every year, and the same is the case in the state of Oregon. According to the Oregon Health Authority statistics, they saw an alarming spike in drug overdose deaths in OR this past spring compared to last year, and public health experts believe the use of illicit fentanyl and methamphetamine is driving the increase.
Some more drug abuse statistics in the state of Oregon are listed below:
According to the National Institute on Drug Abuse Report of 2018, about 8% of the drug overdose deaths in OR resulted from the use of opioids.
According to the NSDUH Report by SAMHSA, 19.6% of individuals in OR aged 12 and above reported the use of illicit drugs in the past year.
According to the City of Portland Authority statistics for the year 2019, there were 34 reported deaths that were attributed to drug overdoses.
Drug Laws In Oregon
The State of Oregon divides controlled dangerous substances into five schedules. The dangerousness of the drugs decreases from Schedule I to Schedule V, whereas their approved medical uses increase with the Schedules.
The following table represents some of the drug classifications in the state and the corresponding Oregon drug laws and penalties.
| | | | |
| --- | --- | --- | --- |
| Classification | Substances Included | Criminal Charges | Sentencing |
| Schedule I Drugs | Heroin, LSD, Ecstasy, GHB, Peyote | Class B Felony | Up to 10 years in prison and $100,000 fine |
| Schedule II Drugs | Cocaine, Amphetamine, Meth | Class C Felony | Up to 5 years in prison and $100,000 fine |
| Schedule III Drugs | Anabolic steroids, Codeine, Ketamine | Class A Misdemeanor | Up to 1 year in jail and $2,500 fine |
| Schedule IV Drugs | Benzodiazepines like Xanax and Valium | Class C Misdemeanor | Up to 30 days in jail and $500 fine |
| Schedule V Drugs | Some prescription drugs | Violation | $250 fine |
Is Weed Legal In Oregon?
The possession of home-grown marijuana upto 8 oz does not carry any criminal charges or sentencing. Similarly, the possession of upto 1oz of marijuana in public is legal in OR. Other than that, the possession of marijuana will cause the possessor to face criminal charges in the state of Oregon.
The table below shows some of the Oregon weed laws and possible sentencing that one might face in the state with regards to marijuana possession.
| | | | |
| --- | --- | --- | --- |
| Classification | Substances Included | Criminal Charges | Sentencing |
| Marijuana possession | 8oz or less | No penalty | None |
| Marijuana possession | More than 1-2 lbs | Misdemeanor | Upto 6 months in jail and upto $2,500 fine |
| Marijuana possession | More than 2 lbs | Misdemeanor | Upto 1 year in jail and upto $6,250 |
Getting Help: Hope For the Future
As you can see, there is hope for a better life for individuals recovering from addiction in OR. The choice of therapy – whether inpatient or outpatient – depends on a variety of factors. For example, in the case of pregnant women's addiction, one should always turn to a residential treatment center. What is most important is that no matter what your unique situation is, there is always the right rehab center in Oregon.
Addiction does not own you or your loved one – there is hope for the future. Call (888)-459-5511 for a free consultation with our professional addiction counselors
Find the best treatment options. Call our free and confidential helpline
Find Drug Rehabilitation Centers Near You Anywhere In the US
Addiction Resource team has compiled an extensive list of the top drug rehabilitation facilities around the country. Click on the state you are interested in, and you'll get a list of the best centers in the area, along with their levels of care, working hours, and contact information. Haven't found the rehab you need? Call the toll-free helpline below for professional assistance.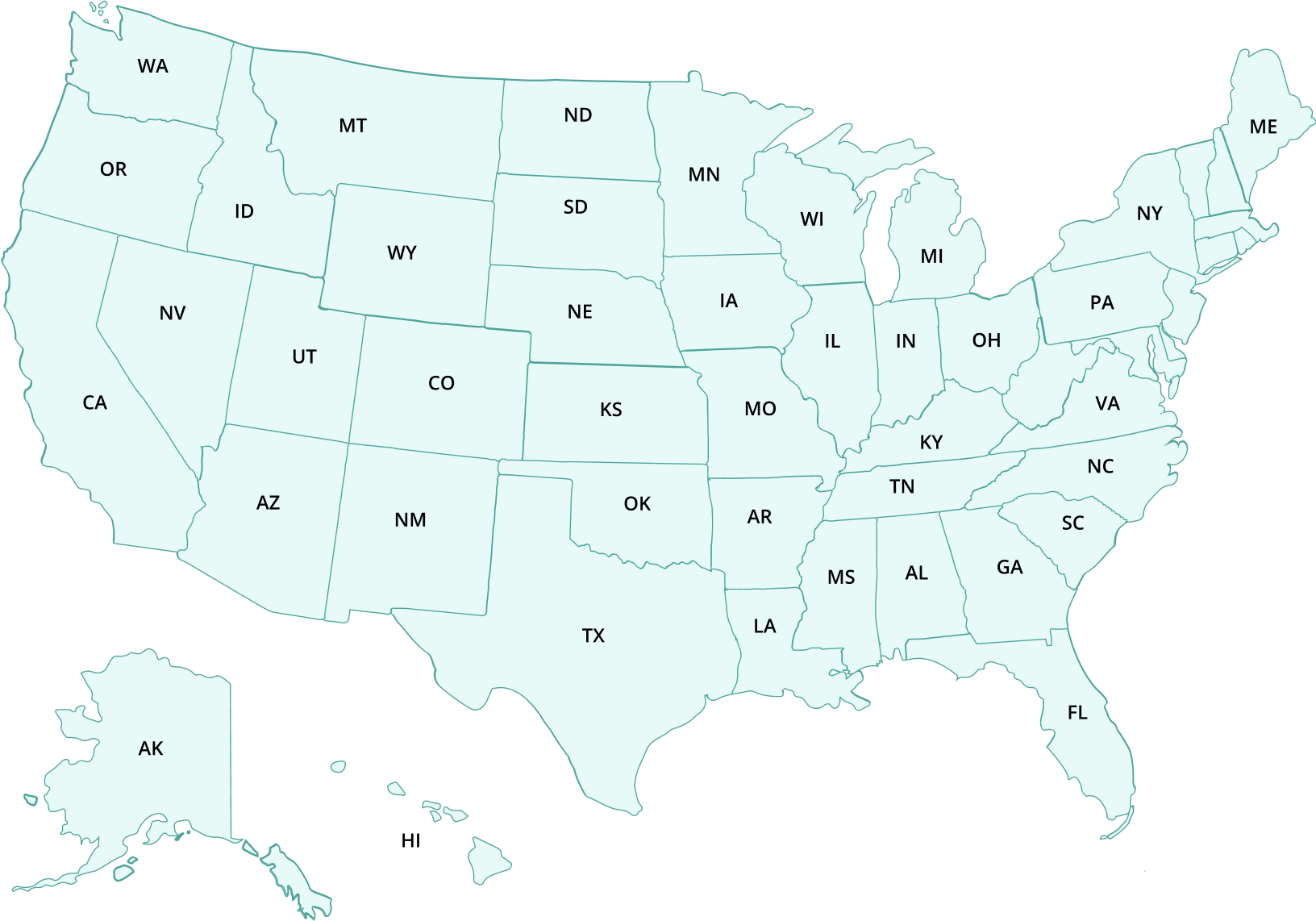 ---
Page Sources
Oregon Health Authority : OHA sees 70% increase in Oregon drug overdose deaths during April, May : External Relations Division : State of Oregon. Oregon.gov. (2021). https://www.oregon.gov/oha/ERD/Pages/OHA-sees-70-percent-increase-in-Oregon-opioid-deaths-during-April-May.aspx.
Oregon: Opioid-Involved Deaths and Related Harms | National Institute on Drug Abuse. National Institute on Drug Abuse. (2019). https://www.drugabuse.gov/drug-topics/opioids/opioid-summaries-by-state/oregon-opioid-involved-deaths-related-harms.
The NSDUH Report. SAMHSA. (2017). https://www.samhsa.gov/data/sites/default/files/NSDUHMetroBriefReports/NSDUHMetroBriefReports/NSDUH-Metro-Portland.pdf.
Narcotics and Organized Crime Statistics | Narcotics and Organized Crime | The City of Portland, Oregon. Portlandoregon.gov. (2021). https://www.portland.gov/police/article/34023.