It's no wonder New Mexico is the proud owner of the label "Land of Enchantment", since it holds the second place in days of sunshine per year, right after Arizona. Ancient ruins, vibrant colors, diverse landscapes… what else to wish for? Unfortunately, there is the other side of living in New Mexico, related to drugs and poverty. According to Albuquerque Journal, a national survey of high school students found that New Mexico teens have one of the highest rates of drug use. Due to this and quite amount of other worrying data, New Mexico offers a wide range of drug rehab centers. In the following lines, we present some of the most popular.
Top 5 Rehab Centers In New Mexico
Vista Taos Renewal Center
Vista Taos Renewal Center is located in the northern part of New Mexico, right next to the southern edge of Rocky Mountains. Here visitors not only get the quality treatment, but also an opportunity to enjoy in impressive landscape. Since 1994, this treatment center's Primary Treatment Program and the Casa Feliz Extended Care Program offer a treatment for those who suffer from alcohol and drug addiction.
After the initial admission process, the residents participate in a Primary Treatment Program, where the approach for every individual is integrated, balanced and well-structured. This program includes the following care:
Medically Supervised Detox
12-Step Program
Individual and Group Therapy
Education on Relapse Prevention
Trauma Informed Care
Family Involvement and Support
Vista Taos doesn't stop here. For those who need more time after completing the Primary Treatment, Casa Feliz Extended Care Program is helping the former addicts to get back on track and deal with everyday challenges.
The residents can enjoy in semi-private, comfortable, quiet rooms with private baths and patios, as well as exercise facilities, massage therapy, yoga, Rosen method and meditation, weekly visits to the local spa and health club etc.
The experienced staff made of medical staff, counselors and psychiatrists is committed to give the best care for addicts who are ready to change their lives.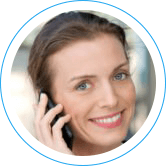 Hope Without Commitment
Find the best treatment options.Call our free and confidential helpline
Turning Point Recovery Center
Albuquerque is the home of many cultural traditions, as well as Turning Point Recovery Center. This treatment center stands out from every other center in Albuquerque when it comes to alcohol detox and drug treatment, and long term outpatient rehab.
If you are looking for high standards in quality and integrated approach to patients, this is the place for you. The range of services provided includes:
Assessments
Individual and group counseling
Intensive outpatient program
Psychiatric services
Trauma therapy
Family support
Acupuncture
Long-term continuing care
Turning Point Recovery Center offers inpatient and outpatient detoxification program:
Inpatient residential detoxification for alcohol or drugs is constructed in a way it offers medical supervision around the clock. The facility in which the detox is held accommodates maximum 5 residents. The house is located in a residential neighborhood with all the amenities someone needs.
Outpatient residential detoxification for alcohol and drugs is intended for those who do not wish to enter the residential care. These clients have the option to safely and regularly withdraw from alcohol and drugs while staying at home.
All major insurances are accepted.
Recovery Services of New Mexico
Founded in 2003, Recovery Services of New Mexico is successfully treating opioid addiction. Through a dedicated patient-focused approach, this organization became one of the most effective drug rehab center in New Mexico. The facilities are located in Albuquerque, Belen and Roswell.
The services provided by Recovery Services of New Mexico are the following:
Counseling and therapy – provided by an experienced staff made of medical experts, psychiatrists and psychologist
Detoxification
Suboxone (Buprenorphine)
Vivitrol (Naltrexone)
Outpatient treatment
Jail treatment – helping convicts to recover from opioid addiction and prepare them for the future challenges
Treatment approaches differ based on the individual needs of every patient and include:
Cognitive/behavioral therapy
Substance abuse counseling approach
Trauma related counseling
Thousands of opioid addicts have successfully gone through Recovery Services of New Mexico, and anyone who needs help is welcomed to do the same.
As for payment and insurance, this center accepts cash or self payment, Medicaid, Medicare and Private Health Insurance.
Life Healing Center
The name of this rehab center speaks for itself. By offering a safe, supportive and tranquil environment, Life Healing Center helps men and women to endure in their way to recovery. Every individual is respected, acknowledged and taken care off.
This rehab center deals with different types of addiction: alcohol, cocaine, heroin, high THC marijuana, kratom, meth, painkillers, prescription drugs and synthetic marijuana.
As for programs, Life Healing applies the following:
Empowerment Mood and Mental Health Program
Hope: Substance Abuse Program
Serenity: Trauma Program
Detox
Besides substance addiction treatment, Life Healing Center deals with mood and mental health disorders like adjustment disorder, anxiety, bipolar disorder, depression and intimacy disorders.
Life Healing Center's facilities offer a cozy and relaxing atmosphere, where the residents have an opportunity to unplug from everyday stress. The campus has comfortable sitting room, porch, patio and a serene natural environment.
The staff in Life Healing Center believes anyone deserves a quality treatment, so private payments are accepted, and the center is recognized by many insurance companies as a preferred provider.
View Point Rehabilitation Center
Rio Rancho is the home of this treatment center, which provides the following treatment programs:
Alcohol and drug treatment/rehab programs
Prescription drug rehab
Inpatient rehab
Outpatient Rehab
The ambulatory medical detox is well-structured and organized. The entire process is monitored by trained experts, counselors and licensed psychiatrists. After completing detoxification, the patients follow the next step on their way to recovery.
Alcohol Treatment Program implements a 12-step program which includes a period of time from 20 or even 90 days. The assistance during the whole way of detox and recovery is offered. The professional treatment staff provides counseling, treatment, tools and life skills to every individual client.
Besides the 30-90 day drug and alcohol treatment program, there is also a Sober-Living Program (outpatient rehabilitation) which is intended for those who can't afford time away from home or work.
The admission process is very easy and direct, and every client is treated with respect.
What Rehab Programs You Will Find in New Mexico
90-Day Drug and Alcohol Treatment
While many short-term programs only last for 28 days, 90 days program is much more efficient in terms of substance abuse quitting. Depending on the rehab center, different services are provided to their residents during these 90 days.
It is not enough just to detox an addict, but also to keep monitoring his/her health and mental state. After the initial assessment and detox, these programs work with patients in order to help them develop certain life skills and strength to face future challenges.
There are just over 10 substance abuse centers that provide 90-day drug and alcohol treatment program, some of which are Shadow Mountain, Hoy Recovery and Teen Challenge of New Mexico .
12-Step Programs
Drug and alcohol treatment is available in treatment centers of Mexico in the form of 12 steps. This treatment option is one of the most well-known and used for substance abuse recovery. This is basically a philosophy which gives people a framework from which they struggle with their addiction. These steps are structured and organized in such a way they lead to a successful recovery.
12-Step programs in New Mexico are usually made of counseling, AA and NA meetings, but there are also narcotics anonymous, pills anonymous, stimulants anonymous, marijuana anonymous and methamphetamine anonymous.
Treatment centers in New Mexico who apply 12-Step Program are: Focused Recovery of New Mexico, Compass Recovery Center and Spingboard Center.
Summary
The sad fact is that drug overdose rate increases alarmingly in New Mexico over the past few years. The second highest drug overdose mortality rate in the United States, with 23.8 per 100,000 is in this sunny land. The most popular drugs on the market are heroin and methamphetamine. The negative consequences of substance abuse include domestic violence, poverty, unemployment, mental illnesses etc. That is why New Mexico is constantly improving the rehab centers offer and works on fixing this serious problem.