All the 50 states of the USA are constantly battling with substance abuse throughout the nation. Some of the states succeed in this fight, some of them lose continually. Unfortunately, NM state is amongst the last, with 80% of deadly accidents caused by alcohol or drugs. Thus, drug and alcohol rehabilitation facilities in New Mexico play a significant role in the healthcare policy of the state.
Top 7 Best Drug Rehabs in New Mexico
There are a lot of free drug rehabs in New Mexico that you can walk into for addiction treatment. Each of these rehabilitation centers has its specific recovery services. To come up with the best drug and alcohol rehab NM, we looked at criteria like food and nutrition, overall experience, staff, and effectiveness.
Check out the list below:
Central New Mexico Treatment Center, Albuquerque, NM
The Central New Mexico Treatment Center in Albuquerque is one of the drug rehabs in New Mexico that is known for its top-notch recovery services and effective opioid addiction treatment program. The branches of this clinic can also be found in several other locations, including North and South Valley, Rio Rancho, Belen, and Corrales. They provide outpatient services and alcohol treatment programs for people suffering from addiction.
The CNMTC is one of a few treatment facilities in NM offering treatment that involves the use of Suboxone, methadone, or buprenorphine, depending on the individual needs of a patient. But for medication-assisted drug detoxification services and medically supervised withdrawal, the rehab facility also provides traditional treatment methods, which include individual, family, or group therapy and counseling. This NM addiction center guarantees confidentiality and offers some take-home benefits for its patients. All these treatments are in one payment, and they accept Medicaid.
Vista Taos Residential Drug and Alcohol Retreat, NM
Are you suffering from substance abuse, or do you have someone struggling with addiction and need some guidance on what to do next? Then, you can visit Vista Taos Residential Drug and Alcohol Retreat for solutions to any addiction problems. The facility mainly focuses on alcohol, heroin, methamphetamines, and prescription drugs addictions but can offer care opportunities for almost any type of substance dependence. Patients have the opportunity to combine treatment with recreational activities, such as visiting local museums, SPA-procedures, hiking, and more.
Their rehab treatment facilities make use of the power of the majestic landscape with their treatment programs. You can join clients from different areas of the States to experience the healing power of Vista Taos Residential Drug and Alcohol Retreat.
Recovery Services of New Mexico Isleta, Albuquerque, NM
At RS of New Mexico, you choose life, choose sobriety and choose recovery. They are located in Albuquerque. They have other locations you can choose from, including Belen and Roswell. They have been in existence since 2003, and their primary goal is to treat people suffering from opioid addiction in the state. They have various treatments, including a patient-centered approach, ethical business conduct, and community outreach. This is one of the few NM recovery services providing addiction treatment help to incarcerated patients as well.
They are the one best effective addiction treatment organization within the state, with hundreds of success stories placed on their website. Recovery Services accept different types of payment, both private pay, and insurance. If you know anyone suffering from addiction, you can contact this New Mexico drug rehab.
ViewPoint Rehabilitation Center, Rio Rancho, NM
The ViewPoint is an alcohol and drug addiction treatment that is available to help people suffering from drug and alcohol addiction. This is an in-network provider for Presbyterian and United Healthcare Plans. They accept most major health insurance and offer various premium rehabilitation options, including equestrian therapy, massage therapy, acudetox acupuncture, and personal training and fitness.
They also have various treatment programs, including drug treatment programs, alcohol treatment programs, drug and alcohol detox, and intensive outpatient program (IOP).
Life Healing Center, Santa Fe, NM
For more than 30 years, Life Healing Center in NM has been providing a serene and tranquil environment for people who are struggling with addiction and are seeking wellness. This treatment center offers a wide range of treatment services for substance use disorders, mental health issues, and trauma. The staff at the center offers evidence-based care and therapies that treat the person as a whole after which he can look forward to a brighter and sober future.
The highly qualified team at the center assesses and treats each client individually according to their needs and symptoms. As a result, the clinically robust and evidence-based therapies provide a conducive atmosphere where each client can enjoy his wellness journey as well.
Hoy Recovery Program Inc., Española, NM
Hoy Recovery Program is one of the drug rehabs in New Mexico that has been serving the community in their fight against substance abuse for many years. This drug and alcohol rehab center offers a complete continuum of care through its residential and outpatient services. The treatment programs consist of various evidence-based and clinically proven therapies and modalities such as individual therapy, group therapy, family therapy, agricultural therapy, 12-step meetings, art therapy, yoga, and fitness training.
Through a spiritually neutral facility, the center's mission is to treat each person holistically in order to prepare them for a balanced and prosperous life after recovery.
Turning Point Recovery Center, Albuquerque, NM
Turning Point Recovery Center is one of the best drug rehabs in New Mexico. Their goal is to take a holistic and compassionate approach with all of their clients to give them the strength and will to recover. Working with each client separately, they create customized treatment plans for them that address their specific needs.
Their evidence-based treatment approaches deliver results and consist of 12-step programs, specific therapies, social support, and knowledge skills that help them in their journey of recovery and assists them in preventing relapse. Through a safe and structured environment, the clients can start to live afresh.
Addiction Treatment in The Land of Enchantment
Hopefully, NM is among the states which adopt the so-called "Good Samaritan" law, which means that addicts asking for medical help or witnesses of overdoses are protected by this law and cannot be incarcerated for drug abuse when asking for treatment (except for individuals on probation period). The negative aspect is that two-thirds of NM residents are not familiar with this law and may avoid asking for help, afraid of legal consequences.
According to the NM Human Services Department report:
There are 33 licensed rehabilitation institutions in the state.
8 addiction centers in the state provide medical detox services.
Only 10 drug rehab facilities in NM offer inpatient care services, 8 of them identified as medical.
10% of state pharmacies dispense Naloxone kits.
Among the major addiction treatment challenges in NM are the staff shortages, closure of existing facilities, and lack of rehabs providing specialized inpatient and outpatient care in NM, for example, clinics for women with children.
Substance Abuse Rates in New Mexico
According to numerous researches, the rates of substance abuse in NM are worrisome. NM State Department of Health, in the recent substance abuse epidemiology profile, has outlined the major issues of concern which include:
The death rate caused by alcohol-related chronic diseases is twice higher in NM than nationwide.
NM is the second state in the drug overdose death rate, with prescription opioids, heroin, and tranquilizers being the most abused drugs in the state.
Overdose killed more residents of NM than traffic accidents or firearms.
These numbers can only partly reflect the enormous concern caused by high overdose and abuse rates in the state. Rehabilitation centers in New Mexico are the indispensable elements in the struggle for New Mexicans' health and wellbeing.
The problem of drug and substance abuse has been gripping the nation for many years, and The Land of Enchantment is no exception. Each year, hundreds of individuals lose their lives as a result of a drug overdose. Millions of dollars go into treatment costs for those suffering from drug abuse. Some other drug abuse statistics in The Land of Enchantment include the following:
According to the NSDUH report by SAMHSA, 15.9% of individuals aged 12 and older in NM reported the use of illicit drugs in the past year.
According to the National Institute on Drug Abuse's report of 2018, 63% of the drug overdose deaths in NM involved the use of opioids.
According to a 2019 report by NM Human Services Department, it spent over $117 million in state and Medicaid funds to provide services to people with a substance use disorder (SUD) diagnosis.
5% of teenagers aged 12-17 in NM have used painkiller medications for non-medical reasons.
Every 5th New Mexican high school student tried alcohol for the first time at 12 years old or earlier at 13 years old, and every 10th student has used cocaine at least onc
In 2016, the rate of opioid-related overdose deaths was about 17.5 per 100 000 persons, which is approximately 30% higher than nationwide.
Drug Laws In New Mexico
The State of New Mexico divides controlled dangerous substances into five schedules. Schedule I includes the most dangerous drugs, and the dangerousness decreases with the subsequent schedules II, II, IV, and V, along with their increased medical uses.
The following table represents some of the drug classifications in the state and the corresponding New Mexico drug laws and penalties.
| | | | |
| --- | --- | --- | --- |
| Classification | Substances Included | Criminal Charges | Sentencing |
| Schedule I Drugs | Heroin LSD, Ecstasy | Felony | Upto 20 years in jail and upto $25,000 fine |
| Schedule II Drugs | Cocaine, Vicodin, Oxycodone, Opium, Methamphetamine, stimulants | Felony | Upto 20 years in jail and upto $25,000 fine |
| Schedule III Drugs | Narcotics, suboxone, codeine, ketamine | Misdemeanor | Upto 4 years in jail and upto $5,000 fine |
| Schedule IV Drugs | Anti-anxiety meds, Sedatives, epileptic meds | Misdemeanor | Upto 1.5 years in jail and upto $5,000 fine |
| Schedule V Drugs | Cough suppressants like Robitussin, pain meds like Lyrica | Misdemeanor | Upto 1 year in jail and upto $1,000 fine |
Is Weed Legal In New Mexico?
It is illegal to grow or distribute marijuana in The Land of Enchantment. If anyone is found in possession of up to 1/2 oz of marijuana, there is just a fine with no criminal charges. However, possession of marijuana greater than 2 oz can cause the possessor to face legal charges. The table below shows some of the New Mexico marijuana laws and possible sentencing that one might face in the state with regards to marijuana possession.
| | | | |
| --- | --- | --- | --- |
| Classification | Substances Included | Criminal Charges | Sentencing |
| Marijuana possession | Up to ½ oz | – | $50 |
| Marijuana possession | Between ½ and 1 oz (first offense) | Misdemeanor | Upto 15 days in jail and $100 fine |
| Marijuana possession | Between ½ and 1 oz (second offense) | Misdemeanor | Upto 1 year in jail and $1,000 fine |
| Marijuana possession | Between 1 and 8 oz | Misdemeanor | Upto 1 year in jail and $1,000 fine |
| Marijuana possession | 8oz or more | Felony | Upto 1.5 years in jail and $5,000 fine |
Starting a New Sober Life in The Land of Enchantment
In NM, no matter the location you find yourself in, you will always find a residential and outpatient detox that will work for your type of addiction. Some of these drug rehabs in New Mexico offer both inpatient and outpatient detoxification programs in addition to both drug and alcohol detox.
Find the best treatment options. Call our free and confidential helpline
Find Drug Rehabilitation Centers Near You Anywhere In the US
Addiction Resource team has compiled an extensive list of the top drug rehabilitation facilities around the country. Click on the state you are interested in, and you'll get a list of the best centers in the area, along with their levels of care, working hours, and contact information. Haven't found the rehab you need? Call the toll-free helpline below for professional assistance.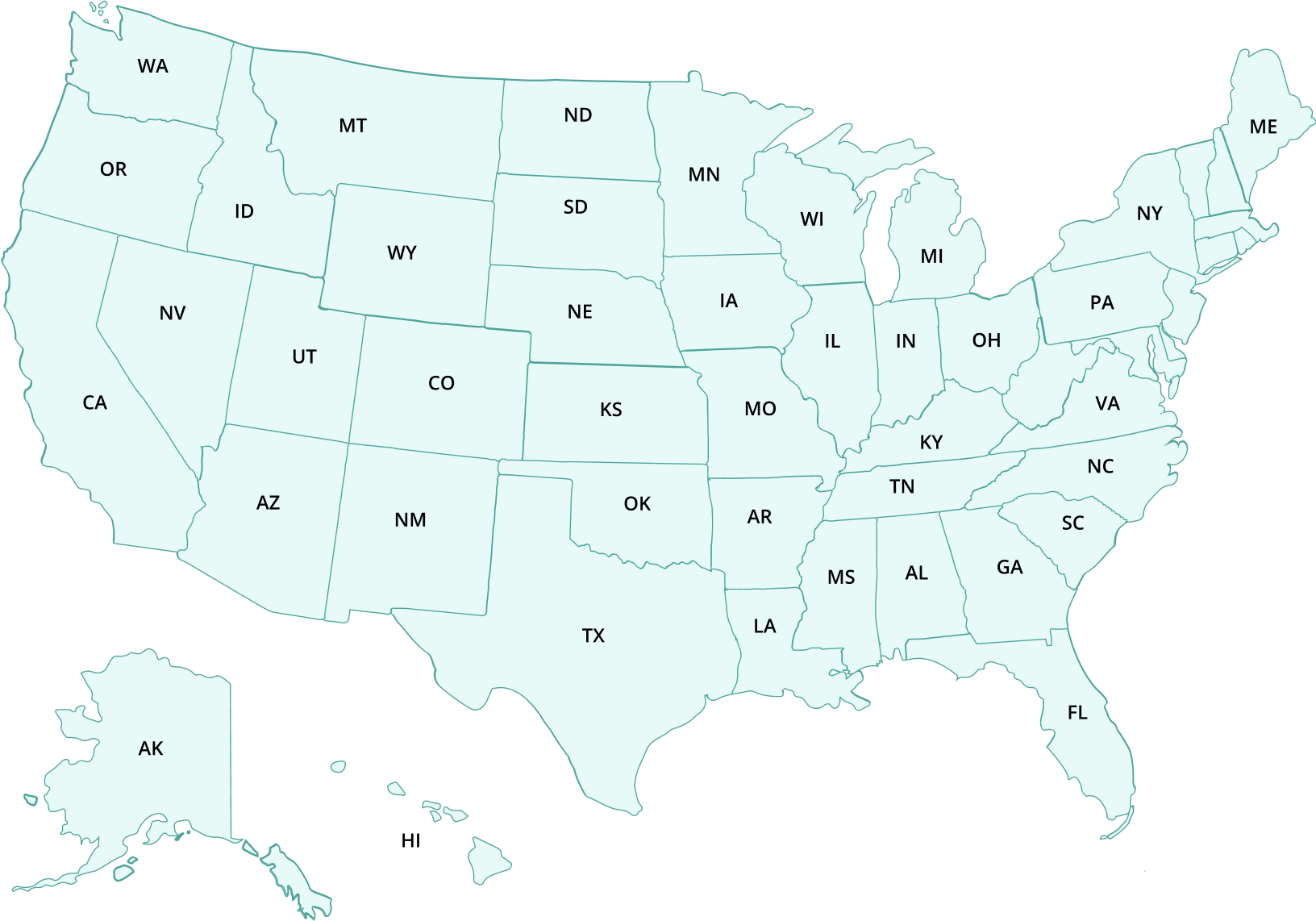 ---
Page Sources
Substance Use and Mental Disorders in the Albuquerque MSA. SAMHSA. (2015). https://www.samhsa.gov/data/sites/default/files/NSDUHMetroBriefReports/NSDUHMetroBriefReports/NSDUH-Metro-Albuquerque.pdf.
New Mexico: Opioid-Involved Deaths and Related Harms | National Institute on Drug Abuse. National Institute on Drug Abuse. (2019). https://www.drugabuse.gov/drug-topics/opioids/opioid-summaries-by-state/new-mexico-opioid-involved-deaths-related-harms.
Substance Use Disorder Treatment and Outcomes in New Mexico. New Mexico Legislation. (2019). https://www.nmlegis.gov/Entity/LFC/Documents/Health_Notes/Health%20Notes%20-%20Status%20of%20Substance%20Abuse%20Treatment%20and%20Outcomes,%20November%202019.pdf