The process of saying goodbye to drugs and alcohol and getting clean is a daunting one. For many suffering from addiction, the idea of living without their vice is foreign enough to be frightening. Even once they are able to conquer this fear, there are logistical issues that stand in their way, with perhaps the biggest one being the selection of an Idaho drug rehab center.
There are numerous residential and outpatient rehab centers in Idaho. While the positive side of this is the fact that there will be an option available to anyone looking to get clean, the downside is the patient has to work hard to find the option that is best suited to their needs. That is why we have compiled a list of the top five best rehabilitation centers in the state of Idaho for those wanting to locate successful recovery centers.
7 Of The Best Drug Rehabs In Idaho
Below are 7 of the best drug rehab centers in Idaho that fit our criteria. These centers provide state-of-the-art treatment and rehabilitation facilities to their clients, which help them get back on the road to recovery and achieve everlasting sobriety.
Northpoint Recovery, Boise, ID
Northpoint Recovery offers residential and outpatient drug and alcohol rehabilitation that blends methods used in Western medicine, such as the use of Suboxone, and with more Eastern, organic methods. For those who are worried about a center that is too focused on natural methods to be effective, Northpoint offers a middle ground. The facility can treat patients from adolescence and can also integrate the family into the recovery process. Patients can use insurance, credit cards, and private payment to obtain service.
Northpoint's approach to recovery is to take it one day at a time. They design treatment plans for each patient, never recycling them from one person to the next. Some of their methods of treatment include general exercise, hiking, yoga, mindfulness, education, art, nutrition.
The nursing staff is present to deliver care to patients at all hours of the day and night. There are two staff members to every patient, ensuring that all patients get direct and individualized attention as needed. In addition to rehabilitation, the facility also offers medically supervised withdrawal management.
Northpoint Ashwood Recovery, Boise, ID
Ashwood Recovery offers an in-depth outpatient program for teens and adults who are addicted to a variety of substances. Run by Northpoint, our number one choice, Ashwood Recovery is a good option for those who are not able to receive inpatient care, either because their lifestyle does not allow for it or because their insurance provider will not cover it. Of note are its evening programs, allowing patients to still fulfill their obligations while getting clean; adults can still go to work and help at home while teens can still go to school. This also makes it easy for the whole family to be part of their recovery and ideal for a person overwhelmed by addiction and the family.
The center works to ensure that the patient understands their addiction and how to beat it but does not stop there. In addition to treating the addiction itself, Ashwood's staff is trained to treat polydrug use and co-occurring disorders, including depression, anxiety, food-related disorders, and trauma. There is a strong focus on the underlying problems that contribute to the presence of the addiction and disordered behaviors, which make it hard to deny the cravings. Their holistic approach utilizes multiple elements.
While detoxification is safest in a residential setting, outpatient recovery sees high rates of success. Relapse prevention treatment, which is a focus here, also helps to ensure excellent results.
Rainbow's End Recovery Center, Challis, ID
For those who want the least clinical setting possible, Rainbow's End Recovery Center is a good choice. This is one of the best inpatient mental health facilities in Idaho, strictly for adults looking to end their addiction and enter recovery. In addition to treating addiction, the facility is also a dual diagnosis treatment center for co-occurring mental disorders which contribute to dependence.
Unlike most rehab centers, Rainbow's End is designed to be homey, making patients feel more like they are on a retreat than receiving treatment. There is a strong focus on whole health, helping the residents learn how to care for themselves by eating well, developing healthy relationships, and re-framing negative self-talk. Treatment is more holistic than medical, and the residents are partners in their treatment and equal in standing to those running the facility.
Another feature that makes Rainbow's End unique is it does not house a large number of residents at one time; the facility limits itself to 13 patients. This allows the caregivers to give each resident individual attention and allows them to focus on helping them restore themselves.
Kootenai Health, Coeur d'Alene, ID
Out of the options on our list, Kootenai Health is the most clinical rehabilitation facility. However, for some patients, this is the ideal method of treatment. Kootenai Health also makes drug and alcohol rehabilitation more accessible than most centers because, in addition to insurance and private payments, they also accept Medicaid and Medicare. Their addiction treatment is part of their behavioral health program.
Kootenai Health offers programs for both residential and outpatient treatment. Patients must be over the age of 18 in order to be eligible for attendance in either program. Their inpatient program can treat up to 16 patients at a time and lasts for 21 days, while their outpatient program is more flexible. The treatment focus is on detoxing safely, learning relapse prevention skills, finding a spiritual connection to sobriety, and better understanding their disease. Family involvement is considered an integral part of the process, and both group and recreational therapy are used.
Patients in both programs work with psychiatrists, registered nurses, therapists, and certified chemical dependency counselors. Sessions are offered in co-ed and single-gender formats, ensuring all patients have access to comfortable care.
The Walker Center, Gooding, ID
The Walker Center drug rehab in Idaho offers multiple forms of residential and outpatient treatment for those wanting to begin their recovery from drug and alcohol addiction. Their approach is informed by 12-step philosophies but is much more than just a 12-step program. The facility treats patients of all ages, but underage patients are only allowed to be treated via outpatient care. For those who opt for residential treatment, there is a 28-day stay minimum.
All patients begin their program with an assessment. Based on this assessment, a treatment plan is formulated, which is modified as needed. Patients may end up in the high-intensity outpatient program, the low-intensity outpatient program, or the residential program. Relapse prevention, moral reconation therapy, and cognitive self-change therapy are part of all treatment plans.
At the Walker Center, the vast majority of treatment process therapy is done in group sessions. As a result, those who struggle with socialization may not be most comfortable in this ID rehabilitation facility. However, this approach has shown to have excellent results.
Trivium Life Services, Boise, ID
Trivium Life Services came into existence when three of the best rehab centers in Idaho, namely Western Iowa, Recovery 4 Life, and New Path, came together and joined hands to expand their mission, increased their resources, and strengthened their services. They offer supported community living, outpatient, and residential programs that provide a wide range of services that cater to mental health and substance use disorders, individual therapy, couples therapy, family therapy, and co-occurring disorders treatment.
They also offer long-term support services that are ideal for individuals with developmental disabilities, intellectual disabilities, chronic mental illnesses, and brain injuries. Through evidence-based approaches and therapies, they are able to help clients reach their goals of sobriety and permanent recovery.
Bannock Youth Foundation, Pocatello, ID
Bannock Youth Foundation has over 40 years of experience in providing rehabilitation and treatment services to males and females between the age of 10 and 18. The center provides rehabilitation and outpatient services to youth that are suffering from alcohol and substance abuse disorder along with emotional and behavioral problems. They also provide therapeutic foster homes to youth where all the stakeholders work together to achieve the treatment goals.
The treatment approaches include therapies such as Cognitive Behavioral Therapy, 12-step programs, Moral Reconation Therapy, and others to bring about a positive change in the health, social, and spiritual life of the client.
The Possibilities of Drug and Alcohol Abuse Treatment And Rehab Centers in Idaho
Alcohol and drug rehab centers in Idaho are regulated by the state. Specific licensing and registration are required, and centers must abide by state and local laws. Additionally, certain forms of treatment—specifically opioid detoxification—are governed by very specific rules meant to ensure the safety of all patients.
Rehabilitation centers offer treatments based on their mission and vision and their targeted demographic. This means that each center will use different forms of alcohol and drug addiction remedies. However, they all accomplish the same goals.
Some Types of Therapies Used in Drug Rehab Idaho are:
Cognitive-behavioral therapy, meant to modify dysfunctional emotional responses
Contingency management, meant to help patients come up with plans they can implement should things go awry
Motivational enhancement therapy, meant to target feelings of ambivalence or apathy towards treatment
Individual counseling, where patients are treated in a one-on-one environment
Group counseling, where patients work together with each other to create a sense of community and build off each other's experiences
Medication, such as Methadone
12-Step approach
Many worry about how successful the treatment process is, believing most people who go through rehabilitation end up failing and using drugs or alcohol again. However, the success rates of drug rehabilitation therapy are on par with rehabilitation treatments for other illnesses. In fact, it is more successful than rehabilitation for hypertension or asthma.
Drug Abuse Statistics In Idaho
According to numerous statistics based on wide-ranging studies, abuse of criminal drugs has been increasing across the United States. This is true within Idaho as well. While the exact numbers vary slightly by study, approximately 10 percent of the American population uses illicit drugs every month. This has led to an epidemic of addiction and its complications, including overdose deaths. In Idaho, the rate of overdose deaths is 15.2 higher than deaths by firearms.
Patterns of drug use in Idaho closely mirror those seen nationwide. The most commonly abused illegal drug is marijuana/THC, which is also the drug addiction most commonly treated by Idaho rehab centers. The next most common addictions to be treated by Idaho rehab centers are stimulants, non-heroin opiates like Hydrocodone, heroin, and cocaine.
Opioids—the drug class that includes heroin and prescription painkillers—contribute to the greatest percentage of overdose deaths in Idaho, with prescription opiates factoring in the majority of these deaths. In fact, deaths from artificial opioids rose by more than 60 percent over the course of 2015. Psychostimulants, benzodiazepines, and anesthetics also contributed to substantial overdose deaths.
While drug use is rising amongst adolescents and children, alcohol is the substance that those under 18 most commonly abuse and become addicted to. Marijuana comes in a close second. Luckily, abuse rates of other drugs are fairly low amongst the underage in Idaho. Many users end up in the criminal justice system.
Prescription drug abuse is one of the fastest-growing drug problems in the United States. The National Survey on Drug Use and Health provides national and state-level data on the use of alcohol, tobacco, illicit drugs, and prescription drugs abuse. Below are some of the drug abuse statistics in Idaho.
In 2010, approximately 9.36% of Idaho residents reported the use of illicit drugs, whereas, in 2012, drug treatment admissions increased to 12%.
According to a report from the Executive Office of the President of the United States, Idaho was one of the top ten states where individuals aged 12 or older abused drugs.
According to the National Institute on Drug Abuse, in 2018, nearly half of the reported drug overdose deaths involved opioids.
According to the 2015-2016 report by SAMHSA, 9.15% of adults over the age of 18 admitted to using illicit drugs in the past month, where the percentage was 48.95 for alcohol use.
Drug Laws In Idaho
A controlled substance is any chemical substance that the State of Idaho has decided to be illegal for anyone to possess, sell, manufacture, or distribute. These substances are divided into six different schedules.
The following table represents some of the drug classifications in the state and the corresponding Idaho drug possession laws and penalties.
| | | | |
| --- | --- | --- | --- |
| Classification | Substances Included | Criminal Charges | Sentencing |
| Schedule I Drugs | Opiates, Hallucinogenic drugs, Opium derivatives | Felony | Upto 7 years in jail and upto $15,000 fine |
| Schedule II Drugs | Codeine, opium poppy, coca leaves etc | Felony | Upto 7 years in jail and upto $15,000 fine |
| Schedule III Drugs | Zolazepam, Lysergic acid | Misdemeanor | Upto 1 year in jail and upto $1,000 fine |
| Schedule IV Drugs | Zolpidem and diazepam | Misdemeanor | Upto 1 year in jail and upto $1,000 fine |
| Schedule V Drugs | Narcotic Drugs | Misdemeanor | Upto 1 year in jail and upto $1,000 fine |
| Schedule VI Drugs | Poppers | Misdemeanor | Upto 1 year in jail and upto $1,000 fine |
Is Weed Legal In Idaho?
Cannabis or weed is illegal to be used for recreation or medicinal use in Idaho. If anyone is found in possession of marijuana, they can face legal charges. The table below shows some of the criminal charges and possible sentencing that one might face in Idaho with regards to marijuana possession.
| | | | |
| --- | --- | --- | --- |
| Classification | Substances Included | Criminal Charges | Sentencing |
| Marijuana possession | Less than 3 ounces | Misdemeanor | Upto 30 days in jail and $1,000 fine |
| Marijuana possession | More than 3 ounces | Felony | Upto 5 year in jail and $10,000 fine |
There Is Life Beyond Addiction With Treatment
For those suffering from addiction in Idaho, there is hope for a better life. Thanks to the availability of high-quality detox therapy at these rehab centers in Idaho, it is possible to enter recovery and remain well. With family and medical intervention, many see great success. After rehab, the patient enters lifelong recovery with the skills they need to say no to their addiction.
Find the best treatment options. Call our free and confidential helpline
Find Drug Rehabilitation Centers Near You Anywhere In the US
Addiction Resource team has compiled an extensive list of the top drug rehabilitation facilities around the country. Click on the state you are interested in, and you'll get a list of the best centers in the area, along with their levels of care, working hours, and contact information. Haven't found the rehab you need? Call the toll-free helpline below for professional assistance.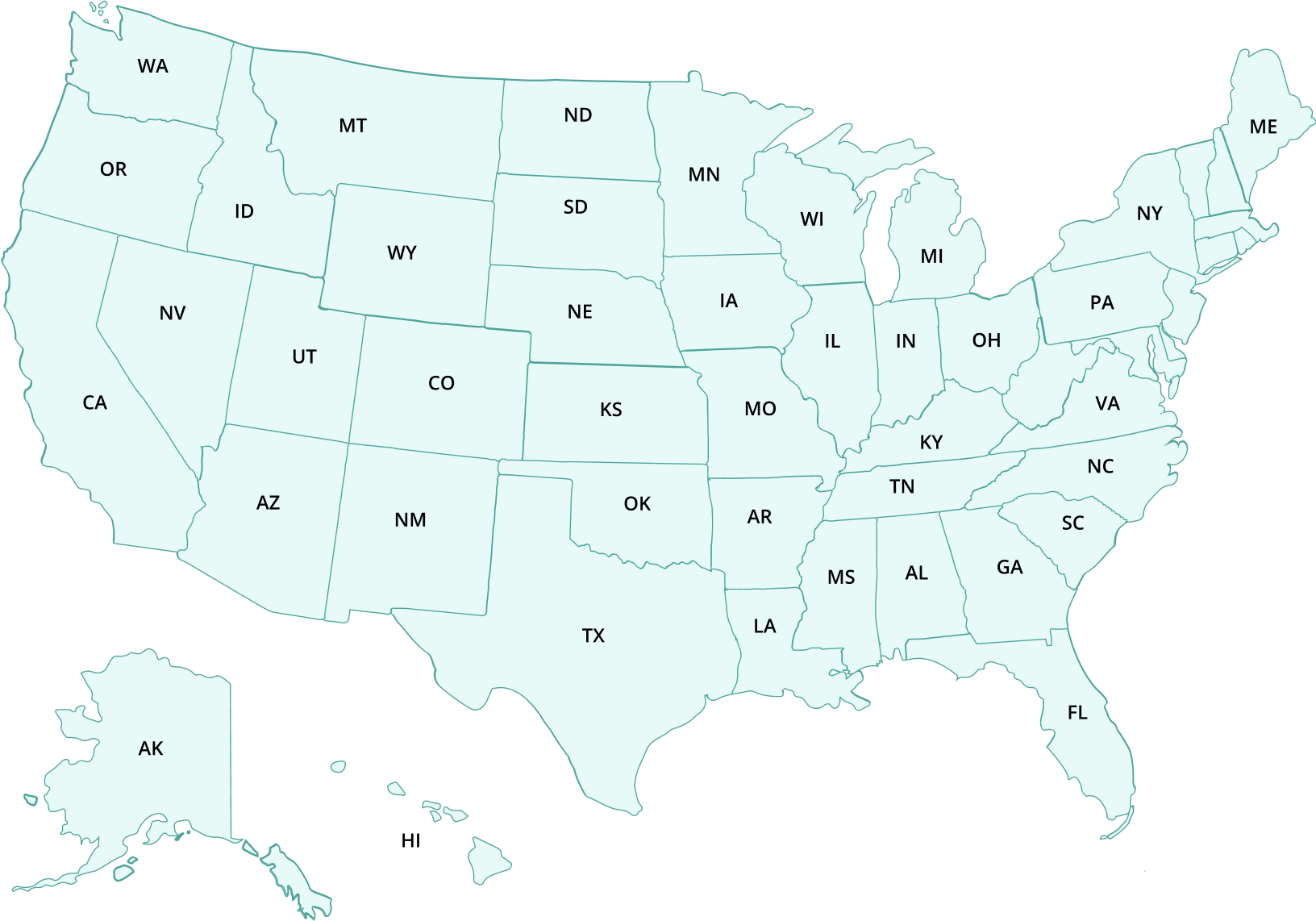 ---
Page Sources
Idaho Drug Control Update. Obamawhitehouse.archives.gov. (2013). https://obamawhitehouse.archives.gov/sites/default/files/docs/state_profile-idaho.pdf.
Idaho: Opioid-Involved Deaths and Related Harms | National Institute on Drug Abuse. National Institute on Drug Abuse. (2019). https://www.drugabuse.gov/drug-topics/opioids/opioid-summaries-by-state/idaho-opioid-involved-deaths-related-harms
Selected Drug Use And Perceptions of Great Risk. SAMHSA. (2017). https://www.samhsa.gov/data/sites/default/files/cbhsq-reports/NSDUHsaeSpecificStates2016A/NSDUHsaeIdaho2016.pdf.