Addiction touches so much more than just the individual who is struggling. The top rehab facilities in Idaho have a common strategy—an approach that brings the person overwhelmed by addiction and the family together to rediscover the truth behind relationships. The aim is not just to treat the addiction but to encourage the whole family to come together to defeat this seemingly impossible feat. The following review will help locate successful recovery centers within the vast mountainous landscapes of Idaho.
Top 5 Rehab Centers in Idaho
Northpoint Recovery
NorthPoint Recovery in Boise, Idaho, is committed to administering a supervised, safe healing environment for those struggling with alcohol and drug addiction. NorthPoint helps create a solid foundation for recovery and help people obtain a vision of hope. NorthPoint Recovery is not a gender-specific facility; however, they do offer treatment specifically for men and specifically for women.
Depending on the client's needs, the treatment process may include:
Inpatient Treatment
Medically Supervised Drug Detox
Medically Supervised Alcohol Detox
Intensive Outpatient
Co-Occurring Disorders Treatment
Activity Groups
Education and Art Therapy
Aftercare Program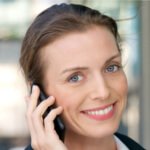 Hope Without Commitment
Find the best treatment options. Call our free and confidential helpline

Walker Center
The Walker Center is one of Idaho's premier alcohol and substance abuse treatment centers. For more than four decades, the Walker Center has helped thousands of people find their way back to their family, friends, and jobs. As a non-profit facility, the Walker Center claims to provide evidence-based treatment services at an affordable price for adults 18 and older. Addiction treatment for adults, adolescents, and their families is available in the Twin Falls location.
A wide array of services are available:
Residential Treatment
Gender Programs
Family Programs
Outpatient treatment
High-Intensity Outpatient Program
Low-Intensity Outpatient Program
Moral Recognition Therapy
Cognitive Self-Change Treatment
Individual Treatment
Renaissance Ranch
Renaissance Ranch is a drug and alcohol rehab program centered around spiritual and gospel principles. The programs at Renaissance Ranch use the traditional 12-Step approach and believes full recovery is driven from spiritual healing. It has been Renaissance Ranch's experience that this method is successful for their clients. The multi-disciplinary team treats clients from all religious backgrounds and all walks of life. Drug testing and monitoring for corporate, judicial, or parental/guardian needs are available independent of the rehabilitation services. The seven-panel testing includes THC, Cocaine, Benzodiazepines, Amphetamines, Opiates, Barbiturates, and Alcohol & Creatinine
Rehabilitation Services include:
Detox Services and Suboxone Taper
Intensive Outpatient Treatment and General Outpatient
Individual Group Sessions
12 Step Program, Group Sessions, and Family Programs
Relapse Prevention
Cognitive Behavioral Therapy
Recreational Therapy and Experiential Therapy
Meditation and Relaxation
Gospel and Spiritual Sessions
Tueller Counseling
Tueller Counseling is an established mental health clinic with several facilities in the Southeast Idaho region. According to Tueller Counseling, the substance abuse program has a high recovery rate. Clients of Tueller Counseling include adults, adolescents, and children from a wide range of ethnic, cultural, and religious backgrounds. By working with Tueller Counseling's therapists—individually, as a couple, as a family, or as a group—clients can find relief from the struggles of addiction and get to the root of what might be blocking their path to health, happiness, and lifelong recovery.
Tueller Counseling's services include:
Alcohol or Drug Assessment
Outpatient and Intensive Outpatient
Case Management
Drug and Alcohol Testing: Court Ordered
Transportation
Life Skills
Recovery Coach
Groups Therapy Sessions
Center for Behavioral Health
The Center for Behavioral Health has a network of outpatient facilities that offer substance abuse treatment programs to assist people addicted to opiates such as Hydrocodone, Lortab, OxyContin, Oxycodone, Vicodin, Heroin. For admission, patients must be 18 years or older and addicted to opiates for one or more years. All of the centers are staffed with qualified physicians, nurses, pharmacists, and licensed counselors. While the Center for Behavioral Health focuses on opiate addiction, they also provide low-cost evaluations, counseling, and education for the criminal justice system.
Treatment consists of:
Methadone Maintenance Treatment (MMT)
Buprenorphine: Suboxone and Zubsolv
Vivitrol or Naltrexone
Individual, Family, and Group Counseling
What Rehab Programs You'll Find in Idaho
90-day Residential Programs in Idaho
Road to Recovery
Adult Residential Services for men and women needing a road to recovery. The Road to Recovery is located in the natural beauty of Lava Hot Springs, Idaho. Comprehensive residential treatment followed by ongoing aftercare enables clients in the recovery process to build full and meaningful lives. The Road to Recovery's therapy is trauma-sensitive and is suitable for clients with a dual diagnosis. Participants are involved in both personal and group counseling sessions. Therapeutic groups include a core issues group, gender-specific groups, emotion management, life skills, relapse prevention, 12-Step program, healing arts, and an experiential activity group.
Theta Wellness Center
Theta Wellness Center, located in Rexburg, Idaho, uses a drug-free, evidence-based, neurological approach to correct chemical imbalances in the brain. Theta Wellness Center believes imbalances in the brain are the root cause of common problems such as drug and alcohol addiction and other mental health disorders. The centers ThetaChamber℠ delivers up to six treatment protocols at once—it is ideal for dual-diagnosis treatment. Theta Wellness Center offers: intervention if necessary, assessment, medical detoxification, and intensive residential treatment (30-180 days).
Intensive Outpatient Programs in Idaho
Port of Hope
In 1971 Port of Hope opened its doors to guide men and women suffering from addiction to drugs and alcohol. Both locations, Nampa, Idaho and Coeur d'Alene, Idaho, provide detoxification in a social, non-medical environment. Port of Hope offers an intensive outpatient program tailored specifically for the client's recovery needs. The individual is responsible for attending a particular number of classes and will have one-on-one contact with a professional counselor for the duration of the program. An initial evaluation will determine the nature and scope of the individual's needs.
Riverside Recovery
Lewiston, Idaho is home to Riverside Recovery. The facility offers a wide variety of outpatient programs, one of which is an intensive outpatient service curated by addiction professionals. The program provides scheduled sessions within a structured program, for a minimum of nine hours of therapy per week. Treatment includes individual sessions, group therapy, family sessions, and other recovery support. Riverside Recovery is committed to helping those struggling with chemical dependency, polydrug use, mental health issues, or co-occurring diagnoses.
The statistics between 2009–2013 show that 5% of Idahoans age 12 or older abuse or are addicted to alcohol, roughly 96,000 individuals; and 5% of Idahoans age 12 or older abuse or are addicted to illicit drugs, approximately 32,000 people. Alarmingly, 93% of Idahoans with an alcohol abuse disorder did not receive treatment. The drug and alcohol rehabs in Idaho are available to guide this large population toward recovery.