Unfortunately, Montana is one of the U.S. states that face addiction and addiction-related problems. The treatment centers in Montana are essential in handling the treatment from alcohol and illegal drug abuse and the recovery from the silent epidemic of medical drug abuse the state faces.
The scarce number of experienced treatment centers, the state policies, and demographics contribute to the drug problem this state battles.
Review some of the best rehab centers in Montana and the mode of operation of these centers.
5 Best Drug Rehab Centers in Montana
Even though those who seek centers specializing in drug rehab in Montana do not have too many options to choose from, some centers stand out. The following rehabilitation centers in Montana are some of the best that the state has to offer.
Boyd Andrew Community Services, Helena, MT
Since 1974, Boyd Andrew Community Services has been helping the people of Montana in various ways. What began as an outpatient service to adults in need of treatment for chemical dependency in the Helena area has since evolved into a fully-fledged treatment program providing prevention, intervention, and substance abuse treatment to adolescents and adults alike.
The center begins treatment with a thorough diagnosis of the problem first. This helps to determine if the person is experiencing a substance use disorder and the specific steps that must be taken to help.  Then, a treatment plan is developed that suits the sort of treatment that each individual needs.
The center currently only offers a couple of outpatient services – regular outpatient and intensive outpatient services. On that note, if it is ascertained that the person needs inpatient services or detoxification, there will be the need to recommend them to another facility that provides those services.
On the flip side, if the service required is any of the outpatient options that Boyd Andrew provides, a meeting is scheduled with one of the center's Licensed Addiction Counselors or a Mental Health Counselor.
Rimrock – Leading Addiction Treatment, Billings, MT
This rehabilitation facility is currently the largest in the region, and it welcomes both adults and adolescents that suffer from alcohol or drug addiction. The professionals at Rimrock view addiction as an illness that affects the individual's emotional, physical, spiritual, and social well-being. Their mission is to help people who suffer from an addiction to find a purpose in their lives.
Rimrock offers a large variety of services, including but not limited to medical detoxification, adolescent programs, day treatment, family therapy, and sober living. Their clinic specializes in the treatment of substance use disorders, gambling disorders, anorexia, codependency, and more.
This rehabilitation facility creates a unique therapeutic environment that promotes a whole person living. The clinic employs more than 150 professionals that will help the participants choose health and freedom over addiction.
Rocky Mountain Treatment Center, Great Falls, MT
This facility was founded to help people overcome substance addiction and start new lives. The clinic is based in a wonderful building that's nearly 100 years old.
Rocky Mountain clinic offers a large variety of services. The facility's trained professionals can provide assistance with medically monitored detox, drug & alcohol day inpatient therapy, a proven 12-step program, family counseling, and more. Each participant benefits from a guided, supportive, and individualized therapy program. Every program is constructed according to the participant's needs and behavior.
The employees of this facility work proactively with the participants to improve their self-image and overcome their physical and mental limitations. Call the helpline to learn about the full list of services provided by Rocky Mountain.
Northern Montana Health Care, Havre, MT
Northern Montana Health Care is one of the largest drug and alcohol treatment centers in Montana. The center has a large pool of employees serving adults and adolescents with substance use, co-occurring disorders, gambling disorders, and codependency.
The services and levels of care deployed by Northern Montana in the treatment of these conditions include Outpatient Services, Intensive Outpatient Services, Family Therapy, Chemical Dependency Assessments, DUI School ACT, and Adolescent Programs.
One available option at NMHC that gives the center some leverage over alternative centers is that they serve all patients regardless of inability to pay. There are special discounts for essential services offered on family size and income. This flexibility makes the center a reasonable option for people that are struggling with funding.
VA Montana Healthcare System, Harrison, MT
This healthcare center provides veteran drug rehab in Montana, founded by the Department of Veteran Affairs, with the purpose of helping returning service members who need addiction and medical aid.
The clinic operates as a residential care facility, and it's easily accessible for servicemen of different backgrounds, including those who lost homes after leaving the military service.
This rehabilitation facility offers a wide variety of services, including psychical and physical intervention for the cure of substance addiction. The clinic specializes in treating the underlying cause of pain and illness, striving to eliminate the addiction disorder from its roots. Call the helpline to learn more about the veteran rehab institutes in MT.
Addiction-Related Treatment Problems In MT
Only 15,900 individuals in the state benefited from a form of treatment for their addiction between 2012 – 2015. This means that approximately 90% of the individuals who abuse or are addicted to drugs or alcohol did not receive any kind of treatment. Most of these people do not acknowledge their condition, so they do not seek professional help. Moreover, drug rehab centers in Montana are a little hard to come by, and the shortage exacerbates the problem of treatment access.
Approximately 10,000 individuals who are abusing or addicted to a substance seek treatment annually in this state. Unfortunately, the state-approved providers can only care for approximately 6,100 individuals, leaving almost 4,000 people without proper access to professional help. This statistic is valid for those who seek drug or alcohol treatment facilities in Montana.
Eighteen out of the state's 56 counties do not have a Licensed Addiction Counselor at the moment, and it's considered that the state needs to train and hire many licensed providers to fill the gap in treatment and facilitate access to rehab centers in Montana.
Drug Abuse Statistics In Montana
Montana drug statistics show that the state has one of the lowest opioid-related overdose deaths in the country, but the state's situation is still grim. About 6 percent of adolescents in Montana is in need of treatment for excessive alcohol use and 5 percent of youngsters need rehab for illicit drug abuse. Both percentages are higher than the nationwide average of 4 percent.
In 2018, Montana providers wrote 54.0 opioid prescriptions for every 100 persons compared to the average U.S. rate of 51.4 prescriptions.
An estimated half of all drug overdose deaths that year involved opioids—a total of 64.
For other substances, the numbers were similar to the national average, albeit increased from the previous numbers for Montana on its own.
The number of drug offenses has increased by 559% since 1980.
During 2017–2019, the annual average prevalence of past-year heroin use in MT was 0.29% (or 3,000), similar to both the regional average (0.27%) and the national average (0.30%)
One in 10 Montanans is addicted to or abusing drugs/alcohol.
Generally, the annual average prevalence of past-year substance use disorder between 2017 and 2019 in the state was 10.1% (or 90,000), similar to the regional average (9.4%) but higher than the national average (7.4%).
To be fair, these numbers – especially in comparison to the national averages are possibly in a bit of a better position than was the case about a decade ago. At the time, the statistics for drug abuse and drug-induced deaths were, on average, higher than the national mean.
The percentages in comparison to the national averages based on the most recent reports suggest that despite an apparent lack of numbers, the available alcohol and drug rehab centers in Montana are doing a job.
At the time, approximately 10.77 percent of Montana residents reported past-month illicit drug use; the national average was 8.82 percent.
70% of the high school students enrolled in this state drink, and 61% of those students engage in binge drinking behavior.
Heroin drug violations increased by an astonishing 1,557% from 2010 to 2015
Montana Drug Laws
According to Montana drug laws, possession of any controlled substance is considered a Class C Felony under Montana possession laws. The exception to this rule is the possession of under 35 grams of marijuana.
A detailed illustration follows:
Substance
Criminal Charges
Detail
Sentencing (Potential Imprisonment)
Sentencing (Potential Fine)
Anabolic Steroids
Possession
–
Up to 6 months in jail
Up to $500
Marijuana
Possession
Less than 60 grams
Up to 6 months in jail for first offenders

Up to 3 years in jail for repeat offenders

Up to $500 for first offenders

Up to $1000 for repeat offenders

Marijuana
Possession
More than 60 grams
Up to 5 years in jail
Up to $50,000
Hashish
Possession
More than one gram
Up to 5 years in jail
Up to $1,000
Opiates (heroin and morphine)
Possession
–
Up to 5 years in jail
Up to $50,000
Methamphetamines, Cocaine, and other drugs
Possession
–
Up to 5 years in jail
Up to $50,000
Is Weed Legal In Montana?
Since the turn of the year 2021, Montana weed laws allow adults to possess up to one ounce of cannabis. However, the only legal way to acquire that weed is to grow it yourself. Initially, each person was allowed to grow up to four marijuana plants of their own, but that figure has been reduced to two plants per person or four plants per household.
This will be the new norm until January 2022, when medical dispensaries that have already been established are expected to begin selling the substance to all adults. This gives those dispensaries an 18-month head start over those who have not been established, yet as they will only be able to apply for an adult-use license from the state from July 1, 2023.
Clearly, the answer to the question is "Yes, it is legal," but one still needs to be careful as there are regulations guiding the possession and manner by which weed is used in MT.
Find Addiction Treatment in Montana Today
Even though there aren't as many rehab centers in Montana as there should be, the therapy centers we presented do an incredible job of treating substance abuse and addiction disorders. If you or a loved one suffer from some form of substance addiction, contact the Montana Medicaid helpline.
If you or a loved one have a substance addiction problem and you want to receive more information about addiction rehabilitation centers, call our 24/7 hotline at (888)-459-5511 to speak to our knowledgeable representatives.
Find the best treatment options. Call our free and confidential helpline
Find Drug Rehabilitation Centers Near You Anywhere In the US
Addiction Resource team has compiled an extensive list of the top drug rehabilitation facilities around the country. Click on the state you are interested in, and you'll get a list of the best centers in the area, along with their levels of care, working hours, and contact information. Haven't found the rehab you need? Call the toll-free helpline below for professional assistance.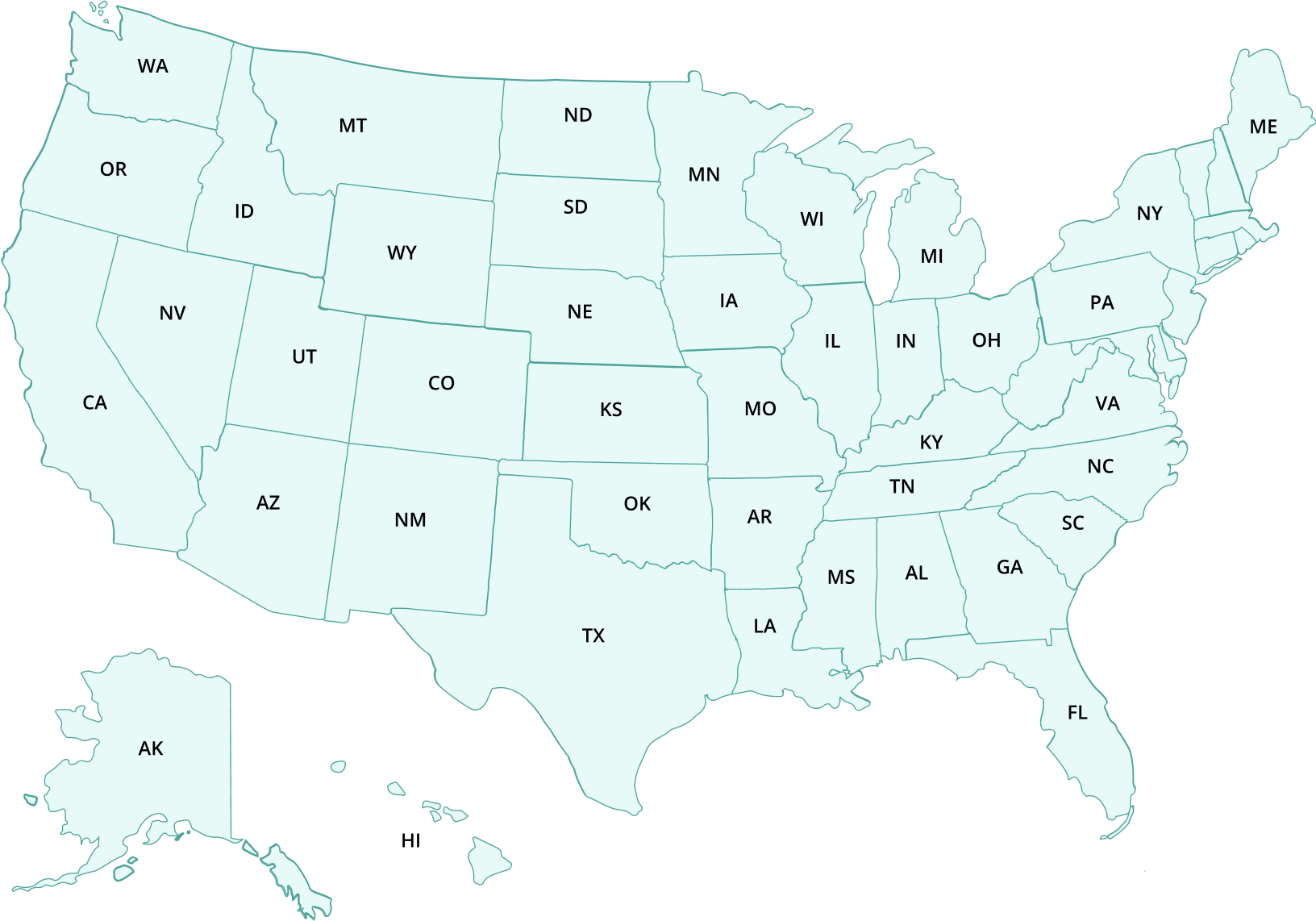 ---
Page Sources
The State of Montana. (2019). Get The Facts. Montana Official State Website. https://dphhs.mt.gov/opioid/getthefacts
Substance Abuse and Mental Health Services Administration. (2020). Behavioral Health Barometer: Montana, Volume 6: Indicators as measured through the 2019 National Survey on Drug Use and Health and the National Survey of Substance Abuse Treatment Services. https://www.samhsa.gov/data/sites/default/files/reports/rpt32843/Montana-BH-Barometer_Volume6.pdf
Montana: Opioid-Involved Deaths and Related Harms. (2020, May 1). National Institute on Drug Abuse. https://www.drugabuse.gov/drug-topics/opioids/opioid-summaries-by-state/montana-opioid-involved-deaths-related-harms
SUBSTANCE USE IN MONTANA, A summary of state level initiatives for the Department of Justice (September, 2017). Montana Department of Justice. https://dojmt.gov/wp-content/uploads/Substance-Use-in-Montana-DOJ-FINAL-September-19th.pdf
Executive Office of the President of the United States. MONTANA DRUG CONTROL UPDATE https://obamawhitehouse.archives.gov/sites/default/files/docs/state_profile-montana.pdf