What is court ordered rehab?
Court ordered rehab is something the defendant of a drug-related crime might have to do in lieu of going to jail. If the judge and the prosecution believe that a defendant would benefit from rehab, they would rather try to help that person than put them in jail.
Court ordered rehab, as the name implies, is a mandatory rehabilitation from a drug or alcohol addiction as ordered by a judge as part of a court ruling. It is usually in lieu of a prison term which is a punishment that might not have matched the nature of the crime. It's a common occurrence for law-breakers who were under the influence of a substance, be it illicit or legal, when they committed a crime to be ordered to participate in a compulsory rehabilitation program.
Such people are addicted to alcohol or other drugs which impair their judgment and lead them to commit a relatively minor crime. At other times, it's the driving force behind a crime as an offender may steal or partake in some illegal activity just in order to acquire some money to feed the addiction.
People who are ordered to go through court-ordered drug treatment are mostly just regular people. If the crime committed is not violent in nature, the judge has an option of ordering a court-mandated drug program instead of prosecution or incarceration.
It makes sense to achieve this end with the littlest amount of stress possible, both to the government and the defendant. This is why it is sensible to look before leaping to just any court appointed rehab center available. There is more to it than meets the eye as all rehab centers are not equal or equally suited to everyone.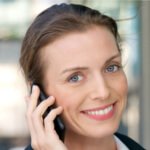 Hope Without Commitment
Find the best treatment options. Call our free and confidential helpline

Could I get court ordered rehab instead of jail time?
You could get court ordered rehab instead of jail time if you meet the following qualifications:
The crime committed was a direct or indirect result of your dependence on drugs
The crime was nonviolent
The court believes you are the type of person who would benefit from drug or alcohol treatment
You qualify for a probation sentence
If you need help in understanding your options and how best to go forward, please call us on 877-808-8240. We're available 24/7 to help you to make the best decision.
Who is Eligible for Treatment instead of Incarceration?
To be eligible for court-ordered rehabilitation, a person would need to meet some requirements. If all of them are met, then the offender should be able to apply for drug treatment instead of going to jail for a minor crime. These conditions are:
The person was addicted to some substance or alcohol at the time in which the crime was committed.
The crime committed was directly or indirectly as a result of the person's dependence on drugs or alcohol.
The person is of a disposition that will benefit from drug and alcohol treatment.
The person qualifies for a probation sentence.
Do I have to pay for rehab if it is court ordered?
Yes, in most cases the defendant must pay for rehab eve in it is court ordered. The defendant also has the right to choose the treatment center, allowing him or her to consider a number of factors, including cost, when deciding where to go for treatment.
When an offender is placed in drug or alcohol treatment, it does not negate a sentence until the treatment has been completed successfully.
Drug courts are an alternative to conventional criminal courts which are designed to prevent law offenders suffering from addiction from going to prison. These offenders are admitted into addiction treatment programs instead. Since the goal of sentences is primarily rehabilitation and not just punishment, drug addicts will more likely benefit from an addiction treatment program more than a prison term.
Participation in a drug court is not mandatory but to be eligible, the defendant must have pleaded guilty to the crime he/she has been charged with and be willing to go through the court mandated drug treatment. The offender once checked into rehab, is expected to abide by some or all of the following terms:
A sentence of 12 to 24 months.
Complete abstinence from the addictive substance.
Regular updates with the court-appointed officials.
Random drug or alcohol tests.
Compulsory participation in the court-ordered substance abuse treatments.
Community service.
Drug Intervention Programs
There are several programs that have been put in place to assist people addicted to alcohol and drugs to beat the addiction while avoiding all or part of a jail sentence. Depending on the type of crime committed, a specific drug intervention program will be selected for the defendant.
Accelerated Pretrial Rehabilitation Program: The program has strict requirements in order for the defendant to qualify for it such as not having participated in a similar program before or having committed a felony etc. Once the defendant is deemed to have qualified for the program, he/she is released to the Court Support Services Department (CSSD) who are in charge of overseeing the rehabilitation program. The defendant is acquitted of all charges once he/she has successfully completed the program.
Alcohol Education Program: People who have been charged with driving or operating a motor vehicle under the influence of alcohol may be eligible for this program. The court file is sealed if the defendant applies for this program. During the CSSD's investigation into whether or not a defendant is eligible for this program, an evaluation by the Department of Mental Health and Addiction Services (DMHAS) is also carried out. This evaluation is used to decide if and what type of program the defendant should be in. The options include a 10-week educational program, a 15-week educational program or a treatment program. Once the defendant successfully completes the program, all charges are dropped by the court.
Drug Education and Community Service Program: This program is applicable to people who have been charged with possession of drugs or drug-related paraphernalia. There are conditions that may limit a person's eligibility to this program such as having twice participated in the program or having participated in a related program before. Investigations into the eligibility of a defendant are similar to that of the Alcohol Education Program and the DMHAS gets involved as well. Their findings and possible previous involvement in the program by the defendant may lead to the defendant being recommended for either a 15-week educational program or a 15-week long substance abuse treatment program. Like other programs, if the defendant successfully completes the program assigned, the charges are dismissed.
Read more about drug intervention programs here.
Who Pays For A Court Ordered Drug/Alcohol Treatment?
In almost all cases, the defendant is the one responsible for choosing a treatment center. Consequently, he/she is also to pay for all expenses incurred. This flexibility means it is wise for the defendant to choose according to a number of factors that will ensure that the treatment does not become a tiring and tedious affair. Costs of treatments vary widely as do other factors. Depending on the duration and quality of treatment, rehab may be quite expensive. If it's not readily affordable, some centers offer payment options that allow you to pay over a longer period of time to reduce the burden.