Arizona provides its fair share of rehabilitation centers for people who struggle with various drug addictions such as alcohol, heroin, or marijuana. A rehab center in Arizona usually focuses on medical detox and court-ordered treatment, inpatient and outpatient programs, and relapse prevention. The prescription drug misuse in this state is among the highest in America, and rehabs in Arizona struggle to keep up with the increasing demands of treatment for opiates and prescription medication. Although using prescription drugs is not that dangerous at first, it can quickly lead to abusing other substances such as heroin or developing alcoholism.
Before enrolling in a treatment program in a rehab facility within the state of Arizona, one should know his options very well and become acquainted with well-known rehabs in this state. Drug treatment centers in AZ can be very varied; they can have different admission requirements and usually focus on the specific needs of the individual.
Top 8 Best Rehab Centers in Arizona
Looking for a rehab center in Arizona? Finding the most suitable rehab center in AZ may be a bit of a challenge, owing to the diversity and differences in levels of care and the type of cases eligible for admission in the facility. It is pertinent to have a guide to some of the rehab facilities in Arizona to enable one to make an informed choice. Here is a compilation of the most popular top-rated rehab facilities in AZ.
Silver Sands Recovery Drug Rehab, Prescott, AZ
The Silver Sands Recovery is one of the best alcohol and drug treatment centers in Arizona which is an expert in recovery from heroin and opioid abuse as well. Its addiction treatment focuses on achieving long-term sobriety, treating the underlying issues that lead people to addiction, and developing healthy habits which will eventually keep patients away from drugs after discharge. Certified therapists at the Silver Sands center provide customized treatment options. This center includes multiple treatment programs to choose fromб such as 12-step addiction treatment, co-occurring disorders treatment, holistic programs, intensive outpatient programs for teens, etc.
When it comes to insurance options, patients can validate their insurance plan online and can pay with cash or credit card for services that are not covered by the insurance plan. Best of all, once a patient is accepted, the facility ensures the transportation of the admitted patient to the rehab.
SpringBoard Recovery, Scottsdale, AZ
Another great drug rehab Arizona is Springboard Recovery which focuses on long-term holistic care and providing the patient with the necessary nutritional, psychological, and physical tools to recover quickly and permanently. This rehab center also puts an accent on co-occurring disorders, features specialized treatments aimed at eliminating alcohol addiction, and is approved by the Joint Commission, which attests excellent in the healthcare industry.
The facility itself provides excellent comfort for patients during their stay, offering a gourmet kitchen, yoga facilities, swimming pools, outdoor grill decks, fast Internet connection, and more. These amenities provide the perfect environment for relaxing, healing, and spiritual growth.
Scottsdale Recovery Center, Scottsdale, AZ
The Scottsdale Recovery Center has a rehab center in Tucson, AZ, as well as in different other cities in AZ such as Scottsdale and Phoenix and offers multiple care services such as quick intervention, medical detox, inpatient rehab, intensive outpatient rehab, and more. This is one of the most prestigious inpatient drug rehab Arizona featuring multiple professional and accredited therapists, nurses, and counselors. The facility currently accepts PPO health insurance, and approximately 75% of all residents come from other states to achieve a healthy life. This fact alone speaks about the quality of the treatment received here.
Apart from offering top-of-the-line treatment options to eliminate substance abuse, the specialists working at this facility can also treat other types of disorders and psychological imbalances such as low self-esteem (usually caused by substance abuse), repeated relapses, bipolar disorders, social traumas, and more.
Alternative to Meds Center, Sedona, AZ
The Alternative to Meds Center is one of the best residential treatment centers in Arizona, which focuses on treating patients who are addicted to antidepressant medications, benzodiazepines, alcohol, and recreational drugs. This center provides a holistic therapy approach to treating addictions and offers high-quality support when it comes to alcohol, opiates, and drug withdrawal in general. The staff is well-trained, the treatment programs are customized, and most patients end up living a sober, healthy life after discharge.
The length of the treatment varies from individual to individual, but most patients usually spend about a month here. Some patients who require a higher level of counseling and healing might spend up to 2 months. The facility accepts PPO insurance as well as Co-Pay or OOP, depending on various factors.
Сanyon Crossing Recovery for Women, Prescott, AZ
The Canyon Crossing Recovery for Women is a rehab facility specially designed to treat women of all ages. It puts an emphasis on outpatient and inpatient treatment, features family programs, and strives to provide customized care for each individual patient. The treatment programs found in this center incorporate a lot of outdoor activities such as horse riding, hiking, kayaking, and visiting spiritual retreats to rediscover the meaning of life and choosing a healthier path away from drugs.
Another great feature of the treatment programs offered here consists of educational classes held in Canyon Crossing, which are designed to improve the life and communication skills of these women's clinic residents as well as developing better ways to handle relationships with friends and families. Some of the best programs tackle budgeting and money management topics which are usually the cause of substance abuse problems.
Cottonwood Tucson, AZ
The behavioral health and substance use disorder facility excels in providing extensive treatment for substance abuse and mental health. Cottonwood is a holistic treatment center that employs various techniques in reducing the impact of addiction. Substance addiction in itself is a lifelong problem, and the ability to stay away from illicit substances depends on the individual and the quality of help they are able to get. Cottonwood offers residential programs, medical detox, assessment programs. Some of its programs include co-occurring treatment, trauma management, family week, and more.
Vogue Recovery Center, Phoenix, AZ
The rehab center in Arizona caters to the treatment needs of men and women over the age of 18 who are battling the effects of substance addiction. Vogue recovery drug rehab Arizona accepts various payment methods such as insurance policies and others. Every case is assigned an expert case manager, and the facility provides intensive neurocognitive adjunct service with clinical treatment.
Family counseling is a most integral aspect of the program and plays a key role in diagnosis. The services at Vogue Recovery drug rehab Arizona also include holistic treatment, drug, and alcohol counseling, detox, and others. The facility is equipped with professional behavioral studies experts and technicians with years of experience and a high success rate in handling addiction.
Calvary Healing Center, Phoenix, AZ
Calvary drug rehab Arizona delivers complete annexation of the mind, body, and spirit and channels one's energy into a single idea—to be successful in every aspect of life. The facility provides a safe, comfortable environment for recovery. It is a viable option for those seeking an outpatient counseling center or Christian residential drug rehab Arizona.
Rehabilitation Facilities in Arizona Offer Numerous Treatment Programs
As a solution to the increasing substance abuse in Arizona, the authorities have come up with appropriate responses to curb the epidemics of drug use. There are numerous free detox centers in Phoenix, and according to the SAMHSA:
About 15 percent of drug users asked for specialized treatment between 2010 and 2014
The Arizona law enforcers were given thousands of doses of naloxone, which is a substance that can reverse opioid overdoses and give patients more time to be saved by certified medical staff
Approximately 30% of all admissions in treatment centers were caused by alcohol abuse.
Most drug rehab centers in Arizona go the extra mile to provide patients with a broad range of medical services designed to save addict lives. The Arizona Parents Commission strives to raise awareness among kids and prevent underage drinking and drug use.
Substance Abuse in Arizona: an Ongoing Problem
Substance abuse in Arizona has increased in the last 10 years, similarly to other American states such as California or Colorado. According to CDC:
In June 2017, Governor Ducey enforced a state of emergency due to the unprecedented increase of opioid deaths recorded in 2016 in Arizona
The rate of death due to drug abuse in Arizona was expressively higher than the national average in the US in 2010
About 9.52% of the residents of Arizona admitted to using illicit drugs in the previous month. The national average for the United States was 8.82
From 2010 to 2011, Arizona made the top ten in the list of states with excessive substance abuse in several categories; inclusive of misuse in minors, non-medical use of pain relievers, and others
Approximately 3% of all ER visits were related to binge drinking in 2013
Binge drinking is a problem for almost 13% of all Arizonans
Cocaine addiction lead to hospitalization of almost 1,250 people in 2013 alone
The number of meth hospitalizations in AZ increased 14 times from 1990 to 2005
Most alarming is the fact that illicit drugs are very easy to come by in spite of Arizona state drug laws. Numerous Arizona rehab centers attempt to re-educate patients and prevent them from relapsing by using special counseling sessions and therapies in support groups.
Arizona Drug Laws
Arizona, with a population of about 7.2 million people, prohibits the possession, use, and distribution of illegal drugs and substances that alter the functions of the CNS. The strict Arizona marijuana laws are in a bid to crackdown on dealers and to create a drug-free society.
Is weed legal in Arizona?
Weed is a schedule I drug and is illegal in AZ. It is crucial to understand Arizona marijuana laws in the state in order to avoid issues with the law. Here are some policies on the possession of weed:
| | | | |
| --- | --- | --- | --- |
| Offense  | Penalty | Incarceration | Maximum fine |
| Possession of 1 oz weed | No penalty | NA | $300 |
| Possession of weed 2.5 oz to 2lbs | Felony | 6 month to 1.5 years | $150,000 |
| 2lbs and above | Felony | 9 months to 3 years | $150,000 |
| Sale of weed 2 lbs and above | Felony | 2.5 years to 10 years | $150,000 |
There are numerous categories of penalties related to the possession of weed and other drugs. Possession, trafficking, sales, and cultivation, are prosecutable by law, and the penalty depends on the amount of substance in question.
Drug Rehab Arizona: Choosing an Appropriate Rehab Facility in Arizona is the First Step Towards Healing
These are some of the most prestigious rehabs in Arizona, and they can treat a wide variety of addictions such as alcoholism, heroin, opiates, and antidepressant addictions, etc. One should carefully assess his options and choose a facility and therapy that best suits his needs and goals.
If you or your loved one want to live a happier life again, free of alcohol and other addictive drugs, make sure that you call (888)-459-5511 today and start your journey towards freedom and health!
Find the best treatment options. Call our free and confidential helpline
Find Drug Rehabilitation Centers Near You Anywhere In the US
Addiction Resource team has compiled an extensive list of the top drug rehabilitation facilities around the country. Click on the state you are interested in, and you'll get a list of the best centers in the area, along with their levels of care, working hours, and contact information. Haven't found the rehab you need? Call the toll-free helpline below for professional assistance.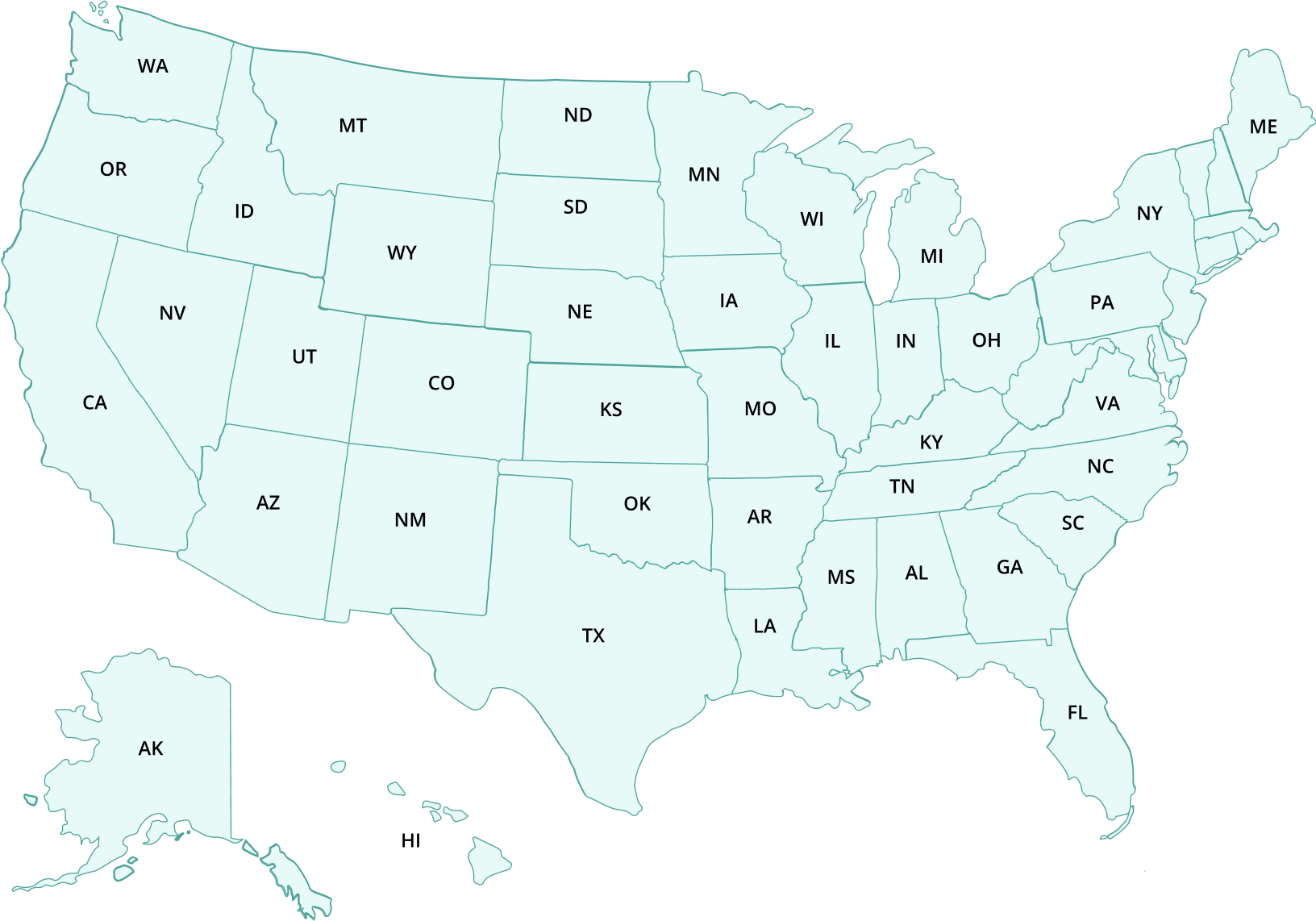 ---
Page Sources
National Institute on Drug Use and Health, The NSDUH Report, Substance Use and Mental Disorders in the Phoenix-Mesa-Glendale MSA, https://www.samhsa.gov/data/sites/default/files/NSDUHMetroBriefReports/NSDUHMetroBriefReports/NSDUH-Metro-Phoenix.pdf
Arizona Department Of Health Services, Opioid Epidemic, Real Time Opioid Data, Data range: June 15, 2017 – June 11, 2021, https://www.azdhs.gov/prevention/womens-childrens-health/injury-prevention/opioid-prevention/index.php
Executive Office of the President of the United States, Arizona Drug Control Update, https://obamawhitehouse.archives.gov/sites/default/files/docs/state_profile-arizona.pdf