When we think about Florida, we automatically imagine enjoying the sun and beautiful sandy beaches. But, it is not all sunshine and rainbows, as with everything, for according to Hall, there has been an increase of injection drug use within the population of young people in this state. Moreover, the production of synthetic cannabinoids has also also increased since 2011 and 2012. Due to these and some other issues, Florida offers a great number of rehab centers that provide comprehensive substance abuse treatments, mostly based on holistic approach. The following are considered the most popular among them.
Top 5 Rehab Centers in Florida
Beachway Therapy Center
Beachway Therapy Center is one of the highest rated rehab centers in Florida. It offers a highly individualized treatment plan based on holistic approach. Beachway provides medical detox, inpatient rehab care, outpatient program. Also, the center offers dual diagnosis services for PTSD, anxiety, depression, and bipolar disorder.
What makes Beachway Therapy Center so outstanding is its holistic approach. This method is based on art therapy, equine therapy, music therapy, family therapy sessions, but it also allows faith-based rehab, and nutrition and fitness therapy.
Unlike majority of rehab centers, at Beachway clients are welcome to use spa and wellness which includes massages, hair styling, manicure, and pedicure. All these possibilities combined with well-thought out therapy is imagined to boost clients' self-esteem and confidence, and inspire them to opt for a healthier lifestyle.
Beachway also provides an aftercare program, along with sober living and alumni program.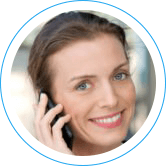 Hope Without Commitment
Find the best treatment options.Call our free and confidential helpline
Serenity Springs Recovery Center
Serenity Springs Recovery Center provides inpatient care for men only, located in Edgewater, Florida. This luxurious facility provides comfort without any distractions from the outside world. Its substance abuse treatment is based on spiritual and scientific approach. When it comes to alcohol abuse treatment, the Center uses the 12- step philosophy.
Serenity Springs Recovery Center is another Florida Center that offers a holistic approach to addiction treatment.
An outpatient facility is located in New Smyrna Beach where clients can attend daily counseling sessions and group meetings. Serenity Springs also offers intense outpatient program (IOP) which is available for both women and men.
Recovery First Treatment Center
The treatment in Recovery First Center is mostly based on comprehensive care combined with cognitive behavioral therapy, trauma therapy, motivational interviewing, rational emotive behavior therapy, and other evidence-based practices. Therapy sessions can be group and individual. Besides addiction treatment, this rehab center offers treatment for patients who suffer from other mental health problems.
Similar to Beachway, the center provides a wellness program that includes chiropractic therapy, acupuncture, massage, and gym.
Other therapy options include:
Equine therapy
Art therapy
Music classes
The maximum stay in Recovery First Treatment Center is 90 days, but most of the patients stay between 30 and 45 days.
House of Freedom Treatment Center
Located in Orlando, Florida, House of Freedom is one of the addiction treatment centers with the longest tradition.
Besides inpatient stay, the center offers outpatient and partial hospitalization services as well.
House of Freedom Treatment Center employs Brain SPECT, a diagnosis technique which allows monitoring brain's activity and the blood flow. The Center also performs neurotransmitter testing to help an individual restore the balance of neurotransmitters. Additionally, a hyperbaric oxygen therapy is also available to patients.
During their stay in House of Freedom, patients have access to a certified nutritionist and fitness trainers.
Tranquil Shores Treatment Center
Tranquil Shores Treatment Center provides holistic treatment for clients struggling with any form of addiction. The recovery treatment includes medical detox, inpatient, and outpatient program, as well as transitional housing. Outpatient program implies 1 to 15 hours a week of therapy sessions that can be group or individual.
An interesting fact about Tranquil Shores is that it has developed recovery programs specifically designed for artists, soldiers, and executives, in order to address, not just addiction, but the whole specter of issues that mostly affect these groups.
Another service the center offers is E-Therapy or online therapy available to those who are unable to attend everyday meetings due to work- related responsibilities.
The treatment plan is also based on the drug the clients used prior to addmision – there are special programs for cocaine addiction, heroin addiction, prescribed drug addiction, etc.
What Rehab Programs You Will Find in Florida
Holistic Treatment
Holistic treatment is a comprehensive approach that focuses on one's mind, body, and soul. It combines many therapeutic activities such as equine therapy, wellness treatments, art and music therapy, exercising, and much more. The main goal is to achieve physical and emotional well-being to be able to reach and maintain sobriety. Holistic treatment is a relatively new approach in addiction treatment as opposed to the 12-step philosophy.
Some of the services patients can get in a holistic treatment center are:
Meditation
Organic meal plans
Massage
Acupuncture
Individual or group counseling
Some of the rehab centers in Florida that offer holistic treatment to their clients are Tranquill Shores Treatment Center, Serenity Springs Recovery Center, and Beachway Therapy Center.
Amino Acid Therapy
Amino Acid Therapy implies intravenous administration of a certain amino acid to reduce cravings and to restore brain's activity back to normal. It requires 10 sessions, once a day. Every session lasts 6 to 8 hours. Amino Acid Therapy is mostly conducted as a part of holistic treatment approach.
One of a few Florida rehab centers that offer this type of service is Serenity Springs.
In the course of a few years, heroin and fentanyl use in Florida have been on a constant rise, which dictates the health care policy in this state. It mostly focuses on proper education and prevention, rather than rehabilitation. As for the top rehab centers in Florida, they are mostly focused on evidence-based practices and holistic approach.