California is one of the most prestigious American states, home to Los Angeles, which is the second-most populous city in the US, and Hollywood which is probably the most famous entertainment industry worldwide. It is also a place where a lot of excesses are made, and that's why there are numerous free inpatient drug rehab centers in California. The California rehabs offer multiple rehab options, accept insurance, and can help patients kick an addiction to various substances such as alcohol, heroin, crack, opioids, prescription drugs, and more. Some of the most famous Hollywood celebrities, such as Ben Affleck and Britney Spears, have joined rehab centers in California to eliminate substance addiction.
When considering enrollment in an addiction help program, it is important to consider what you value most when rehabilitating. It is also important to ensure you know as much about each rehab as possible. California is a substantially sized state, so you may wish to consider the rehab's location, as well as the insurances it accepts, the general cost, or even the kind of therapy offered.
8 Best Rehab Centers in California
There is hope for those seeking a California alcohol rehab. No matter the addiction, there is a facility within the range that can provide adequate help in the form of immediate treatment or counseling. Before enrolling in a rehabilitation center in California, it is pertinent to learn more about the residential treatment centers in CA first. This would provide insight into life in a California alcohol rehab. It is important to know what types of insurance residential treatment centers in California accept, what types of therapeutic activities they incorporate, how much the program costs for one month, etc. Learn about the five best addiction treatment opportunities in this state.
AToN Center, Encinitas, CA
As one of the most well-known rehab center in California, the AtoN Center, aims to focus on each person's individual needs. Offering both detox processes and other drug treatments, the center is renowned for its ability to incorporate side projects into its rehab. These may include treatment for mental health issues or simply yoga or acupuncture to help lessen stress.
This rehab center in California supports multiple insurance options, and approximately 80% of the participants finished the program. Nearly 90% of the residents joined a partial hospitalization by themselves, and this fact speaks about the success of the programs.
Reflections Executive Luxury Rehab Facility, Novato, CA
With the aim of offering multiple treatment options, the Reflections Executive Rehab goes the extra mile for its patients. The facilities' treatments include sober living treatments, extended care time, and outpatient programs that surpass the normal length of others. The rehab focuses on additional care for those suffering from mental health issues, offering cognitive behavioral therapy and relapse prevention therapy. This gives their patients the best chance of recovery.
At the Reflections center, patients can expect to get individualized treatment programs which can last 30, 60, or 90 days, 5 clinical therapies per week, and counseling from professionals with decades of experience. The rehab facility accepts most insurance companies as well as self-pay.
Sharp McDonald Center, San Diego, CA
The Sharp McDonald Center in California offers multiple treatment programs for patients addicted to alcohol, illicit drugs, prescription drugs, and cocaine. This rehab center specializes in inpatient and outpatient treatments, aftercare, and detoxification programs that are medically assisted. The staff incorporates psychiatrists, experienced nurses, and therapists as well as counselors who can make the recovering process much easier for enrolling patients. The highlight of this treatment facility in California consists of family involvement which is highly promoted to speed up the recovery process and make discharged patients want to live a healthier life again.
The facility also offers patients other treatments such as inpatient treatment and treatment that focuses on substance abuse in the younger generations. This is split between prevention and detox treatment. The rehab facility offers numerous insurance options and works with most major insurance providers in the US.
The Hills Treatment Center, Los Angeles, CA
One option for those living in Los Angeles is the Hills Treatment Center. This state-renowned treatment center offers detox in a number of forms, from inpatient to outpatient programs. It also includes regular aftercare for all its patients. One of the best features of the center is its remote location, which stretches over acres of land, allowing patients personal freedom and a more peaceful state of mind, whilst they recover. This land is regularly used for outdoor activities during therapy and therefore helps massively in detox.
A unique feature of this rehab center is its pet-based therapy. Patients at the facility can bring their furry friends along to help them cope with treatment and withdrawal. Pets can considerably lower stress levels, which makes this an innovative and effective aid to withdrawal symptoms. Call the toll-free helpline for additional information on how to bring the pet to the facility.
Asana Recovery Alcohol and Drug Treatment Program, Costa Mesa, CA
Located on the famous Orange County coastline of California, The Asana Recovery center is a specialist detox center for addicts. The center offers both inpatient and outpatient programs for all, focusing on each person's specific needs. The accredited center ensures that all programs are fully focused, distraction-free and that patients get all the support they need during the tough stages of recovery.
The Asana Recovery center ensures a comfortable stay during the recovery process, featuring Internet access, nutritious meals, and even Netflix. It accepts most insurance providers, but patients can also pay with cash or credit card for services not covered by the insurance plan.
Hope by the Sea, San Juan Capistrano, CA
The prominent rehabilitation center in California caters to the needs of adult men, women, and young adults. The well-equipped facility provides tailored treatment programs inclusive of outpatient services, medically supervised detox, residential rehabilitation, extended care post-rehabilitation, and counseling on maintaining a sober living.
Hope by the Sea employs the best strategies and methodologies in restoring normalcy to the physical and mental status of its patients, enabling them to embrace sobriety while maintaining a life of discipline.
There is a treatment for a pill addiction, alcohol abuse, heroin addiction, dual diagnosis, family issues, and others. The facility boasts of supportive and experienced staff, specialized and tailored programs, insurance-friendly charges, and an ideal location.
Bayside Marin Treatment Center, San Rafael, CA
While ranked as one of the best facilities in Newsweek, the rehab center in California is a luxury rehab facility equipped with specialized hands, a deluxe environment with a scenic view of nature. Most programs run for 30 to 60 days, depending on the preference of the client.
The exclusive facility provides detox for alcoholism, psychedelics, opioids, marijuana, nicotine, cocaine, and prescription drug use. Medical supervision is 24 hours, including family and group therapy, medication management, and others.
The levels of care include detox, outpatient, inpatient, residential care, telehealth, intensive outpatient, residential, partial hospitalization, executive, and luxury treatment. A wide variety of insurance and payment options are available.
Special programs include holistic programming, non-12-step programming, dual diagnosis, medically supervised drug and alcohol detox, and LGBTQ sensitive treatment.
Ocean Hills Recovery Inc, San Juan Capistrano, CA
The rehab center in California boasts of a long history of success in providing healthcare services to individuals suffering from the effects of addiction. Their philosophy to healing is the quality of the journey. Hence the rehab center in California prioritizes every case, proffering the best, tailored solution to clients. Their services include detox, interventions, drug treatment, alcohol treatment, 12-step recovery, inpatient, residential, and sober living.
Drug Treatment Programs Saved Thousands of Californians
Although substance abuse is unfortunately still on the rise, residential treatment centers in California are working overtime to treat addicts, and the healing programs are having great success. According to the OCHCA:
Around 50% of drug addicts that undergo outpatient programs stopped using drugs because of that program. They also continued their sobriety afterward.
Post-program, 100% of recorded recovering addicts were employed and into a routine-based lifestyle.
At least 8% of California residents met the conditions for substance addiction, but only about 10% of this population had access to any form of treatment.
When enrolled in outpatient treatment, there was a 75% less chance of receiving jail time for addiction.
Many California drug rehabs use 12-step programs in order to help the patient with their addiction, eventually ridding them of it. The programs are often subsidized with additional help, such as therapy, coping mechanisms, and mental health treatment. Since the initiation of drug clinics such as these, national institutions have experienced fewer drug-related hospital visits. This highlights the success of these treatments.
Substance Abuse in CA Has Risen Significantly Since 2002
California has always had a significant drug presence within its borders. However, in recent times that drug presence has continued to increase. Even though the death toll on drug abuse declined by 4.6% (14,975) in 2018, the estimated opioid fatalities are still very high.
In fact, according to the Center for Disease Control and Prevention:
The number of people who died from a drug overdose in CA in 2018 was twice the number in 2000 and quadruple the number in 2002.
The number of drug-related ICU visits in CA tripled within the year 2006 to 2017.
A report made by the Executive office of the President of the United States showed that at least 10.7% of California residents admitted to using illicit drugs in the previous month.
In 2012, about 35% of hospital admissions in CA were for drugs of various compositions, while 27% were for marijuana. Opioids are the most deadly of California's drugs. Both pain relievers and heroin cause a significant amount of deaths.
About 40% of students in CA have used marijuana, while more than half the student population in the 11 grade have indulged in underage drinking.
Since these alarming numbers are increasing each year, it is obvious why addicts should find a good rehabilitation center in California to kick their bad habits and have another chance of living a healthy life.
California Drug Laws
California drug laws on the illicit use of controlled substances lay emphasis on the illegality of drug possession. Those who are found with controlled substances will face legal consequences. The fine and punishment are in accordance with the number of drugs in possession. California drug laws are different from other states in the sense that the penalty for marijuana possession in the California axis might differ significantly from other states.
Is weed legal in California?
Cannabis has been legal for medical use in CA since 1996, and also for recreational purposes since late 2016. The state has been at the forefront of the push the liberalize California drug laws, especially the use of marijuana.
| | | | |
| --- | --- | --- | --- |
| Drug Offense  | Penalty | Possible Incarceration | Maximum fine |
| Possession | NA | NA | NA |
| Personal use 1 oz | NA | NA | $0 |
| More than 28.5 grams | Misdemeanor | 6 months | $500 |
| Distribution, any amount | Misdemeanor | 6 months | $500 |
| Sale or delivery to minor | Felony | 3-7 years | NA |
A better understanding of drug laws in various regions is essential in order to avoid legal issues.
Enrolling a Treatment Program in a California Rehab is the Right Thing to Do
The best rehabs in California are the ones that cater to individual needs and promote healthy habits, which help addicts reclaim their lives once they leave the facility. Visiting any of these 8 rehab centers in California drastically improves one's chances of recovery.
Find the best treatment options. Call our free and confidential helpline
Find Drug Rehabilitation Centers Near You Anywhere In the US
Addiction Resource team has compiled an extensive list of the top drug rehabilitation facilities around the country. Click on the state you are interested in, and you'll get a list of the best centers in the area, along with their levels of care, working hours, and contact information. Haven't found the rehab you need? Call the toll-free helpline below for professional assistance.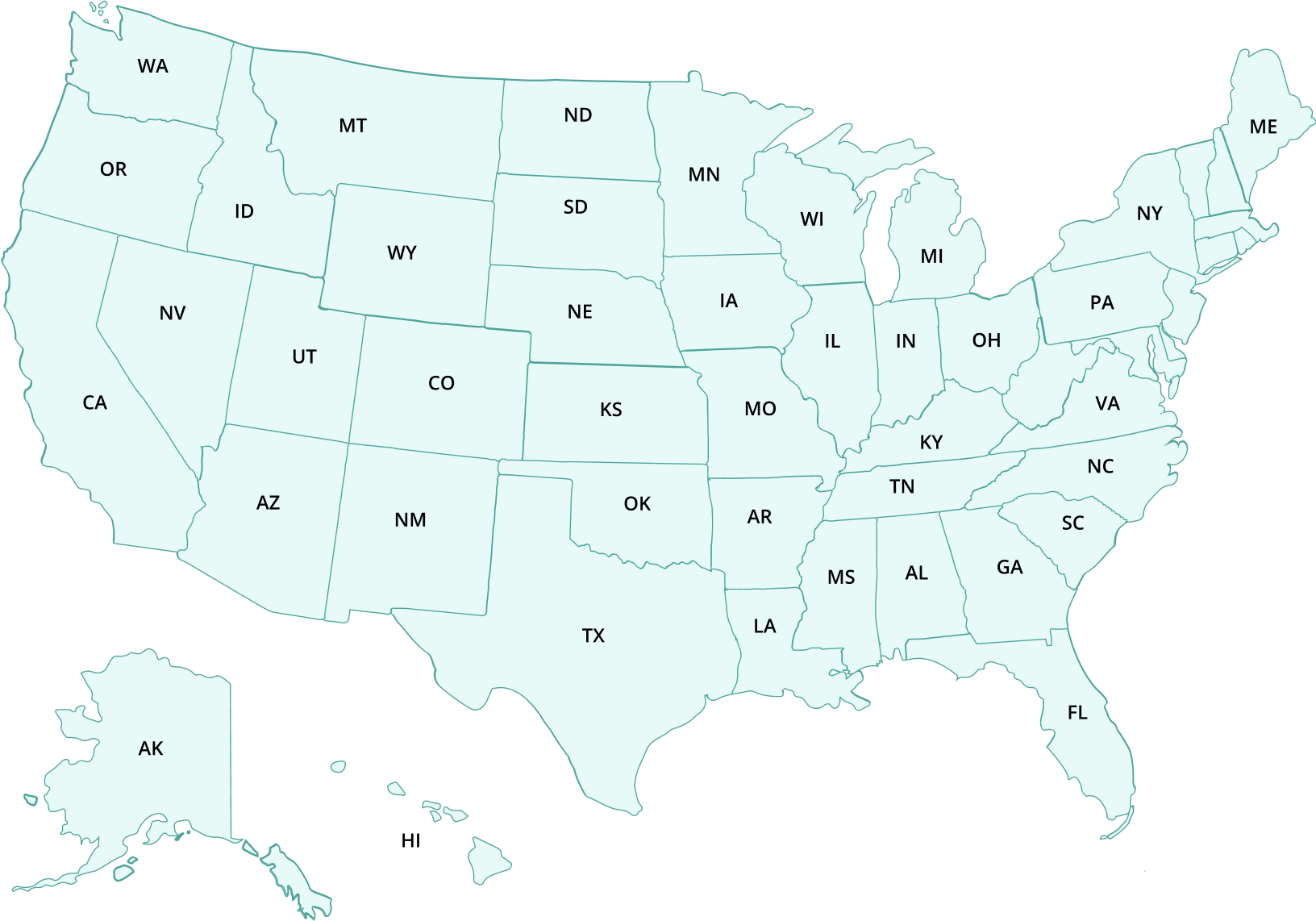 ---
Page Sources
NIDA. 2020, April 3. California: Opioid-Involved Deaths and Related Harms. Retrieved from https://www.drugabuse.gov/drug-topics/opioids/opioid-summaries-by-state/california-opioid-involved-deaths-related-harms
California Health Care Almanac, Substance Use in California: A Look at Addiction and Treatment OCTOBER 2018, https://www.chcf.org/wp-content/uploads/2018/09/SubstanceUseDisorderAlmanac2018.pdf
Executive office of the President of the United States, California Drug Control Update https://obamawhitehouse.archives.gov/sites/default/files/docs/state_profile-california.pd