Despite the fact that methamphetamine lab seizures in Wyoming have reduced in frequency during the recent years, the drug trafficking and abuse numbers are reportedly growing. The most abused drugs in Wyoming are marijuana and as of recently methamphetamine, with cocaine and prescription drugs coming at a distant second. There is a recent rise in popularity of 'club drugs' such as MDMA as of recently, while heroin is not as popular as in other states.
Top 5 Rehab Centers in Wyoming
Central Wyoming Counseling Center
This drug rehab center dates back to 1959 when it was opened as a volunteer operated clinic. Over time it has grown into one of the best rehab centers in Wyoming with 75,000 sq/ft of land operated by over 140 professionally trained staff.
Central Wyoming Counseling Center offers people who suffer from substance addiction different courses that can help them get themselves clean. Those are:
Outpatient Addiction Treatment Program
Includes relapse treatment, depending on the type and severity of addiction. The treatment includes:
Individual and group therapy
Family support treatment
Relapse prevention treatment
Medication-assisted treatment – for people addicted to opiates
Substance Abuse Residential Treatment
For residential treatment there are 68 beds available as well as personal evaluation for every patient including:
Initial intake assessment
Addiction Severity Index (ASI)
American Society of Addiction Medicine (ASAM)
Bio-psychosocial assessment
Withdrawal assessment
Comprehensive Health Assessment for Teens (CHAT)
And special services for residential clients including:
Continuation of education for teens
Schooling/daycare for children of women clients
Medical care for pregnant women
Parenting skill training for women with children
Psychiatric services
Social Detox Services
Jail-based Services
Adolescent Residential Treatment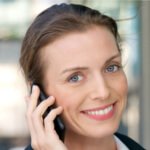 Hope Without Commitment
Find the best treatment options. Call our free and confidential helpline

West Park Hospital (Cedar Mountain Center)
West Park Hospital in Wyoming has been following Planetree philosophy of patient-centered care since 2004 which emphasizes the personalization and humanization of health-care. This means that West Park Hospital strives to provide the most comfortable possible conditions for their patients in order to make their recovery as stress-free as possible.
Cedar Mountain Center is one of the affiliated local rehabs located on the east entrance of the Yellowstone national park, which offers alcohol and drug abuse detox and rehabilitation.
The services that Cedar Mountain Center offers, in association with West Park Hospital include:
Chemical dependency treatment
Alcohol education and awareness
Detox (medically supervised in West Park Hospital)
Length of stay is determined by every patient's need
Aftercare
Family treatment based upon 12 steps, Reality Therapy and Minnesota Model
Ready access to medical services as needed
The Gathering Place
The Gathering Place is one of the top rated drug rehab centers, specifically catering to the needs of women and women with dependent children. They do only residential treatment and offer a vide variety of activities and programs in order to help their patients get clean and prevent relapse. Upon admission, each patient needs to go through an intake interview in order to best determine the type and the length of the treatment needed. While present at the Gathering Place center, patients have to attend a weekly counseling with one of the centers medically trained staff as well as attend many group activities such as: parenting workshops, sharing 'life stories' with other patients, trauma recovery sessions and others.
The Gathering Place bases their treatment on many different concepts which include:
Strength Based Counseling Techniques
Seeking Safety
Motivational Interviewing
Solution Focused Therapy
Corrective Thinking (True Thought)
Family Involvement
Cognitive Behavioral Therapy
Acceptance & Commitment Therapy
The treatment consists of 30 hours-a-week activity schedule, in which family involvement is incorporated each Friday on Family Day. During Family Day, patient's loved ones can attend different workshops and sessions dedicated to family dynamics, effects of alcohol and drugs on the family and family rules.
Wyoming Department of Workforce Services Vocational Rehabilitation
The Wyoming Department of Workforce Services offers vocational rehabilitation to people who need it in an attempt to help them reach their vocational goals and become productive members of society. On average, The Wyoming Department of Workforce Services works with over 4,000 individuals yearly and more than 700 of those are successful in completing the rehab program and joining the workforce. The Wyoming Department of Workforce Services – Vocational Rehabilitation Division can provide services such as:
Eligibility Assessment
Counseling and Guidance
Referral Services
Job Search and Placement Assistance
Job Retention and Career Follow-Up
Vocational and Other Training Services
Facilitation of diagnosis and treatment of physical and mental impairments
Transportation Services
Personal Assistance Services
Deaf and Blind Interpretive Services
Rehabilitation Teaching Services
Occupational Licenses, Tools and Equipment
Self-Employment Opportunities
Rehabilitation Technology Services
Transition Services (from school-to-work)
Supported Employment Services
Southwest Counseling Service
Southwest Counseling Services exist from 1962 and was called Sweetwater County Counseling during their starting years. The center used to employ five working staff members at the time of its founding, but has grown into a 140-worker facility over the years of its existence. Southwest Counseling Services provide both outpatient and residential rehab services, which include:
Adolescent Intensive Outpatient Program
Alcohol and Other Drug Education Class
Anger Management Group
Continuing Care
Corrective Thinking
Domestic Violence Group
DUI Class
Early Recovery
Individual, Couple, and Family Therapy
Intensive Outpatient Program Jail-Based Treatment
Pre-Treatment Group
Prevention Services
Recovery Services Classes and Groups
Relapse Prevention
Residential Treatment:
Therapeutic Community
Women's Addiction Program
Sober Living
Recovery Focus
Not only that, but the facility offers recovery for the widest variety of substances abused in state. These include:
Other substances
Over-the-counter medication
Oxycontin
PCP
Prescription drugs
Steroids
Tobacco
What Rehab Programs You Will Find in Wyoming?
Jail-based Services
Some of the drug rehabs located in Wyoming state offer Jail-based substance abuse treatment services. These are made for inmates who are struggling with the addiction, many of which who have ended locked up because of it. The jail-based treatment services include weekly visits from the rehab center addiction specialist and psychologist. These visits include group counseling sessions which revolve around a 12-step recovery plan and are made to help the inmates cope with serious mental issues, disorders caused by substance abuse and also to help them with social difficulties.
Vocational Rehabilitation
Vocational Rehabilitation is a program offered by The Wyoming Department of Workforce Services to over 4,000 people on a yearly basis. This program has been made to help people with mental and disabilities achieve their vocational goals, be it for the first time or for returning employment. Substance and alcohol abuse falls under said disabilities and as such make the people who suffer from them eligible for entering the program. An estimate has been made which claims that for every $1 that someone invests in vocational rehabilitation the return is $11 in increased taxable income.
It seems that numerous methamphetamine lab seizures and drug operation busts have done very little to lower the substance abuse statistics in Wyoming. This can mean that the illegal substances that are being imported from out of state have a much bigger impact that those made locally. Luckily, Wyoming state authorities are hard at work in preventing the deaths of those addicted to illegal substances. There are many high-quality rehab centers opened in Wyoming, some of which have existed for over 30 years and have a vast knowledge and experience in helping people with substance abuse issues as well as excellent understanding of the best relapse prevention techniques.