Renowned for its seafood, forests, coastline, and most notably, lighthouses, Maine is home to beautiful nature and rich maritime history. It is not a wonder then that many of its rehab centers are scattered across its soothing rocky coastline, with the view of Atlantic Ocean and nearby islands. Same as lighthouses guide ships to port; Maine's treatment centers lead addicts towards recovery and positive change. Located mostly on the coastline, and in or around Maine's primary metro areas – Portland, Augusta, and Bangor, here are five treatments centers with which Maine serves its community member as they sober up from addiction.
Top 5 Rehab Centers in Maine
Liberty Bay Recovery Center
Anchored in scenic Portland, Liberty Bay Recovery is arguably one of the most recognized addiction treatment programs in the USA. It serves both men and women struggling with alcohol and drug substance abuse and provides them with individualized plans as they combat cravings. Treatments are based on group therapies and individual counseling, while programs within treatments are offered through 3 primary services: rehab, detox, and dual diagnosis treatment. Liberty Bay Recovery offers following rehabs:
Prescription drugs rehab
Synthetic drug rehab
Crack cocaine rehab
Marijuana rehab
Detox is also available, with additional programs aiming heroin and alcohol addicts. Patients enrolled in dual diagnosis treatment are treated for a variety of mental health disorders, with the accent of co-dependency. Liberty Bay Recovery can prescribe medications for conditions of anxiety and depression, while for the rest patients are referred out. All treatments are based on holistic approach. As of the duration, most treatment plans are 90 days long. The center's facility is located across the street from Baxter Woods Park, and just a few blocks away from the Atlantic Ocean, which enables smooth recovery. Long-term off-site care is provided for every individual in Liberty Bay Recovery Center's programs.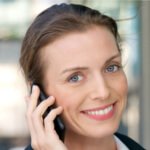 Hope Without Commitment
Find the best treatment options. Call our free and confidential helpline

Recovery Maine Inc.
Recovery Maine Inc. program is based on substance abuse services for those transitioning into the community, rather than on extensive inpatient treatments. The program takes place at Restoration House in North Berwick, a State-licensed housing program. Set in North Berwick's scenery exuding history and just a few miles from Maine's beaches, Restoration House hosts two programs: housing, and outpatient counseling. Housing program, an abstinence-based housing, treats adult men for drug and alcohol addiction. As the House is drug and alcohol-free campus, random substance testing is performed to maintain sober community and better recovery. Residential amenities at Restoration House include television, free laundry, WiFi, nearby recreation area, grocery stores, and dining services. The House is maintained 24/7 by staff. When it comes to outpatient counseling, it is available to both men and women in the form of individual and group treatments, including motivational interviewing, seeking safety, and cognitive and behavioral therapies.
Discovery House Comprehensive Treatment Center of Maine
What sets apart Discovery House Comprehensive Treatment Center of Maine from other treatment centers is that it treats opioid addictions only and through specific programs. Treatment programs offered at the Center are:
Despite the fact that its treatments are medication-assisted, Discovery House comprehensively approaches both to the psychical and emotional health of its patients. Each patient gets a customized treatment plan that suits their specific treatment requirements. As such, all procedures are performed through individual and group therapies, with the help of physicians, nurses, and counselors. To be admitted to Discovery House Comprehensive Treatment Center of Maine, patients must be 18 years old and older, live within a radius of 50 miles from the Center, and have at least one year of opioid dependency. As patients receive personalized care designed to meet their unique needs, the price of the treatment will depend on that. Discovery House has facilities in Bangor, Calais, South Portland, and Waterville.
Crossroads
Established in 1974, Crossroad started as a non-profit agency in Windham as a safe place for women suffering from alcohol addiction. As drug problems were not addressed, Windham expanded its programs, now serving women from all around the country struggling with addiction, additionally providing services for their children as well. While its residential programs are designed for women and mother with kids, the outpatient treatment at Crossroads serves both males and females, including families and couples, struggling with alcoholism, drug addiction, and dual diagnosis.
Residential treatments are conducted through two programs:
Back Cove Women's Residential Program
This program is exclusively for women suffering from substance abuse and mental health disorders. As such, the treatment is based on a relational model that utilizes gender-responsive approach, and it engages women in individual and group sessions, holistic therapies, yoga, acupuncture, and equine therapy. The duration of the program is 30 days, and during their residence, patients stay in a cozy home-setting located in Portland.
Children and Mothers Residential Program
For women with children aged 5 or younger, pregnant women, and those working on family reunification, this program enhances their parenting skills and family relationships and provides support and support are provided with future planning, securing housing, and medical care. The program is located in Windham.
Open Door Recovery Center
Open Door was founded in 1984 by Bill Hills, former outpatient counselor of Medical Center in Maine. Nowadays, Hill's institution offers treatments for adolescent and adult men and women and their families, suffering from substance abuse, chemical dependency, and co-occurring disorders. As such, patients are provided simultaneous treatments that are addressing both issues of addiction and mental health disorders. Additionally, Open Door educates family members and loved ones of the patient through their family program. Treatments, based on medical model and AA / NA philosophy, are admitting adults, families, pregnant and parenting women, and veterans, to outpatient program, relapse prevention, counseling, residential treatment, addiction education, and mental illness recovery process.
Set in Ellsworth, a city abundant with historic buildings and with nearby Union River, Open Door provides its community with quality recovery services.
What Treatment Programs You'll Find in Maine
Dual diagnosis treatment in Portland, Maine
In addition to its detox and rehab treatments, Liberty Bay Recovery Center offers specialized dual diagnosis treatment for patients who suffer from psychiatric or emotional illness in addition to drug or alcohol addiction. In their approach to patients with dual diagnosis, Liberty Bay ensures relapse prevention and support groups like Narcotics Anonymous, Cocaine Anonymous, Dual Recovery Anonymous, and Alcoholics Anonymous, all based on 12-step program. Therapies used are cognitive behavioral therapy and dialectical behavioral therapy. Services offered through dual diagnosis treatment are psychological services, psychiatric services, crisis intervention, and medically managed services, for the following conditions:
ADHD
Depression
Anxiety
Stress
Codependency
Mood Disorders
Bipolar Disorders
Personality Disorders
Attention Disorders
Methadone Treatment for an Opioid Addiction
At Discovery House, Maine, patients are provided with medication assisted treatments, including Methadone, Suboxone, and Subutex. Methadone relieves patients from physical symptoms of withdrawal and further eliminates cravings for opioid use. Methadone therapy is based on taking the medication on a daily level as a liquid solution or dissolvable tablet, and it enhances the opportunity for patients to recover, as they are not experiencing withdrawal symptoms. Additionally, Discovery House provides the patients with Therapeutic interventions like individual and group therapy so that patients can make the transition towards substance-free life both with their bodies and minds.
When it comes to Maine; the concerning fact is that the state is placed among top 10 states in the USA for several drugs use categories. Marijuana seems to be abused the most by young adults in between 18-25, while statistics on overall drug use is alarming as well. While the national average was 8.35 %, Maine's resident topped country's average with 11.15 %. A similar situation is with drug-induced deaths that both exceeds the national level and percent of deaths caused by vehicles and firearms. When it comes to treatments, Mainers are mostly admitted for opiates and prescription drugs abuse, which justifies specialized treatment centers in Maine focusing on these severe addictions.