Maine is the country's leading blueberry producer. Even though the state is the 12th smallest by area, it produces more than 99% of the country's blueberries. And that's not all. The Pine Tree State also produces nearly 90% of the country's lobster supply. But blueberries and lobsters are not the only statistics that place Maine as one of the leading states. Unfortunately, despite its small size, the Pine Tree State is also among the ones in the lead when it comes to overdoses caused by opioids. Drug rehab centers in Maine report that more people are addicted to opioids each year.
And the statistics agree. Maine has a rate of opioid-related deaths of 25.2 per 100,000 people, almost double as the national average of 13.3. Drug rehabilitation is more difficult now than it was in the past since many people throughout the state abuse synthetic opioids.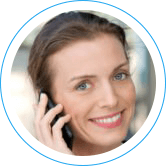 Hope Without Commitment
Find the best treatment options.Call our free and confidential helpline
Maine Drug And Alcohol Consumption Statistics
Drug use shows a steady increase in Maine. 12 people died of a heroin overdose in 2012, while 55 died in 2016. Even though those numbers don't seem too high, the figures show a fourfold increase.
Sadly, that's not all. Synthetic opioid drugs use has increased more drastically. In 2012, only 19 people in the state died as a result of an overdose using synthetic opioids. In 2016, nearly 200 people died from the same cause.
About one in five adults in Maine admit that they engaged in binge drinking or heavy drinking behaviors in the last month. Male adults are twice as likely to binge drink as women. Nearly 40% of the adults aged 18 – 25 binge drank in this time.

Decrease in Those Seeking Professional Help in Maine
Despite the fact that about 20% of the adults in the state engaged in binge or heavy drinking, the number of those who seek professional help in alcohol rehabilitation clinics has decreased since 2009. However, even though alcohol abusers avoid alcohol rehab in Maine, many of them end up in the hospital. 2,144 people were hospitalized for alcohol overdose in 2013 alone.
Nearly 20% of high school students in the state admit that they have taken prescription drugs that were not prescribed to them. About 14% of the state adult population admits that it uses pain relievers for non-medical purposes.
Since so many people get their hand on prescription drugs, rehab centers in Maine have a difficult time admitting all those who seek professional help.

Top 5 Alcohol and Drug Rehab Centers in Maine
Even though alcohol and drug rehab centers in Maine struggle to admit all of those who seek help, the following addiction recovery clinics excel at guiding their patients toward recovery.
1. Crossroads
Located at 71 US Route One, Suite E Scarborough,
Maine, Crossroads offers chemical addiction and health treatment services. The recovery center offers a warm and safe environment where individuals and their families can work on leading healthy lives.
When the rehab started, it addressed the specific needs of women who suffered from alcohol addiction. Nowadays, the rehabilitation facility offers a wide variety of treatment options for all in need. Since men and women experience different challenges when dealing with addiction, the women's rehab offers a responsive treatment.
Crossroads provides a variety of therapy groups. Patients who receive substance abuse treatment benefit from individual, family, or friends counseling. Women also benefit from an intensive outpatient treatment. Learn more at the official website.
2. Maine General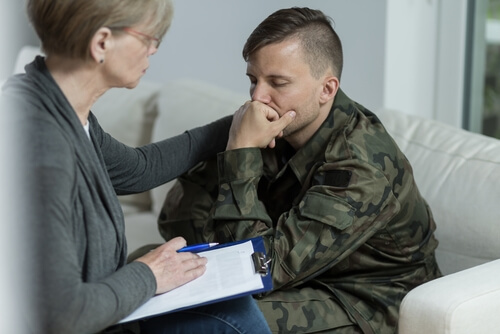 Based at 35 Medical Center Parkway, Augusta, MaineGeneral Health offers a wide variety of services that can help those who suffer from substance abuse disorders or addiction. The rehabilitation clinic offers varied medical assisted treatments. Their services include modern addiction recovery therapies such as dual diagnosis treatment and individualized or group therapies.
The rehab facility also provides a lot of personalized support groups. Some groups are addressed to all present or former addicts, but some of them are specially designed for alcoholics, drug users, or veterans. The support groups help tremendously with relapse prevention.
This clinic is one of the rehabs in Maine that strongly encourages healthy living through physical movement, cooking and eating, and healthy mind and body courses. You can find out more about their approach at the website.
3. Liberty Bay Recovery Center
Liberty Bay Recovery Center is located at 343 Forest Ave, Portland Maine. This treatment facility views addiction as a medical problem and provides the necessary medical help to overcome it. All of their treatment programs follow a holistic approach.
The clinic offers rehabilitation treatments for those who are addicted or abuse marijuana, alcohol, heroin, crystal meth, synthetic drugs, and more. The facility's heroin rehab program is very effective. The same could be said about the cocaine rehab program developed by the rehabilitation center. The rehab uses advanced therapies to treat these addictions, including methadone therapy, group therapy, 12-step programs, and aftercare programs.
The drug recovery clinic's treatments are medication-assisted when necessary. Their inpatient treatments are efficient, and they guide the patients toward recovery. Visit their website to find out more.
4. Catholic Charities
Catholic Charities is a drug rehab in Maine that has been helping those who struggle with addiction since 1966. The organization has nearly 650 employees, more than 560 volunteers, and more than 1300 donors who work together to change the lives of those in need.
This Maine rehab outpatient center offers a large variety of services that help addicts overcome their physical and mental limitations through drug detox. Through a commitment to health and wellness, the organization's rehabilitation specialists lead patients toward drug and alcohol rehab. The facility's website provides some additional information on the types and methods of detoxification.
5. Discovery House of South Portland Comprehensive Treatment Center
Located at 400 Western Ave, South Portland, Maine, the Discovery House of South Portland Comprehensive Treatment Center is one of the best rehab centers in the area for treating opioid addictions.
This addiction recovery facility provides a comprehensive treatment plan for those in need. Their medication-assisted methadone treatment has very good results. The same can be said about their Subutex and Suboxone treatment as well. The treatment facility offers a good crystal meth rehab program.
Thanks to this rehab's highly trained professionals, each patient benefits from a personalized treatment and aftercare plan. This treatment facility admits anyone who is older than 18. Most of the drug treatment facility's programs last 90 days. View all the programs available on the website.
Substance Abuse Recovery Is Possible In Maine
Even though Maine could benefit from more addiction treatment centers, the ones we presented do an amazing job in guiding their patients toward recovery. If you or a loved one suffer from a form of substance abuse or addiction, contact one of the rehab clinics and schedule a meeting with a counselor.
If you or a loved one suffer from substance abuse or addiction and you want to find out more about addiction rehabilitation centers, call our 24/7 hotline at (888)-459-5511 to talk to a helpful representative.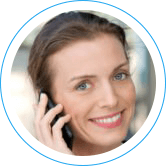 Hope Without Commitment
Find the best treatment options.Call our free and confidential helpline