Crystal meth is otherwise known as Speed, Glass, Ice, or Blade.
What is Crystal Meth
It is a crystalline form of a methamphetamine, which is a treatment for ADHD. The crystal form of this substance has no medical properties. Crystal meth is a party drug abused by over one millions Americans.
Despite the wide-spread knowledge about harmful consequences, crystal meth is widely available and trendy. It boosts energy, self-confidence, sexual performance and a sense of euphoric well-being. As a powerful stimulant, it acts within minutes and lasts for at least six hours.
Why You Should Stop Crystal Meth
Physical danger. Crystal meth rapidly causes severe physical and mental side effects.
In the short term, it induces:
insomnia
repetitive behavior
loss of appetite
irritation and violent behavior,
delusions, psychotic and panic attacks
In the long run, it results in:
damage to vital organs like the lungs, the kidney, the liver, and the heart
malnutrition and tooth decay
trouble with memory, thinking skills
drastic mood swings, anxiety, and depression
seizures
the risk of heart attack and stroke
the risk of infectious diseases (hepatitis B/C and HIV/AIDS)
An overdose can occur suddenly. Small doses suffice to induce desired effects. That's why an overdose can even happen on accident. Resulting high body temperature and seizures can be life-threatening.
Crystal meth addiction is one of the most difficult to treat. Its side effects are also among the most destructive and life-threatening. The sooner rehab starts, the better the chances of regaining health and recovery. Luckily, many crystal meth rehab centers exist to help addicts in battling their struggle.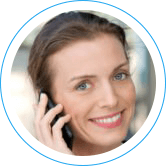 Hope Without Commitment
Find the best treatment options.Call our free and confidential helpline
Treatment Is Fully Covered by Insurance In Most Cases
Treatment for Meth Abuse
Evaluation
Every person is different, and treatment plans need to be customized. That applies in particular when dealing with serious drugs like meth. An intake assessment will permit to gather necessary information about the patient. Together they choose the most appropriate form and length of rehabilitation.
These are some of the determinant information:
Profile of meth abuse. How long, how much and how frequently has the person abused meth? What is his severity of addiction?
Potential dual diagnosis. Does the patient show signs of paranoia, depression or other co-occurring mental health conditions?
Ingestion method. Using crystal meth with needles might lead to infections and viruses.
General physical health. Dental, sexual and any other medical issues.
Social network. Does the person have a supportive network of family and friends?
Personal and professional responsibilities. Does the addict have children and do they have a responsible caretaker? What is the employment status?
The critical factor is the attitude. Is the person motivated and committed to recover?
Detoxification
The first phase of treatment consists in detox. It is supervised by the medical staff and can last two weeks.
During the acute phase, traces of crystal meth gradually leave your system. The body adapts to these changes, and you experience this as withdrawal symptoms:
Insomnia and exhaustion
Itching and irritation
Psychotic or depressive episodes
Cravings
Withdrawal symptoms of crystal meth are so draining that people are at significant risk of relapse. People facing a psychotic episode can be dangerous to both the addict and the surrounding. They can physically harm themselves and others or do substantial damage to the environment.
Detox involves resting and feeding. But patients can also get medication to reduce their symptoms.
Medication
Currently, there is FDA-approved no drug to treat crystal meth addiction. But acute withdrawal symptoms can be alleviated.
Antidepressants or anxiolytics to handle depressive states and anxiety
Antipsychotics or neuroleptics to ease agitation or psychotic episodes
Antiemetics to treat nausea and urges to vomit
Sometimes patients continue taking some of the medications throughout the rehabilitation phase. But some rehab centers strictly forbid the use of any drug.
Similarly, physicians may prescribe medications for well after the patient leaves the rehab facility. It depends on the rehab center's policy on drug use and the severity of the addiction. That usually happens with antidepressants for patients with dual diagnosis.
Therapy
When detox is complete, the rehabilitation phase can start. During this period, the patient will go through a lot of various forms of counseling.
Individual therapy. The goal is to modify the patient's behavior that leads to a lifestyle change. The recovering addict will learn how to replace his addictive habits with constructive actions. The patient identifies triggers and develops ways to deal with them.
Group therapy. Patients can share their struggles with other meth addicts. Users understand each other's challenges. People don't feel isolated and can benefit from everyone's experiences.
Family therapy. Counselors trained in crystal meth addiction can act as mediators in families with disrupted relationships. The drug counselor assists family members in confronting the patient about the damage of addiction on their relationships. The counselor can help the family to work on healthy family dynamics.
Different approaches are available in various treatment centers. They all focus on modifying the recovering addicts' incentives to change their life. Proven therapies commonly used are:
Cognitive Behavioral Therapy (CBT). The goal is to alter the thinking pattern that leads to addiction. Patients acknowledge their core reasons for taking crystal meth and learn new ways to deal with stressors and triggers. They develop skills to lead a drug-free and controlled life.
Contingency Management consists in reinforcing the patients' behavior of staying clean. If they test clean on drugs, they win monetary or other prizes. That provides incentives to stay clean. It is a powerful tool especially in the beginning of the recovery process when people are vulnerable and have frequent cravings.
The Matrix Model is a combination of individual behavioral counseling, drug testing, group counseling and prevention education. It is a highly structured form of therapy and various self-help methods (the 12-step program or the SMART method). Patients can continue to use them later in life on their own.
Aftercare
After your stay at the rehab center, you will not be alone in your transition to a healthy, normal life.
You can benefit from several aftercare options:
Sober living facilities. You can spend some time living in a housing facility for recovering addicts. Living among other people in a similar situation makes your transition easier. In these housing centers, you need to follow specific regulations, including a curfew.
Ongoing individual counseling. You can continue individual therapy during your transition period. You have the opportunity to understand your motives and work on your attitude and thought That can last for many months or sometimes a year or as long as you need.
Support groups. You can participate in group meetings, such as Narcotics Anonymous. The goal is to provide support and understanding during the path to Often new friendships are formed in such groups. That creates a beneficial network of mutually supportive people. You can attend these meetings for as long as you need. These meetings are usually free of charge.
Crystal Meth Rehab Centers
Inpatient and Outpatient Facilities
Two primary types of treatment centers are available.
In outpatient facilities, you can live at home. You need to attend daily or weekly treatment sessions in a rehab center. That might be enough for less severe drug issues. But addiction to crystal meth is one of the hardest to treat successfully. Its side effects are extremely damaging, and many patients arrive with dangerous conditions like infections and organ failures. Therefore an inpatient rehabilitation facility is highly recommended.
In Inpatient facilities you live at the center for the whole duration of rehab. A multidisciplinary team is available to offer medical care and psychological support.
Executive and Luxury Rehab Center
Executive rehab centers are for people with professional commitments. They have an occasional phone and internet access.
Luxury rehab facilities provide a broad range of entertainment, recreations, and services. You can have a private room, eat gourmet food and benefit from massages.
Dual-Diagnosis Facilities
Crystal meth consumption often leads to physical health damage. Infections and deteriorated organs can require long-term hospitalization. If this is your case, you should seek for facilities that offer sufficient and relevant medical care.
Many users also suffer from co-occurring mental health conditions. These people would benefit from treatment centers that focus on mental health. These programs employ a greater number or psychiatrists and psychologists.
Factors to Consider When Choosing a Crystal Meth Rehab Program
Credentials of the facility
Make sure that the personnel has relevant qualifications. Inquire about their experience with treating crystal meth addictions.
Successful treatment requires a sufficient number of staff members. Ask about the staff-to-patient ratio: the higher, the better.
Length of your treatment
How long should the program last? It is recommended to stay as long as possible in a treatment facility. You can prolong your stay if need be and if your finances permit it. One month can be enough to get clean from other drugs. But crystal meth addicts usually require several months to battle their addiction successfully.
Cost of your treatment
The cost depends on the duration, the program type, the service, location, and the standard of the facility.
Insurance
If you have insurance:
Ask if your insurance company covers crystal meth treatment.
Make sure that your chosen facility approves your insurance.
If you don't have insurance:
You can look for state-funded, federal-funded rehab centers.
Religious groups also sponsor drug addiction recovery programs.
Get Help Today
Overcoming crystal meth addiction is not easy. It requires hard work and dedication. But staying addicted gets increasingly dangerous over time and can be deadly. So the earlier you get treatment, the better chances you have to recover.