Ladies struggling with substance abuse face several unique issues based on sex (biological) and gender (cultural). Differences in biology and the cultural roles of men and women influence a person's battle with drug or alcohol abuse. Recovery centers dedicated to females have therapists and medical personnel trained to deal with female issues such as menstruation, pregnancy, and breastfeeding. In addition, they address some of the reasons for abusing drugs that are unique to women, such as weight control, self-esteem, body image issues, as well as the fear and stigma attached to addiction and mental health conditions.
Women-only drug abuse treatment addresses the biological, social, and environmental factors that influence using illicit substances. They also consider the motivations for seeking treatment, the choice of a recovery center, and the most effective treatment. Finally, the repercussions of not obtaining treatment in a female are also taken into account.
Women with a substance use disorder have unique needs in terms of recovery.
Several factors affect a female's recovery from substance abuse, such as financial independence and the availability of childcare during the process. Read on to find out how gender-specific drug rehabilitation can help you or a woman in your family or friend circle.
How Does Substance Abuse And Addiction Affect Females Differently?
According to the 2018 National Survey on Drug Use and Health: Women by SAMHSA, an estimated 7.2 million adult American women had a substance abuse disorder, and 4.4 million ladies had a substance use disorder and a mental illness. According to the Substance Abuse and Mental Health Services Administration (SAMHSA), there are some stark gender differences between men and women across various age groups in terms of frequency of use and the primary substance of abuse. For instance, compared to men, women can become addicted after abusing a smaller amount of the drug for a shorter period. The response of the female body to drugs is also different. Sex hormones can increase a woman's sensitivity to certain drugs. As a result, females have stronger drug cravings and are more likely to relapse after rehabilitation due to the influence of the menstrual cycle.
According to this study about gender differences and addiction, gender and sex differences in addiction are a complicated interaction between sociocultural factors and neurobiological sex differences. Females are prone to mental health disorders due to divorce, child custody, or the death of a partner, all of which can trigger alcoholism or drug abuse. They are also more likely to suffer from anxiety, depression, and panic attacks when using addictive substances. The heart, blood vessels, and brain in the female body experience more effects than the male body. Drug overdose from certain illicit substances is more dangerous in females. Domestic violence and other social issues put women at greater risk of substance abuse. Women's drug rehab facilities have trained professionals to address all these issues.
Statistics on Drugs and Alcohol Use Among Females
According to the 2019 National Survey on Drug Use and Health for Women, some drug statistics include the following:
In the year 2019, 2.9 million women struggled with illicit drugs, whereas 5.2 million women in America struggled with alcohol use.
There was a significant increase in the percentage of females using marijuana from 2018 to 2019, with the percentage going from 13.4% to 14.8%.
4.6 million women abused opioids in 2019, which made about 3.3% of the total population.
In the year 2019, 2.9 million women struggled with illicit drugs, whereas 5.2 million women in America struggled with alcohol use.
There was a significant increase in the percentage of females using marijuana from 2018 to 2019, with the percentage going from 13.4% to 14.8%.
4.6 million women abused opioids in 2019, which made about 3.3% of the total population.
The video shows the personal experience of a TEDx speaker who, after struggling with addiction, went through rehab and recovery. She talks about how addiction is a disease, but the way around it is not to treat it like a stigma or moral failure but to eliminate those feelings of shame, stigma, and discrimination. These feelings influence many addicts' decisions to not seek treatment which is why this approach to addiction has to be changed.
Women's Treatment Centers: Who Can Benefit?
Currently, the rate of addiction is higher in men than women. Yet, an increasing number of ladies are suffering from substance use disorders, and the gap between the sexes is gradually closing. Millions of adult American females use street drugs, misuse prescription medications, or require treatment for excessive alcohol use.
Should a woman seek a treatment program at a rehab for women specifically? What do women's rehab centers offer that can help with substance use disorders? The truth is that gender plays a significant role in determining whether addiction treatment will be successful.
Women's Drug Rehab is Suitable for Females Who:
Have had previous troubled relationships with men (for example, sexual assault, domestic abuse)
Feel more relaxed and comfortable sharing with ladies
Enjoy the camaraderie of peers with similar life experiences and outlooks
Find a gender-specific addiction treatment program more safe and welcoming
Wish to keep custody of their children during addiction recovery
Want to focus on related topics, such as parenting, self-esteem, and body image
Have coexisting mental health issues (dual diagnosis rehab for women)
Have supportive partners who are willing to participate in couples' therapy
Want to avoid relapse by addressing unique gender issues not covered by traditional methods
How Women's Only Treatment Programs Improve Effectiveness Of Treatment
Women's treatment centers offer individually tailored addiction recovery programs that meet a woman's specific physical and emotional needs as well as her place in family and society. Research has shown that women and men differ in substance abuse etiology, disease progression, and access to treatment for substance abuse. Therefore, specialized treatment programs in rehab for women show greater success rates in improving the health and well-being of females.
Another study carried out to measure the effectiveness of women-only and mixed-gender treatment for substance-abusing females found that ​​participation in women's treatment centers appeared to have resulted in less criminal activity and less substance use at 12 months following treatment entry for those.
Alcohol and Drug Rehab for Women: Addiction Treatments That Work
The treatment approach for females with substance use disorders is different due to sex and gender differences. With some drugs, females progress more rapidly than males from first use to full-blown addiction. In addition, females experience more severe withdrawal symptoms and have a different response to treatments. For example, nicotine replacement patches or gum are not as effective in females as they are in males.
Many ladies are afraid or embarrassed to seek treatment for substance abuse due to the social stigma or fear of legal repercussions. It is not uncommon for females to avoid addiction treatment due to lack of availability of childcare or help with home and family responsibilities.
Drug rehab programs for women address their unique needs, such as providing parenting classes or childcare. The staff at these facilities are trained and sensitive to female addict's issues. They provide physical, emotional, and social support. Childcare and family involvement, as well as vocational assistance, are included in most programs. SAMHSA has a number of gender-specific resources for women, children, and families.
Treatment Methods At Rehab Centers For Women
Some of the treatment methods at women's rehab centers include:
non-spiritual programs,
 holistic programs.
Women's trauma therapy treatment program
Family therapy program for ladies
Women's experiential therapy program
Women's dual diagnosis treatment
A holistic rehabilitation center, for example, may be situated at a scenic location and offer organic meals, physical activities such as hiking and swimming, massage therapy, alternative treatments such as acupuncture, and music, art, and other experiential therapies.
Faith-based rehabilitation programs for women offer a spiritual perspective to addiction recovery. Certain 12-step programs, such as Celebrate Recovery, are both gender- and addiction-specific and can benefit females with a dependence on drugs, alcohol, sex, compulsive behaviors, and eating disorders.
Recovering from Substance Abuse: What Happens at Drug and Alcohol Rehabilitation for Women?
There are several challenges to providing addiction treatment to drug-abusing females. Women's recovery centers are designed to combat these difficulties and treat a number of addictions, including alcohol, marijuana, street drugs, and eating disorders. These facilities offer both short- and long-term treatment programs ranging from 28- or 30-day rehabs to 60- or 90-day programs.
Inpatient women-only rehabs allow the client to stay in a 24-hour drug-free environment and focus on the treatments and recovery. This reduces the chance of relapse. The intensive therapy at such facilities provides all the tools a woman needs to beat addiction and get back on track to a healthy lifestyle. Outpatient rehabs for women allow a woman to continue devoting time to her home and family and to maintain a daily routine. The risk of relapse is higher as the client continues to be in contact with potential stressors and triggers and has access to alcohol or drugs.
Therapists and doctors offer confidential treatment at women-only drug rehabs. Except in emergencies, the patient's information cannot be released without signed consent.
The Following Steps Occur During Addiction Treatment at Gender-Specific Recovery Centers:
Admission: This consists of entry into the inpatient facility or the initial session at an outpatient center.
Detoxification: This is a gradual removal of drugs from the system under medical supervision with monitoring of withdrawal symptoms.
Rehabilitation: During this period of active treatment, ladies receive individual therapy as well as group sessions with others of the same sex who are facing similar issues.
12-Step Program/Continued Outpatient Therapy: This is a relapse prevention measure in which a woman continues receiving support to avoid going back to drug or alcohol use.
Rehab for Pregnant Women: Keeping Mother and Baby Safe
Drug rehab for pregnant women addresses some serious health risks in a woman who is expecting, including an increased risk of miscarriage. Females who use tobacco, marijuana, prescription pain pills, or street drugs while pregnant are at a two to three times higher risk of stillbirth. Substance abuse leads to health problems in the mother, for example, hypertension, seizures, and migraines, which can affect the baby. If a woman regularly uses illicit substances during her pregnancy, her baby may suffer from withdrawal symptoms as part of neonatal abstinence syndrome after birth.
Some of the Effects of Substance Abuse by Pregnant Include:
Birth defects
Developmental delay
Low birth weight
Microcephaly (small head size)
Premature birth
Stillbirth
Sudden infant death syndrome
Certain medications help reduce the effects of opioid abuse by pregnant women. With the use of these medications, although the baby still suffers from some withdrawal symptoms, the outcome is considerably improved. Therefore, it is important to begin addiction treatment during pregnancy.
Operation PAR (parental awareness and responsibility) is an alcohol and drug treatment agency that offers comprehensive services for pregnant drug abusers, including maternal health, detoxification, counseling, and social support.
2 Best Rehab Centers for Women with Children
New mothers who use alcohol or illicit drugs put the health of their babies at risk. Certain substances, such as nicotine, alcohol, marijuana, and some medications, are secreted into breast milk. Unfortunately, not much is known about the effects of drug exposure through breastfeeding. Scientists do know that tobacco use during pregnancy increases the risk of premature birth, birth defects, miscarriage, and sudden infant death syndrome. Drugs have a damaging effect on the developing brain's ability to learn. Drug-exposed babies and children are, therefore, at considerable risk of mental disability.
Mother and child addiction treatment programs offer a safe and caring place for substance abuse recovery. These facilities allow women to continue to live with their children.
They Offer Gender-Specific Services that are Customized to Each Woman's Needs:
Amity Circle Tree Ranch, Tucson, Arizona
Amity, Inc. of Tucson, Arizona, is a drug and alcoholism center for women that offers a NIDA-funded residential project with proven success in helping court-enrolled drug-abusing females and their children. They offer a number of extremely successful addiction treatment options to women struggling with chemical dependency and other addictive and self-destructive behavior.
Odyssey House, New York
Odyssey House New York is a rehab for women that offers a safe, bright, and supportive environment to provide rehabilitation care for women who are pregnant and to women with children. They learn to overcome their problems of substance abuse and learn new life skills ranging from managing emotional stress to developing better parental skills. Through various therapies and counseling modalities, women can learn to live a healthy and happy life with their families free from drugs and alcohol at this drug and alcoholism center for women.
Finding Women's Rehabilitation Centers
A number of factors influence the choice of a women's recovery center. The cost of treatment is an important consideration and depends on the length of the program, inpatient versus outpatient, amenities, and treatments offered, and the availability of federal funding. If a woman has a family to care for, a women's drug rehab near her home makes more sense. However, if a woman is facing problems in the current location, a move away for treatment at a women's recovery center can offer the fresh start and focus she needs.
There are luxury or executive rehab for women centers that offer a range of amenities for both comfort and practicality. In addition to highly-rated addiction recovery programs, these centers offer things, such as Internet access, allowing a businesswoman, for example, to continue working. Some behavior addiction and drug rehabilitation centers for women offer top-class amenities, such as gym, massage therapy, customized meals, and fine linen, ensuring that addiction treatment is obtained in the best of comfort.
How To Find A Women's Rehab
Are there any free women's rehab centers? How to find a rehab for women near me? A good place to start is the SAMHSA Treatment Services Locator or State-Wise Directory. State-funded rehabilitation programs and Christian-based treatments offered by the Salvation Army are other options for individuals for whom the cost of alcohol or drug addiction treatment is too much.
If you or someone you love could benefit from women-only drug rehab, call our free helpline (888)-256-4415 for more information on treatment for drug addiction or alcoholism or to seek rehabilitation for women. Advisors are available to answer your questions, give you more information on addiction treatment for women, and direct you towards alcohol and drug-free lifestyle. Calls are always confidential and secure.
Find the best treatment options. Call our free and confidential helpline
Find Drug Rehabilitation Centers Near You Anywhere In the US
Addiction Resource team has compiled an extensive list of the top drug rehabilitation facilities around the country. Click on the state you are interested in, and you'll get a list of the best centers in the area, along with their levels of care, working hours, and contact information. Haven't found the rehab you need? Call the toll-free helpline below for professional assistance.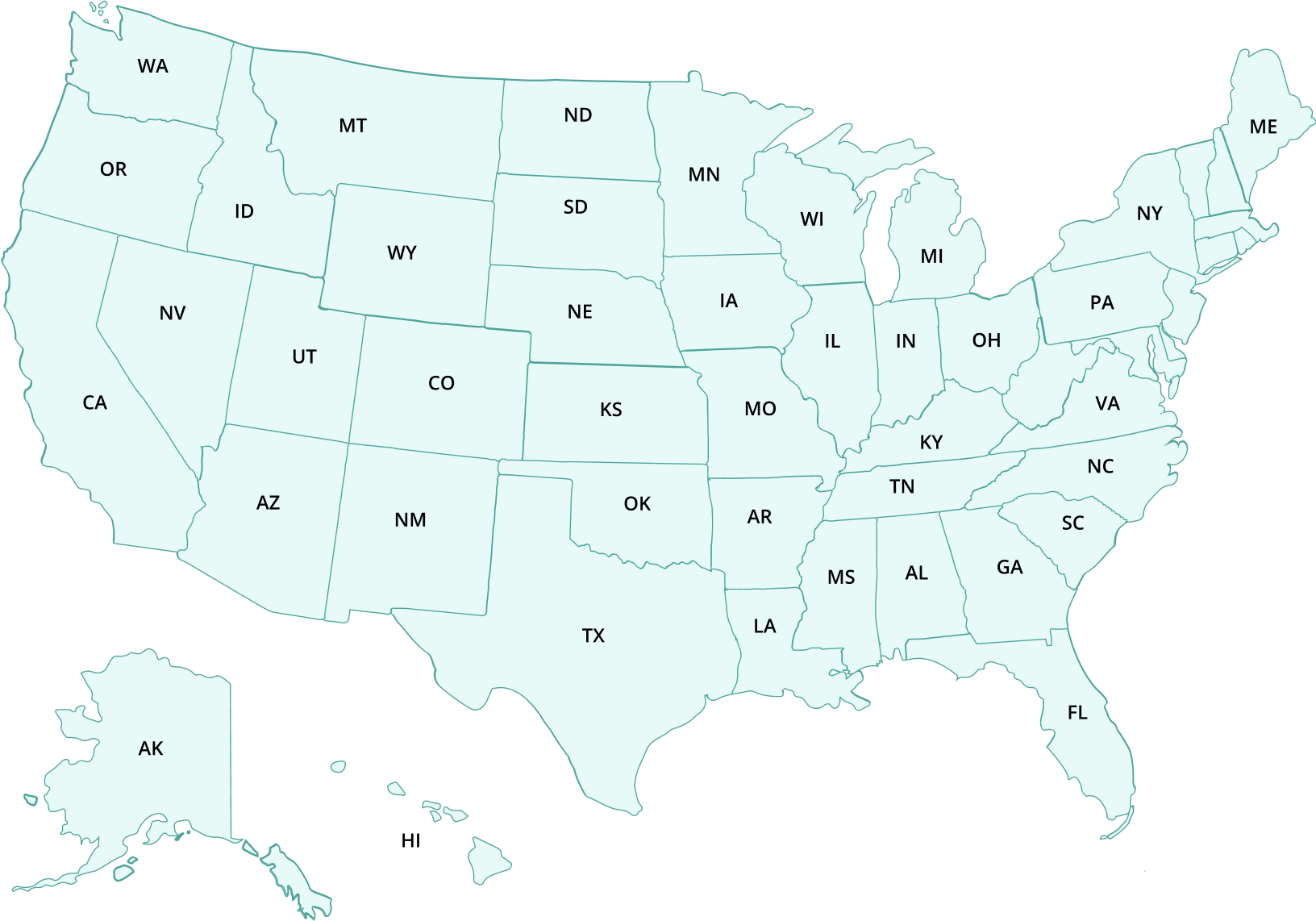 ---
Page Sources
https://medlineplus.gov/ency/article/007313.htm
2018 National Survey on Drug Use and Health: Women. SAMHSA, 2019. https://www.samhsa.gov/data/sites/default/files/reports/rpt23250/5_Women_2020_01_14.pdf.
2019 National Survey on Drug Use and Health: Women. SAMHSA, 2020. https://www.samhsa.gov/data/sites/default/files/reports/rpt31102/2019NSDUH-Women/Women%202019%20NSDUH.pdf
Gender Differences in Primary Substance of Abuse across Age Groups. SAMHSA, 2014. https://www.samhsa.gov/data/sites/default/files/sr077-gender-differences-2014.pdf
Becker, J. B., McClellan, M. L., & Reed, B. G. (2017). Sex differences, gender and addiction. Journal of neuroscience research, 95(1-2), 136-147. https://www.ncbi.nlm.nih.gov/pmc/articles/PMC5120656/
Ashley, O. S., Marsden, M. E., & Brady, T. M. (2003). Effectiveness of substance abuse treatment programming for women: A review. The American journal of drug and alcohol abuse, 29(1), 19-53. https://pubmed.ncbi.nlm.nih.gov/12731680/
Prendergast, M. L., Messina, N. P., Hall, E. A., & Warda, U. S. (2011). The relative effectiveness of women-only and mixed-gender treatment for substance-abusing women. Journal of substance abuse treatment, 40(4), 336-348. https://www.ncbi.nlm.nih.gov/pmc/articles/PMC3081899/