Minnesota is called "The Land Of 10,000 Lakes", although the state actually has 21,871 lakes on its surface, and most of them offer great views and pleasant environments. Unfortunately, when it comes to drug use in the state, things are not so great. To make matters more difficult, drug and alcohol treatment centers in Minnesota are scarce, and the services they provide cannot cover the entire population in need.
The state has an opioid-related death rate of 7.4 for 100,000 people, which is almost two times lower than the national average. However, heroin-related deaths increased by almost ten times between 2009 to 2016. The poor access to Minnesota rehab facilities combined with the state's policies and demographics have a hand in the state's drug problem.
This review takes a look at some of the best rehab centers in MN and the mode of operation of these centers.
6 Best Rehabs in Minnesota
Minnesota rehab facilities play a major role in the decrease of alcohol consumption the state faces. Even though there are a number of drug and alcohol treatment centers MN, the following rehabilitation facilities displayed outstanding results, making them the best rehabs in the area. These facilities guided their patients on the road toward recovery using the latest therapeutic processes.
The following 6 Minnesota rehab centers with high success rates in MN have done an outstanding job at guiding their patients toward a full recovery.
The Retreat, Wayzata, MN
The Retreat strives to improve the quality of life for its patients and their families by providing top-notch educational and therapeutic services.
This rehabilitation center's specialists create personalized therapeutic programs for each of their patients, but each program is loosely based on the 12-step program. These professionals encourage a person's recovery by providing a safe and supportive environment in which one can evaluate their current physical and emotional limitations and overcome them.
The Retreat's healthcare professionals guide their patients toward recovery by focusing on prayer, quiet reflection, and meditation. Guests who finish the rehab's 30-day program benefit from an established support network that helps their recovery process.
Hazelden Betty Ford Foundation, Center City,  MN
Based in Center City, the HBF Foundation is a renowned clinic that specializes in rehab in Minnesota.  The rehabilitation facility provides care based on the joint efforts of expert medical care with a 12-step program to treat alcohol and drug addiction disorders. The trained professionals at Hazelden provide high-quality inpatient and outpatient services.
Being one of the rehabs that serve as detox centers in MN, Hazelden's residential addiction treatment begins with detoxification and stabilizing the system with the help of medications, an introduction to recovery principles, as well as health assessments that help to figure out the major problems and triggers of addiction. The program uses individual and group therapy to guide their patients through the 12 steps.
The family program provided by this drug and alcohol treatment center in Minnesota helps everybody in the family learn about substance abuse and disorders, healthy boundaries, and how to restore healthy relationships in families. The program lasts 3 days, and it accepts everyone older than 13. Call now to learn how to enroll in this Minnesota rehab.
Eden House (of RS EDEN), Minneapolis, MN
Eden House is one of the best drug treatment centers in Minneapolis, MN. This recovery facility serves the entire metro area, and it offers a multitude of corrections programs, supporting housing services, and substance abuse treatment therapies.
The treatment facility admits anyone seeking alcohol rehab in Minnesota, alongside those who suffer from drug and methamphetamine addiction, poverty, and even homelessness. Homeless individuals who need support can contact the rehab in an attempt to achieve self-sufficiency.
Eden House strives to help rebuild communities by helping one individual at a time. Thanks to its wide-angle approach, the rehabilitation facility is able to strengthen the entire community. Call the helpline to find out more about this approach.
New Beginnings, Waverly, MN
New Beginnings is a state-licensed drug and alcohol treatment center in Minnesota. The center offers residential and outpatient treatment programs and serves patients throughout the state.
Their approach to addiction treatment is made effective with a staff of highly experienced substance abuse counselors, specialists, and mental health counselors who take a professional, effective and caring approach to helping patients gain and maintain recovery.
In 35 years of addiction treatment, New Beginnings has deployed a number of treatment approaches and therapies that have proven effective for people looking to get on the road to addiction recovery. Some of these approaches include the utilization of cognitive-behavioral therapy, motivational interviewing, and a 12-step program.
Perhaps a feature that helps this addiction treatment center to stand out is the manner by which they tailor gender-specific treatment programs. There are specialized treatment services made just for men and others for women. This sort of service will interest people that prefer the company of the same gender during the recovery process.
Transitions, St Paul, MN
Transitions provide a wide range of therapeutic options for those who seek drug and alcohol rehab in Minnesota, including therapies specially designed for alcoholics and a meth program.
The treatment facilities' specialists create a safe environment in which one can develop personal skills and find purpose in life. The recovery process encourages change through which individuals can improve their well-being and health while trying to reach their full potential.
This rehab center in MN encourages this change through individual and group therapies, faith groups, and specialized treatment.
Beauterre Recovery Institute, Owatonna, MN
Beauterre is a residential addiction treatment center that focuses on providing inpatient treatment options for people dealing with substance addiction. The center deploys a distinctive approach to providing responsive, personalized care that integrates multiple therapeutic models into a personalized treatment plan focused on healing, repairing, and thriving in recovery. This vast array of available treatment options is perhaps Beauterre's strongest offering.
Some of the individual and group therapy options provided at the center include dialectical behavioral therapy (DBT), cognitive-behavioral skill-building group, 12-step programming, motivational interviewing, medication management, relapse prevention, family education & therapy, aftercare Monitoring, transition services, and trauma focus groups.
Alcohol And Drug Rehabilitation In Minnesota
In 2016, about 6.9% of Minnesota's adult population needed some form of substance abuse or addiction treatment. About 2.1% of the population needed treatment for drug-related disorders, and 5.7% needed treatment for alcoholism or alcohol use disorders.
Following a national trend, those who needed treatment for drug and alcohol use disorders were those who were least financially privileged and least educated. Even though the state estimates that alcohol use showed only a small decline in the last years,  heavy drinking behaviors decreased considerably. Fewer people need inpatient alcohol treatment because the population is less prone to engage in extreme drinking behaviors.
Drug Abuse Statistics In Minnesota
The number of drug overdose deaths is on the rise in Minnesota. Most of these deaths were attributed to the misuse of prescribed opioids such as hydrocodone, fentanyl, and oxycodone. The state authorities estimate that the deaths caused by synthetic opioids increased by nearly 80% from 2015 to 2016.
It is estimated that 637 people died from a drug overdose in 2016 alone.
The number of people who died from overdose was 583 in 2015.
There were 376 opioid-related deaths in 2016.
Drug and alcohol treatment centers MN try to limit their patients' access to opioid drugs, but the lax legislation makes this a difficult task. Fortunately, it seems like alcohol use in the state is decreasing. Both binge drinking and heavy drinking behaviors decreased since 2010. Alcohol treatment in Minnesota provides good results, as most of those who visited a treatment center in the state do not re-engage in this past behavior.
Minnesota Drug Laws
In a bid to reduce the rate of drug abuse in the state, MN drug laws clearly state the circumstances under which people can be charged for illegal drug use, sale, or trafficking and the possible punishments for those circumstances.
The template by which these laws are presented is a bit different from usual. Minnesota classifies each set of drug laws into degrees which are decided by the Schedules of each substance and the quantity that the person charged is found in possession of.
A Detailed Illustration of the Penalties are as Follows:
| | | | | |
| --- | --- | --- | --- | --- |
| Degree | Criminal Charges | Detail | Sentencing (Potential Imprisonment) | Sentencing (Potential Fine) |
| First | Possession | 25 grams crack, 500 grams cocaine/heroin/methamphetamine, 500 does hallucinogen, 100 kilos of marijuana | 0-30 yrs, 4 yr mandatory minimum if prior drug felony | up to $1 million fine |
| Second | Possession | 6 grams crack, 50 grams cocaine/heroin/methamphetamine, 100 does hallucinogen, 50 kilos marijuana. | 0-25 yrs, 3 yr minimum if prior drug felony | up to $500,000 fine |
| Third | Possession | 3 grams crack, 10 grams cocaine/heroin/methamphetamine, 10 kilos marijuana, and any amount of a Schedule I or II narcotic drugs in a school zone or park zone. | 0-20 yrs, 2 yr mandatory minimum if prior drug felony | up to $250,000 fine |
| Fourth  | Possession | 10 doses of hallucinogen. | 0-15 yrs, 1 yr mandatory minimum if prior drug felony | up to $100,000 fine |
| Fifth  | Possession | All Schedule I, II, III, or IV drugs except 1.5 ounces (42.4 grams) or less of marijuana. | 0-5 yrs, 6-month mandatory minimum if prior drug felony | up to $10,000 fine |
Is Weed Legal In Minnesota?
Minnesota cannabis laws for medical use have been on the books since 2014, but use is restricted as it only allows certain non-plant forms and for specific qualifying conditions. However, as of May 2021, The Minnesota House voted 72-61 to legalize cannabis for adult use.
The bill would allow Minnesotans aged 21 and older to possess up to 2 ounces of cannabis in public and up to 10 pounds at home. However, it remains unlikely that the state will join over 15 other American states in making marijuana legal simply because it remains an unpopular decision among the majority of Republicans in the state Senate.
Find Addiction Treatment in Minnesota Today
Minnesota is one of the states that have a somewhat tame illegal drug problem. However, more and more citizens abuse prescription drugs, so the rehabilitation clinics have a difficult time keeping up with their habits.
The lack of professional recovery treatment facilities and the permissive state laws also contribute to the opioid dependence trend. If you or a loved one suffer from substance addiction, contact a specialized clinic and talk to a professional.
Find the best treatment options. Call our free and confidential helpline
Find Drug Rehabilitation Centers Near You Anywhere In the US
Addiction Resource team has compiled an extensive list of the top drug rehabilitation facilities around the country. Click on the state you are interested in, and you'll get a list of the best centers in the area, along with their levels of care, working hours, and contact information. Haven't found the rehab you need? Call the toll-free helpline below for professional assistance.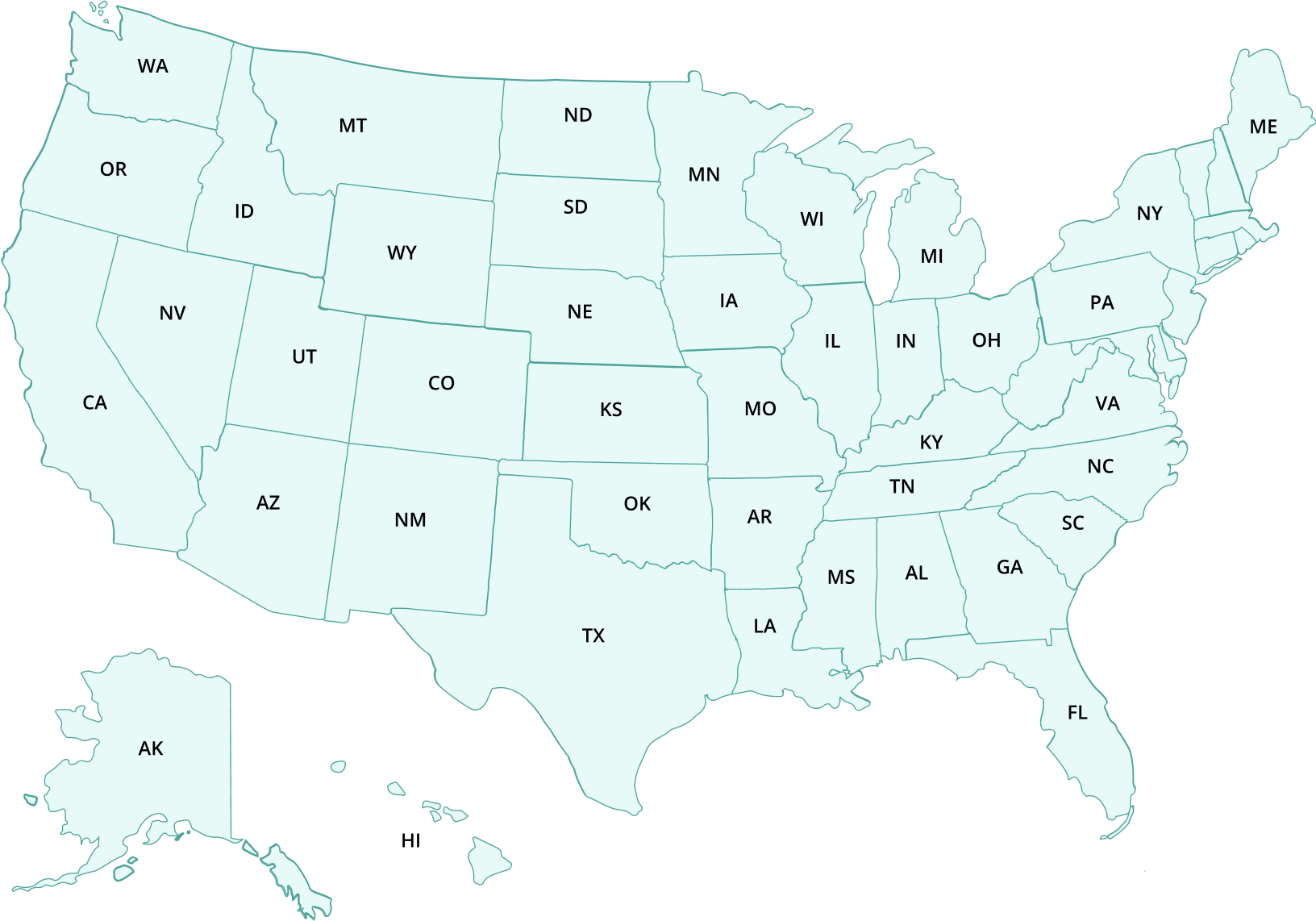 ---
Page Sources
Controlled Substances Crimes & Penalties – Minnesota Law – Alcohol, Tobacco, & Other Drug Information – Minnesota State University, Mankato. (2020). Minnesota State University. https://www.mnsu.edu/druginfo/penalties.html
CONTROLLED SUBSTANCES CRIMES AND PENALTIES UNDER MINNESOTA LAW. (2018, January 25). CSP Policies. https://concordia.csp.edu/policies/student/controlled-substances-crimes-penalties-minnesota-law/
Minnesota Legislature: Office of the Revisor of Statutes. (2020). 2020 Minnesota Statutes. Minnesota State Legislature. https://www.revisor.mn.gov/statutes/cite/152.02