Whether you defend the opinion that Minnesota is Midwest, or Up North, the so-called Land of 10.000 lakes surely is a place to be. This is not a wonder, given the fact that Minneapolis and Saint Paul, aka the Twin Cities, have reached numerous top results in various aspects – the greenest city, the best city to seek for a job, the best city for foodies, and the most importantly, in 2015, Twin Cities were selected as the best city to live in in the whole country! Proper infrastructure, on-point educational systems, adequate healthcare and inclusion, and famous "Minnesota Nice" made sure that Twin Cities and Minnesota earn their reputation as deserved.
Spread all across the state and around calming lakes, here are notably the best rehabs Minnesota has to offer.
Top 5 Addiction Treatment Centers in Minnesota
1. Health Recovery Center
Set among greenery of Minneapolis Uptown neighborhoods, Health Recovery Center is the pioneer in applying orthomolecular medicine. Instead of using additional medications, the approach is based on balancing out substances that human brain and body already naturally produce. The Center offers treatments for drug, alcohol, and psychiatric and prescription drugs addiction, as well as treatments for mental health. Its facilities offer Outpatient program only, as patients live in comfortably furnished, one-bedroom apartments within walking distance of Health Recovery Center. HRC's treatment program is structured to fill an intensive six-weeks (36 days) recovery. The Center doesn't offer AA and 12 steps as it collides with scientific principles their programs are led by, but it will help their patients finding one if needed. The cost of HRC's program is $16,995.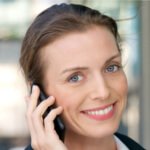 Hope Without Commitment
Find the best treatment options. Call our free and confidential helpline

2. New Beginnings
In order to ensure treatment for everyone in need, New Beginnings centers can be found at 7 different locations across Minnesota. New Beginnings Minnesota offers full-service inpatient alcohol and drug recovery treatment for women and men of all age, regardless of their background. Main treatment facility is located by the north shore of Lake Waverly, where people can recover away from the outside influences. For patients maintaining their daily lives, NB offers outpatient treatment based on lifetime recovery and ongoing personal care. Both inpatient and outpatient treatments are based on family involvement programs, while treatments themselves are gender specific. NB does offer AA, 12-step, and relapse awareness programs. The cost of getting treatment varies greatly depending on the type of care that is needed.
3. Lakeplace Retreat
All the way up North, straight on the shore of Northern Minnesota lakes, Lakeplace retreat offers inpatient and outpatient dependency care programs in different facilities for men and women. Both men and women's most structured program is comprehensive outpatient dependency care. In addition to regular, there is as well a high intensity CODC, with additional treatment hours. Residential programs aim to give both men and women better understanding and awareness of the effects addiction has on their and everyone else's lives. Whether inpatient or outpatient, LR's treatments are based on dignity, trust and respect, and both patients and staff work collectively to ensure comfort and safety. Given its location, recreational activities are common at LR. Men and women separately share living spaces (cabins) and housekeeping duties. Its treatments are cost effective and non-institutional. The most common treatment regimen is 120 hours per 28 days.
4. Vinland Center
For almost 30 decades, Vinland Center is providing alcohol and drug addiction treatments for adults with brain injuries and cognitive impairments. Given this fact, Vinland Center bases its treatments on individual cases, hence they are fully personalized. The length of treatments also depends on patients' condition, and many treatments are conducted in a slow pace, by licensed staff. Treatments are offered through residential and outpatient programs, first one being at the facility in Loretto, and the former one in Minneapolis. Treatments are offered for men and women separately, with one-on-one counseling, group sessions, meditation, yoga, art therapy, trauma service, and therapeutic exercise being offered through residential program. Minus some of the mentioned, outpatient provides anger management and music therapy. In addition to these, VC offers residency to chronically homeless individuals who need minimal support in remaining sober through Supportive Housing.
5. New Life Treatment Center
New Life Treatment Center is a non-profit organization, existing since 1977 as a residential treatment facility set in rural Southwest Minnesota. It offers 30 days inpatient programs for men and women separately, with each patient being assigned a personal counselor. The program is based on the 12 steps. Outpatient program lasts for 8 weeks, with 72 hours of service. HL offers detox program, gambling program, DWI, and meth program as well. As its leading principles are wisdom and spirituality; there is also Christian Track program in addition to aforementioned programs. 21 beds are available for inpatient program at HL.
What rehab programs you will find in Minnesota
6-week Orthomolecular outpatient program
Orthomolecular approach is something first introduced in Minnesota, moreover, at Health Recovery center. Soon after, several institutions in the States and Canada introduced this therapy. Orthomolecular treatment is based on scientific approach which is establishing the right molecules in the brain and body by varying the concentration of substances normally present and required for optimum health. As such, HLC's uniquely structured outpatient program provides an ideal autonomous setting for clients to reach biomedical, and every other recovery.
Supportive Housing substance recovery program for chronically homeless
According to statistics by organization Substance Use in Minnesota, circa 21% of homeless people abused various substances in the last 2 years. While percent of male homeless abusers decreased, the number of homeless women slightly increased. Combined, this makes 2% less than in the previous research period of total homeless drug abusers. In addition to this, number of homeless people overall dropped by 9% in the past decade. Given all of these, Vinland Center offers a program specifically aiming these groups by providing a permanent supportive housing for individuals who are living with cognitive impairments and who are in recovery from substance abuse. While patients manage their common areas to ensure a community atmosphere, manage their own house rules, activities, and finances, the program differs from similar supportive housing options because each resident has a private bedroom.
When it comes to overall drug abuse in Minnesota, National Institute on Drug Abuse noted the growing trend of heroin use in 2014 in the Twin Cities. As of Minnesota's rehab facilities, the statistics shows that Minnesotans are mostly getting admitted to rehabs for marijuana abuse, followed by opioids, methamphetamines, and sedatives. People of color are mostly being admitted for marijuana, while methamphetamines are more common among Caucasians. Regarding alcoholism treatments, percent of males admitting for alcohol abuse exceeds those of females. However, given the fact that Minnesota has reached top results in many aspects, there is hope that its treatment centers are about to decrease the presented statistics furthermore.