Welcome to sunny Wisconsin! People who visited this state often describe its residents as very friendly and pleasant people. Because of its diverse landscapes, Wisconsin offers a playground for many different sports like rafting, hiking, cycling. However, fairy tale winters and warm summers do not seem to exclude Wisconsin from the rest of the U.S, when it comes to substance abuse. In fact, historically, Wisconsin has some of the highest rates of alcohol and drug abuse in the nation. Find out more about what types of drug rehab Wisconsin provides.
Top 5 Rehab Centers in Wisconsin
Pathways to a Better Life
Pathways facility offers a residential treatment with 16 beds, located near the rural park of Kiel, on 38 wooded acres.
Pathways to a Better Life Center is working hard on establishing friendly environment for all its residents. The entire staff works as a family, and organizes an Alumni group that meets monthly, frequent get-togethers and fun activities which involve all residents.
Before admission, clients go through medical screening and exam, paperwork, books and his/her future assignments.
This rehab center offers continuous care and support, usually comprised out of three steps. The journey begins with detoxification. This vital first step is quite hard for the patients because of the withdrawal symptoms. That is why Pathways staff helps and closely follows the entire process.
The second step is Treatment, where the patients learn about the disease of addiction and incorporate tools which will help them in their future life.
Sober Living is the third recommended step, and represents a transition between treatment and the real world. When participating in Sober Living home, each resident has certain chores and tasks to oblige. This helps in strengthening its client's' character and building a responsible relationship with their environment.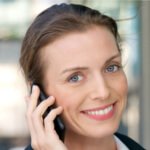 Hope Without Commitment
Find the best treatment options. Call our free and confidential helpline

Exodus House
Exodus House is a state licensed and certified Transitional Living facility, which is oriented towards males who recover from alcohol and drug abuse. This 20 bed house is located near the business district and community living area. It is easily recognizable by its Victorian-style appearance.
Those interested in admission should be aware of some criteria for admission. For example, all applicants must be clean and sober at the time of admission, over 18, as well as physically, mentally and emotionally capable and willing to secure employment or participating in a structured training program.
Residents are expected to follow certain house rules – zero tolerance for drug or alcohol use or possession, taking responsibility for certain household duties and they are obliged to attend 12-step meetings.
Some of the treatment programs this rehab facility provides are:
Individual Counseling
Family Counseling
Group Therapy
12-Step Program
There are also some additional activities like Recreational, Participation in Life, Having Fun in Sobriety, followed by Vocational and Educational Referrals.
Appleton Comprehensive Treatment Center
This outpatient treatment center helps men and women that suffer from opioid addiction to safely withdraw and stay clean. Every member of Appleton's staff is highly qualified and trained in the field of addiction – causes, treatment and the psychological nature of this disease.
Appleton comprehensive Treatment Center is accredited by the Commission on Accreditation of Rehabilitation Facilities. What separates this treatment centers from others is the use of prescription drugs for treating patients. Methadone, Subutex, Suboxone and Vivitrol are used in a specific dosage, and the entire process is monitored by the medical team.
In addition, patients may participate in the individual and group therapy. These therapeutic interventions address some internal issues of every individual and offer the opportunity to discuss some underlying factors which possibly lead to substance abuse.
Appleton Comprehensive Treatment Center accepts all major insurances.
Nova Counseling Services
Nova Counseling Services staff offers a firm promise to its residents – delivering high quality care at an affordable cost. A continuum of care for alcohol and drug addiction is guaranteed and carefully constructed by this licensed residential program.
Nova provides therapies which help in changing the behaviors associated with chemical dependency. Addiction treatment is provided in different ways, including:
residential treatment
90-day halfway house
Intensive Outpatient Program
Aftercare program
Nova does not treat patients with dual diagnosis. All of the energy and strength is invested in clients whose primary diagnosis is addiction. The staff relies on the 12-steps of Alcoholic Anonymous program, because they believe it is the safest way to recovery.
Interesting part of Nova's treatment program is Sober Living House (Halfway House). This house offers a recovery opportunity for 10 to 12 individuals who go through four-stage treatment program which supports and prepares former addicts for the return to their life – friends, family, work and community involvement.
As for payment, Nova truly offers reasonable rates which enable clients to pay upon admission via cash, check or credit card. When paid like this, a 28-day residential stay costs $5,600, and rate per day is $200. Nova accepts insurance from most group health plans.
L.E. Phillips Libertas Treatment Center
People at L.E. Phillips Libertas Treatment Center state: "We know alcohol and drug addiction is a disease. And we treat the disease specifically, aggressively, and compassionately." This motto is obviously working, since this treatment center is very successful in treating substance abuse. Since 1977 it cherishes a symbiotic relation with St. Joseph's Hospital which allows supportive coordination of medical care and the treatment of physical, emotional and every other aspect of addiction problem.
Joint Commission on the accreditation of Healthcare Organizations and the State of Wisconsin for alcohol and drug abuse treatment and outpatient mental health services accredited and certified L.E Phillips Libertas, thus affirmed its quality in treating substance abuse.
The following services are provided in this treatment center:
Drug Detoxification Services
Day Treatment
Inpatient Residential Treatment
Outpatient Treatment
Relapse Program
The entire treatment philosophy integrates the 12-step program, the Matrix model, motivational interviewing, educational sessions etc. Those who chose L.E. Phillips Center will encounter a supportive, non-judgmental environment created by experienced staff team.
What Rehab Programs You Will Find in Wisconsin
Dual Diagnosis
Dual diagnosis is a program designed in a way that helps addicts not just by addressing their addiction issues, but also their mental and physical health. This approach basically covers every aspect of a person's recovery. Only by using this holistic approach, the relapse prevention is decreased. Freshly cured addicts should be prepared for future challenges and temptations.
That is why the Wisconsin government organized many campaigns in order to educate people on the importance of seeking dual diagnosis, thus avoiding eventual relapse and starting all over again.
Some of the dual diagnosis centers in Wisconsin are Timberline Knolis, Residential Treatment Center and The Manor.
Teen Rehab Program
Since many Wisconsin teens suffer from addiction, different treatment programs intended for young people throughout Wisconsin can be found. By participating in this program, teenagers receive the necessary help and knowledge to overcome addiction and to stay on the right track in the future. Depending on the treatment center, the teens are involved in different activities which usually offer fun and help them associate fun with sobriety. Teen Challenge of Wisconsin, Libertas Treatment Center and Arbor Place are some of the many teen rehab programs found in Wisconsin.
The drug use in Wisconsin varies depending on the area. The biggest concern, however, is the overall availability, distribution and abuse of powder and crack cocaine, as well as the increasing abundance of high-purity heroin. Drug trafficking organizations from Mexico transport cocaine, marijuana and meth. Club drugs like ecstasy, ketamine, GHB, GBL and LSD are popular among teenagers. Wisconsin territory is a place where any type of addiction can be successfully treated, if there is a desire for recovery.