According to the Substance Abuse and Mental Health Services Administration, in Atlanta, the average number of individuals with illicit drug use is around 622,000 and those who are 12 years old and above are most at risk of this addiction. Additionally, the rate of marijuana use in Atlanta is around 11.6% and this is significantly higher compared to the whole state of Georgia and the United States, having a rate of around 10.1% and 10.7% respectively.
With these increasing statistics, is there hope that the MARR Addiction Treatment Centers could help these individuals?
MARR Addiction Treatment Center: An Overview
Founded in 1975, this rehab facility is one of the private, non-profit rehab centers that provide world-class substance abuse treatment in Atlanta, Georgia. It focuses on addressing the effects of drugs physically, mentally, and spiritually. Moreover, this rehab specializes in treating patients using a 2-phase, long-term approach with separate programming for men and women.
Before admission, there will be an assessment for the clients as well as their family members. The assessment will last an hour either in-person or via call. Based on the results of the assessment, the clients will be scheduled for admission. The treatment option that will be used will also depend on these results. Additionally, gender-separate programs are provided in this facility using holistic therapy, technology, and community resources. With the help of professional and compassionate staff, the goal of this facility is to give hope and offer a long-term recovery to drug and alcohol abusers.
Find the best treatment options. Call our free and confidential helpline
Housing and Food at MARR Atlanta, GA
The food offered in MARR Women's Recovery Center and MARR Men's Recovery Center is the same. Meals are provided 3x a day for both long-term and residential clients. Each meal is prepared by a dietitian to ensure clients that they are getting wholesome foods to support their bodies during recovery. On the other hand, the facilities of the campus are different from the two MARR Atlanta Recovery Centers. The MARR Women's Recovery Center is a two-story building while the MARR Treatment Center for men comes in a bungalow. For the former, there is a small group room and a large group room, while for the latter, only a small group room is available. For bigger group therapies, men will do the activities outside the facility.
Moreover, both have a comfy living room where clients can relax or have some time off after their activities. The kitchens for both MARR women's recovery center and men's are also neat and simple. For the bedroom, each room has 2 beds and 2 wardrobes. The bathrooms are located outside the rooms and clients will have to share these bathrooms.
Treatment Options
This facility offers a 72-hour substance abuse assessment. Then, the result of this assessment will determine which of the following treatment will be used:
After this, an additional treatment component will then be incorporated to ensure a successful recovery from drug addiction. Some of these components include the following:
Addiction-Focused Treatment
Individualized Treatment Plan
In this facility, the minimum period clients have to be is 14 weeks. The first phase, 6 weeks, will be focused on drug recovery, and the second phase, 8 weeks, will be focused on recovery life skills as clients adapt to a new normal working routine.
Therapies at MARR Atlanta, GA
A specialized therapy will be provided in both MARR Women's Recovery Center and Marr Men's Recovery Center. Some of the modalities of therapies for mental health include the following:
Individual Therapy
Group therapy
For the specific types of therapies, take a look at the information below:
Cognitive behavioral therapy

Anger management
Trauma-related counseling
Guilt and shame therapy

Therapy for codependency

Substance use counseling approach
Nicotine replacement therapy
Furthermore, a relapse prevention plan for each client will be formulated by an assigned primary therapist. Along with this, spiritual guidance, addiction education, and body acceptance therapies will be given.
MARR Addiction Treatment Centers Payment Options
The payments accepted in this facility are self-payment and private health insurance. The cost will depend on the result of the assessment, and when it comes to insurance, a third-party provider called SJ Health Advocates is involved to give way for all insurance to be accepted by the facility. This third-party provider will be responsible for working with insurance companies to seek reimbursements for the services.
Licenses and Accreditations
Both MARR Women's Recovery Center and MARR Men's Recovery Center are accredited by the Joint Commission. The latter is the largest health accrediting body in the United States.
MARR Atlanta, GA Advantages
When it comes to the physical facility, it is safe to say that this rehab center is simple just like others. However, its services are unique and these make the facility get the upper hand. First, it is gender-specific. Men and women clients will be getting their treatments on a separate campus. 
Second, there are special programs such as the following:
Adult men
Clients referred from the court/judicial system
Corrective thinking
Mindful eating education
Programs for persons who have experienced sexual abuse
Programs for persons who have experienced intimate partner violence, domestic violence
Programs for persons who have experienced trauma
Third, enrolled clients can visit Camp Donnie Brown, a retreat center located on Lake Allatoona, weekly for additional therapies, exercises, and bonding activities. Fourth, paying for the treatment is made affordable. This facility has a partnership with M-Lend, a company that specializes in addiction treatment financing and offers low-interest rates for up to 5 years. Financial counseling and financial assistance are also offered for those who are struggling financially but want to recover. Lastly, there is this podcast and application where clients can connect with other individuals who have successfully recovered from drug addiction.
Staff at the Facility
The staff at MARR Addiction Treatment Centers are all registered and board-certified psychiatrists. Together with the nurses and other healthcare professionals, successful drug recovery will be seen.
Patrice Alexander, LPC, MAC, CPCS
Patrice Alexander is the Chief Executive Officer of the facility and she has been providing addiction treatment for over 25 years. In MARR, Atlanta, GA, she started as an Assessment Counselor. Then she moved as a supervisor, a family counselor, clinical coordinator of the Family Program, and eventually, MARR's Clinical Director. 
Shahzad Hashmi, MD, DFAPA
Dr. Shahzad Hashmi is the Chief Medical Officer and founder of Salveo Integrative Health. In the facility, he is responsible for providing individual and group therapy, as well as trauma-related counseling, especially for geriatric patients.
A. Umair Janjua, MD
Dr. Janjua is a board-certified psychiatrist and has trained extensively in psychopharmacology and psychotherapeutic modalities. In the facility, he is responsible for providing individualized treatment plans and supporting patients with co-occurring mental health disorders.
Find Drug Rehabilitation Centers Near You Anywhere In the US
Addiction Resource team has compiled an extensive list of the top drug rehabilitation facilities around the country. Click on the state you are interested in, and you'll get a list of the best centers in the area, along with their levels of care, working hours, and contact information. Haven't found the rehab you need? Call the toll-free helpline below for professional assistance.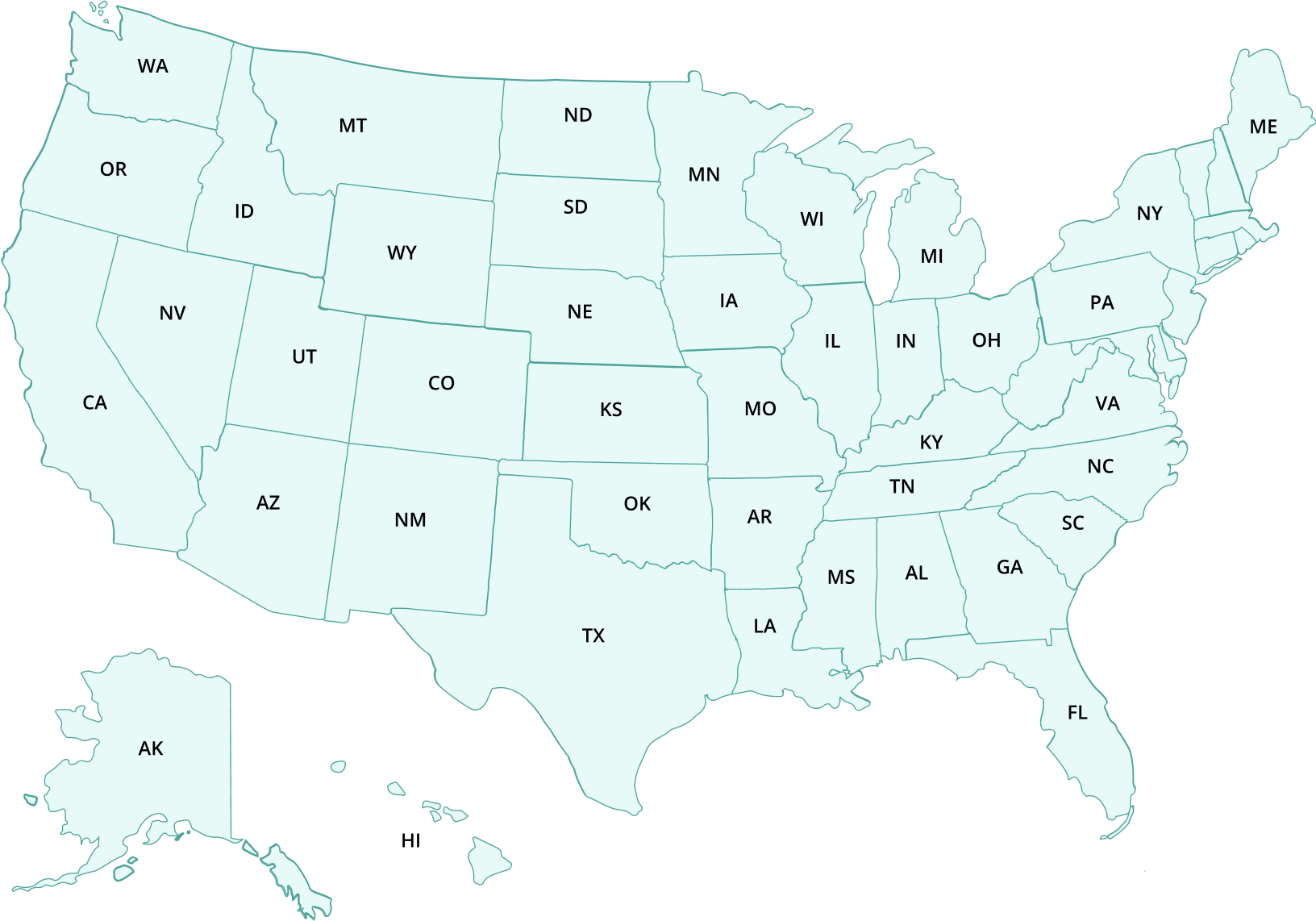 ---
Page Sources
Atlanta-Sandy Springs-Marietta, GA | CBHSQ Data. (2010). SAMHSA. https://www.samhsa.gov/data/report/atlanta-sandy-springs-marietta-ga