As cited by Mississippi Drug Control, 6.95% of Mississippi residents have used illicit drugs, which is comparable to the national average of 8.82%. Additionally, 3.3% of these residents have used other substances aside from marijuana.
Furthermore, according to the Centers for Disease Control and Prevention (CDC), 345 persons from Mississippi experienced drug-induced death due to this illicit drug use. Can Oxford Treatment Center Etta, MS, help reduce these numbers?
Oxford Treatment Center: An Overview
Oxford Treatment Center is a part of American Addiction Centers. This private company is located in Mississippi, and offers a natural recovery setting. According to the company's website, because of the dedication of more than 25 registered nurses, 20 counselors, and 90 CPR-certified professionals, more than 8,000 patients have successfully recovered from drug and alcohol abuse and addiction.
Generally, this drug rehab offers services and treatment, specialized programs, therapies, group activities, and post-treatment. Included in these are medical detox, family support, and co-occurring disorder care.
Oxford recovery center follows a clinical-based therapy. Interested clients can choose their length of stay at the Oxford recovery center. These periods include 7 days, 30 days, and 60 days. Furthermore, the types of addiction therapy given at Oxford Treatment Center Etta, MS, depend on the substance clients have used.
At Oxford Recovery Center, different levels of care are provided, and therapists and healthcare professionals in the company will decide on the level of care needed for a patient. Workers at this company will also help the clients in planning and selecting treatment options that can suit their budgets.
The goal of Oxford rehabilitation center is to inspire recovery and provide high-quality services that can support the client's journey toward sobriety.
Find the best treatment options. Call our free and confidential helpline
Housing and Food at Oxford Recovery Center
The main campus of this rehab center, accounting for 110 acres, is located in Etta, Mississippi. The housing is not that luxurious but is located in the middle of the forest, near a river that provides peacefulness and offers the following amenities and facilities:
Indoor recreational activities areas
Outdoor recreational activities areas
Community space
Smoking areas
Fitness center
It is outside the campus where clients do holistic therapies such as art therapy, music therapy, yoga, and mindfulness. Furthermore, there are many places outside and far from the campus with tables and chairs. There are days and nights when clients use this place to gather during their reflection sessions.
The living room inside the campus is neat and simple. Additionally, there are many rooms inside the campus, such as the art room. Moving onto the bedrooms, each room has 2 beds with thick and soft comforters. There are also two cabinets in each room.
When it comes to food, nutritionally balanced meals are prepared by nutritionists from morning to night time. The clients eat together at a long table in the kitchen of the housing. Being at the Oxford Rehab Center Etta, MS, is like learning how to live a new life and bringing this behavior at the end of the therapy.
Treatment Options
Inpatient and outpatient treatments are available at Oxford Rehab Center. Some of these treatment options include the following:
During this time of the pandemic, coronavirus testing is also available. Other specialized programs include veterans services, first responders services, and LGBTQ support.
Therapies at Oxford Treatment Center Etta, Mis
Holistic therapies are offered at this rehabilitation center. These therapies can be done individually or by a group. Some of these therapies include the following:
Treatment medications
Proven addiction therapies
Trauma-based therapies
One-on-one counseling
Family therapy
Faith-based recovery program
Group therapy
Art and music activities
Stress management and mindfulness
Equine activities
Hiking and horse riding are also done at Oxford Rehab Center. This is to allow the clients to approach nature and benefit from it.
Oxford Rehab Center Payment Options
According to the 2019 National Survey on Drug Use and Health, the cost of addiction treatment is increasing, and this is one of the reasons why people who need the treatment most decide not to get it. Fortunately, at Oxford Rehabilitation, these costs are covered. 
Some of the insurances that may cover the client's therapy at Oxford Recovery Center include Aetna, Ambetter, Blue Cross Blue Shield, and Humana. Interested clients can also request a quotation on how much their insurance can cover for their rehabilitation.
Licenses and Accreditations
To validate the company's legitimacy, licenses and accreditations are collected, including membership organizations. These include the following:
The Joint Commission
Compliancy Group HIPAA Seal
Partner with the Mississippi Department of Health
Member of National Association for Behavioral Healthcare
Bureau of Alcohol and Drugs Services
All of these licenses and accreditations are managed and reviewed by the government to ensure that the company is providing proper health services to the people.
Oxford Rehabilitation Advantages
One of the advantages of Oxford Rehab Center is that clients can choose their length of stay. The company has this 90-day promise. In case a client experiences a relapse, the client will be given a 30-day free treatment. Additionally, this company's treatment focuses on the client's specific drug addiction, and the therapy is 24 hours for residential clients. 
One of the unique programs of this company is its telehealth rehab program. This virtual rehab support is most popular during this time of the pandemic. It does not only cover drug and alcohol abuse but also offers emotional support to people with anxiety, depression, and suicidal thoughts.
Furthermore, participating in a telehealth program from this company offers you the following features:
Remote treatment via online video conference
Unique access code for each telehealth appointment
Email reminders for upcoming telehealth appointments
Telehealth rehab is not only for interested individuals. Group appointments, family sessions, and follow-up care are also included in this program. If clients wish to go for telehealth rehab, insurance can also be used.
Lastly, there this company offers a sober living house called Resolutions Oxford. In this facility, aside from apartment-style housing, daily transportation, laundry, and gym access are also provided.
Staff at the Facility
Staff at this rehabilitation center aims to empower their clients by helping them achieve recovery in mind, body, and spirit.
Mark Stovall, M. Ed., CAT, CMHT
Mark Stovall is the CEO of Oxford Rehab Center. With 20 years of work experience, he has mastered the coordinator and managerial roles for inpatient drug abuse clients and those with behavioral problems. Mark Stovall is also the former director of the Bureau of Alcohol and Drug Services for the Mississippi Department of Mental Health. Generally, he is responsible for providing dual-diagnosis treatment and planning for state and regional conferences.
Lucas Trautman
As a medical director, Dr. Lucas Trautman is responsible for providing evidence-based, client-centered treatment to patients. He specializes in Psychiatry and Pediatrics and focuses on helping adults and youth develop skills and learn the process of self-discovery that can help them succeed in the future. 
Tori Ossenheimer, MS, CTRS
Tori Ossenheimer is the Director of Experimental Services. As a Certified Therapeutic Recreation Specialist, she uses outdoor and recreation activities as therapy tools to help clients reduce their addiction habits. According to Tori, recreational activities allow patients to achieve recovery more successfully. Tori Ossenheimer started working in the company as a therapist for young veteran patients with physical disabilities and substance abuse disorders.
Find Drug Rehabilitation Centers Near You Anywhere In the US
Addiction Resource team has compiled an extensive list of the top drug rehabilitation facilities around the country. Click on the state you are interested in, and you'll get a list of the best centers in the area, along with their levels of care, working hours, and contact information. Haven't found the rehab you need? Call the toll-free helpline below for professional assistance.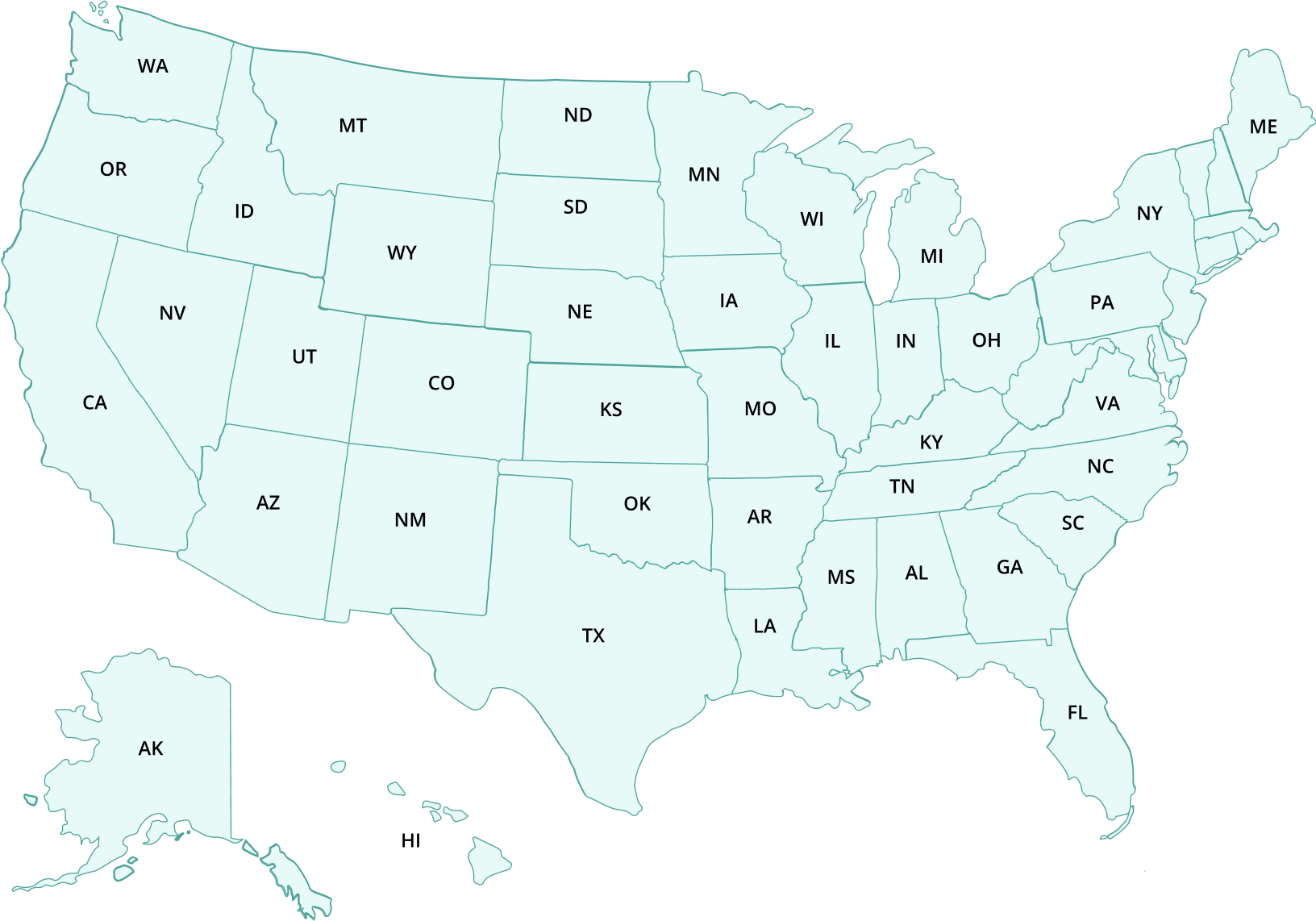 ---
Page Sources
2019 NSDUH Detailed Tables | CBHSQ Data. (2019b). SAMHSA. https://www.samhsa.gov/data/report/2019-nsduh-detailed-tables
Compressed Mortality, 1999–2016 Request. (2016). Centers for Disease Control And Prevention. https://wonder.cdc.gov/cmf-icd10.htmlThe White House. (2017, January 19). Whitehouse.Gov. https://obamawhitehouse.archives.gov/
The White House. (2017, January 19). Whitehouse.Gov. https://obamawhitehouse.archives.gov/