According to the Substance Abuse and Mental Health Services Administration, the rate of illicit drug use in Florida is around 8%. Most of these individuals consider smoking marijuana as well. Additionally, binge alcohol drinking is significantly high, and those ages 26 years and above are most at risk of drug addiction and alcoholism. Because of these addictions, co-occurring mental health conditions are the consequences.
The question is, can Serenity Springs Recovery Center, a Florida rehabilitation center, help these individuals with mental health issues?
Serenity Springs Recovery Center: An Overview
Since 2011, this Florida rehabilitation center has provided support and help to individuals with addiction to alcohol and drugs. It is a private, non-profit rehab facility that uses individualized treatment plans with a proper client-staff ratio to increase the chance of successful recovery. Additionally, this Orlando rehab center follows a multidisciplinary approach to help the clients not just focus on their recovery but their mind, body, and spirit as well.
Located on lakefront property with a serene environment, the Florida rehabilitation center offers peace and tranquility to men struggling with addiction in their journey to recovery. Residential and outpatient programs, support, care, compassion, and top-notch services are given to each client to help them develop the tools and mentality they need to avoid relapse.
The units of this rehab facility are available in New Smyrna Beach and Edgewater. The services in these units include exceptional care using innovative practices, physical healing, and professional help from medical staff.
Find the best treatment options. Call our free and confidential helpline
Housing and Food at Serenity Springs Florida Rehabilitation Center
Both the Florida rehabilitation center and Orlando rehab center are spacious. Outside the campuses are well-maintained gardens, mini lakes, walking trails, and outdoor gathering areas. Patients can enjoy a neat living room inside the campuses with a widescreen TV and long dining tables. The meals here are planned by a dietitian and cooked by a chef. Foods are served 3x a day with snacks in between. Clients can also snack on fruits and make their coffees if they like.
Additionally, each facility can cater to 20 people, and the rooms are semi-private. In each room, there are two beds and two wardrobes. Moreover, two bathrooms are being shared by the clients. There are also reading rooms in both men's facilities. For group therapies or sessions, day rooms are available.
Treatment Options
Serenity Springs Recovery Center in Florida, Orlando, provides the following treatment options:
Partial Hospitalization Program
In addition to these, specific treatments are also provided for the following disorders:
Alcoholism
Drug Addiction
Depression
Take note that in providing these treatments, the healthcare professionals in the facility follow a Medication-Assisted approach.
Therapies at Serenity Springs Florida Treatment Center
Therapies in this facility are based on a holistic approach. The modality of therapies includes the following:
Individual Therapy
Group Therapy
Family Therapy
In addition to these, some of the types of therapies provided in the drug rehab center in Florida and the drug rehab center in Orlando include the following:
Acceptance and Commitment (ACT)
Applied Behavioral Analysis
Family / Marital
Hypnotherapy
Internal Family Systems (IFS)
Mindfulness-Based (MBCT)
Positive Psychology
Psychoanalytic
Psychological Testing and Evaluation
Reality Therapy
Solution-Focused Brief (SFBT)
Structural Family Therapy
Trauma Therapy
When staff offers these therapies, they make sure that everything is emotionally-focused, humanistic, integrative, relational, strength-based, and multicultural.
Serenity Springs Recovery Center Payment Options
The base pay in this facility is around $15,500 for 30 days. However, this cost may depend on the severity of the patient's health condition. Self-pay and health insurance are accepted, and some of the insurance companies include Aetna, Beacon Health Options, Cigna, Florida Health Care Plan, and Humana.
Licenses and Accreditations
The drug rehab center in Florida and the Orlando rehab center are both accredited by The Joint Commission.
Serenity Springs Florida Rehab Center Advantages and Amenities
The main advantage of the facilities is that clients can enjoy kayaking and fishing. The campuses have around 32 hectares of land with lakes where clients can do these water activities. Clients can use a fully-equipped gym, volleyball court, and walking trails during their break times. Sometimes, there are outside activities as well, such as adventure outings, alcoholics anonymous and narcotics anonymous meetings, beach fitness, beach walks, golfing, and swimming. Generally, there is not much difference when it comes to the amenities. However, being a men-only rehab facility, Serenity Springs Recovery has the upper hand.
Staff at the Facility
This facility's treatment team comprises doctors, nurses, psychologists, therapists, dietitians, and chefs.
Jose Vera, APRN
Jose Vera is a psychiatric nurse practitioner in Florida. He graduated with a degree in advanced practice nursing and has a certification in psychiatric care. In the drug rehab center in Florida, he is responsible for providing treatment and management to patients with co-occurring mental health disorders, especially those struggling with depression.
Abbi Marsh, LPN
Abbi Marsh is a psychologist, and she enjoys sharing her knowledge with people, especially those battling addiction and alcoholism. Additionally, Abby Marsh is also a nurse who worked previously as a professor of psychology and neuroscience at Georgetown University. According to her, helping others can increase her sense of happiness.
Melissa Gad, APRN
Melissa Gad is a psychiatric nurse practitioner in Orlando. She graduated with a degree in advanced practice nursing and has a certification in psychiatric care. In the facility, she is responsible for providing holistic therapies such as positive psychology therapy while addressing alcoholism and drug addiction.
Find Drug Rehabilitation Centers Near You Anywhere In the US
Addiction Resource team has compiled an extensive list of the top drug rehabilitation facilities around the country. Click on the state you are interested in, and you'll get a list of the best centers in the area, along with their levels of care, working hours, and contact information. Haven't found the rehab you need? Call the toll-free helpline below for professional assistance.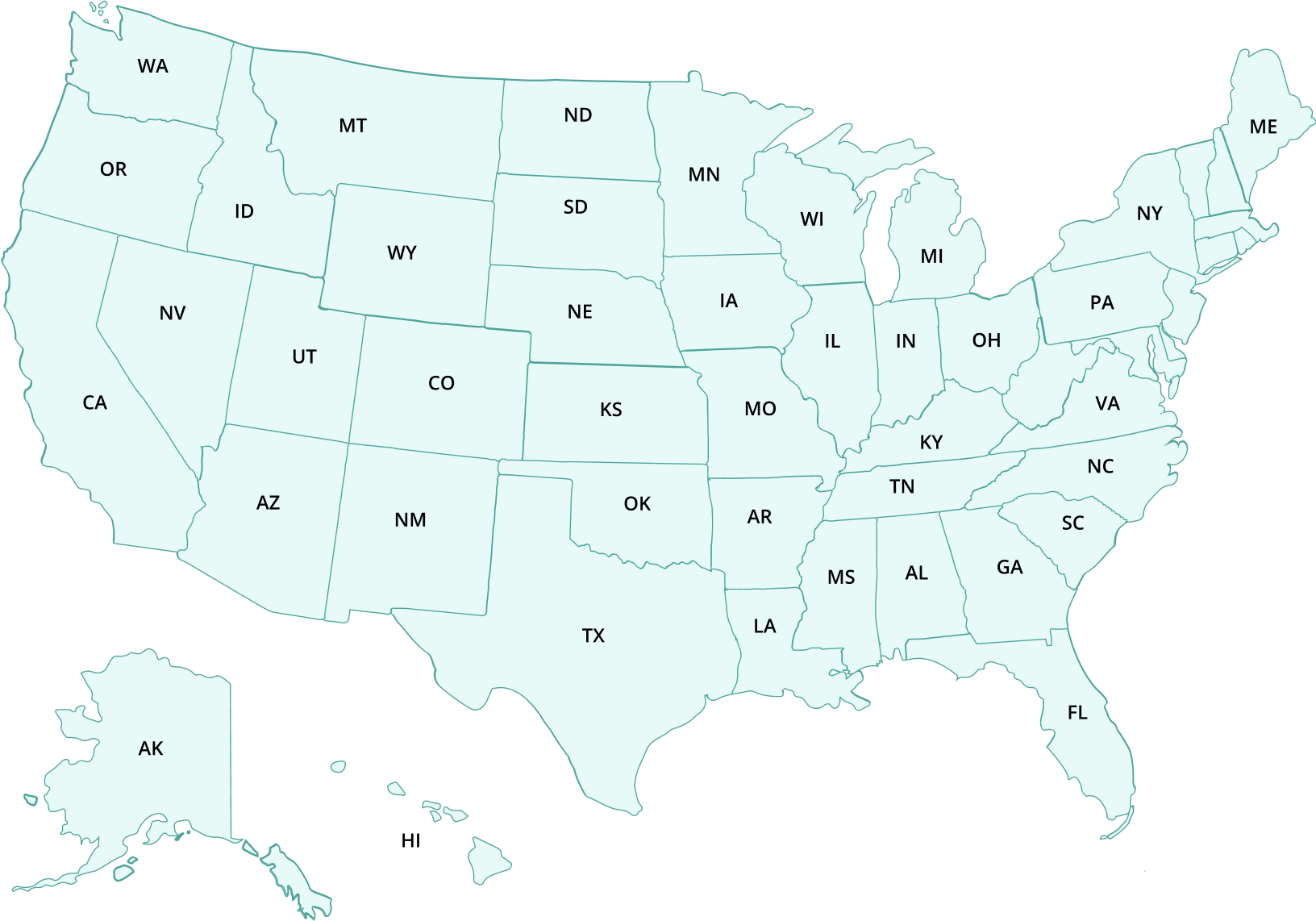 ---
Page Sources
Florida (FL) | CBHSQ Data. (2010). SAMHSA. https://www.samhsa.gov/data/report/florida-fl