In Denver, Colorado, the prevalence rate of illicit drug use is 8.9%, and most individuals at risk of this addiction are those 12 years old and above. Additionally, among the illicit drugs, methamphetamine, cocaine, heroin, and marijuana are the most commonly abused.
So the question is, can Sandstone Care Colorado offer mental and physical support to these individuals struggling with substance use disorder?
Sandstone Care: An Overview
Founded in 2017, Sandstone Care Detox Center offers teenagers (ages 13 to 18) and young adults treatment for substance abuse and co-occurring mental health conditions. This private, for-profit rehab center provides an evidence-based, comprehensive treatment approach that is individualized for each person's requirements, utilizing the most successful treatment techniques currently available to address substance use difficulties and underlying mental health conditions.
Facilities for this rehab center are available in Colorado, Maryland, Virginia, and Illinois. Staff in these centers believe that successful outcomes are attained through a systemic approach that addresses the whole person as well as their environment. This entails offering vocational support to help people discover their strengths, family involvement to inform and support the entire family system, psychiatric and dietitian evaluations, and support to promote a healthy mind and body, as well as community-based programs.
Clients follow a daily plan in these treatment centers to make sure they stay on track with their programs. They are aware that people going through detoxification want to have a routine and know what comes next. As a result, Sandstone designates mornings as therapeutic time, enabling the treatment of withdrawal symptoms. The afternoons are spent working on oneself through therapy and assisting individuals with their interpersonal interactions. Clients enjoy meals, downtime, and meditation time in the evenings. Every client receives seamless care from beginning to end, thanks to a scheduled day.
Find the best treatment options. Call our free and confidential helpline
Housing and Food at Sandstone Care Colorado
Sandstone Care Colorado offers a 12-bed medical detox facility with individual counseling, stability, and mountain views. A client's stay for detoxification includes a private room and bathroom, a balcony with a stunning view of the Rocky Mountains, and much more. The beds in each room are cozy, and clients will feel like they are at home. The living room is also spacious enough to be used during group and family sessions. Outside the campus, clients can enjoy a huge yard where they can do outdoor activities. For individual sessions, clients and staff usually use the mountain setting. Additionally, clients often remain between 12 and 18 days, spending the first few days in a medical detox phase before starting group activities and counseling. When it comes to food, the meals are served and prepared by dietitians and chefs.
Treatment Options
The following levels of care are offered in Sandstone rehab:
Residential Treatment
Young Adult Day Treatment
Young Adult Intensive Outpatient Program
Teen Residential Treatment
After School Intensive Outpatient Program
For specific treatments in this Sandstone Care Denver facility, take a look at the information below:
Drug Addiction

Drug Rehab
Drug Detox
Opioids
Benzodiazepines
Cocaine
Heroin

Alcohol Addiction
Co-Occurring Disorders
Take note that the length of treatment will depend on the severity of the condition of the patient and what are other mental health conditions that need to be addressed.
Therapies at Sandstone Care Colorado
The types of modalities in Sandstone Care Colorado are the following:
Individual Therapy
Group Therapy
Family Therapy
For specific therapies, take a look at the information below:
Acceptance and Commitment Therapy (ACT)
Art Therapy
Interpersonal Therapy (IPT)
Mindfulness-Based Cognitive Therapy (MBCT)
Psychoeducation
To guarantee that teens' schoolwork is kept up to date, strong academic support by professional and credentialed teachers, in addition to evidence-based substance use and mental health therapy services, is also given.
Sandstone Care Denver Payment Options
This facility accepts self-payment and insurance. Some of the insurance companies include Aetna, Anthem, and Optum.
Licenses and Accreditations
This facility is accredited by The Joint Commission.
Sandstone Care Advantages
In addition to teaching tailored learning methodologies to assist customers in catching up on their schoolwork, staff at the facility also provide tutoring services. Since teens are mostly the clients in this rehab center, staff want to ensure that their education is not affected by their addiction condition. Another advantage of this center is that there is 24/7 medical supervision for both inpatient and outpatient clients. Throughout the detox, clients can feel confident knowing that Sandstone Care Denver is always available to assist them. Clients can receive care at any time from licensed professionals, who will make sure they have the support they require and a comfortable stay during their care. Moreover, this facility is considered a medical one. Thus, the staff is able to provide individuals with the right drugs to help them get through the most difficult withdrawal symptoms.
Staff at the Facility
The team in Sandstone Care Denver is composed of doctors, therapists, and specialists.
Michael Hunter
Michael Hunter is the Chief Executive Officer of the facility. He has over twenty years of experience in the fields of addiction and healthcare. In addition to offering direct assistance to clients who were dependent on drugs or alcohol, he has held a number of executive positions and trained countless numbers of people in motivational interviewing techniques. He has a strong belief that people have the intrinsic ability to find significant, long-lasting, and individualized paths to change. He has been a dedicated runner when not working, practices mindfulness, and was first exposed to the field while following Lakota Native American traditions.
Sarah Fletcher, LPC, LAC
Sarah Fletcher is the Chief Clinical Officer of the facility, making her in charge of all clinical services. Sarah has degrees in both psychology and sociology at the undergraduate level, as well as a master's degree in rehabilitation counseling with a focus on substance use disorders. Sarah holds both a license as an addiction counselor and a license as a professional counselor. Sarah has had expertise in individual, family, and group therapy for a number of years. Sarah has experience providing care at the detox level and has worked in both residential and intensive outpatient settings. Sarah joined Sandstone as a Primary Therapist and progressed to Program Director before landing in her current position. Sarah has received training in EMDR and mindfulness and has a wealth of DBT and CBT experience.
Shannon Smithwick, RN, MSN
Shannon Smithwick is the Chief Nursing Officer of the facility. While overseeing the nursing staff and assisting the management team, Shannon Smithwick focuses her efforts on the welfare of the patients. Her commitment to enhancing client care through risk management and empowering leadership is unwavering. Shannon earned a master's degree before taking the helm at Sandstone Care Denver and was later elevated to the position of health services administrator. In order to provide her customers with the finest care possible, Shannon seeks to improve her nursing and leadership skills through additional training and skill development.
Find Drug Rehabilitation Centers Near You Anywhere In the US
Addiction Resource team has compiled an extensive list of the top drug rehabilitation facilities around the country. Click on the state you are interested in, and you'll get a list of the best centers in the area, along with their levels of care, working hours, and contact information. Haven't found the rehab you need? Call the toll-free helpline below for professional assistance.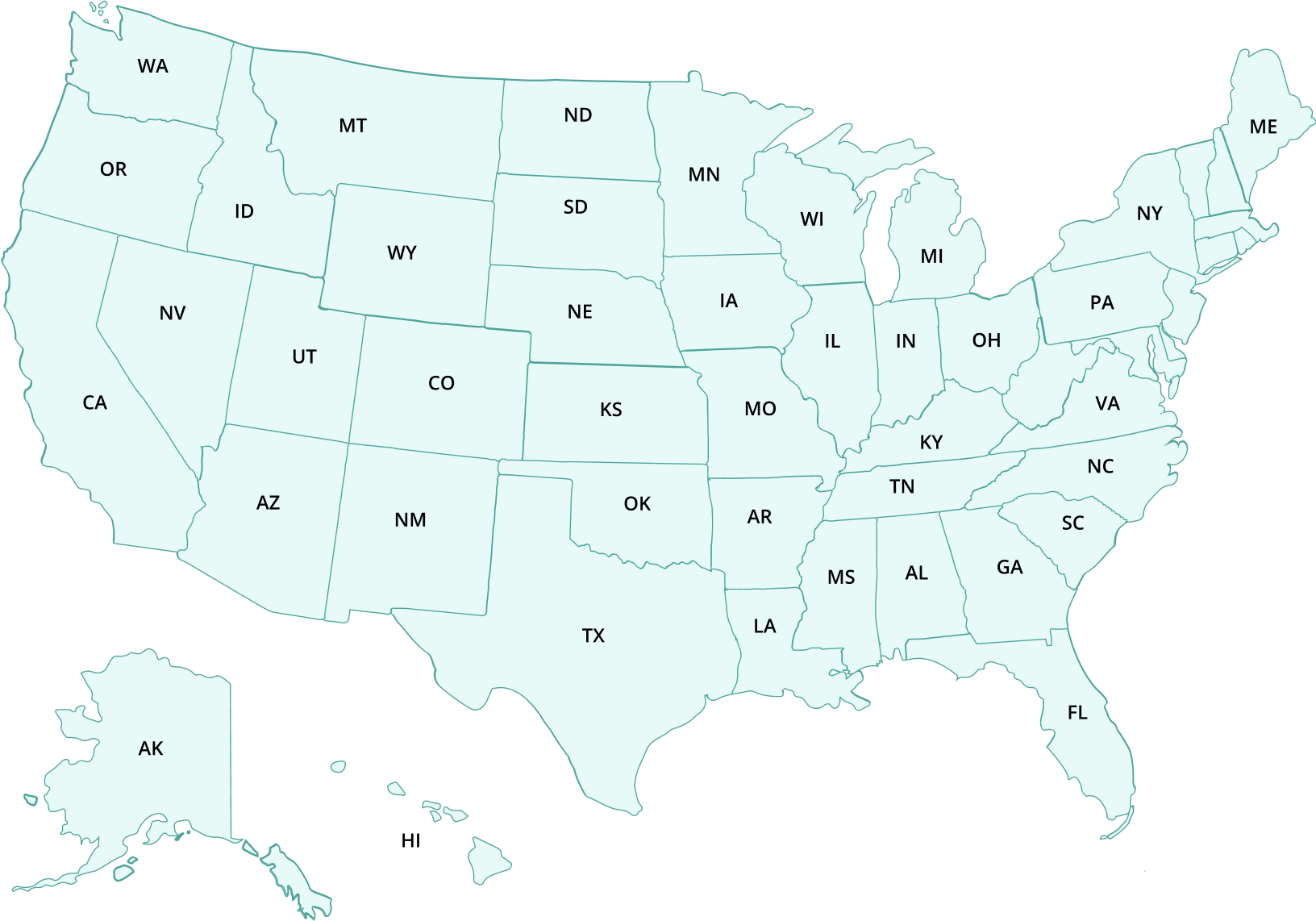 ---
Page Sources
Colorado Drug Threat Assessment. (2003.). Retrieved from https://www.justice.gov/archive/ndic/pubs4/4300/overview.htm