Based on the Health of Washington State Report, in 2011, there were 1033 drug-induced deaths. Some of the drugs that caused these are opioids, heroin, cocaine, tranquilizers, and methamphetamine. Based on sex and age, men and those 45-54 years old are most at risk of this addiction. Moreover, depression, anxiety, and antisocial personality are said to be the results of this addiction.
The question is, can Cascade Recovery offer support to these struggling individuals?
Cascade Behavioral Hospital: An Overview
Established in 2013, Cascade Behavioral Hospital is a new rehabilitation facility that provides treatment for a range of problems, including mental health disorders and chemical dependence. Each client goes through a quick admissions test to see if they can get accurate help at this Washington rehab facility. The coordinator will promptly refer the client to Cascade's medical detox program if they find out they are still using alcohol or drugs actively. A medical director, a staff of nurses, and a group of counselors keep a close eye on the clients during the three to five days of detox as they go through the withdrawal process. On the other hand, if the client is sober, he or she can enroll in one of the two primary treatment programs, the Partial Hospitalization Program (PHP) or the Intensive Outpatient Program (IOP).
Cascade also provides an inpatient stabilization program for 14 days in addition to PHP and IOP. Those in the stabilization program dwell in the hospital, whereas PHP and IOP let clients spend evenings at home. Medical personnel and a chemical dependency counselor will watch the procedure closely. Clients are kept occupied all day long with a group and individual meetings, as well as lectures. The program emphasizes preventing relapses and encourages family participation to learn how to support their loved ones after discharge.
Find the best treatment options. Call our free and confidential helpline
Housing and Food at Cascade Behavioral Hospital
Despite being a hospital, Cascade Behavioral Hospital's surroundings will not make the clients feel that they are in a hospital. The presence of lush greenery and well-kept lawns creates a tranquil setting, and the entire building is kept spotless and has lots of natural light. The campus has well-anointed rooms and cozy areas for gathering and leisure. The rooms are semi-private, and there are 2-3 bedrooms in each room. Additionally, inside the campus, there is a day room and yoga room. Clients can use the benches outside the facility whenever they do reflection and individual activities.
For the meals, the food is prepared by a dietitian and served by the staff three times a day with snacks in between.
Treatment Options
The following levels of care are offered at Cascade Treatment Center:
Partial Hospitalization Program
For evidence-based treatment, take a look at the information below:
Usually, the length of treatment at Cascade Rehab lasts 28 days. However, this may change depending on the health condition of the patient.
Therapies at Cascade Rehab
The following types of modalities are offered at Cascade Treatment Center:
Individual Therapy
Group Therapy
Family Therapy
For experiential therapies, take a look at the information below:
Yoga
Recreation Therapy
Nutrition
Art Therapy
After a course of treatment and therapy, clients will be given a unique relapse prevention plan to ensure a successful recovery.
Cascade Rehab Payment Options
Cascade Behavioral Health accepts self-payment and insurance. Some of the accredited health insurance companies are Aetna, Amerigroup Medicaid (for inpatient detox), Blue Cross Blue Shield, Cigna, Humana, Kaiser, Medicaid (for mental health disorders), Medicare (for mental health and substance use disorders), TRICARE, and United Healthcare.
Licenses and Accreditations
Cascade Treatment Center is accredited by The Joint Commission.
Cascade Rehab Advantages
One of the advantages of Cascade Behavioral Health is its Telehealth Programming. Patients can access the facility's quick, secure, and safe telehealth services. They can engage in telehealth solutions and receive the same excellent quality of care by utilizing the power of virtual communication. All they need is a phone or an internet connection.
Moreover, patients with a primary mental health condition can receive telehealth therapy from the facility through two types of outpatient care: a partial hospitalization program (PHP) and an intensive outpatient program (IOP). For patients in the substance use IOP, the telehealth option throughout the evening is now available. In each of these programs, clients can collaborate with the same kind of committed doctors as they would if they were taking part in person.
Staff at the Facility
The team at Cascade Rehab is composed of medical doctors, nurses, psychologists, and other healthcare professionals.
Aaron Andersen
Dr. Andersen is the Chief Medical Officer of Cascade Rehab. He has a specialty in treating traumatic brain injury and post-traumatic stress disorder because she received her training as a psychiatrist in the military. Along with adult ADHD and individuals on the autism spectrum, Dr. Andersen is skilled at identifying and treating both conditions. He has recently conducted additional research to enhance his clinical expertise. This research includes instruction in the application of TMS and SPECT neuroimaging for directing mental treatment in clinical settings.
Monica Strope, MD
Dr. Strope is one of the psychiatrists at Cascade Rehab. She is board-certified by the American Board of Psychiatry and Neurology. She graduated with a B.A. She received her Bachelor of Arts in English from Amherst College in Massachusetts and her Doctor of Medicine from the University of Washington in Seattle. At Yale University, she finished her residency in psychiatry. At Cascade Behavioral Hospital, Dr. Strope practices clinical psychology. Dr. Strope has been practicing psychiatry for almost 18 years.
Kira Knight
Kira Knight is an Advanced Nurse Practitioner at Cascade Rehab. After earning a nursing bachelor's degree from Pacific Lutheran University in Tacoma, Washington, Kira Knight went on to Maryville University in St. Louis, Missouri, where she earned a master's degree in nursing with a focus on mental health. Prior to becoming a psychiatric-mental health nurse practitioner (PMHNP), ms. Knight worked as a critical care nurse for five years. She is also a member of the American Nurses Association and the American Psychiatric Nurses Association. Her area of expertise as a PMHNP is providing care for persons who have serious mental illnesses like schizophrenia and bipolar disorder.
Find Drug Rehabilitation Centers Near You Anywhere In the US
Addiction Resource team has compiled an extensive list of the top drug rehabilitation facilities around the country. Click on the state you are interested in, and you'll get a list of the best centers in the area, along with their levels of care, working hours, and contact information. Haven't found the rehab you need? Call the toll-free helpline below for professional assistance.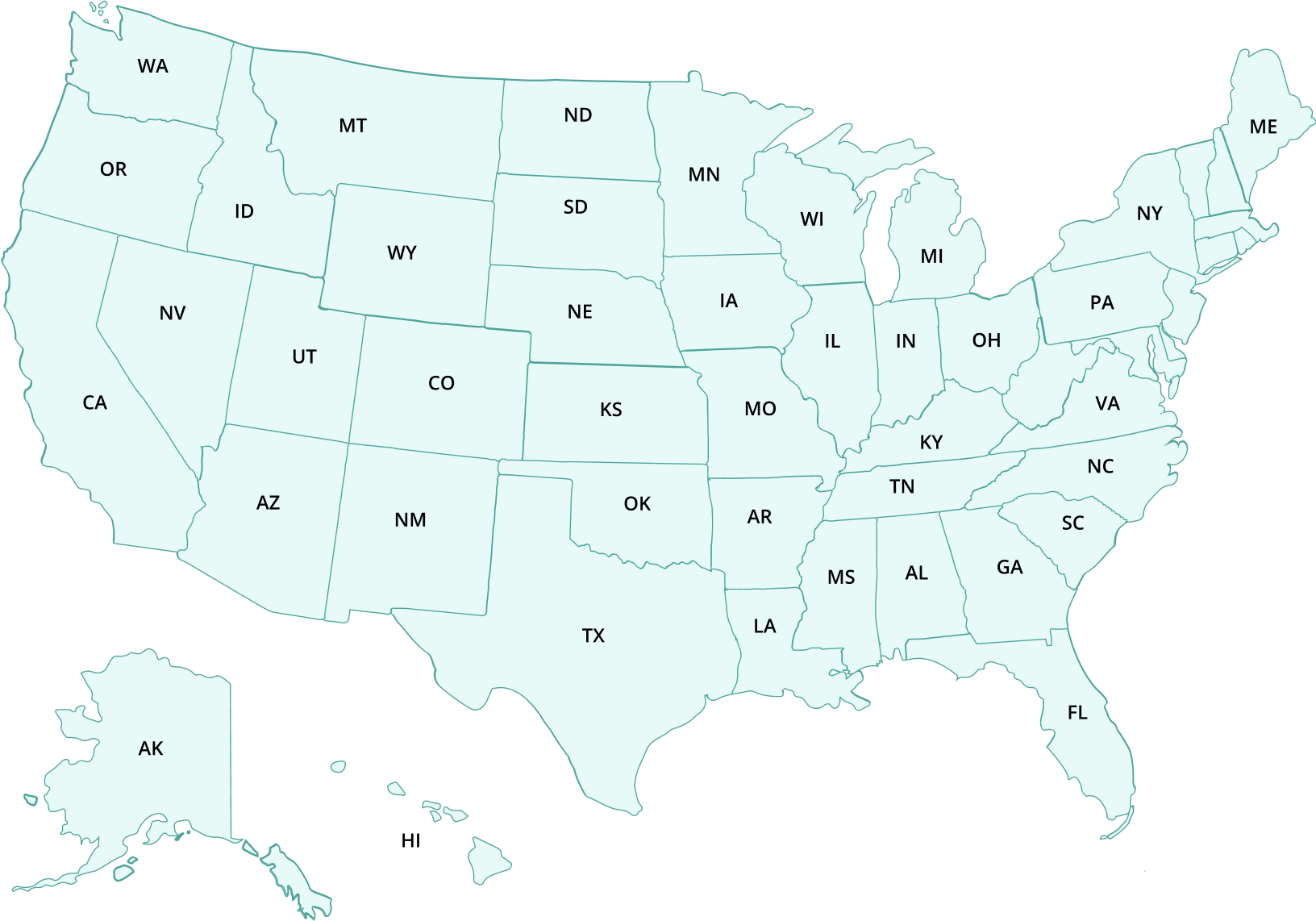 ---
Page Sources
Drug Abuse and Overdose. (2011). Washington Department of Health. https://doh.wa.gov/sites/default/files/legacy/Documents/1500//RPF-Drg2014.pd