Based on the Substance Abuse and Mental Health Services Administration (SAMHSA) report, around 597 individuals from New Jersey are using illicit drugs. Additionally, according to the State of New Jersey Department of Human Services, in 2020, around 82,254 individuals with substance use disorder were admitted for treatment. Apart from these drugs, alcohol and tobacco smoking is also dominant.
The question is, can Discovery Rehab Center in New Jersey offer support to the community?
Discovery Institute, Marlboro, NJ: An Overview
This rehab center in New Jersey was founded in 1970 as a private, non-profit organization. According to Discovery Rehab, dependence affects a "whole person," including all facets of behavior, beliefs, and lifestyle. In addition, this severe disorder has an adverse effect on a person's self, family, and society as a whole. Thus, a unique treatment strategy is created to address any and all problems that support and contribute to addiction because it has become clear that this condition impacts people in a variety of ways.
In this facility, the necessity of individuals seeking and implementing a change in behavior, attitude & lifestyle is emphasized above all. Additionally, due to the fact that addiction affects so many facets of a person's life, Discovery's holistic treatment initiatives will be all-encompassing in scope. This enables Discovery to address important linked concerns based on each person's requirements in addition to treating addiction.
The purpose of this rehab center in New Jersey is to improve and repair the lives of people with substance use disorders by offering the highest standard of clinical care through cutting-edge supporting tactics and practices that are supported by research. In addition, its mission is to decrease the negative effects on families and society by offering various cutting-edge therapy modalities and customized treatment plans for each of our clients and their families.
Find the best treatment options. Call our free and confidential helpline
Treatment Options
The following levels of care are offered at Discovery Institute, NJ:
For medication-assisted treatment, take a look at the information below:
Drug Addiction
Dual Diagnosis

ADHD
Anxiety
Bipolar
Depression
OCD
PTSD
This facility's treatment length is usually up to 4-6 months. This may be longer compared to other rehab facilities.
Therapies at Discovery Rehab, Marlboro, NJ
The following types of modalities are offered in this rehab center:
Individual Therapy
Group Therapy
Family Therapy
For evidence-based and holistic therapies, take a look at the information below:
After a course of treatment and therapy, clients will also be provided relapse prevention counseling to ensure a successful recovery.
Discovery Rehab, Marlboro, NJ, Payment Options
Discovery Rehab Center in New Jersey accepts self-payment and insurance. Some of the accredited health insurance companies are Aetna, AmeriHealth, Anthem, Beacon Health Options, Blue Cross and Blue Shield, Cigna and Evernorth, EmblemHealth, and Empire BlueCross BlueShield.
Licenses and Accreditations
Discovery Institute, NJ, is accredited by The Joint Commission.
Discovery Institute, NJ, Advantages and Amenities
The best advantage of this facility is its unique programs for youth, adults, and seniors. For the youth, a secure and encouraging environment is provided. Young adults suffering from substance misuse and mental health issues can take advantage of the treatment programs. The facility also provides comprehensive treatment, relapse prevention services, and dual diagnosis treatment. 
For adults, the Discovery Institute of New Jersey's adult program is designed for people over the age of 18 who can be dealing with different life circumstances and difficulties than a younger clientele.
Lastly, for seniors, they can feel at ease and secure in the reassuring and upbeat environment while receiving therapy at Discovery Institute, NJ. All of the senior clients can readily utilize the amenities in the contemporary, cozy residential facility. In addition, all of the clients unique medical requirements are catered to as a specialty.
Staff at Discovery Institute, NJ
The facility's team comprises medical doctors, nurses, psychologists, therapists, and other healthcare professionals.
Nick Boatman
At the Discovery Institute, Marlboro, NJ, Nick Boatman, who has been in long-term recovery, serves as both president and chairman of the board. He joined Discovery in 2017. He has a wealth of experience in strategic turnarounds and inspiring leadership across many different business models. Over the years, under Nick's direction, Discovery has adopted new, evidence-based clinical programs, increased community outreach to a national level, started a number of scholarship initiatives, and facilitated greater access to care for the local population. In addition, Nick works tirelessly to keep his team members motivated and caring so that every patient has the best chance possible for long-term success.
Joseph Ranieri, MD
Dr. Ranieri is the current Medical Director of the facility. The Philadelphia College of Osteopathic Medicine awarded him a doctorate in osteopathic medicine in 1991 after he completed his BS in pharmacy at Temple University School of Pharmacy in 1981. He has both an American Board of Family Medicine Board Certification and an American Board of Preventive Medicine Diploma in Addiction Certification. In addition, the American Academy of Family Practice and the American Society of Addiction Medicine both recognize him as a Fellow. Since 1995, he has been in business in South Jersey. He started using addiction treatment modalities for his patients in his family medicine practice in 2007. Since 2012, Dr. Ranieri has given numerous lectures on the Disease of Addiction to medical professionals, nurses, counselors, and laypeople in New Jersey and Pennsylvania.
Xiomara Mercer
Maintaining Discovery Institute, NJ, goal, and philosophy is Xiomara's responsibility. She is able to help the clients thrive by offering a standard of medical and emotional care, and she also guides the employees in offering the best possible care. She has a lot of nursing experience and developed a special leadership style that can be a road map for promotion.
Find Drug Rehabilitation Centers Near You Anywhere In the US
Addiction Resource team has compiled an extensive list of the top drug rehabilitation facilities around the country. Click on the state you are interested in, and you'll get a list of the best centers in the area, along with their levels of care, working hours, and contact information. Haven't found the rehab you need? Call the toll-free helpline below for professional assistance.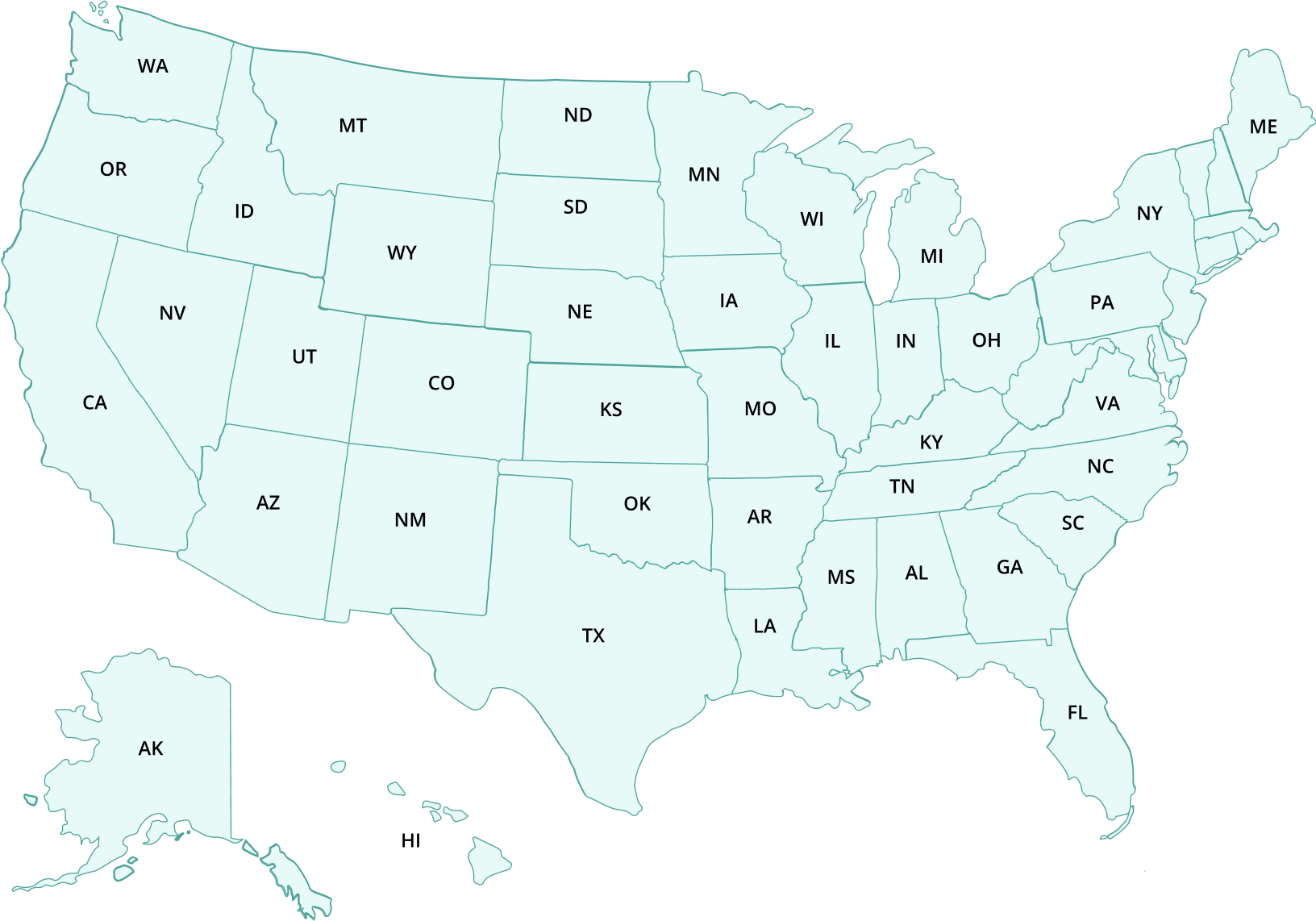 ---
Page Sources
Department of Human Services | Statistical Reports. (n.d.). Retrieved from https://www.nj.gov/humanservices/dmhas/publications/statistical/