According to the New Jersey Drug Control Update, the rate of illicit drug use in NJ is around 7.33%. This rate is lower than the national average of 8.82%. Additionally, according to the State of New Jersey Department of Human Services, in 2020, around 82,254 individuals were reported to be admitted for drug addiction treatment.
The question is, can Sunrise Detox Cherry Hill, a New Jersey detox center, provide support to untreated individuals with substance use disorder?
Sunrise Detox Cherry Hill: An Overview
Sunrise Detox is a rehab facility that offers individuals who are dependent on alcohol and drugs medical detoxification in a welcoming environment. It was founded in 2015 and is one of the private, non-profit facilities in New Jersey. Additionally, this rehab center aids patients in accelerating their recovery and becoming ready for the program they committed to. The facility is committed to offering a supportive, inspiring, and comfortable detoxification experience. All detoxification regimens were created by the medical director and founder in order to enable patients to recover more quickly than they anticipated.
Years of treating drug and alcohol addiction have taught the staff that anxiety of the withdrawal process is one of the significant barriers to recovery. Sunrise Detox Center provides a secure, relaxing, and efficient detoxification treatment program regardless of the chemicals being abused.
Find the best treatment options. Call our free and confidential helpline
Housing and Food at Sunrise Detox New Jersey
All of the Sunrise Detox Cherry Hill Rehab facilities are made with a patient-friendly interior layout. Detoxification is carried out in a cutting-edge environment at the same time. Clients have a choice between reserving a private room or reserving a room with another patient. Each room has a bathroom and hotel-quality bedding, regardless of the number of beds. Large windows allow the clients to enjoy the serene environment. The staff in this drug rehab in New Jersey believes that clients need a lot of sleep while detoxing from alcohol or drugs in order to maintain their strength. Thus, the said rooms can be used to give them a good deal of time. The rooms are cleaned every day, and when clients choose a shareable room, the staff makes every effort to match them with an appropriate roommate, and modifications may be made if necessary. In the rehab center, clients can meet with one another in shared spaces like the TV room and fireplace.
During the alcohol and drug detoxification process, proper nutrition is crucial. That is why snacks are always available in this New Jersey rehab center. However, clients follow a regular timetable for serving standard meals. Delicious, healthy food that is more tolerable when detoxing is prepared by an on-staff chef, and any specific dietary needs can be accommodated, too.
Treatment Options
The following levels of care are offered in this New Jersey rehab center:
For medication-assisted treatments, take a look at the information below:
The length of treatment in this facility usually lasts for 10 days. However, this can be shortened and prolonged depending on the recovery status of the client.
Therapies at Cherry Hill Rehab Center, New Jersey
The following types of modalities are offered in Cherry Hill Rehab:
Individual Therapy
Group Therapy
Family Therapy
For holistic therapies, take a look at the information below:
Acceptance and Commitment Therapy (ACT)
Art Therapy
Didactic Group Therapy
Mindfulness Therapy
Mindfulness-Based Cognitive Therapy
Solution Focused and Goal-Oriented Therapy
Aftercare treatment and therapy where clients can go with support meetings will also be provided to the clients after a course of treatment.
Cherry Hill Rehab Payment Options
Clients in Sunrise Detox, New Jersey, can pay on a daily basis or before the treatment. In addition, the rehab center accepts self-payment and health insurance. Some of the accredited health insurance companies are Amerihealth, Beacon, and Aetna.
Licenses and Accreditations
Sunrise Detox New Jersey is accredited by The Joint Commission and the Commission on Accreditation of Rehab Facilities. It is also a member of the National Association of Addiction Treatment Providers.
Cherry Hill Rehab Advantages and Amenities
To ensure that clients receive the care they require during detoxification, and the facility maintains a low patient-to-staff ratio. There is always someone there to help them when they are feeling off, require a particular item, or have inquiries regarding the detoxification program. To lessen withdrawal symptoms and assist the clients in safely detoxing, knowledgeable clinicians offer medical care around the clock. The admissions staff can handle doctor's notes and court- or employer-ordered papers.
Another key benefit of Sunrise Detox New Jersey is that it enables patients to detoxify in a respectable manner. Patients get to start their rehabilitation process in a healthy way in addition to a solid program and medical monitoring. In the event that a patient hasn't discovered an addiction recovery clinic on their own, Sunrise Detox continues to support their recovery and assists them in locating the best facility to continue their treatment.
Staff at the New Jersey Facility
The team in Sunrise Detox, New Jersey, is composed of medical doctors, psychologists, therapists, and other healthcare professionals.
Courtney Wash
Courtney Wash is the Medical Director of the rehab center. She is in charge of all medications being given to the clients, and she oversees the clinical staff. Aside from these, she also fosters staff growth and ensures that each patient receives cutting-edge care.
James Karwoski
James Karwoski is the Director of Nursing in the facility. He holds a board certification in mental health and psychiatric nursing. He has 34 years of experience in this industry. Mr. Karwoski oversees the medical detox center's on-site nurses and nursing support personnel, who are available around the clock to ensure that patients are kept safe while receiving treatment.
Priscilla Berardo
The team welcomed Priscilla Berardo as a counselor in 2016. Today, she is a supporter and provider of contemporary, evidence-based therapeutic modalities such as dialectical behavior therapy, CBT, solution-focused therapy, and 12-step programs in the rehab center.
Find Drug Rehabilitation Centers Near You Anywhere In the US
Addiction Resource team has compiled an extensive list of the top drug rehabilitation facilities around the country. Click on the state you are interested in, and you'll get a list of the best centers in the area, along with their levels of care, working hours, and contact information. Haven't found the rehab you need? Call the toll-free helpline below for professional assistance.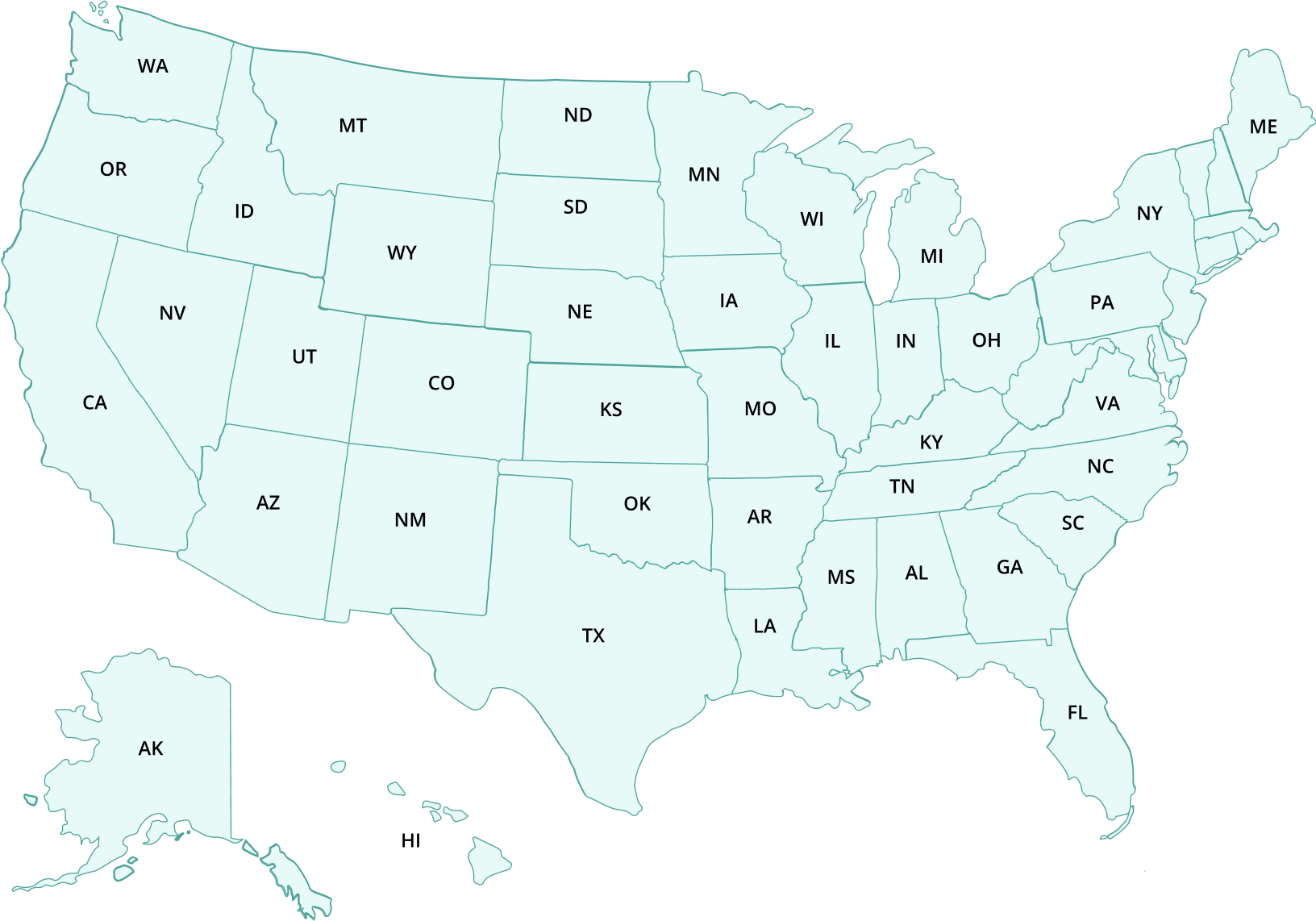 ---
Page Sources
Department of Human Services | Statistical Reports. (2020.). Retrieved October 24, 2022, from https://www.nj.gov/humanservices/dmhas/publications/statistical/
The White House. (2017.). whitehouse.gov. Retrieved from https://obamawhitehouse.archives.gov/