According to the Substance Abuse and Mental Health Services Administration (SAMHSA), in 2019, around 20.4 million individuals in the United States were reported to be using illicit drugs, and those who are reported to be at risk of this addiction are those 12 years old and above. Additionally, 71.7% of these individuals are also addicted to alcohol.
So the question is, can Vertava drug rehab in Texas or other states offer support to these struggling individuals in the United States?
Vertava Health Network: An Overview
This rehab network was founded in 2014 as a private, non-profit organization. Vertava Health is a comprehensive, empirically supported behavioral health treatment organization and is available in five states: Tennessee, Mississippi, Massachusetts, Texas, and Ohio. As patients visit the inpatient and outpatient treatment facilities, the goal is to assist them in achieving their health and recovery objectives. The facility provides virtual healthcare solutions for addiction and co-occurring mental health conditions in addition to these in-person treatment choices.
The staff in the facility offer a range of services that are individually tailored to fit the clients' needs on their paths to healing to make the recovery process easier. Moreover, clients will be given the resources they need to heal, including evidence-based therapy, medication management, and more. Generally, this facility is a provider of behavioral healthcare services with an emphasis on mental illness and substance use issues.
According to the various needs of patients, the facility specializes in the treatment of alcoholism, drug addiction, mental health disorders, medical assessments and treatment, mental health management, and spiritual education, ensuring improved clinical outcomes and healthy recovery for each person.
Find the best treatment options. Call our free and confidential helpline
Housing and Food at Vertava Health of Ohio
This drug rehab in Ohio can provide experience and outdoor-based programs due to its lovely locations next to Atwood Lake and amidst rolling hills. When the weather is suitable, clients can go trekking, fishing, and enjoying water sports. The house has a big yet cozy atmosphere, and it has breathtaking views of the sun setting over the hills. Overall, the campus looks like a manor. Inside the campus, there are small rooms, day rooms, and art rooms. When it comes to the bedrooms, the rooms are semi-private, and in each room, there are two queen size beds, a bathroom, and a study table.
For the food, the meals are prepared by a nutritionist and are served three times a day with snacks in between. For previous clients, being in Vertava Health of Ohio is like being in a recollection center.
Treatment Options
The following levels of care are offered at Vertava Health of Texas:
Partial Hospitalization Program
For evidence-based treatments at this rehab network, take a look at the information below:
Drug Addiction

Prescription Drugs Addiction

Co-Occurring Disorders
Clients in Vertava Health of Texas can undergo either short-term or long-term treatment. This period will depend on the assessment result of the client prior to admission.
Therapies at Vertava Health of Texas
The following types of modalities are offered in Vertava Health of Texas:
Individual Therapy
Group Therapy
Family Therapy
For holistic therapies and experiential therapies, take a look at the information below:
Animal-Assisted Therapy
Trauma Therapy
After a course of treatment and therapy, clients will receive a unique relapse prevention plan to ensure a successful recovery.
Vertava Health Massachusetts Payment Options
Self-payment and insurance are accepted in Vervata rehab facilities. Some of the accredited health insurance companies are Ambetter Rehab, Anthem, Beacon Health, BlueCross BlueShield, EAP, Magellan, Medical Mutual of Ohio, Prime Health, Tufts, and UPMC.
Licenses and Accreditations
Vertava Health Massachusetts is licensed and accredited by The Joint Commission and the American Society of Addiction Medicine. It is also a member of the National Association of Addiction Treatment Providers and the National Association of Behavioral Healthcare.
Vertava Health Massachusetts Advantages and Amenities
Vertava Health Massachusetts has a huge pool that clients can use to relax and exercise. For the advantages, one of the best reasons why individuals with SUD must choose this rehab center is because it treats most of the drugs of abuse. The treatments will depend on the substance that has been used by the clients.
Staff at Vertava Health Rehab Network
The team in this facility is composed of experts such as medical doctors, therapists, nurses, and other healthcare professionals.
Matt Morgan
Matt Morgan is the Chief Executive Officer of the facility, and his role is to oversee a group of people with the sole aim of providing patients with the best care possible. He has worked as a healthcare executive for more than 20 years and joined the team in 2019. Matt has a long career developing successful businesses via his love for learning, technological innovation, and fostering cultural distinctiveness. He has led integrated healthcare delivery system leadership as well as home health, hospice, and other healthcare industry segments.
Awstin Gregg
Awstin Gregg joined Vertava Health in 2021 and currently holds the position of Senior Vice President of Division 2, which also involves national oversight of the facility's virtual care division. In order for each person to have their best future, he concentrates on the combination of important factors that spur innovation, high-quality results, and service lines capable of meeting their specific demands.
Tom Viscelli
Tom Viscelli, Vertava Health's chief development officer, leads the facility's initiatives to speed up growth through strategic developments by enhancing market density and integration. He is a loyal supporter of Vertava Health's mission to provide behavioral and substance use disorder treatment to everyone who needs it, assisting people in living their best lives.
Find Drug Rehabilitation Centers Near You Anywhere In the US
Addiction Resource team has compiled an extensive list of the top drug rehabilitation facilities around the country. Click on the state you are interested in, and you'll get a list of the best centers in the area, along with their levels of care, working hours, and contact information. Haven't found the rehab you need? Call the toll-free helpline below for professional assistance.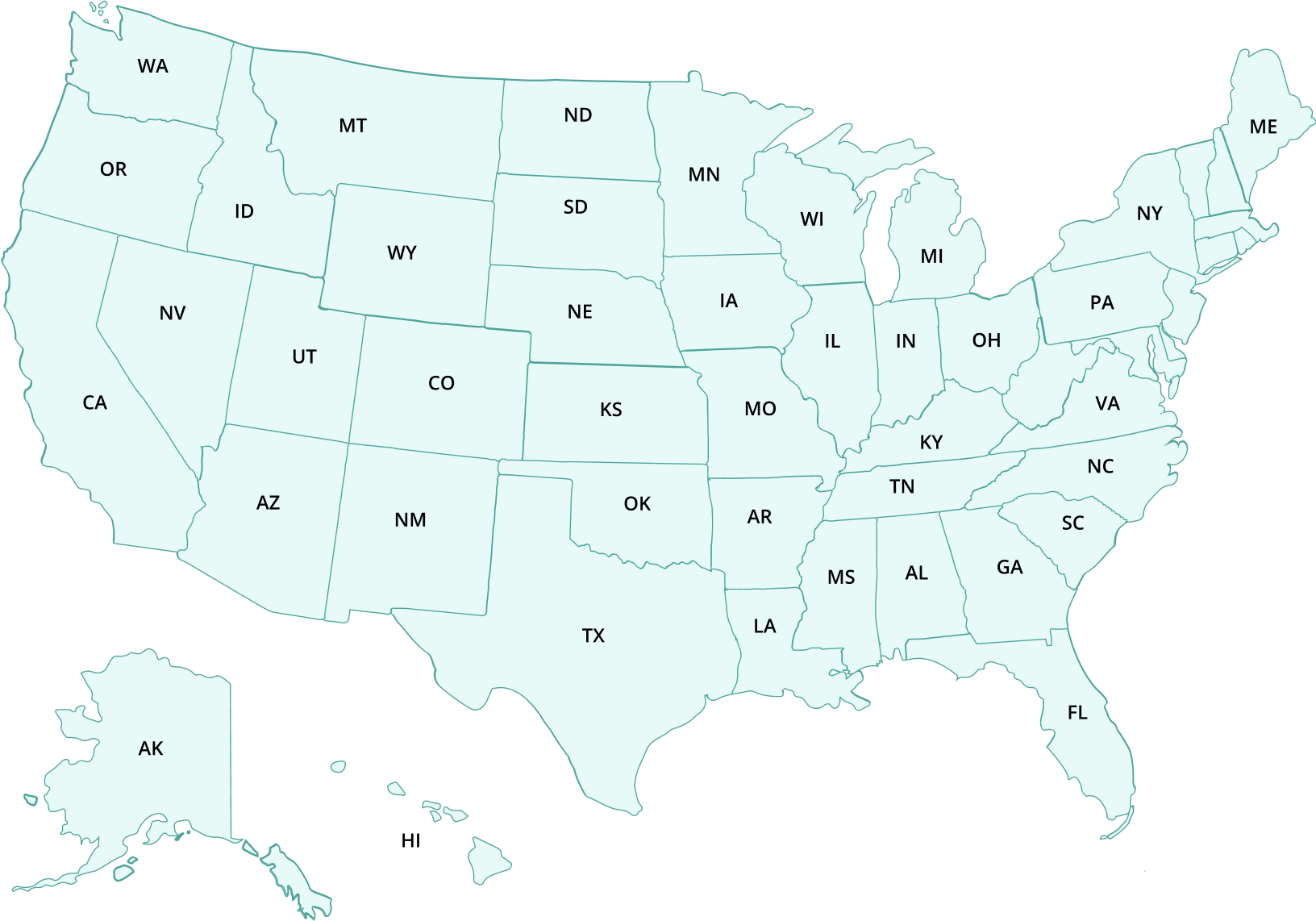 ---
Page Sources
Key Substance Use and Mental Health Indicators in the United States: Results from the 2019 National Survey on Drug Use and Health. (2019.). Retrieved https://www.samhsa.gov/data/sites/default/files/reports/rpt29393/2019NSDUHFFRPDFWHTML/2019NSDUHFFR090120.htm