In Tennessee, it was reported that around 80% of crimes were associated with drug addiction. Additionally, the rate of illicit drug use in this state is about 14.5%, which is highly comparable to the national rate of 14.7%. In another report from the National Surveys on Drug Use, around 325,000 Tennessee residents need addiction treatment but are not able to receive it. The question is, can Magnolia Ranch Recovery, a Tennessee rehab center, offer support to these struggling individuals?
Magnolia Ranch Recovery: An Overview
Magnolia Ranch Recovery was founded in 2017, and it is one of the private, non-profit Tennessee Treatment Addiction Centers. It has excelled in the area of case management, which uses tried-and-true techniques such as life counseling, professional assistance, career coaching, employer case management, union case management, legal case management, and employee advocacy. Its practical, goal-setting approach aids residents in creating a strategy for moving forward with their lives following treatment while preserving their recovery foundation.
The goal of this rehab in Tennessee is to offer specialized care that is caring, supportive, and focused on the needs of each patient. The staff believes it is essential to address a client's fundamental issues to promote their bodily, psychological, and spiritual healing. Thus, they work to inculcate the skills required to maintain long-term recovery for the rest of one's life.
In this drug rehab, clients must undergo an initial evaluation to find the best treatment strategy for them. Then, the client's unique needs are taken into consideration when creating highly personalized treatment regimens. Clients receive treatment seven days a week while enrolled in the residential program, including six hours of therapy on the weekends.
Find the best treatment options. Call our free and confidential helpline
Housing and Food at Magnolia Alcohol Rehab Tennessee
Although Magnolia Ranch has several campuses, its premier residential program is found in Taft, Tennessee's picturesque countryside. The institution, which is 7,00 square feet in size and located on 106 acres, can house 15 inmates at once. It is simple to maintain both privacy and a close-knit peer group in an intimate setting.
On the property, clients enjoy roomy bedrooms, welcoming communal areas, and a wraparound porch with a porch swing. There are private and semi-private rooms. For the former, there is one single bed and a private bathroom. For the latter, there are one to two single beds in each room and one bathroom as well. Moreover, the living room is simple but spacious enough to accommodate all the clients.
The dining area in this rehab Tennessee is spacious, and the meals are served and prepared by a dietitian to ensure that the clients get proper nutrition while recovering.
Magnolia Ranch Treatment Options
The following levels of care are offered in this rehab in Tennessee:
For medication-assisted treatments, take a look at the information below:
Drug Addiction
Dual Diagnosis

Anger
Anxiety
Depression
Post Traumatic Stress Disorder
The length of treatment in Magnolia Rehab in Tennessee is usually 28 days, but this period can be extended up to 25 days, depending on the health condition of the client.
Therapies at Magnolia Alcohol Rehab Tennessee
The following types of modalities are offered in this rehab center:
Individual Therapy
Group Therapy
Family Therapy
For holistic and experiential therapies, take a look at the information below:
Acceptance and Commitment Therapy (ACT)
Art Therapy
Equine Therapy
Life Skills
Meditation & Mindfulness
Reiki
Yoga
After a course of treatment and therapy, clients in this Tennessee Rehab will be given a unique relapse prevention plan to ensure a successful recovery.
Magnolia Alcohol Rehab Tennessee Payment Options
The cost of treatment in this center ranges from $20,000-$25,000. Clients can use self-payment or insurance. Some of the accredited health insurance companies are Ambetter, Cigna, TriHealth, Magellan Health, Humana, and First Health.
Licenses and Accreditations
Magnolia alcohol rehab Tennessee is accredited by The Joint Commission and licensed by the Tennessee Department of Mental Health & Substance Abuse Services.
Magnolia Ranch Recovery Advantages and Amenities
One of the advantages of this rehab in Tennessee is that, after passing a particular stage of the recovery process, it permits smartphone use and offers PCs for clients. Additionally, clients with dietary restrictions and allergies can be accommodated. Another advantage is that this rehab in Tennessee has a mobile application where clients can share their thoughts with the community.
Generally, there are not many amenities in the center. What the center focuses on are its services, and one of these is the daily routine. Group-led meditation, a life skill that has been shown to help with anxiety relief and significantly enhance one's individual recovery path, is held in this center after the morning walk. After that, the residents eat breakfast before going to a 9 a.m. team that sets goals. Residents will gather here to declare their plans for the day as a group.
Residents will receive 56 hours of clinical therapy per week. This also includes 6 hours of weekend counseling. The timetable at Magnolia Alcohol Rehab Tennessee is meticulously planned out to foster and establish a path to recovery. The facility's licensed therapists lead small groups every morning beginning at 9:30 a.m. The residents participate in daily teachings in each micro-group, which provides an intimate and secure environment for each person's inner awakening. At Magnolia Ranch, we take pride in catering to each of these small, like-minded groups of people. In this manner, the residents associated with each group can exchange experiences and ultimately develop together.
Staff at Magnolia Ranch
The staff in this rehab center is composed of medical doctors, nurses, therapists, and other healthcare professionals.
Vytautas Pukis
Dr. Pukis is generally an internist. He is certified by the American Board of Internal Medicine and is a member of the American College of Physicians, Alabama Chapter, and the American Medical Association. In the rehab center, he is responsible for providing the proper medications that should be used by the clients battling drug and alcohol addiction.
Sofia Harshfield
Dr. Mihaela Sofia Harshfield is a healthcare provider, and her specialties include Family Medicine and Nurse Practitioner. In the rehab center, she is responsible for keeping and updating records of the clients. She also examines patients and creates treatment plans for them.
Frank Evans
Dr. Evans is a clinical psychologist. He specializes in the treatment of mental health issues and aids sufferers in adjusting to their ailments. Dr. Evans analyzes and treats patients using a number of techniques, most frequently psychotherapy or talk therapy. Patients continually seek treatment from Dr. Evans because they have been depressed, anxious, stressed, or angry for a long time and need it.
Find Drug Rehabilitation Centers Near You Anywhere In the US
Addiction Resource team has compiled an extensive list of the top drug rehabilitation facilities around the country. Click on the state you are interested in, and you'll get a list of the best centers in the area, along with their levels of care, working hours, and contact information. Haven't found the rehab you need? Call the toll-free helpline below for professional assistance.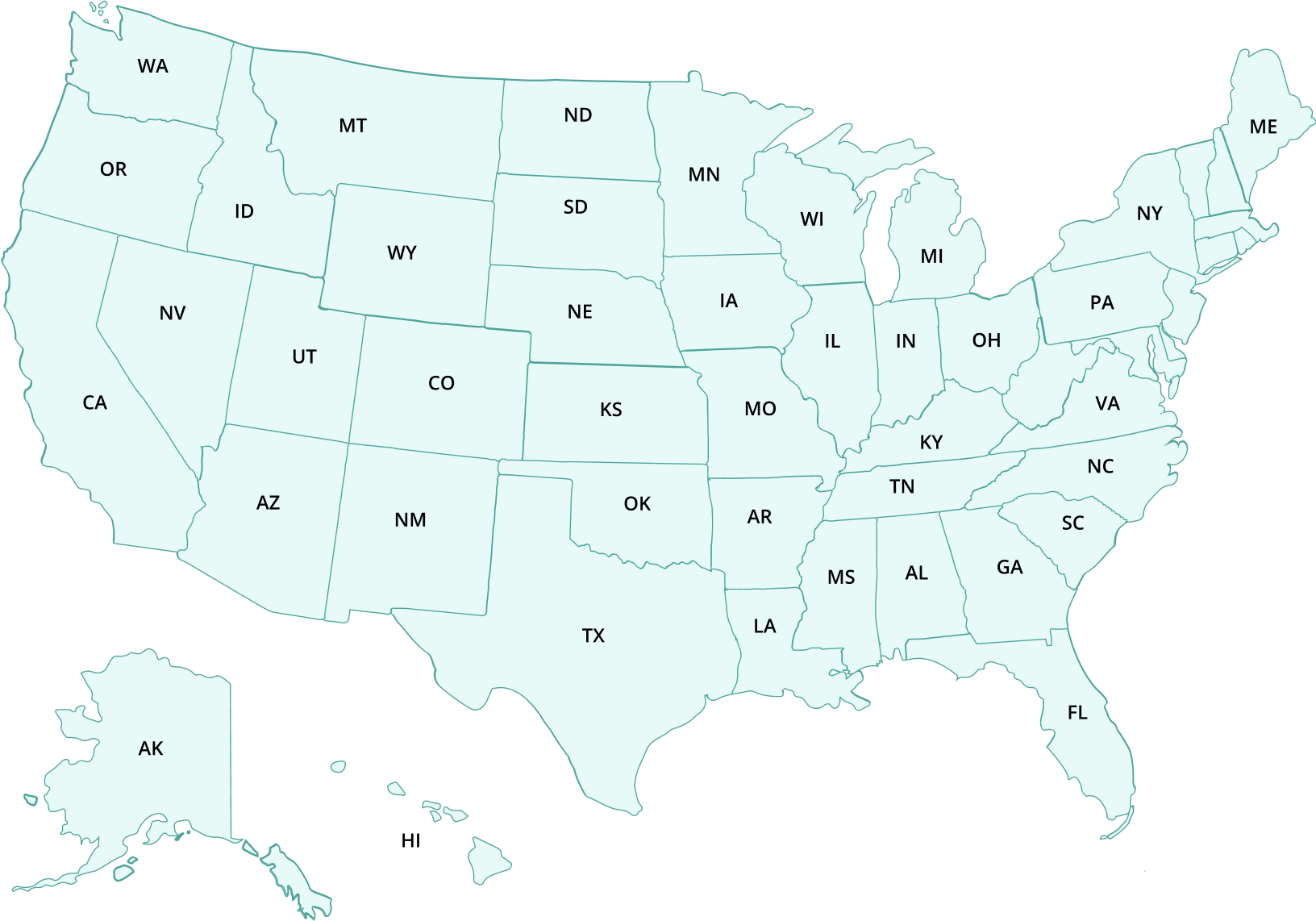 ---
Page Sources
2017-2018 National Survey on Drug Use and Health: Model-Based Prevalence Estimates (50 States and the District of Columbia) | CBHSQ Data. (n.d.). Retrieved from https://www.samhsa.gov/data/report/2017-2018-nsduh-state-prevalence-estimates
Drugs. (n.d.). Retrieved from https://www.tn.gov/tbi/crime-issues/crime-issues/drugs.html
National Survey on Drug Use and Health | CBHSQ Data. (n.d.). Retrieved October 24, 2022, from https://www.samhsa.gov/data/data-we-collect/nsduh-national-survey-drug-use-and-health