How many types of drugs are there?
There are different ways to categorize drugs. One of the ways to classify drugs is how you take it. Another way describes how they affect the central nervous system. Narcotics, depressants, stimulants, steroids and hallucinogens are the main types of drugs. Also, the abuse factor determines scheduling and law regulations: five groups of scheduled drugs exist.
How many ways of administration are there?
People can be very creative when it comes to taking drugs. One can smoke, inject, snort or take drugs orally. You can take many drugs in more than one way. For example, you can shoot, snort or smoke heroin. Sometimes, you can apply drugs directly to the skin or through the rectum. Any way of administration can lead to addiction.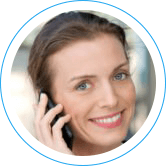 Hope Without Commitment
Find the best treatment options.Call our free and confidential helpline
Treatment Is Fully Covered by Insurance In Most Cases
How do People Take Drugs?
We all are addicts. The spectrum of addictions spreads between various socially acceptable. dependencies and some well known illicit drugs. When it comes to drugs, there are different types of substances. Whatever category they fall in, drugs, including prescription drugs, can lead to tolerance and addiction. This often comes with terrible withdrawal symptoms.
One of the classifications of drugs is the route of administration. However, there is no clear division because you can take many drugs can in more than one way. They can snort, inject or smoke them.
Smoking is a popular way to take drugs. It leads to a quick high, but it can cause a lot of health problems, such as lung infections and mouth cancer. It's not only marijuana or tobacco that you can smoke. You can also do it with heroin and crack, and more. Another form of smoking is inhaling (opium, for example). They can be even more than dangerous as the smoke goes directly into the lungs of the user and causes damages to the body.
Injecting, or shooting, drugs is also very popular. We mainly associate heroin with injections, but there are plenty of drugs that you can use this way. People can even inject the gel from Fentanyl patches. The reason why many users abuse substances this way is because you can feel the effect of the drug only seconds after intake. Due to the quick result, a lot of people become addicts to their drugs of choice. Either injecting directly into the skin, the veins or the muscles, injecting drugs is one of the most dangerous ways to take drugs. It can lead to arterial damages, infections, blood clots, and many more health problems. Also, used needles put the user at a high risk for HIV and hepatitis.
Snorting drugs is also desirable to drug users. Heroin, cocaine, tobacco and many other drugs. You can feel the effect up to 15 minutes after intake. Snorting can damage the nostrils and the nasal cavity. Also, like shooting and exchanging used needles, using one note by more than one, for instance, can lead to diseases, such as hepatitis and HIV.
Taking drugs orally in the form of pills, etc., is another famous route of administration. You can swallow alcohol, LSD, mushrooms and much more. Swallowing is actually safer than any other way of taking drugs because the drugs slowly goes through the stomach, and also the human body has the great ability to clear itself. A person can vomit in case something is too much.
Another way of administration is through the rectum, which is dangerous as this area of the human body is very sensitive. Although not very popular, there are many cases of taking drugs like ecstasy this way. When it comes to prescription drugs, however, rectal administration is useful for patients who cannot swallow due to a health condition.
You can also apply drugs to the skin. Nicotine and Fentanyl patches are an example.
No matter what way of administration people choose, drugs affect their central nervous system and can lead to tolerance and addiction.
Which Drugs Affect the Central Nervous System
Another popular classification of different types of drugs, used mainly within medical settings and rehab facilities, is the way the drug affects the central nervous system.
What are Other Drugs People Abuse?
There are many drugs that are highly addictive but that are more or less socially acceptable.
Alcohol: Although alcohol can be found everywhere. This is one of the most dangerous and addictive drugs, whose withdrawal can be lethal. Alcohol, as mentioned above, can make a person talkative, energetic and even aggressive at first. In high doses, it's a potent depressant that can lead to coma. Binge and solitary drinking are some of the significant problems in our society. In addition, drink-driving is the primary cause of many traffic accidents. Alcohol addiction is painful, and many alcoholics consume mouthwash to satisfy their addiction.
Tobacco: Another legal drug whose consequences are worse than the "scary" heroin addiction is tobacco. Many people around the world become addicts due to the addictive nicotine. You can find it in different tobacco products. In addition, smoking is dangerous due to all the other toxic chemicals in these products. Interestingly enough, studies show, as mentioned above, that using the same drug but administering it in different ways can help people change their habits. For example, they use nicotine patches to treat nicotine addiction. The drug goes into the body slower when compared to smoking. Administering tobacco in any way (not only smoking) is dangerous. E-cigarettes are a new method to make people quit, but they are still addictive.
Anabolic Steroids: Steroids like Anadrol (Oxymetholone) are very popular among athletes that use them to improve their performance. Many gym addicts also use steroids. However, they have many adverse effects on the body. Changes in voice and baldness are some of them.
Prescription Drugs: Widely used like alcohol and tobacco, prescription drugs are becoming the new epidemics. Many drugs are beneficial for people who suffer from insomnia, anxiety, chronic pain or some mental conditions. However, many individuals become addicts to different prescription drugs. Also, recently many users abuse prescription drugs, such as Klonopin, Codeine, and Demerol, due to their recreational properties. Doctor shopping is becoming a common phenomenon among addicts.
There are different types of drugs and some, such as alcohol, can be stimulants and depressants at the same time. However, the Controlled Substances Act regulates five classes of the drugs described above. These are:
Narcotics
Depressants
Stimulants
Steroids
Hallucinogens
What are Drug Scheduling and Law Regulations
Another way to divide drugs into categories is according to their addictive properties. In the U.S. there are five groups of scheduled drugs.
Schedule 1 drugs are the ones with a high potential for abuse and no medical use. Heroin and LSD fall here. Interestingly enough, cannabis is a Scheduled 1 drug despite its medical uses.
Schedule 2 drugs are drugs with high abuse potential but with some therapeutic properties. They use Methadone, for example, although being very addictive, as a substitution in the treatment of opioid addiction.
Schedule 3 are drugs with lower potential for abuse and not very high dependency risk. Steroids and ketamine are some of the drugs in this category.
Schedule 4 are drugs that they believe to have limited potential for abuse. Also, people use them a lot in medical settings. Benzos, for example, are in this category.
Schedule 5 drugs are all the drugs that can cause only "minor" problems. They use Lyrica (Pregabalin) to treat anxiety and epilepsy, is an example.
One can argue if cannabis is so much more harmful than Klonopin, according to the group drugs are in. However, different penalties apply to using or selling drugs. In case you notice illegal distribution of drugs, contact the local authorities. In the event of any signs of addiction in your loved ones, seek immediate help.