According to the Substance Abuse and Mental Health Services Administration, the rate of illicit drug use in Fort Worth, Texas, is around 13.2%. This is comparable to the prevalence rate in the United States, which is about 14.7%. Additionally, those who are most at risk of this illicit drug use are individuals 12 years old and above.
Since this age group is more related to teens, will it be safe to say that a Texas residential treatment center like Clearfork Rehab helps these individuals, especially teens?
Clearfork Academy: An Overview
Clearfork Academy is a ranch-style campus that serves the rehabilitation needs of adolescent boys and girls ages 13 to 17. Founded in 2016, this private, non-profit facility provides substance abuse treatment to these individuals as well as mental health management due to drug and alcohol addiction. The healthcare professionals at Clearfork Academy follow a Christian-based rehab treatment approach to help these teens as they struggle with the physical, mental, social, and spiritual effects of drug addiction and dependency. In Clearfork Fort Worth, TX, supportive treatments and therapies, and all of these are evidence-based.
Typically, the treatment at Clearfork Academy lasts for 90 days. Aftercare treatment may be continued for up to a year, and during the period clients are enrolled, the values of honor, unity, sacrifice, transparency, legacy, excellence and fun are ensured.
Find the best treatment options. Call our free and confidential helpline
Housing and Food at Clearfork Rehab
The residential campus at Clearfork Rehab Center in Texas sits on over 80 acres of land. It consists of 3 main houses. Each house is well maintained and very convenient for teens. The Base Camp has eight beds, and it serves as the dorm for nurses. On this base campus, all the therapies are being done. On the other hand, the Ridgeline House is the campus where the primary treatments are done. It hosts most of the boys enrolled in residential treatment. Lastly, the Summit House is the place where students get to have their personal study space to learn academically. It also hosts all the daily activities, counseling offices, admission offices, kitchen area, and unity rooms. 
In each room, there are three beds. Some rooms have three single beds while others have one bunk bed and one single bed. When it comes to the meals, a dietitian prepares and serves the meal to sustain the physical health of teen clients.
Clearfork Academy Treatment Options
At Clearfork Rehab Center Texas, the following levels of care are offered:
For specific treatments, take a look at the information below:
All these treatments are offered to clients enrolled in either short-term or long-term residential. The length of treatment will usually depend on the severity of their health condition and addiction.
Therapies at Clearfork Fort Worth, TX
When it comes to the therapies, the following types of modalities are offered:
Individual Therapy
Group Therapy
Family Therapy
For other therapies at Clearfork Fort Worth, TX, take a look at the information below:
Acceptance and Commitment Therapy (ACT)
Art Therapy
Gestalt Therapy
Mindfulness-Based Cognitive Therapy (MBCT)
When providing these therapies, healthcare professionals in the facility ensure that a holistic-based approach is followed to help teen clients understand their condition at the same time while enjoying recovery.
Clearfork Rehab Payment Options
Cash or self-payment and private health insurance are accepted in this facility. Some of the health insurance companies covered are BlueCross BlueShield, Magellan, Aetna, Cigna, Tricare, Value Options, Humana, and MultiPlan.
Licenses and Accreditations
Clearfork Rehab Center, Texas, is accredited by The Joint Commission.
Clearfork Rehab Advantages and Amenities
The best thing about this facility is that it is a specific campus for teens. Generally, there are no other age groups in this center. Thus, the focus is on the wellness of teenagers struggling with drug addiction and alcohol abuse. When it comes to amenities, teens can enjoy the mountain trail and track as it is best for hiking, biking, and even therapeutic walks. Additionally, there is a swimming pool, outdoor fireplace, and outdoor kitchen on the campus. 
Lastly, there is a fitness course or challenge course at Clearfork rehab. Generally, this course is made with 7 ropes that are used to challenge the mental, physical, and social health of teenagers. They encourage getting rid of fears and applying tactics to overcome these ropes, usually referred to as "struggles of life."
Another advantage of this facility is that it offers payment plans for parents without insurance who cannot afford to pay for the treatment in full. When looking for a rehab center, this advantage should always be considered because this is one of the ways a client will know the determination and dedication of a facility to improve the lives of those battling drug addiction and alcohol abuse.
Staff at the Facility
The team at Clarkford Rehab consists of medical doctors, psychologists, nurses, and other healthcare professionals. 
Austin Davis, LPC-S
Austin Davis is the CEO and founder of the facility. He is a native of Saginaw and Eagle Mountain, graduated with a Master of Arts in Counseling from The Church of God Theological Seminary and a Bachelor of Science in Pastoral Ministry from Lee University in Cleveland, Tennessee. He afterward went on to obtain his Texas license as a professional counselor-supervisor.
Clearfork Fort Worth, TX, a residential facility concentrating on mental health and substance misuse, has long been Austin's interest. Working with "tough" customers who stretch his heart and clinical skill set brings him delight and fulfillment. Every resident who graduates from Clearfork Academy should be one step closer to the design they have built, in his hope and ambition.
Chalee Rivers
The executive director of the Ft. Worth campus and the director of nursing for both campuses are Chalee Rivers, BSN, RN. Cleburn and Worth. She has 17 years of experience working in the medical profession in a variety of positions, including registered nurse, licensed vocational nurse, and nursing assistant. She has worked as an RN for the past nine years, focusing heavily on leadership, standardization, interventions, and producing high-quality results in the fields of mental health and substance abuse. Chalee is thrilled that God opened the door to a new path with Clearfork Academy because she is enthusiastic about enhancing the lives of patients and families who have been affected by substance use and mental illness.
Jeff King
Jeff King is the Director of Clinical Services of Clearfork Fort Worth, TX. He is a native of Texas, Fort Worth. He earned a master's degree in biblical counseling from Dallas Theological Seminary, and he constantly seeks to advance his knowledge through work experience, continuing study, and perhaps pursuing a clinical psychology doctorate. As he marks 15 years of sobriety in March of this year, the mission of Clearfork holds special meaning for him. He thinks that the only way to bring about real transformation and truly guide young men to a new legacy is through a strong therapeutic approach that is sustained and grounded in Biblical truth.
Find Drug Rehabilitation Centers Near You Anywhere In the US
Addiction Resource team has compiled an extensive list of the top drug rehabilitation facilities around the country. Click on the state you are interested in, and you'll get a list of the best centers in the area, along with their levels of care, working hours, and contact information. Haven't found the rehab you need? Call the toll-free helpline below for professional assistance.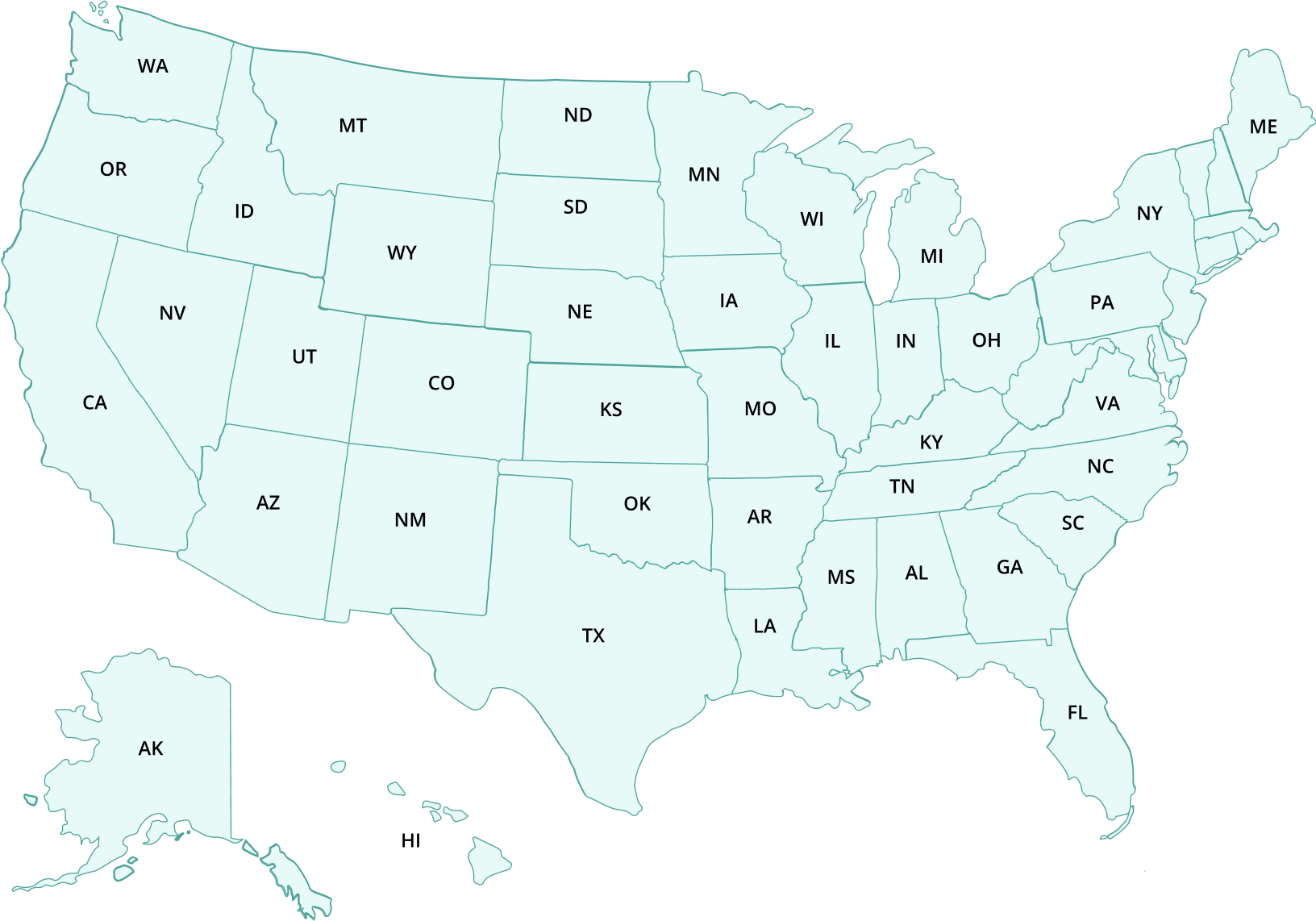 ---
Page Sources
Dallas-Fort Worth-Arlington, TX | CBHSQ Data. (2011.). Retrieved from https://www.samhsa.gov/data/report/dallas-fort-worth-arlington-tx