Serenity Lane Drug and Alcohol Treatment, Coburg, Oregon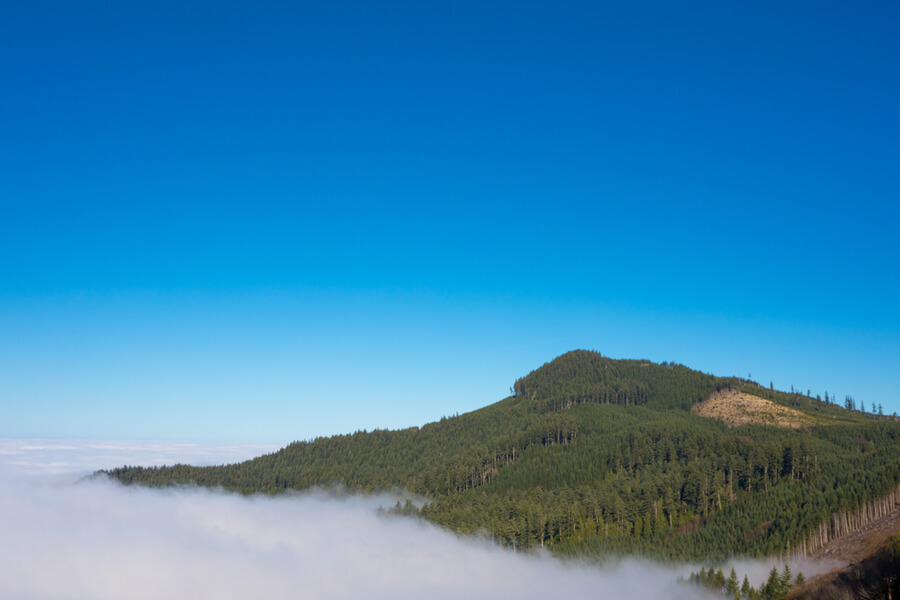 Overview of Serenity Lane
Serenity Lane Drug and Alcohol Treatment Center is a private, non-profit treatment center for drug and alcohol addiction and other substance abuse problems. Situated near the Coburg Hills in the small and peaceful city of Coburg, this treatment center offers many different programs for adults aged 18 and above. These include inpatient, residential and outpatient programs. The usual duration of a residential program is 28 days which can be extended if required. The center also offers a year long program for continued support and long term treatment. Serenity Lane has vast experience in the field of addiction treatment as they have been providing services since 1973. Apart from the residential treatment at Coburg, the center also has outpatient clinics at eight other locations in the country. The staff at Serenity Lane comprises of physicians, psychiatrists, counselors, registered nurses and mental health professionals. The staff creates specialized treatment plans for each patient according to their individual case and scenario. Most of the counselors on the facility are themselves recovering from some addiction. Thus, they are better able to communicate and engage with patients and lead them towards an addiction-free and healthy life. Serenity Lane's mission is to provide hope to patients and lead them on the path to recovery.
Housing and Food at Serenity Lane
Serenity Lane Drug and Alcohol Treatment center is situated near the beautiful Coburg Hills. It is built as a modern facility on a vast area of land. As soon as clients enter the premises, they are greeted by a beautiful lake, green lawns and a breathtaking landscape surrounding the building. The inner decor of the facility gives a warm and home-like feel. The residential patients stay in shared rooms segregated on the basis of gender. The rooms are furnished with all basic amenities such as a desk, dressers and closets. Bathrooms are also shared. All rooms and living rooms are decorated in earthy and wooden tones. Indoor and outdoor activities for patients are encouraged. Outdoor group sessions are carried out which facilitate the healing process. The beautiful outlook of the facility along with its closeness to nature provides a peaceful and serene environment to patients. This makes the transition to a healthier and addiction-free life much easier for them.
Serenity Lane consists of a dining hall in the main building where meals are served. A team of on-site chefs prepare meals and serve them thrice a day. Menus are changed every week. Special requirements and dietary restrictions of patients are also kept under consideration.
Treatment Options
The different treatment options available at Serenity Lane are:
Family Program
Young Adult's Programs (ages 18 to 24)
Healthcare Professionals Program
Counselor Training Program
Employer Services
Patient Monitoring Program
Residential Treatment
Medically Supported Withdrawal (Detox)
Outpatient Treatment
Recovery Support
EXSL (Extended Stay Program)
Addiction Free Chronic Pain Management
DUII Services
Buprenorphine for Opiate Dependence and Withdrawal
Following substances' abuse is treated at Serenity Lane:
Alcohol
Benzodiazepines
Oxycontin
Percocet
Morphine
Vicodin
Heroin
Opioids
Therapies at Serenity Lane
Serenity Lane provides the following therapies to its clients:
Individual Therapy
Group Therapy
Family Therapy
Counseling
Relapse Prevention
Payment Options at Serenity Lane
The inpatient treatment at Serenity Lane costs around $12,000 to $50,000 depending on the individualized treatment devised for a particular patient. Outpatient treatment starts from $4,500. Most of these treatment costs are covered by different insurance plans. Once a treatment program has been finalized, the staff at Serenity Lane works together with clients to find the best insurance coverage. The facility accepts insurance options from the following companies:
BlueCross BlueShield
PacificSource Health Plans
UMR
Moda Health
Coventry Health Care
UnitedHealthcare
First Health Network
Providence Health & Services
Beacon health options
First Choice Health
LifeWise
MHN – A Health Net Company
Oregon Health Plan
Licenses and Accreditations
Serenity Lane has the following accreditations and licenses:
CARF – Aspire to Excellence
Why Serenity Lane
Serenity Lane Drug and Alcohol Treatment Center in Coburg is a private treatment center that provides services for drug and alcohol addiction, substance abuse, depression, mental health issues and other co-occurring disorders. The center's motto is: There is hope. This is what they have been successfully providing to patients and families since 1973. The inpatient, residential and outpatient programs at Serenity Lane offer hope and care to patients to help them in achieving complete and lasting recovery. The team at Serenity Lane comprises of highly qualified physicians, nurses and psychiatrists that work diligently to provide healing services to clients. With eight outpatient centers at different locations and one dedicated center for inpatient and residential programs, Serenity Lane has a high success rate of healing and recovery. One of the distinguishing factors of this treatment center is their long term treatment plan that offers support and recovery for a complete year.
Staff at Serenity Lane
Mike Dyer
President and CEO
Mike Dyer has a degree in Accounting from the University of Oregon. He had administrative and corporate controller experience at various leading firms before becoming a board member at Serenity Lane where he served for 15 years. After that, he became Vice President finance/administration. In 2013, he was appointed as President and CEO Serenity Lane.
Eric Geisler M.D.
Director of Medical Services
Eric Geisler has been serving as Director of Medical Services at Serenity Lane since 2016. He has a medical degree from Ohio Medical University with postgraduate training at Grant Hospital in Columbus Ohio. He serves as an affiliate professor at Oregon Health Services University at the department of Family Practice. He also teaches psychiatry resident doctors from Good Samaritan System at Serenity Lane. He is board certified by the American Board Of Addiction Medicine (ABAM).
Lindsay Maghan F.N.P.
Nurse Practitioner
Lindsay Magham has a Master's Degree in Family Practice from Oregon Health Sciences University. She joined Serenity Lane as a nurse practitioner in 2015. Her responsibilities include caring for patients in detox and residential treatment programs. She has vast experience working in public health, psychiatric care and addiction patients.
Find the best treatment options. Call our free and confidential helpline
Disclaimer: Third-party reviewers provide all the reviews including photos, links, and phone numbers of facilities on a voluntary basis. AddictionResource.com is not affiliated with any of the centers and cannot take responsibility for the services provided as well as guarantee the effectiveness of treatment. In case you come across some incorrect information provided on our website please be sure to let us know using the contact us page.
91150 Coburg Industrial Way
Coburg, OR, 97408
Free & Confidential 24/7 Treatment Hotline. Call Now:
Calls to our general hotline may be answered by private treatment providers.