Hawaii Drug Control Update shows that around 8.76% of Hawaii residents use illicit drugs. This rate is comparable to the national average, which is 8.82%. Additionally, stimulants and marijuana are the most abused substances in this state. In 2012, the drug treatment rate for stimulants and marijuana was 48% and 38%, respectively.
With these statistics, will Ohana Hawaii Rehab provide support and help to these individuals struggling with substance use disorder?
Ohana Hawaii: An Overview
This rehab in Hawaii was founded in 2020 during the time of the pandemic. It is a private, for-profit organization with the newest and only world-class PHP, IOP, and separate sober living recovery house for the treatment of substance misuse. To provide treatment for people in a post-pandemic society, the staff is carefully screened from programs around the country and on the Hawaiian islands before developing programs.
The Ohana Retreat Kona, Hawaii, was established to fill in any gaps in the continuum of care for substance use disorders. This luxury rehab facility helps clients build strong relationships and healthy coping skills so they can return to life safely through a variety of programs like intense outpatient, partial hospitalization, sober living, and more. The facility's programs are created to support healing while allowing clients to continue working or attending school part-time while in recovery.
The facility's mission is to be dedicated to providing service quality, trauma-informed care, employee growth, the ethical and equitable treatment of all, skills for sustaining long-term sobriety, compassion, and cutting-edge therapy approaches. In a secure and therapeutic setting that prevents recurrent recurrence, patients address attachment traumas, find long-term healing, study spirituality, and take part in activities across the island.
Find the best treatment options. Call our free and confidential helpline
Housing and Food at Ohana Retreat Kona, Hawaii
This facility is situated in the center of Kailua-Kona on the stunning Big Island of Hawaii. Every room in this building boasts breathtaking ocean views and is flooded with natural light. A tropical fruit orchard and 5 acres of lovely land make up its setting. To ensure seclusion, the facility has an automatic gate and a privacy fence around the property. Each private room includes a terrace with a sliding glass door leading to the pool deck.
Generally, this rehab in Hawaii is a resort-styled facility. When clients enter, they are welcomed by a bright, spotlessly clean environment that is conducive to calm and tranquility as they start their healing process. Apart from the private rooms, there are also shared rooms in the sober living facility. There is a spacious balcony, living room, and kitchen as well. For the food, the clients are free to make their own meals.
Treatment Options
The following levels of care are offered in this Hawaii Rehab:
Partial Hospitalization Program
For the specific treatments in this rehab in Hawaii, take a look at the information below:
Dual Diagnosis

Anxiety Disorders
Depression
Bipolar
Codependency
Trauma
PTSD
In Ohana Retreat Kona, Hawaii, staff only work with clients who have completed a successful detox from all drugs or alcohol or who have at least three days since their last usage. Clients commit to attending meetings for many hours each day, five days a week, during the 30- to 120-day programs.
Therapies at Ohana Hawaii
The following types of modalities are offered in this rehab center:
Individual Therapy
Group Therapy
Family Therapy
All of these follow an evidence-based approach. For the other holistic therapies, take a look at the information below:
Ecopsychology
Yoga
Meditation and Mindfulness
Art Therapy
Massage Therapy
Sound Healing
After a course of treatment and therapy, both clients in both residential treatment and outpatient programs will receive a unique relapse prevention plan to ensure a successful recovery.
Ohana Hawaii Payment Options
This rehab facility accepts self-payment and insurance. Some of the health insurance companies accredited are Aetna, Beacon, and Cigna.
Licenses and Accreditations
Ohana Retreat Kona, Hawaii, is licensed and accredited by The Joint Commission and The American Society of Addiction Medicine. Ohana Retreat Kona, Hawaii, is also a member of The National Association of Addiction Treatment Providers.
Ohana Hawaii Advantages and Amenities
At Kaloko Gardens, clients can see how important it is for them to connect with nature on their journey to recovery. With a wrap-around deck with plenty of outdoor activities, an outdoor shower among lemon trees, a rain-fed pool, an outdoor jacuzzi, a fire pit with bench seating, planting beds, and various trails on the property, it's hard not to feel completely immersed in the stunning Hawaiian surroundings.
Other amenities clients can enjoy in Ohana Retreat Kona, Hawaii, are WiFi connections, work areas, washers and dryers for residential clients, and gardening beds. This means that clients who love gardening can do this activity and plant some veggies and fruits for consumption.
Staff at the Facility
The team is made up of experts that exhibit compassion and support as clients embark on the path to a better, healthier life. Both national professionals who come to the facility and locals who infuse the facility's work with the Hawaiian spirit and culture are present to provide long-term rehabilitation, growth, and healing.
Derwin Nunes III, CSAC
Derwin Nunes III is one of the counselors of Ohana Hawaii. He is pursuing a bachelor's degree while also holding an associate's degree. He is an internationally certified alcohol and drug counselor as well as a certified substance abuse counselor in the state of Hawaii. He has ten years of experience working in the field of addiction. Derwin brings with him a lot of information and expertise from the Big Island that he freely shares with our folks. Derwin has worked with a variety of demographics in programs there.
Justin Larkin
Justin Larkin is one of the therapists of Ohana, Hawaii. He has over ten years of experience creating innovative therapeutic programming and providing direct care services for adults, teenagers, and their families in the residential, wilderness, and horticultural therapy settings and is currently completing a Master of Arts in Clinical Mental Health Counseling. Justin thinks that each client is an authority on themselves and approaches therapy from a trauma-informed, person-centered, humanistic perspective.
Jennifer Hovden
Jennifer Hovden is a nurse at Ohana, Hawaii. She practices the healing arts and is a trauma-informed health and wellness advocate. She is a woman who is constantly teetering on the brink of awakening. She combines her expertise in holistic and spiritual methods to support the mind, body, and spirit link with her training and experience in helping patients overcome the medical components of addiction.
Find Drug Rehabilitation Centers Near You Anywhere In the US
Addiction Resource team has compiled an extensive list of the top drug rehabilitation facilities around the country. Click on the state you are interested in, and you'll get a list of the best centers in the area, along with their levels of care, working hours, and contact information. Haven't found the rehab you need? Call the toll-free helpline below for professional assistance.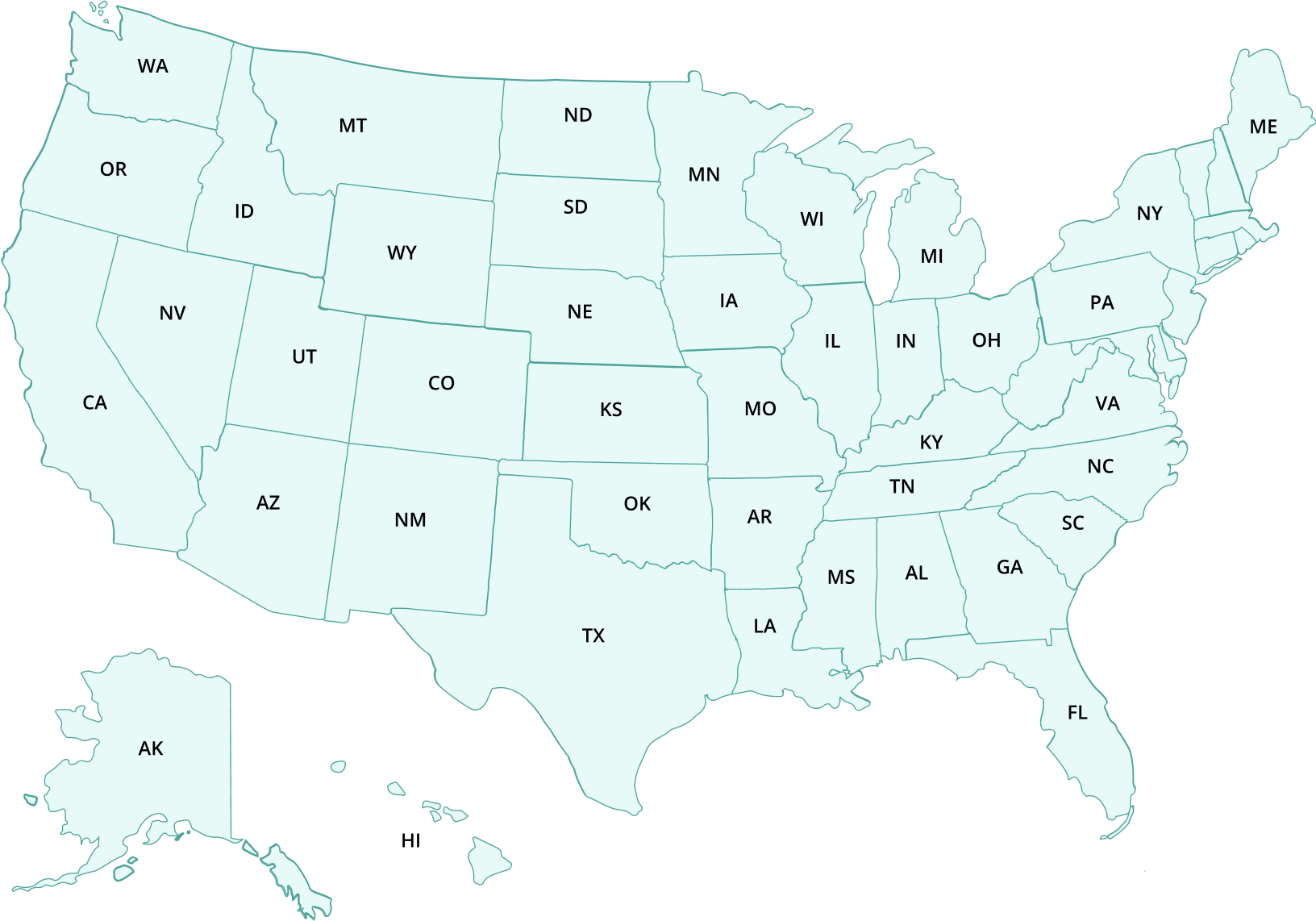 ---
Page Sources
The White House. (2017a, January 19). whitehouse.gov. https://obamawhitehouse.archives.gov/