In 2020, there were around 2,944 reported opioid overdose deaths in Illinois. Additionally, since 2013, heroin overdose deaths have increased by 80%. According to the Illinois Drug Control Update, the prevalence rate of illicit drug use in Illinois is around 8.55%. These statistics are comparable to the national rate of 8.82%. Apart from heroin, individuals being admitted to treatment centers use marijuana.
The question is, can Rosecrance Harrison Campus help these individuals struggling with drug addiction?
Rosecrance Rockford, IL: An Overview
Founded in 2011, Rosecrance rehab gave way to supporting individuals battling addiction and the mental health issues caused by it. This private rehab facility is a non-profit organization that initially began in 1916. During that time, it supported the mental health of a small number of orphan boys through the orphanage built by Dr. James and Fannie Rosecrance. Today, this orphanage is now considered a facility that provides behavioral health services to children and adults. The staff at Rosecrance rehab offers prevention, intervention, and detoxification from alcoholism and drug dependence. One great thing about this facility is that it caters to the needs of families as well, and it serves more than 30,000 families per year.
Before admission, patients will be assessed to determine the level of care needed. The treatment options will also depend on the drug or substance used. Residential patients will be admitted at the Rosecrance Harrison Campus, and the outpatient clients will be treated in the comfort of their homes.
Find the best treatment options. Call our free and confidential helpline
Housing and Food at Rosecrance Rehab
Rosecrance Health Network is located in different Illinois cities, such as Chicago and McHenry. All of these locations are modernly styled. Outside the campus, there is a serene garden and relaxing outdoor patio. The Rosecrance Harrison Campus has an outdoor area where clients can do their group sessions. The main entrance is very welcoming, and on the first floor of the campus, there is this comfy lobby.
Additionally, there is also a community room, art room or conservatory room, and chapel. The living rooms of all the campuses are very spacious. There are televisions available in these spaces that clients can use to enjoy limited movie shows and news.
For the bedrooms, all of the campuses, except for the Chicago facility, offer semi-private rooms. Some rooms have 2 beds, and others have 3. The number of wardrobes will also depend on how many beds are there. In the Chicago facility, the rooms are private. In each room, there is also a bathroom available. Moreover, the kitchen area is spacious as well. The meals are served and prepared by a chef to ensure that clients get the right nutrition while undergoing recovery treatment.
Rosecrance Rehab Treatment Options
The length and type of treatment will depend on the assessment of the patient. The treatments offered in Rosecrance Health Network include the following:
For these treatments, an evidence-based approach is followed. Other specific treatments offered in Rosecrance Health Network are as follows:
Alcohol Addiction Treatment in Teens and Adults
Drug Addiction Treatment in Teens and Adults
Co-Occurring Disorders
Mental Health Treatment

Mood Disorder
Bipolar Disorder
Anxiety Disorder
Post Traumatic Stress Disorder (PTSD)
Poor Impulse Control
After a successful treatment, clients will also receive a unique aftercare treatment and discharge plan to avoid relapse.
Therapies at Rosecrance Rehab
At Rosecrance Rockford, IL, there are many therapies offered, and it follows the following types of modalities:
Individual Therapy
Group Therapy
Family and Couple Therapy
When providing therapies, staff follow a holistic approach as well. Some of the specific therapies at Rosecrance Rockford, IL, include the following:
Physical Activity Therapy
Behavior Modification
Family education, team building, and spirituality therapies are also offered in this facility. During these therapies, clients will receive tools and support to achieve a drug-free life.
Rosecrance Rehab Payment Options
In this facility, self-payment and health insurance are accepted. Some of the insurances accepted include Medicare, Medicaid, BlueCross BlueShield, Zelis, United Behavioral Health, Magellan Health, Health Alliance, Humana, Aetna, and Cigna.
Licenses and Accreditation
Rosecrance Health Network is accredited by The Joint Commission.
Rosecrance Rockford, IL Advantages and Amenities
Rosecrance Drug Treatment offers quality services for teens. This is the reason why it is the best option for parents with children battling addiction. Aside from this, this center also offers unique treatment to Uniformed Service Personnel and Veterans. Additionally, this rehab is hearing-impaired friendly. The facility respects patients with disabilities and is dedicated to supporting these individuals with rehabilitation needs. In fact, even senior citizens or those above 65 years old who are in need of support, especially mentally, can reach out to Rosecrance Rockford, IL, for further treatment and evaluation. This facility is also LGBT-friendly. It respects the gender preference of the clients and treats clients with dignity. Apart from the mental disorders, individuals with eating disorders are also catered to. Rosecrance Rehab is also one of the smoking-friendly facilities. On the contrary, individuals who want to quit smoking can also be offered the Nicotine Replacement Therapies of the facility. Lastly, for the amenities, the campuses offer fully-equipped gyms to support the physical health of the clients.
Staff at the Facility
The staff in the facility is composed of the executive team, medical and clinical leadership, specialty areas, community relations personnel, and the "faces of Rosecrance" teams.
Thomas Wright, MD
Dr. Thomas Wright joined Rosecrance Health Network in 2002. Today, he is the Chief Medical Officer of the facility. He is an addictionologist and offers his services, most especially to young adolescents with co-existing disorders in addition to drug addiction. Dr. Wright has been in the addiction treatment field for almost 20 years. He is a certified adolescent psychiatrist by the American Board of Psychiatry and Neurology and has been recognized as a medical educator in the field of child and adolescent psychiatry.
Alvydas J. Baris, MD
Dr. Alvydas Baris is one of the Physicians in the facility. He is also an addictionologist and a board-certified family physician. He has been in the center for more than 15 years, and he provides services related to addiction medicine. 
Amy Young, MS, APN, FNP-BC
Amy Young is the Director of Nursing in the facility. She is responsible for providing quality care for both adults and adolescents in the center. She also assesses, diagnoses, and treats all health conditions related to drug addiction and provides education regarding substance abuse to both clients and other members of the team.
Find Drug Rehabilitation Centers Near You Anywhere In the US
Addiction Resource team has compiled an extensive list of the top drug rehabilitation facilities around the country. Click on the state you are interested in, and you'll get a list of the best centers in the area, along with their levels of care, working hours, and contact information. Haven't found the rehab you need? Call the toll-free helpline below for professional assistance.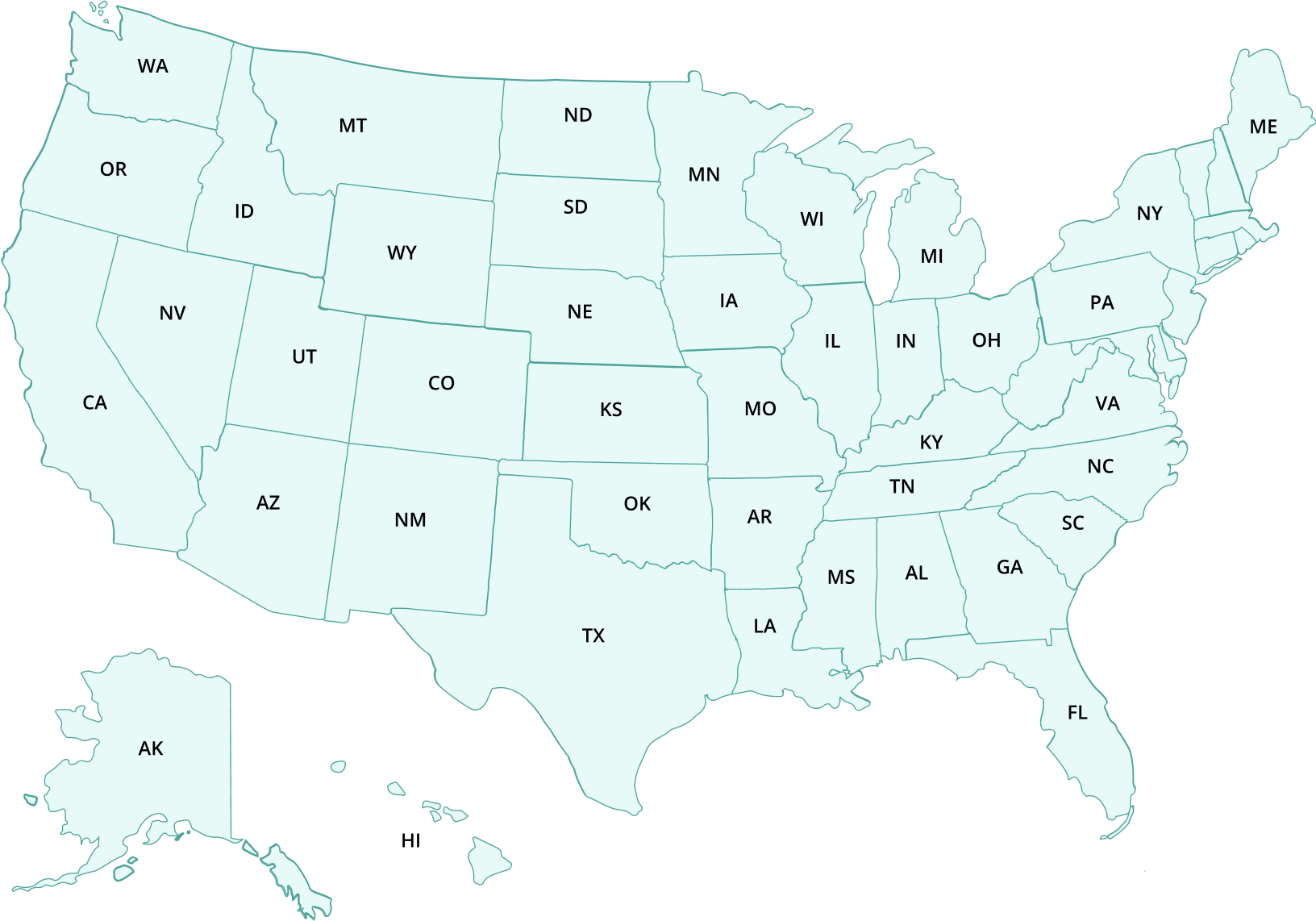 ---
Page Sources
Illinois Department of Public Health (2020). Retrieved from https://dph.illinois.gov/topics-services/opioids/idph-data-dashboard.html
The White House. (2017a, January 19). whitehouse.gov. https://obamawhitehouse.archives.gov/