According to the Substance Abuse and Mental Health Services Administration, the rate of illicit drug use in California is around 10.25%. This rate is higher than the national average of 8.83%. Additionally, aside from marijuana, the substances used by these individuals from California are opioids, heroin, and inhalants. Those who are above 12 years old are most at risk of this substance abuse.
The question is, can California treatment centers such as Casa Palmera Rehab offer support to these individuals?
Casa Palmera Treatment Center: An Overview
In Del Mar, California, this rehabilitation facility is a renowned subacute residential treatment center that provides drug rehabilitation, alcohol addiction therapy, and treatment for mental health conditions like depression, anxiety, and trauma. It was founded in 2005 and is one of the private, non-profit organizations that offer a top-notch therapeutic environment with tailored treatment regimens. A diversified group of psychiatrists, psychologists, and therapists work together to support each patient's progress within a supportive environment.
When clients first arrive at the facility, the team evaluates both their physical and mental health to develop a personalized care plan. Then, they form a program based on what they refer to as the four pillars of total health and recovery: environment, lifestyle, mind-body health, and medical and physiological health. The facility is created with the environment in mind, offering luxurious lodging and picturesque outdoor space to promote ultimate relaxation. Additionally, this rehab center has an active alumni network with frequent gatherings.
Find the best treatment options. Call our free and confidential helpline
Housing and Food at Casa Palmera, Del Mar
Clients in this facility will appreciate the tranquil, laid-back atmosphere of the beachside neighborhood. But for those who yearn for the sights and sounds of a big city, San Diego has it all: vibrant downtown areas, exquisite eating, top-notch shopping, and internationally known attractions like SeaWorld, the San Diego Zoo and Safari Park, and the famed Balboa Park. Outside the campus, clients can enjoy the clean Koi pond and courtyard, gardens, and beach walks. Inside the campus, they can also appreciate the huge, comfy living rooms. The rooms are semi-private, and in each room, there are two beds, wardrobes, and one bathroom.
Furthermore, the dining area is both available inside and outside the campus. By dispelling myths and offering solid, scientific, tailored nutritional advice, the facility's knowledgeable dietitians and nutritionists bring clarity amidst the uncertainty caused by the food business. The facility's dietary experts can meet any dietary requirements, food allergies, or vegetarian preferences. Based on reviews, patients consistently give the culinary staff ratings of four stars or above for the food's quality, flavor, freshness, healthfulness, variety, preparation, and presentation.
Casa Palmera, Del Mar Treatment Options
The following levels of care are offered in this facility
Partial Hospitalization Program
For evidence-based treatments in this rehab center, take a look at the information below:
The length of treatment in Casa Palmera Rehab depends on the severity of the addiction of the patient and the type of substance used.
Therapies at Casa Palmera, Del Mar
The following types of modalities are offered in this California Treatment Center:
Individual Therapy
Group Therapy
Family Therapy
For the holistic and experiential therapies, take a look at the information below:
Acupuncture
Expressive Arts
Massage Therapy
Meditation & Mindfulness
Yoga
After a course of treatment and therapy, the clients of Casa Palmera, Del Mar will receive a unique relapse prevention plan from their respective therapists to ensure a successful recovery.
Casa Palmera Treatment Center Payment Options
This facility accepts self-payment and insurance. Some of the health insurance companies accredited include:
HMC Healthworks
URM
Magellan Healthcare
Beacon
Cigna
TriCare
MultiPlan
ComPsych
Optum
Zelis
Health Net
Licenses and Accreditations
Casa Palmera, Del Mar, is accredited by The Joint Commission.
Casa Palmera, Del Mar, Amenities and Advantages
The first advantage clients can get from this facility is the Nutritional Program. This program includes individualized nutritional assessments, private follow-up consultations, educational lectures, menu planning, the fabrication of meals and snacks, and supplementation. It is carried out by highly skilled specialists and credentialed providers who are devoted to assisting each patient in achieving their intended dietary objectives, healing, and optimal health.
Aside from this, clients can also enjoy nearby San Diego attractions such as SeaWorld San Diego and Balboa Park. Clients can explore the park's International Cottages, a collection of vintage bungalows constructed in 1935 and decorated to reflect the history and culture of other nations. They can take in a free live performance every Sunday at 2 p.m. at the Spreckels Organ Pavilion, which was constructed in 1915 and includes one of the largest outdoor organs in the whole world.
There is also this Pilot Program. Participants in the HIMS program for pilots include industry representatives, volunteer pilot peers, medical professionals, and FAA medical experts. The program makes extensive use of treatment concepts created in both clinical and industrial contexts, but it also incorporates unique features that reflect the particular characteristics of the safety-conscious aircraft transportation system.
Lastly, for the amenities, aside from the neat and cozy inside campus, clients will surely appreciate the fully-equipped fitness center and yoga room.
Staff at Casa Palmera, Del Mar
This facility's team comprises medical doctors, psychiatrists, therapists, clinicians, and primary care coordinators.
Robert Sanders, DO
Dr. Robert Sanders is the Medical Director of the facility. He has been board certified by the Osteopathic Board of Neurology and Psychiatry since 1993. Mr. Sanders received his training in psychiatry at the University of California, San Diego. He is a San Diego native and resident who has worked as a doctor, directly caring for patients in both hospital and outpatient settings. At the 25th Annual Mental Health Recognition Dinner, which was hosted by more than 25 significant Mental Health Care Organizations in Southern California, Dr. Sanders was recognized as "Clinician of the Year for 2011."
Ramin Shahla, MD
Dr. Ramin Shahla is one of the psychiatrists in the facility. He spent his first two years of psychiatric residency training at the University of Maryland and his final two years at Louisiana State University after graduating from medical school. He has served as a psychiatrist since 1998 in a range of capacities in Canada, Louisiana, and California. His practice philosophy emphasizes using a holistic, integrative approach to assist people and attain their greatest potential.
AJ Foster, MD
Dr. AJ Foster is the internist in the rehab center. He has practiced family medicine for thirty years. He is the Chairman of the Family Medicine Department at Scripps Memorial Hospital in La Jolla, California, and a Board Certified member of the American Board of Family Practice. Patients at Casa Palmera Treatment Center receive general medical care from Dr. Foster.
Find Drug Rehabilitation Centers Near You Anywhere In the US
Addiction Resource team has compiled an extensive list of the top drug rehabilitation facilities around the country. Click on the state you are interested in, and you'll get a list of the best centers in the area, along with their levels of care, working hours, and contact information. Haven't found the rehab you need? Call the toll-free helpline below for professional assistance.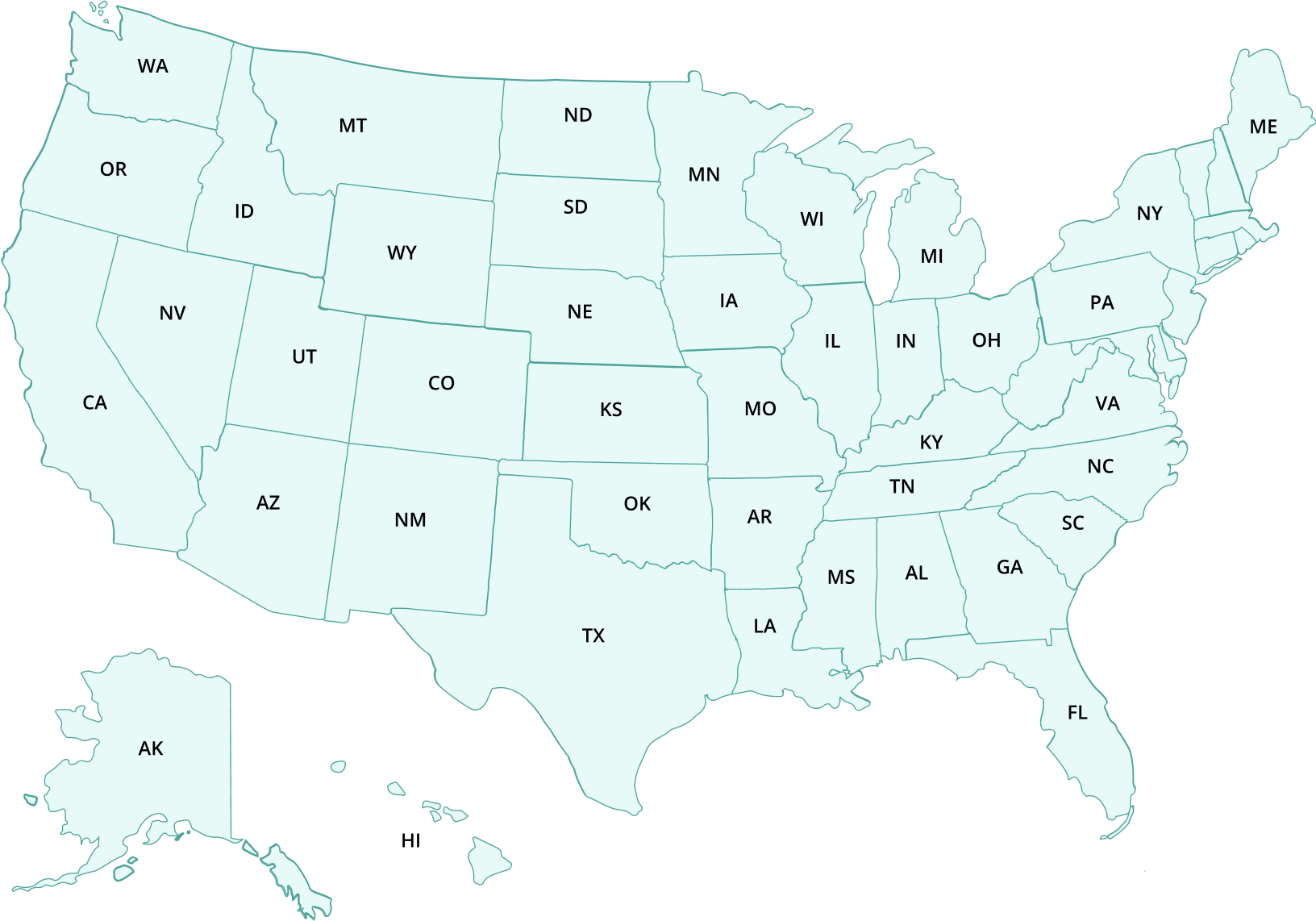 ---
Page Sources
California (CA) | CBHSQ Data. (2014.). Retrieved from https://www.samhsa.gov/data/report/california-ca-1